Agatha Christie is remembered as one of the finest English writers of her time. In 2018, Guinness Book of World Records dubbed her the bestselling fiction writer with over 2 billion copies of her books sold. The writer introduced readers to a slew of characters in 66 novels and 14 short story collections, including Hercule Poirot, Miss Marple, and Tommy and Tuppence. Her murder mysteries have become a crime fiction mainstay, as her books keep readers guessing tale after tale.
Christie, who also wrote under the pen name Mary Westmacott, is known to have written the world's longest-running play, The Mousetrap – a blend of murder mystery and romance. This, and several other works, have contributed to boosting her fame. She ranks third in the world's most widely distributed publications, behind only Shakespeare's writings and the Bible. More so, Agatha Christie is the most translated individual author as her books have been translated into more than 100 languages.
10 Best Agatha Christie Books To Read
Agatha Christie's books are full of clever plots and unforgettable endings that have made them part of the literary canon. Her fans can also attest to the fact that one can't help but be glued to her books as she is skilled at keeping her audience guessing what the next scene will be in her stories. Below is our list of her 10 most prolific books that will guarantee you a good read:
1. The Mysterious Affair at Styles
Publication Date: January 21, 1921
Publishers: The Bodley Head
Language: English
Print Length: 296 pages
Goodreads: 4.2/5
Barnes and Noble: 4.5/5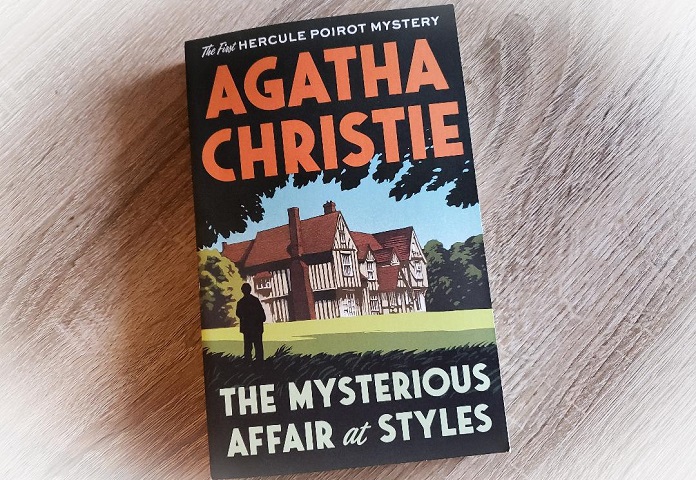 Shop Now at Amazon
While working as a nurse during World War I, Agatha Christie penned her debut novel, The Mysterious Affair at Styles. This novel introduces readers to Hercule Poirot, a Belgian detective and World War I exile who launches an investigation after his benefactor is poisoned strangely – and nearly everyone appears to be a suspect.
Hercule Poirot, a Belgian immigrant (and excellent detective) who has recently arrived in the quiet village of Styles St. Mary, takes on the case of Emily Inglethorpe, a wealthy heiress discovered poisoned in her locked bedroom. Because there is little evidence, everyone in the family is a suspect and Poirot must find the genuine killer before they find him. The Mysterious Affair at Styles was published almost precisely 100 years ago, making it an excellent place to start if you wish to read Agatha Christie's novels in order. We also meet Poirot for the first time in this story who would end up becoming Christie's most famous character and a crucial part of her legacy.
2. Murder on the Orient Express
Publication Date: January 1, 1934
Publisher: Collins Crime Club
Language: English
Print Length: 228 pages
Goodreads: 4.7/5
Barnes and Noble: 4.5/5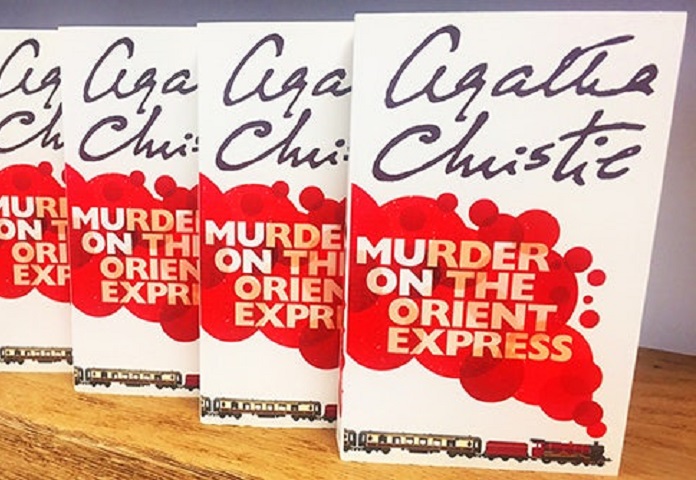 Shop Now at Amazon
The most famous of Christie's detective stories featuring Monsieur Poirot and his fearsome "grey cells" is Murder on the Orient Express. It has been adapted for radio, film, television, and even a computer game numerous times since its 1937 release. A snowdrift stops a very full train named the Orient Express just after midnight in this murder mystery that finishes with a clever plot twist. The next morning, an American man was found stabbed to death in his compartment that was locked from the inside.
Hercule Poirot, who is bound to solve the case, comes to the limelight as he finds a berth on the sumptuous Orient Express after receiving an urgent message in Istanbul urging him to return to London. The train gets delayed by heavy snowfall on the second night of the journey, trapping Poirot (along with his other passengers) without a way out. Samuel Ratchett, one of the passengers, is murdered during this period. But, at least initially, everyone on the train has an alibi. During his inquiry, Poirot discovers evidence linking all of the passengers on the train (including the deceased) to a kidnapping and murder that occurred years ago. It is now up to the investigator to piece together all of the clues, uncover hidden identities, and identify the perpetrator – all while confined on a train with a murderer.
3. The Murder of Roger Ackroyd
Publication Date: June 1926
Publisher: Collins Crime Club.
Language: English
Print Length: 312 pages
Goodreads: 4.2/5
Barnes and Noble: 4.5/5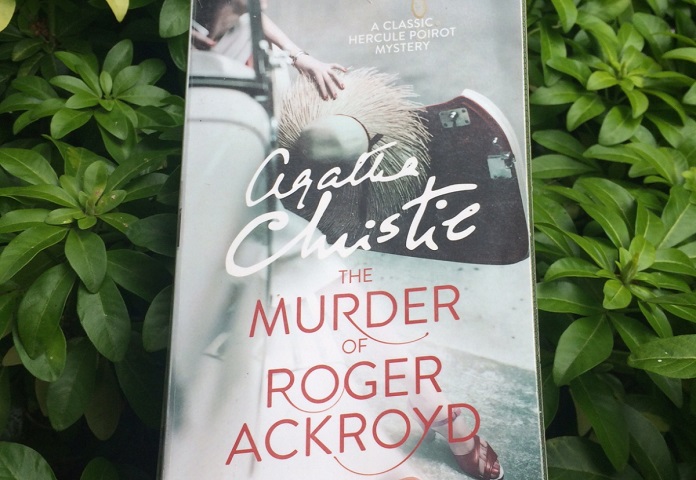 Shop Now at Amazon
The Murder of Roger Ackroyd remains one of Agatha Christie's most contentious novels due to its crazy narrative twist and non-traditional mystery format. Notwithstanding that fact, it is also one of her most captivating novels. In this tale, Poirot must solve the convoluted mystery when an English widow and her fiance are both murdered within 24 hours. Roger Ackroyd is a wealthy widower whose fiancée was recently blackmailed and committed suicide. Ackroyd is then slain in his secluded study after receiving a mystery letter disclosing the blackmailer.
Despite the fact that Poirot is now retired in the small village of King's Abbot, he must now investigate an ever-growing number of suspects. While this book is a classic detective story, it is largely recognized as one of Christie's best due to the absolutely jaw-dropping ending.
4. And Then There Were None
Publication Date: November 9, 1939
Publisher: Collins Crime Club
Language: English
Print length: 272 pages
Goodreads: 4.2/5
Barnes and Noble: 4.5/5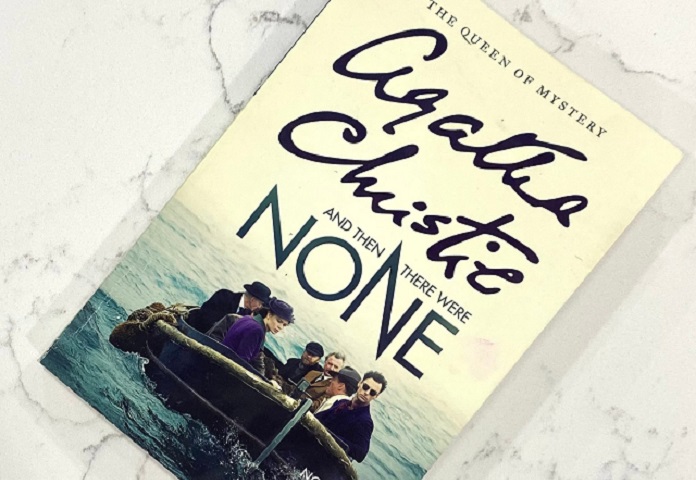 Shop Now at Amazon
With over 100 million copies sold worldwide, And Then There Were None is Christie's best-selling novel, making it the best-selling mystery of all time and one of the best-selling books of all time. This classic murder mystery is also the most popular Agatha Christie novel among Goodreads reviewers, with approximately one million reviews.
The book tells the story of 10 people on a private island off the coast of Devon at the behest of the mysterious U.N. Owen. Surprisingly, when they arrive, they realize their host has vanished. To make matters worse, when one of them is discovered dead, the group knows there is a killer among them and he or she is bound to kill again. Christie employs the "Ten Little Soldiers" rhyme, which was initially introduced as an epigraph in the novel, to convey hints about their eventual killings in this murder mystery fiction. More so, they learn they're being slaughtered in the manner depicted in an unnerving poem hung in their rooms. However, as the visitors begin to disappear one by one, the question remains: who among them could be to blame?
5. Death on the Nile
Publication Date: November 1, 1937
Publisher: Dodd, Mean, and Company
Language: English
Print Length: 288 pages
Goodreads: 4.1/5
IBD: 4.7/5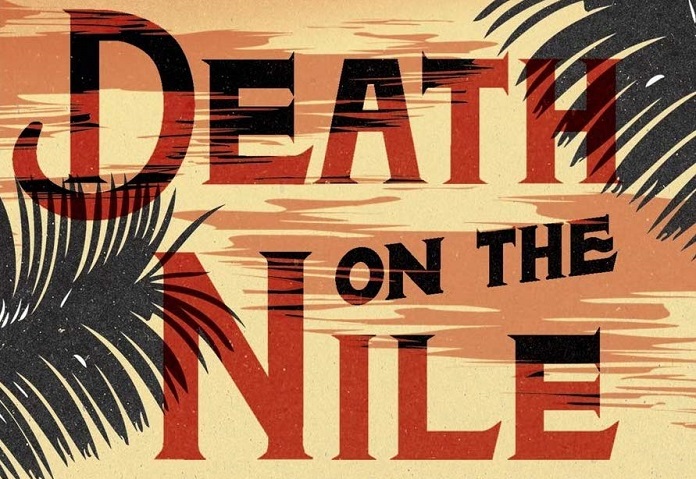 Shop Now at Amazon
Linnet Ridgeway, a wealthy socialite, has it all: money, good looks, and the man of her dreams. Linnet is found dead from a shot to the head while on a Nile cruise, and the newlyweds' honeymoon takes a turn for the worst. Poirot, who is forced to cut his holiday short, interviews individuals onboard the boat, looking for clues to Linnet's murder — with pressure building as more deafening evidence emerges. It is also shown that Linnet had contacted Hercule Poirot and requested that he prevented her old friend from following her as he was bitter after she (Linnet) married her friend's fiance. However, when Poirot discovers Linnet's body, he discovers that the erstwhile buddy is far from Linnet's lone foe.
In this story, Christie brilliantly weaves together a story of jealousy, love, and treachery that has become one of her most beloved works, drawing influence from her own journeys to Egypt. It's been adapted for radio, television, and a graphic novel, and it'll be back on the big screen shortly as a sequel to Kenneth Branagh's 2018 Orient Express film.
6. The ABC Murders
Publication Date: January 1936
Publisher: Collins crime club
Language: English
Print Length: 256 pages
Goodreads: 4/5
Audible: 4.7/5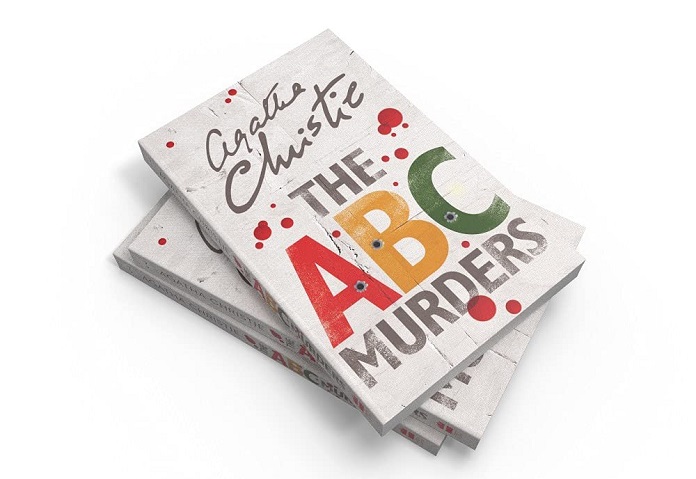 Shop Now at Amazon
A serial murderer is working his way through the alphabet in this thriller, first attacking Alice Asher in Andover and then Betty Bernard in Bexhill. Before someone else is slain, Hercule Poirot must follow the ABC Railway Guide – the murderer's calling card — to stay one step ahead of them. Sir Carmichael Clarke was then assassinated in Churston. A serial murderer is definitely on the run, and he's on the lookout for a "D" victim.
A turn in events reveals as our favorite investigator Hercule Poirot receives a letter detailing the time and location of the next murder after being directly challenged by the culprit. The detective must solve the crime and apprehend the perpetrator before the alphabetical death toll rises, while everything else in the letter continues to come true.
Agatha Christie utilizes this work to experiment with variations of perspective, flipping between the first and third-person point of view. This is unlike her previous novels which were all written from a third-person point of view. More so, The A.B.C. Murders is one of the first literary examples of a "serial killer." The phrase "serial murderer" didn't even exist before this novel! That one is thanks to Agatha Christie.
7. The Man in the Brown Suit
Publication Date: August 22, 1924
Publisher: Dodd, Mead, and Company
Language: English
Print Length: 312 pages
Goodreads: 3.9/5
Barnes and Noble: 4.1/5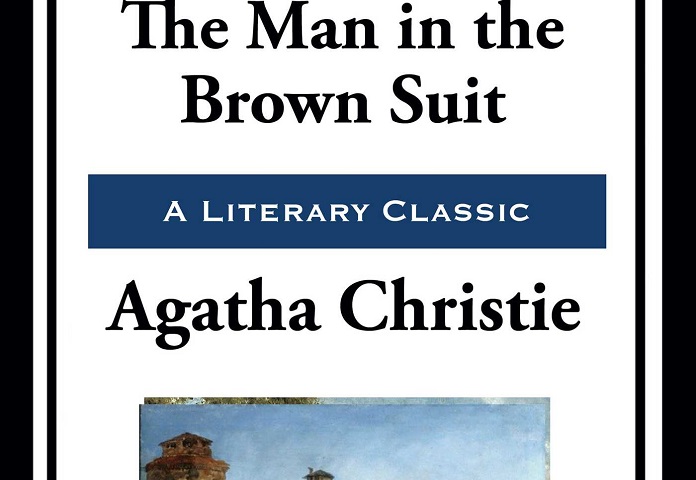 Shop Now at Amazon
The Guy in the Brown Suit is a thrilling and espionage-filled story about a young girl named Anne who observes a man die after sliding over the subway rails. Anne finds a weird note with an address in his pocket, and when a woman is discovered dead there the next day, she decides to investigate. Former spy and ex-Army Colonel Johnnie Race, who subsequently works alongside Hercule Poirot in later novels, makes his debut in this Agatha Christie novel.
8. A Murder Is Announced
Publication Date: June 1950
Publisher: Collins Crime Club.
Language: English
Print Length: 256 pages
Goodreads: 4.5/5
Audible: 4.2/5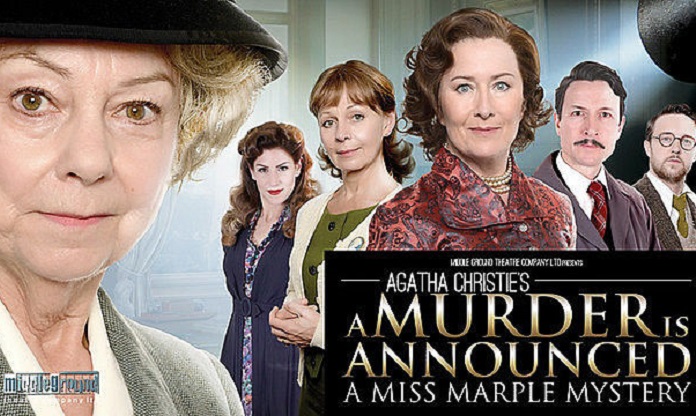 Shop Now at Amazon
When an advertisement in the local paper reveals a murder with a date, time, and location, everyone is intrigued. Interestingly, Miss Marple who is staying in a tiny village is unable to resist going to the spot to see what happens. She observes the lights go out moments later and someone is murdered. The town is subsequently thrown into confusion if the advertisement is a practical joke or a scare ploy.
9. Crooked House
Publication Date: March 1949
Publisher: Collins Crime Club
Language: English
Print Length: 211 pages
Goodreads: 4.1/5
Flipkart: 4.6/5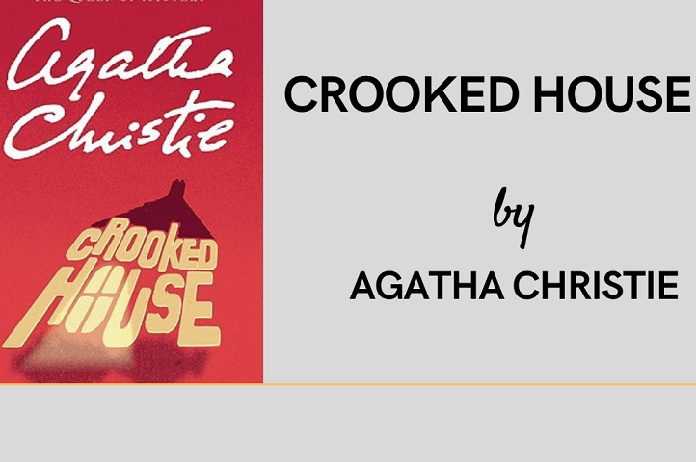 Shop Now at Amazon
Crooked House is a stand-alone Agatha Christie novel, a rare find that entices readers despite the absence of any of her famed recurrent characters. In this book, the affluent patriarch of the Leonides family, Aristide, was discovered poisoned by his own eye ointment. With three generations of his family living in his huge estate, there are plenty of suspects with plenty of motives and chances to commit the crime. Although his young widow becomes a prime suspect in this mystery criminologist, Charles Hayward has a lot more suspects other than the widow.
Meanwhile, Charles Hayward happens to be the fiance of Aristide's granddaughter who had recently returned from Cairo at the end of WWII. He becomes involved in the case because of his ties to the family, and he sets out to identify the genuine perpetrator.
It is interesting to note that Christie has stated that this is one of her favorite books that she has written.
10 . Five Little Pigs
Publication Date: May 1942
Publisher: Dodd, Mead, and Company.
Language: English
Print Length: 234 pages
Goodreads: 4/5
Flipkart: 4/5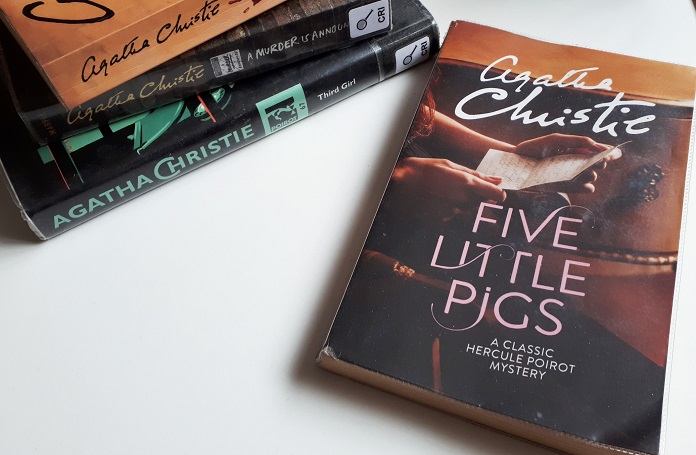 Shop Now at Amazon
Caroline Crale writes a letter to her daughter, Carla, 16 years after being convicted of her husband's murder. She is protesting her innocence. Carla then turns to Hercule Poirot after her mother's death in a desperate attempt to figure out what really happened the day her father was murdered.
Unlike past mysteries in which Poirot has access to the body, the crime scene, and fresh witness testimony, this one requires him to solve the case based on what he can learn from the 5 witnesses (the titular Five Little Pigs) who were present at the Crales' house on the day of the murder. Poirot discovers decades of old mysteries by sifting through ancient memories and piecing together fragments of information. He uncovers decades of old secrets and the shocking truth behind the murder.
Our Agatha Christie's Books Reading Order Criteria
To rank Agatha Christie's greatest works, we turned to ratings from book reviewing platforms such as Goodreads, Audible, and Flipkart audience. Goodreads is the world's largest book reviewing platform where over 125 million members can rate and review their favorite books. We also looked at data from her book sales, both in hardcover and paperback from sites such as Amazon.