Masterclass courses for personal and professional development provide advanced courses taught by an expert in the field of self-development.
A personal development masterclass is typically designed to help you identify and overcome beliefs that limit you and to help you feel empowered and ready to take the next steps in living the life of your dreams. So if, for any reason, you want to improve your mindset, overcome a self-esteem challenge, or just generally get a new view about what you can do with your personal time and space, then you definitely need masterclass courses for personal development. The Masterclass Courses are available for personal growth cover areas like mental growth, social growth, spiritual growth, emotional growth, and physical growth.
Professional masterclass courses, on the other hand, cover all areas of specialization, including sports, journalism, art and craft, tech, and more. These courses come in different levels, at different prices, and can either be online or offline. The most interesting thing about a professional is that it is often taught by well-known professionals in the field. For instance, Serena Williams teaches a tennis masterclass, and Gordon Ramsay teaches a chef masterclass.
If you are looking to take a masterclass for either personal or professional growth and are not sure which way to go, first examine what your interests are. The next step is to determine what you are passionate about or what you want your new skill to be about. Then take a look at some interesting choices to pick from below.
Best Masterclass Courses for Personal and Professional Development
1. Photography MasterClass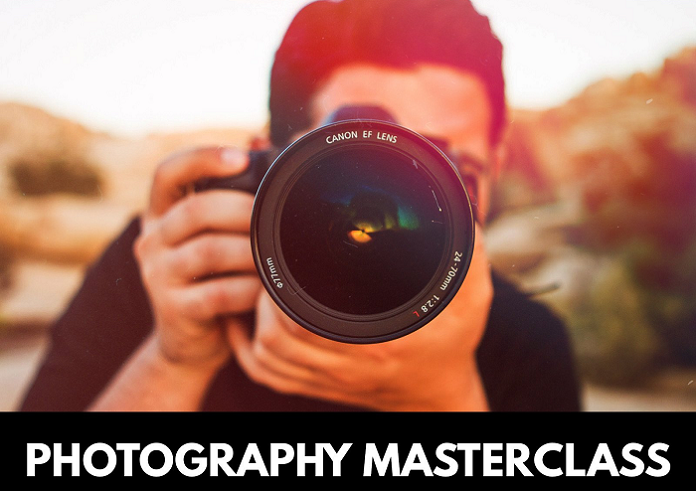 Overview
This course teaches photographers what it takes to improve themselves with improved and creative techniques to make more money. Even if you have little to no knowledge of photography or cameras, you will have the opportunity to learn about the basics and types of cameras and lenses needed to accomplish their goals.
You will learn about camera settings, how to shoot in manual mode, and edit photos. The course also covers everything on how to brand yourself, create a portfolio, and pursue a career as a freelance photographer. If you want to become a wedding photographer, this course will also teach you how to start your business, license and fair use of photos, create a website, and much more.
Websites to Learn From
What You Will Learn
When you enroll for the photography masterclass, you'd have the opportunity to learn the following:
How to take amazing photos with your camera or smartphone
You will understand how the camera truly works and how to use it for maximum output
Photography rules, which will guide you always to produce beautifully composed images
How to make money through photography or kickstart your photography career
You will learn how to light your subjects with flash and natural lighting.
You will learn how to take photos in different scenes like landscapes, products, wildlife, aerial, and family portrait, among others.
You will learn how to buy the right cameras
How to use nature and the most simple equipment to create amazing photos
Pros
No prior knowledge of photography is required
You don't need a fancy camera to enroll in this course; even a smartphone camera can do
Certificate upon completion
Cons
It can be expensive
If you want to pursue a career in photography, a standard camera can be expensive to acquire
It can be tedious getting what a client has in their head
The photography industry can be very competitive
Getting a good camera can be very costly
Who is it For
The Photography Masterclass is designed for anyone who wants to get better at taking photos. Whether you have prior knowledge of photography or not, this course will turn you into a skilled photographer. It is not restricted by age, as parents, grandparents, kids, and adult who wants to document their lives in a beautiful way can opt-in for this course.
More so, amateur photographers who want to improve their skills can do so by enrolling in this course. The course is also best suited for photographers who want to turn their skills into a money-making and profitable venture.
2. Woodworking Masterclass
Overview
If you ever dreamed of becoming a woodwork plug, with the Woodworking Masterclass, you are sure to learn from the best. You would have the opportunity of learning from some of the world's best woodwork experts, such as Norman Pirollo, founder of White Mountain Toolworks, Mountain Design, WoodSkills, Pirollo Design, and Refined Edge Design.
Also, by enrolling in this course, you'd be guided through the process of starting and setting up your woodworking business. The course lasts for about three hours, and you will get first-hand expert answers to the questions about starting your woodworking business and the necessary techniques you will need to succeed in this venture.
Where to Learn From:
WoodworkingMasterClass
Masterclass
What You Will Learn:
In the Woodworking Masterclass, students would be able to learn the following:
The step-by-step procedure of creating woodwork with simple tools
How to use carving tools to create beautiful woodwork in all shapes and sizes
Creating a woodwork design within the shortest time possible
Understand the best wood to use for different woodworking purposes
You will understand the space and equipment criteria for starting a woodworking business.
How to develop a style of furniture or woodwork product to sell and how to market your woodworking business
Pros:
It doesn't require any previous background or experience in the field
The course is a step-by-step guide and can easily be understood by anyone
It is affordable
You can learn to create the best woodwork from the most experienced woodwork experts
Upon completion, you will be issued a certificate
Cons:
It might be expensive to procure some of the woodworking tools
It would seem difficult for those that don't love woodworking and have creative abilities.
Depending on your location, finding the right woods, as used in the masterclass, might be somewhat of a herculean task
If you are not passionate about woodwork, you might quickly lose interest in the class
Who it is For:
The Woodworking Masterclass is best for absolute beginners with no woodworking experience and wishes to pursue a career in the industry. Those who wish to start a new business in the woodworking industry can also find this information-packed course very helpful.
This masterclass is also for those who have a passion for creativity and want to turn their passion into reality. Students without experience in using different woodworking tools and techniques can become pros by enrolling in this course.
3. MasterClass for Interior Design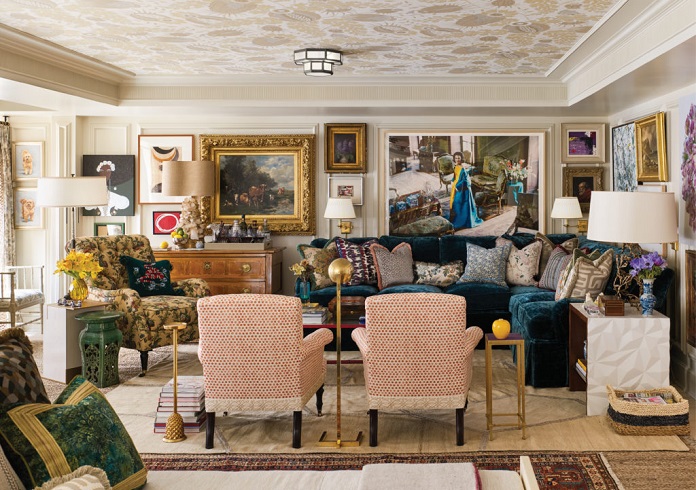 Overview
Interior design is all about playing with creativity, throwing ideas together, blending colors, and creating perfection through the chaos. It might sound like a big deal, but it's really all about letting your creative juices flow and seeing what masterpiece you can put together through it. If you have seen ideas you love and would want to recreate in your space, it means you are already on the path, and you definitely need this masterclass.
The Interior Design MasterClass is made even more interesting based on the fact that you will learn from well-known professionals in the field like Erinn Valencich, Kelly Wearstler,  Frank Gehry, Darren Palmer, and more. This is a skill set that can launch you onto a very lucrative career path if you wish to explore that option.
Best Websites to Learn From:
What You Will Learn:
Through Interior Design, students will learn the following:
To identify your unique style
To access and nurture your natural sense of flair and creativity
A step-by-step guide to executing designs
How to combine and make your creative ideas work
The fundamentals of choosing the right color mixture 
Practical ways to hone a vision and pull together a dream aesthetic
How to make your style work with whatever kind of space you are given to work with
The technical and practical skills necessary to translate design and ideas into reality
How to see the design value of space, objects, or art
Pros:
It enhances creativity
It provides the right guide for those who want to use it as an extra source of income
It boosts confidence for those seeking to become entrepreneurs
Being able to create the atmosphere of your dreams improves the mood
Knowledge of interior design will reflect in and brighten your personal style
Interior design is a very lucrative career option upon completion
You will be offered a certificate upon completion
Cons:
An interior design masterclass might be costly for some people
Design equipment is often on the high-priced side
If you make a career in interior design, you'll have to deal with client's budgets and last-minute changes
The starting salary for a career in interior design can be low
Interior design equipment can be on the pricey side.
Who it is For:
The interior design master is for anyone who is looking to become more organized and detail-oriented. An average interior designer is a person who is very social, trusting, accepting of other people, collaborative and thoughtful when making decisions.
The course is also very suitable for anyone who loves colors and fancy pieces and are looking to get guidance on the best ways to improve their creativity and ability to create the best possible design out of every space.
4. Writing Masterclass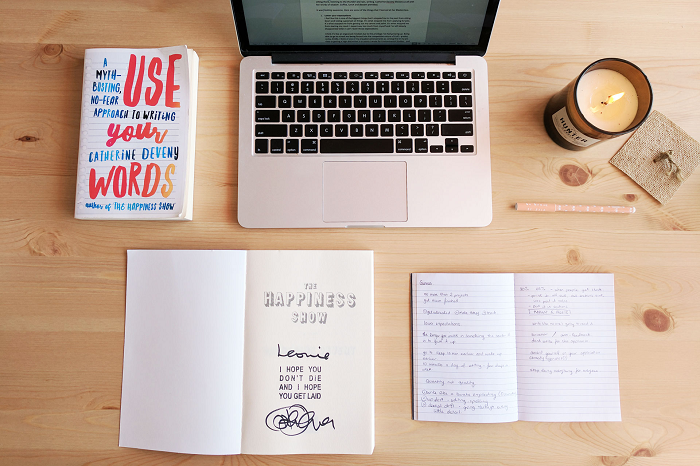 Overview
The writing masterclass offers strategies that will help students improve in their writing immediately. It is designed for students of all ages, both young and old, professionals and non-professionals, and those who want to pursue a writing career. The only requirement is basic knowledge of writing on a computer or pen and paper. It is taught in the English language, so basic knowledge of English is also required. Students will get to learn from some of the best tutors around the world while getting the best experience.
Websites to Learn From:
What You Will Learn:
In the writing masterclass, students will get to learn the following:
Fundamentals of effective writing
Understand word usage and economy
They will learn how to utilize word order and sentence flow effectively
Create strong paragraphs, intros, order, variety, and conclusions
Understand and implement proactive sentence structure
Convince your reader through the logical presentation
Students will understand attitudes and habits that will help them create the best writing quality they desire.
How to overcome writer's block
Pros:
Taking the course will help you develop a persuasive ability
Improve your vocabulary
It will help you organize your ideas and write clearly
It could help you discover a new passion for writing or rediscover an old one.
It is cheap and affordable
You would learn from the best writers around the world
Cons:
The course is 100% online, and a poor internet connection will affect the learning
It comes at a cost
Not all the classes may be relevant to everyone, especially those with interest in a specific kind of writing genre.
It involves time and concentration
Who it is For:
The writing masterclass is designed for everyone who wants to become a good writer. It is essentially good for beginners and intermediate writers. The class is relevant to every type of writing genre, from Nonfiction, fiction, creative and freelance writers to journalists, bloggers, business and workplace writers, and college students and scholars.
It is also suitable for students who want to improve their ability to write good theses and reports in school.
5. Masterclass Dog Training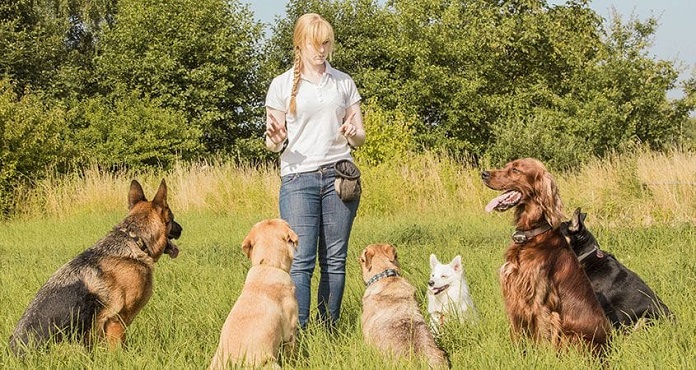 Overview
Because dogs have been man's best friend for many ages, there is a need to understand how to care for and communicate with them. Even though many seem to think this is the job of a vet, you do not need to study veterinary medicine to be able to understand the needs of your dog. This is where the Masterclass dog training comes in.
This class offers detailed insight into how to manage and build the relationship between man and dog. You will also understand the best ways to build trust with your dog and develop a system that is effective in keeping them well-exercised, fed, and able to follow commands to sit, stay, or attack.
Websites to Learn From:
What You Will Learn:
In the Masterclass Dog Training class, students will learn the following:
The hygiene needs of dogs
How to effectively communicate with your dog
How to give commands your dog can easily carry out
How to properly feed and nourish your dog
Signs and behavioral patterns, as well as what they signify
How to build trust with your pet
To improve your dog's behavior and overall mood
Leash and collar methods
Understand the when, how, and duration of training sessions should take place to optimize results
Pros:
You can run a dog training business after
It saves you the trouble of running to the vet for every little issue
You'll have a better relationship with your dog
The teaching techniques are straight to the point and easy to understand
You do not need to be a vet to take this masterclass
The training will expose you to all kinds of dog breeds
You will receive an accredited certificate at the end of the course
Cons:
You need to be a dog person to get the full benefits
The training does not cover medical treatments
Working with animals has a risk of physical injury
It can be emotionally draining when you come across a dog that defies all the training rules
Dealing with Dog owners can be challenging
Who it is For:
The Masterclass dog training is a perfect fit for anyone who is looking to get a dog or who already has a dog but is having a difficult time bonding and establishing a rapport. If the behavioral pattern of your dog has got you confused, or if you ever feel like they have difficulty understanding you or even getting along with other pets in the house, then this is class is what you need.
This dog training masterclass is also for anyone who is looking to become a professional dog trainer. It would be a good walk-up if you have already started out but are struggling with it.
6. Golf Masterclass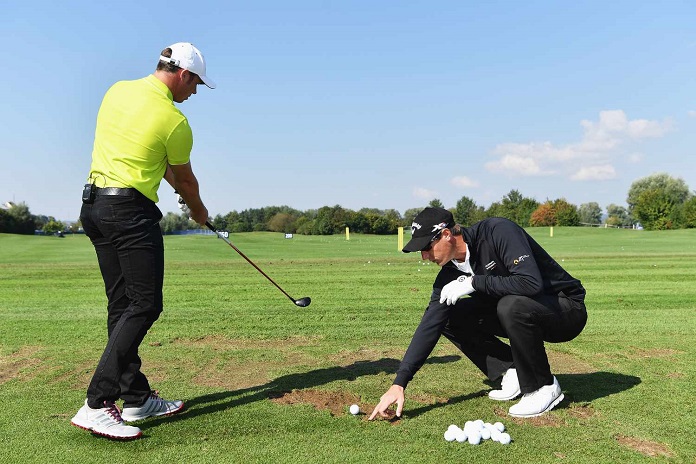 Overview
Golfing is not a sport for the faint-hearted. It might look easy, but it requires a lot of dedication, commitment, and precision. Going for basic golf lessons is good if you are still starting out and want to take up your interest in the sport. However, if you have already taken the basics and are still not seeing the results you are looking for, then the Golf masterclass is what you should look to take.
The Golf masterclass will go a long way in correcting errors in the posture that can greatly affect your play. This means that it will address every flaw in the backswing, downswing, and transition. Because these are things that take years to master, having a tutor when you hit a bad golf shot will help you understand where you went wrong so as not to make the same mistake next time.
Websites to Learn From:
What You Will Learn:
If you are having doubts about the Chef Masterclass, take a look at the things you will learn from it:
The correct application of golfing fundamentals
How to capture your current swing data using simple tools like Trackman and recorded video footage
Access to a full short game lesson plan that covers pitching, chipping, bunkers, and putting
How to correct your swing posture
Strategic ways to correct flaws in your backswing, downswing, and transition
Learn how to buy the right golf gear
How to harness your muscle memory and enhance your playability
New techniques like controlling the shape of the shot, the loft, spinning, ball-stopping, trouble shots that hit out of the woods, and playing off the uneven ground or sidehill lies
Pros:
It can help you correct your posture
It will help knock the rust off your skills and pinpoint why your game got worse
It will save you a lot of money to pay for one class
If you have an instructor that explains the mechanics rather than just showing you the positions, you would better understand the game
You will learn the secrets of pro players who will be teaching the class
Cons:
It cannot be done online
It requires a great deal of commitment and dedication
It might take many lessons to get what you are looking for
It requires a whole lot of practice because even though the coach can show you what to do, you can only become good at it through consistent practice
It can be very costly; hence, not everyone can afford it
Who it is For:
Sometimes, amateur golfers get to a certain point where they hit a block and stop growing or improving in the art of the sport. For some, a little injury to the wrist, even though it heals fast, can alter your swing ability. Yet, for some, their muscle memory might keep them in the game after a long absence, but it will not take them to the next level of play.
Going by the above, the Golf masterclass is for those who wish to improve their form of play as golfers. It is also perfect for those who wish to find the secret behind the success of other great and well-known golfers. This is because a good majority of famous golfers teach their own masterclass courses. Just look out for a golfer that inspires you and join their masterclass.
7. Chef Masterclass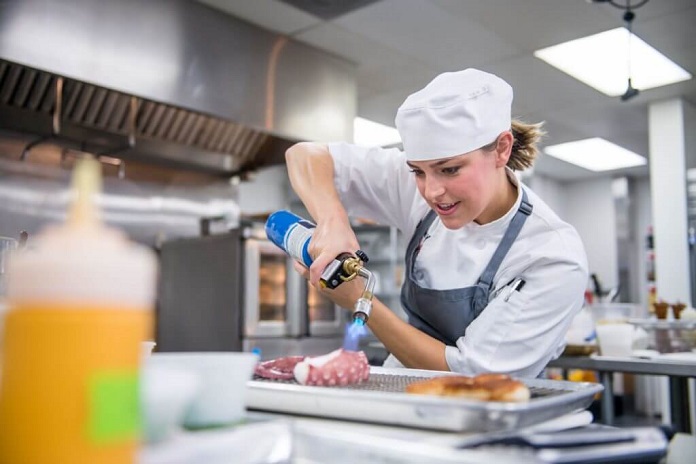 Overview
If you have ever looked at chefs like Gordon Ramsay and thought you wanted to be like that someday, then this is the class you have been waiting for. If you already have the basic kitchen skills and can whip up good meals, then you will need this masterclass to finetune what you know and introduce you to the bigger aspects of being a chef.
This Chef masterclass will cover a demonstration of recipes and what to know about each course of a meal, as well as show you the best ways to get your creative juices flowing as regards creating your own signature recipes. Even more interesting is that you will get to learn from some of the famous chefs you see on TV like Gordon Ramsay, Wolfgang Puck, Dave Pynt, Bo Songvisava, and more.
Websites to Learn From:
What You Will Learn:
Whether you already have some skill or not, you will learn everything there is to know about being a chef, including:
How to create your own recipes
Menu planning
How to create meals on a budget
New trends in cooking
How to execute other recipes at home with detailed videos
Varieties of international delicacies from just about any part of the world you want to specialize in
Strategic ways to set up your kitchen so that it cooperates with you while you cook
How/where to buy the freshest ingredients
How to combine seasonings and knowledge of when to use seasoning lightly or heavily
The best ways to preserve your ingredients, vegetables, and other cooking whatnots
Food presentation and photography
How to turn your chef skills into a money-making business
Practical ways to run a restaurant or cooking truck
Pros:
You get to work at your own pace
You need little or no experience at all to participate in this class
The chef masterclass is very affordable compared to other masterclasses
Access to audio materials that can be used at a later date
It can be done completely online
Cons:
It might be costly depending on which chef's masterclass it is
You have to be open to trying all kinds of foods
Buying equipment to imitate what you are being taught can be rather costly
A culinary career can be unstable
The starting salary of a chef can be very low
It would require a lot of energy to practice what you will learn
Who it is For:
The chef masterclass is for anyone who has an interest in improving their culinary skills. It is also suitable for those who are interested in going into business as cooks or opening up their own food trucks or restaurants.
To better put things in perspective, if you want to get a feel of what it feels like to be a chef or in the restaurant business, then the chef masterclass is a good way to get the experience you are looking for. It will brush you up and help you prepare for what you will eventually see and experience down the line.
8. Chess Masterclass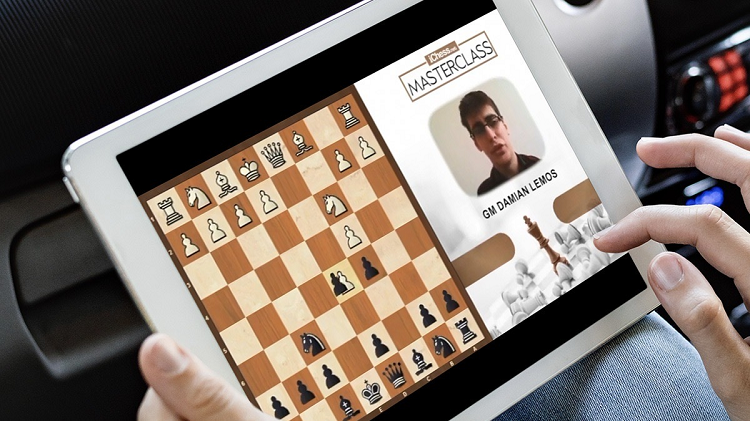 Overview
The Chess Masterclass is designed for aspiring chess players who know how to move and understand how to use some techniques but never had any formal chess training. It offers an easy to approach and easy-to-understand diagrams and chess options to become a master in chess.
Students will also explore different tactics, strategic plans, and how to set up winning pieces from the opening. The course is for both novice and intermediate players and requires only your chess board and pieces.
Websites to Learn From:
What You Will Learn:
Strategic plan and tactics such as forks and skewers to help you ace your game
Increase tactical skills
You will learn about must-know openings
Improve your chess rapidly to beat strong chess players
You will learn to think fast on your feet
Pros:
You will master analytical skills in chess
Learn from some of the best chess players
Understand takeaway positions and practice problems
The lessons are student-friendly, organized in a genius and unconventional way
Cons:
Chess has no universal strategy, and tactics abound with opportunities and pitfalls for both players.
Because it's a mental game, it is sometimes draining
It requires an internet subscription
Who it is For:
The Chess Masterclass is for players at all levels, from beginners to intermediate players. It will teach beginners how to play the game confidently, with the best foundations. Also, intermediate chess players can enroll in this masterclass to hone their skills.
9. Violin Masterclass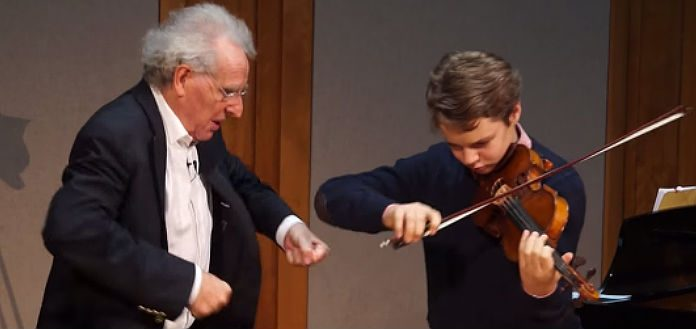 Overview
This masterclass aims to provide in-depth knowledge to thousands of students across the globe who wish to learn and master musical equipment – the Violin. It takes students through the basics of music theory, the key concepts, and the techniques involved. When you enroll for this masterclass, you'd be sure to learn from some of the best teachers worldwide.
The lessons are student-friendly and will guide you to start playing in no time. One of the best things about this class is that you can do it entirely online. But even if you prefer a hands-on approach, some coaches have physical classes.
Websites to Learn From:
What You Will Learn:
In the Violin Masterclass, you will have the opportunity to learn from the best teachers in the world, and the class has a complete package such that you'd learn everything from scratch. Among the things you would learn include the following:
You will develop an in-depth understanding of how to play the instrument from scratch with a guide on playing well-known beautiful songs on the violin.
Learn Violin terminologies and how to further develop yourself and continue playing after the course
How to read music sheets and understand music theory and key concepts that will help you succeed.
You will learn how to tune your violin and make your practice sessions interesting
How to control your violin, control your violin bow, use rosin, and how to use shoulder rest for violin.
Pros:
The course is available irrespective of your location
It is cheap and affordable
Lessons can be recorded
You will have the opportunity to learn from some of the best teachers around the world
Cons:
You will need to have a violin to get the best from this class
It is a detailed course, so some might find it lengthy
You need a stable internet
Network issues might cause poor sound production
Students tend to be distracted, which leads to the inability to understand the teacher's instructions.
Who it is For:
The Violin masterclass is for beginners and those who want to improve their playing. The course has been developed for people of all ages, both young and old. It doesn't matter if you have experience or not.
Also, since you will be using your hands to play the instrument, it really doesn't make if your fingers are long or short. What matters is that you are willing to put in the work and try something new. It takes time to learn, but when you master it, you would start enjoying it.
The masterclass is also for those looking to change instructors. Each instructor always has a way of teaching something different. Whether you have no rhythm or musical talent, putting your mind to it, you can do anything.
10. FBA Masterclass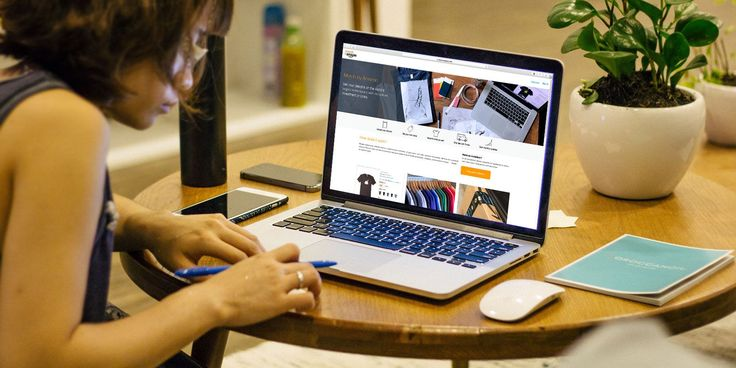 Overview
FBA Masterclass is an all-inclusive step-by-step guide that takes students through selling their first product. With live coaching and mentorship from successful entrepreneurs, students can accelerate their path to freedom through the self-paced course modules and, in the end, can be able to kick off their business on any of the most active selling platforms out there. For Amazon, it only requires that you have a computer with access to Amazon. More than that, you also need a small amount of money to invest in your Amazon brand.
Websites to Learn From:
What You Will Learn:
Anyone intending to enroll in the FBA MasterClass will learn the following:
How to launch your Amazon product to the top of the Search Results by implementing result-oriented strategies.
It will help validate your first Amazon Idea and turn it into a Real-Life Private Label Product.
To identify trusted partners who won't rip you off under-deliver
To understand the important technical process of selling on Amazon, which many sellers overlook
You will learn how to receive your product on time and under budget
How to generate an unlimited amount of winning product ideas
You will understand the incredible opportunity of Amazon inside and out
Create Amazon listings with powerful SEO and consumer psychology triggers
Pros:
The FBA Masterclass will help you become a successful Amazon seller
You are guaranteed to learn everything from start to running an FBA business
It has practical and easy-to-follow, and student-friendly guidelines
You will get direct coaching from top Amazon sellers
Cons:
The masterclass is expensive and requires money to invest in digital ads and tools
Learners should be careful of the nonrefundable masterclass like the FBA masterclass, which doesn't give enough time for proper evaluation.
You might end up buying some tools you might end up not using.
The masterclass is very competitive, with high start-up costs.
It is not so lucrative anymore, as you might end up competing against millions of Chinese sellers for small profits
You will need a laptop to put what you have learned to practice
Who it is For:
This course is for those who want to learn about the incredible opportunity with Amazon FBA.
People who want to create a brand with Amazon
Those looking for mentorship with Amazon FBA
People who want to earn a potential side hustle or full-time income in months and not years.
11. YouTube Masterclass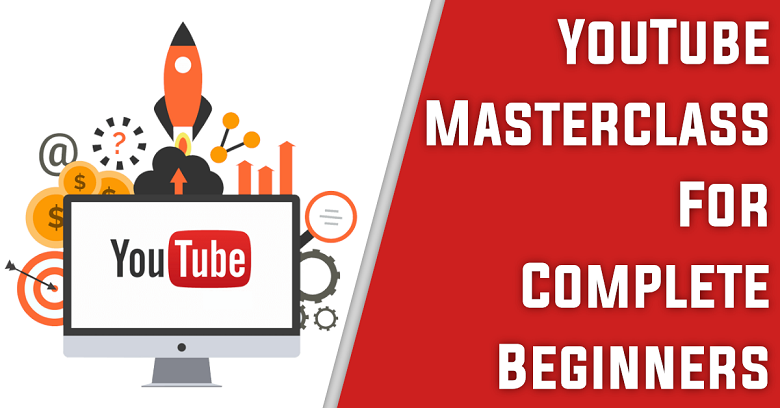 Overview
This YouTube Masterclass course is aimed at training both aspiring and existing YouTubers, equipping them with impactful knowledge of creating the best quality videos and how to make money on YouTube. The course is taught with simple instructional exercises that will guide you on the best way to run your YouTube channel. With the 30-day guaranteed learning period, you will undoubtedly become a Pro in no time.
The impact of the YouTube masterclass is very apparent, considering how lucrative and competitive the world of youtube is. With new rules coming up every day that makes this rather volatile, you will all the help to navigate it and not lose your content and channel in the process.
Best Websites to Learn From:
What You Will Learn:
By joining the YouTube Masterclass, you will learn everything there is to know about creating a YouTube Channel and making successful YouTube videos by following the straightforward processes outlined in the video. By the end of the course, you will be able to create the best quality videos that will help reach a wider audience.
This YouTube Masterclass can help you build your audience and make money from YouTube. It is specially designed for those who want to learn how to master different ways of using YouTube to share personal content and also collaborate with other YouTubers.
When you master different techniques used in building a successful YouTube channel, you will make maximum use of them to kickstart your YouTube career and make the most out of the video-sharing platform.
Pros:
You will have access to learn from the best instructors worldwide
Learn to make money with your YouTube Channel
Make high-quality videos with a favorable spending plan
You will pot and enhance your videos with fascinating depictions, labels, titles, and depictions
Make interactive thumbnails that will get more perspectives
Certificate upon completion
Cons:
You will need to create a Google account if you don't already have one.
You are supposed to have figured out the type of YouTube channel you want to create
You need to download the YouTube Masterclass Course, which involves having a paid subscription or buying the course.
It can be very expensive
Who it is For:
Aspiring YouTubers and those who have already created their YouTube Channel and are trying to develop their channel to reach a wider audience, get endorsers, and monetize it. It doesn't matter if you don't have any involvement in recordings or YouTube.
This course will be ideal for organizations, business people, on-screen characters, educators, performers, online instructors, comedians, gamers, and anyone who wants to create a brand and project it to a wider audience.
Also, if you are a social media manager, you will definitely need this class to enable you to keep up with YouTube trends so you can give your clients the best on their Youtube channels.