Christmas is for exchanging gifts and to avoid the usual rush at the dying moment, now is the best time to get them wrapped up. Even with the Covid-19 inspired pandemic, most workers are going back to the office and plans are also being made for the usual end of the year holiday celebrations which include buying gifts for people at your place of work. Whether you are the boss or an employee, everybody looks forward to this time of the year. Exchanging gifts is one thing to get excited about but the challenging part is knowing what to get for the person(s). If you are caught in that dilemma, allow us to show you the best ideas for Christmas gifts for coworkers and others.
From your boss to your coworkers, everybody loves gifts, besides, with all the sadness and chaos in the world, it would be comforting to show some love to the people you have worked all year round with. To avoid shipping delays and a situation where your best gift ideas are sold out, get your cart stocked up now before it's too late.
Best Christmas Gifts For Your Coworkers
Beyond studying your colleagues to know what they would like, you can check out these options to make the best choice that will put a smile on that coworker's face.
1. Special Wine Glasses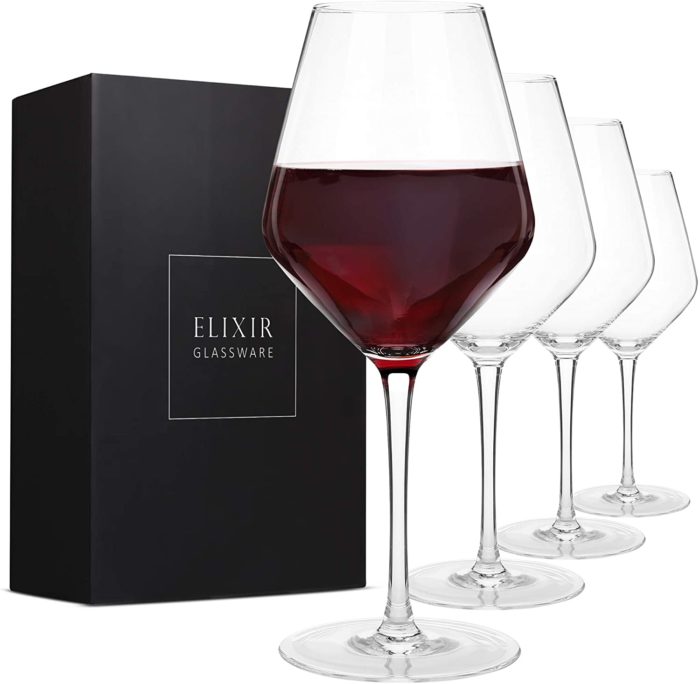 When it comes to exchanging gifts, you can never go wrong with wine glasses, and considering the celebrations in the pipeline, now would be the best time to give someone a reason to celebrate. Christmas is a time when family and friends gather together to wine and dine which makes wine glasses an important item for the season. More than the regular wine glasses, you can make it special by going for these beautifully shaped crystal wine glasses that can be used for any occasion.
Buy From Amazon
2. Neck & Back Massage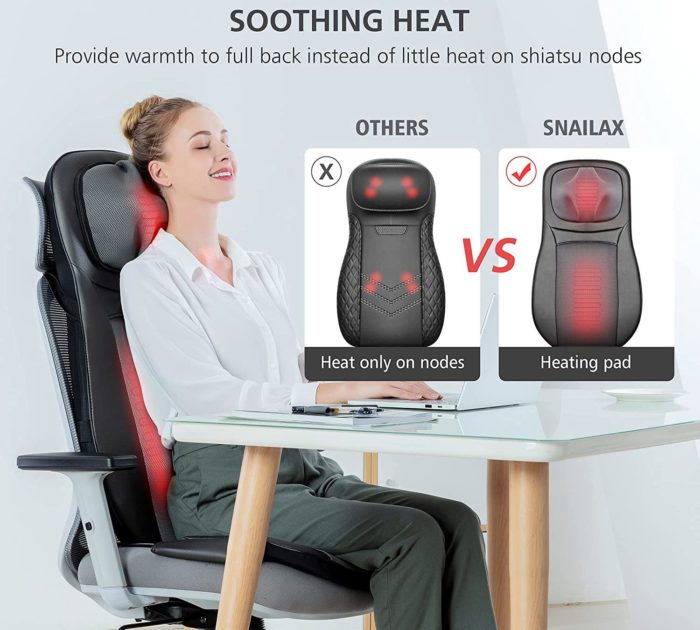 For that coworker or boss who loves to work overtime, a neck and back massager would be a big relief. The machine is specially designed to target the soreness in strategic places like the shoulders, the back, and the neck. The best part is that you can direct the machine to concentrate on the part of the body that needs attention, as long as it's within reach. The deep tissue massage the chair offers is what anyone who sits or stands for hours at work will appreciate.
Buy From Amazon
3. Stainless Steel Mug
For those coworkers who love to drink hot beverages, a mug that retains temperature is not a bad idea at all. This stainless steel vacuum insulation will keep their favorite beverages at the right temperature (hot or cold) for a few hours. Any coffee lover that gets this as a gift will forever be appreciative. It's coffee on the go all day.
Buy From Amazon
4. Cake Decorating Tools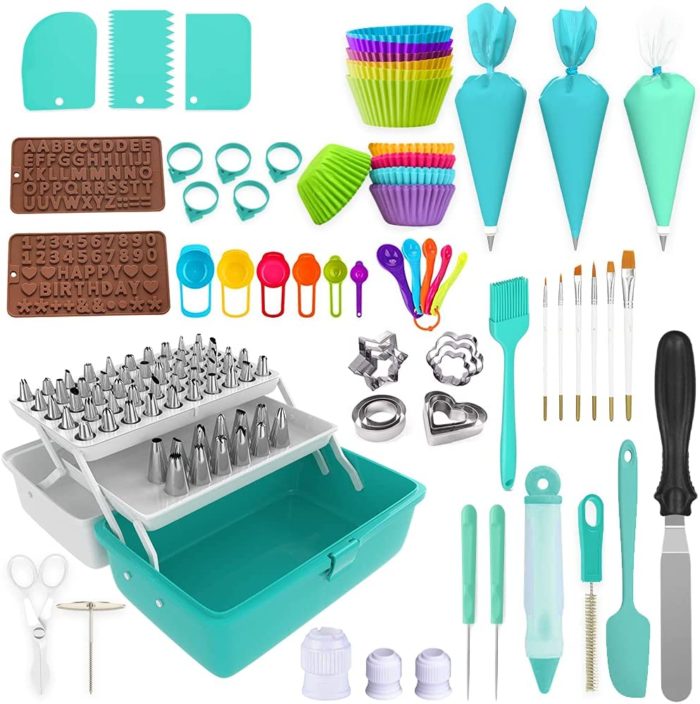 A lot of baking goes on during the Christmas period and some people just love to bake. So, for that foodie who does not just eat but also bakes up a storm at any given opportunity, this tool for decorating cookies and cakes will light up their world. This set has the solution to all challenges you may have with decorating different kinds and sizes of cakes. The 342 pieces, from disposable cake frosting piping bags to icing tips for the decoration of cakes, everything you need can be found in one package.
Buy From Amazon
5. Laptop Sleeve Water Resistant Case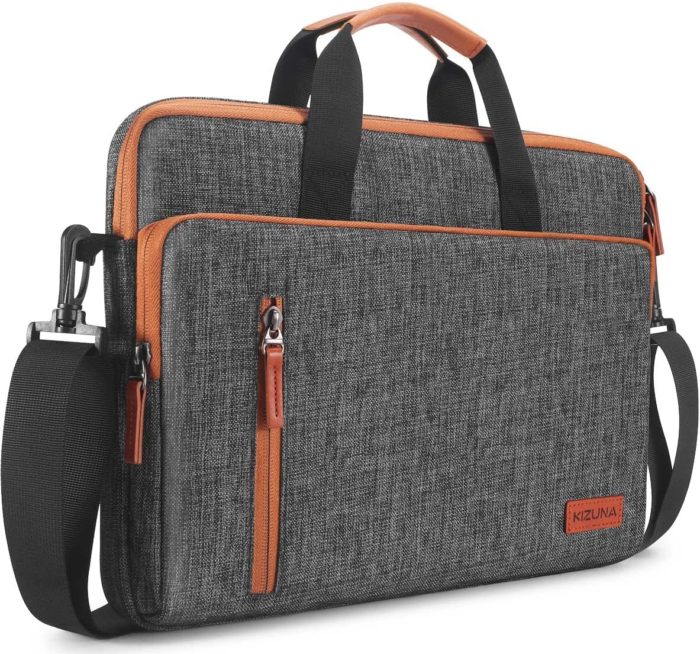 The weather can decide to catch you unawares but you don't have to worry about a lot of things, including your laptop if it's safely tucked away in this water-resistant case. It is thick but still has lightweight and protects your laptop, even from falls and bumps. The bag also has side pockets to hold other items to free up the hand. This is a suitable gift for that coworker who is never seen without a laptop.
Buy From Amazon
6. Portable Bluetooth Speakers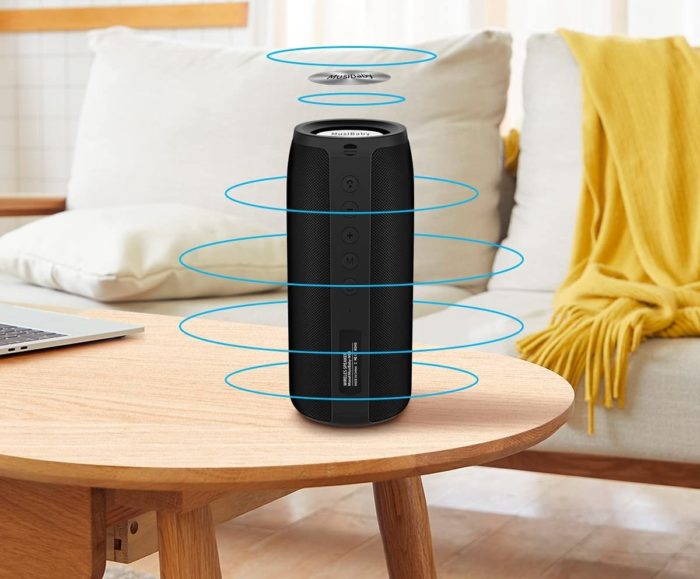 There is always that coworker who loves to listen to music but instead of earbuds, this music box will give them a new experience. Just because it's Christmas, there's a need for some music during gatherings or picnics where there's no electricity or standard home theatre. It's portable, has full bass magnetic speakers, and comes complete with a 30H strong battery. Additionally, this powerful Bluetooth speaker is waterproof.
Buy From Amazon
7. Cedar Bonsai Silk Plant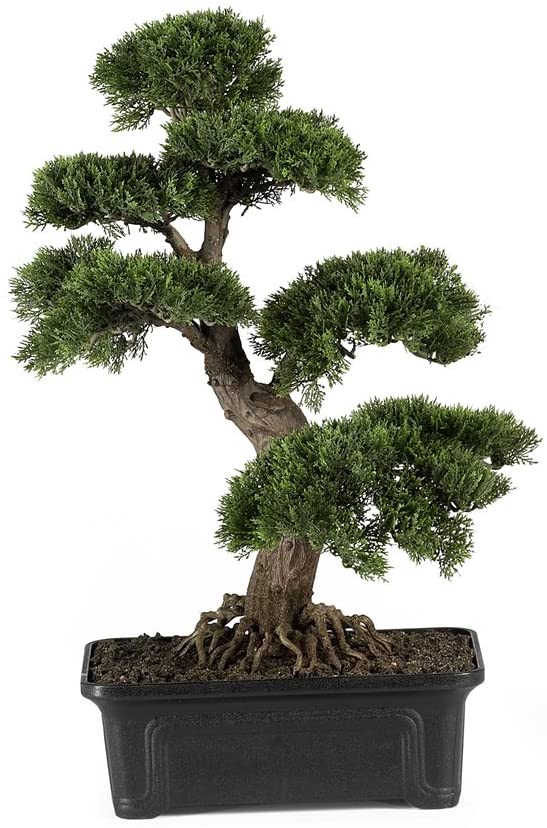 This green plant will be appreciated by anybody at your place of work, including your boss and coworkers, especially if they appreciate nature. The Cedar Bonsai plant is a good decoration for the desk and shelf tops and you can't underestimate the soothing effect it has when you look at it. Since the plant is not natural, it doesn't need to be watered or taken care of, aside from occasional cleaning. However, it still has a natural look with canopy branches, a strong trunk, and visible roots.
Buy From Amazon
8. Water Board Painting Set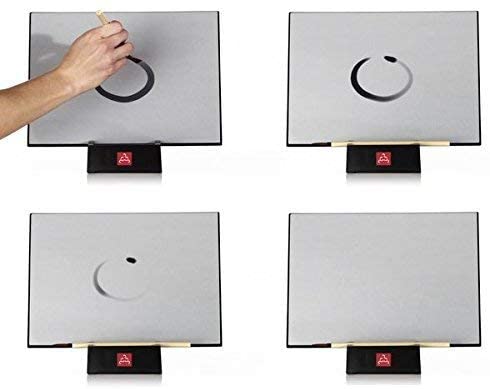 For some, the Christmas holiday is a time to indulge in pass time activities like painting and meditating and with this waterboard art set, you can draw anything. The best part is you don't need paint or markers to pour out your imagination on this board, all you need is water. Yes, you read right. With just water and a brush, you can paint anything on the board and when it dries up, it will be blank again, waiting for your next awesome idea. This has been categorized as a relaxing gift by many. Give this to the workaholic in the office, indirectly telling them to relax and enjoy the moment.
Buy From Amazon
9. Flax Seed Microwavable Pillow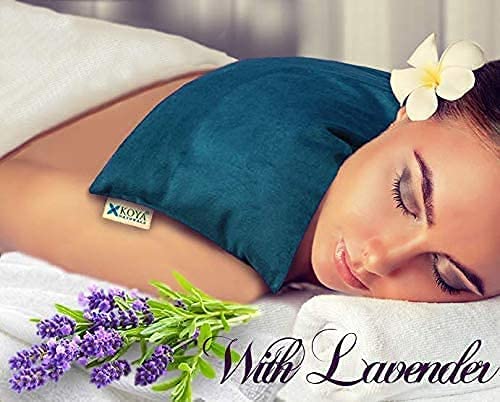 Imagine a pillow that can be microwaved to suit your desired body temperature. Since the weather is going to get monstrous in some places during Christmas, people look for alternative sources of heat which is what this pillow was made for. It can provide you with natural heat or cold, as the case may be, with soothing touches to the muscles, back, neck, or any spot that needs attention. This is a good way to relax after many hours of working hard.
Buy From Amazon
10. Desk Organizer
This is a thoughtful gift to get for that employee who always has his stuff all over the place. If you have a coworker or even your boss, who always has a hard time getting his personal items and office documents in an organized format, receiving this mesh desk organizer for Christmas will surely make his day and save him some space by keeping his stuff together in one place. The desk organizer comes complete with a sliding drawer, 5 separated upright sections suitable for files, and a double tray.
Buy From Amazon
Best Christmas Gifts For Staff Members
As a boss, you can raise your staff member's spirits with gifts for the Christmas holiday. The gifts will not only solve some problems for them but will send a message across that you appreciate their efforts throughout the year and you look forward to having them back next year. These suggestions can help you choose the perfect gift for your staff members.
11. Massage Gun
Perhaps the kind of work you do gets the body stressed out or your workers bend over their computers for long hours, a massage gun would be a thoughtful gift for some special people. You can select some of your staff members to give this special gift and by the time they come back for the new year, they will not just be thankful but have a rejuvenated body to carry out more tasks. The best part of the massager is that it can be focused on the particular part of the body that needs it and it also comes with a rechargeable 2600mAh high-quality lithium battery, which when fully charged, can take you up to 4-8 hours.
Buy From Amazon
12. Electric Coffee Grinder
Anyone you give this as a Christmas gift will definitely love it, especially if they like their coffee nice and smooth. For that coffee junkie, this is a perfect gift. Besides, Christmas is a season when friends and family gather to make merry which involves drinking coffee sometimes. This machine can make as much as 12 cups of coffee at once, what's more, it can be programmed in a way that you wake up to a hot cup of coffee on those cold winter mornings.
Buy From Amazon
13. Pop-Up Note Dispenser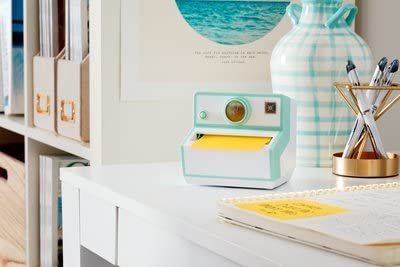 With 45 yellow sheets popping up one after the other as you use them, who wouldn't appreciate this masterpiece? It can even serve as decoration on the office desk while dishing out those yellow notes for convenience. Additionally, it keeps the desk neat by keeping the notes in one place.
Buy From Amazon
14. Wireless Earbuds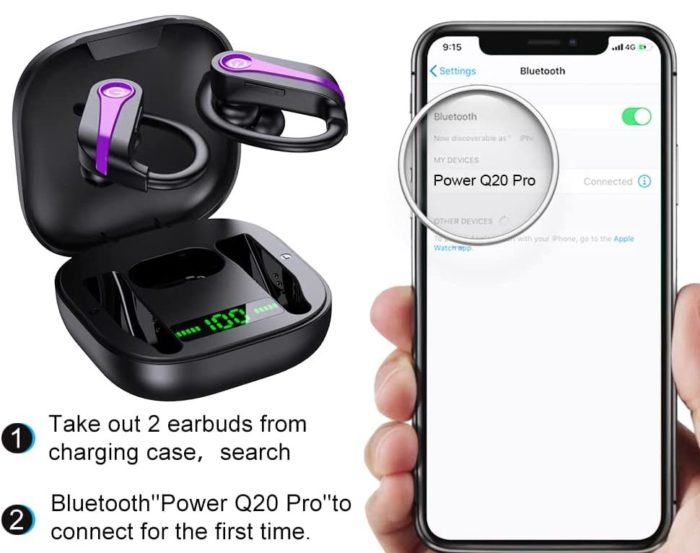 That staff member who is always on the phone or listening to music will enjoy this gift for a long time, especially during the holidays when they have time to relax. The Bluetooth earpiece is also waterproof with easy-to-use control buttons for when you want to skip or pause/play music. The 950mah charging case keeps it charged when the battery goes down.
Buy From Amazon
15. Bluetooth Single-Ear Headset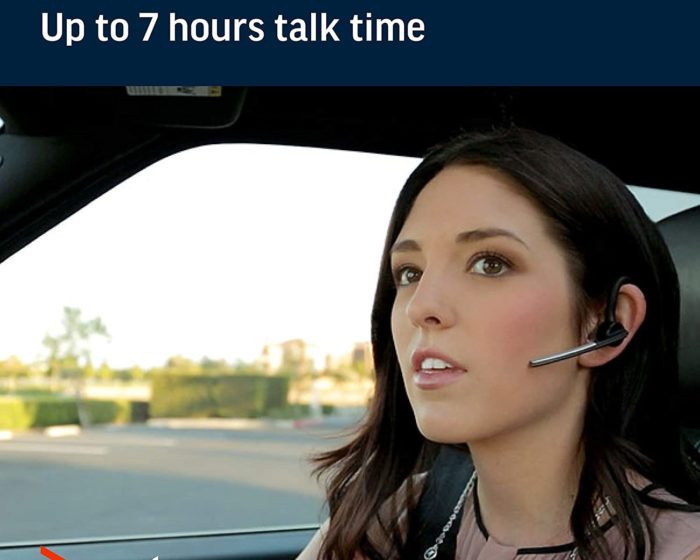 This single-ear piece can connect to any device from your PC to Mac, cellphone, and tablet. It's perfect for the staff member, perhaps your assistant, who has to take a lot of calls while on the move. For that mobile professional, this device can roam up to 98 feet (30 meters), which means you can stay connected to your phone or computer without taking it everywhere. You also get 7 hours of talk time on the battery.
Buy From Amazon
16. Portable Espresso Maker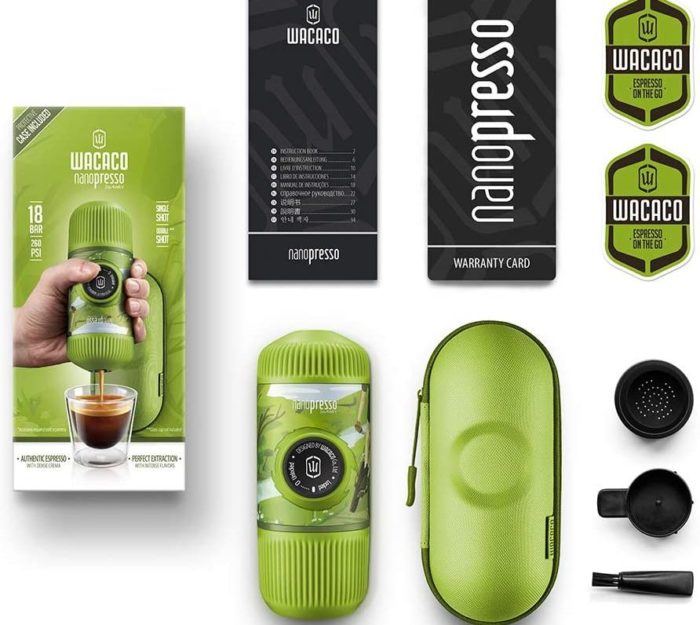 A portable espresso maker is all you need to put a smile on your staff members' faces this cold season. It's not just a thoughtful gift, it is amazing and easy to use. The piece comes with a protective pack that keeps the expresso maker safe and sound. It is easy to clean after each use and you don't need water or electricity to power it.
Buy From Amazon
17. Electric Wine Opener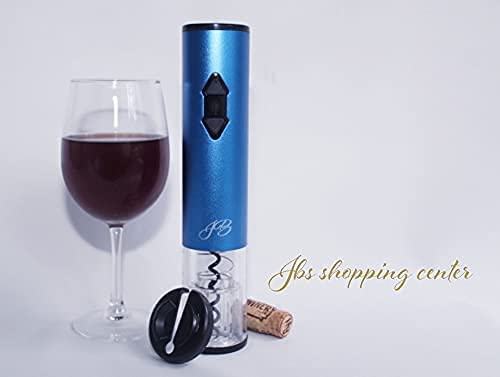 This is a fun way of telling your staff members to go home and enjoy the holidays with enough food and wine. Instead of the traditional wine opener that requires a lot of muscle to twist and pull, this piece makes it easy with the push of a button. The package includes a tin foil cutter and can stay powered for hours while you party up a storm during the holidays.
Buy From Amazon
18. Oversized Microfiber & Sherpa Wearable Blanket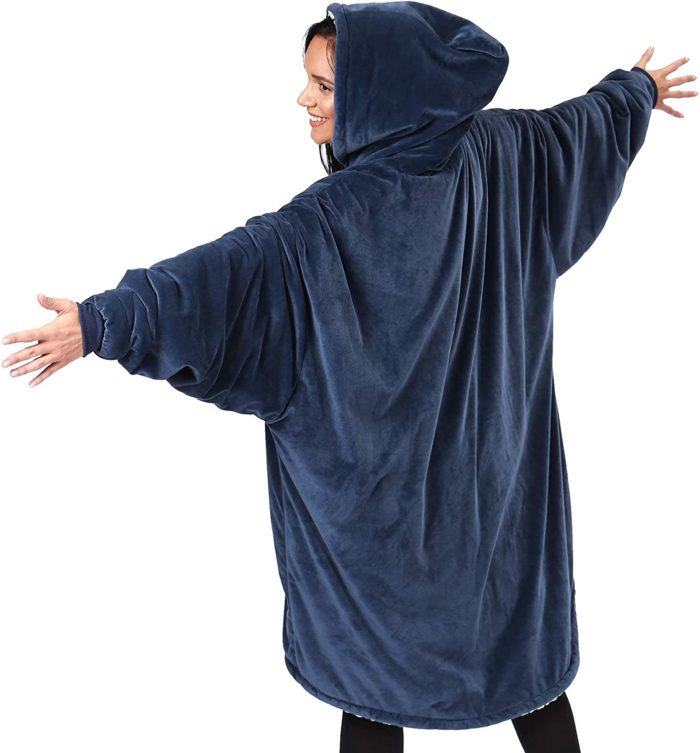 It's going to get freezing cold in most places for a while and you want your staff in good shape for next year. To help them be in top shape, help them stay warm with this blanket that serves as clothing. This is not for fashion's sake but to give you warmth during cold weather. Whoever thought you could wear your blanket and even get bonus pockets!
Buy From Amazon
19. Oven Safe Ceramic Soup Bowls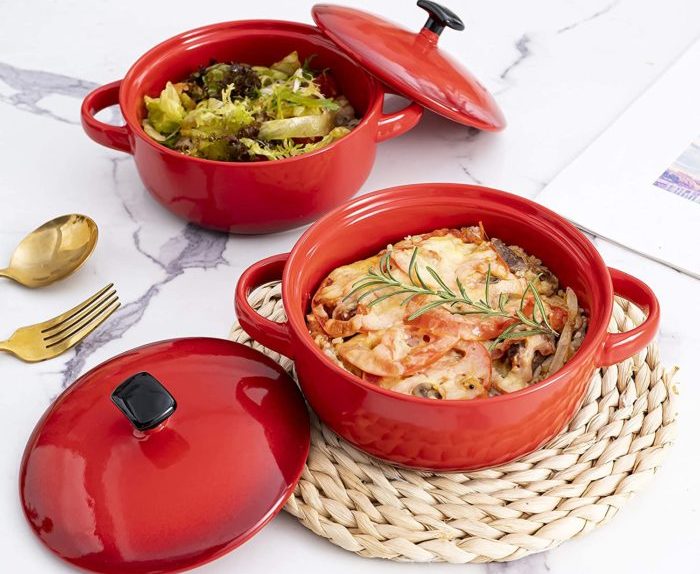 It's Christmas and a lot of food will be cooked, served, and eaten, so why not give your staff members a reason to celebrate with this amazing set of soup bowls. The set of 2 bowls is made from premium materials that can withstand the heat from the oven and can also go in the freezer if you want to preserve leftovers. What's more, it is dishwasher safe, which makes things a lot easier when it's time to clean up the mess after meals.
Buy From Amazon
20. DIY Gin-Making Alcohol Infusion-Kit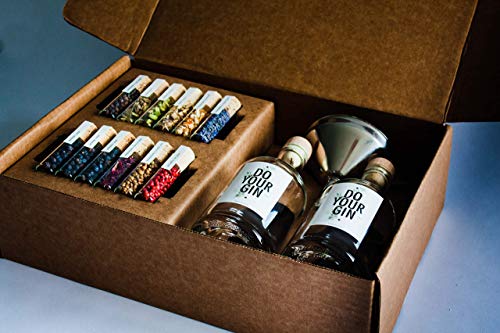 What's Christmas without a gift hamper? This is the highlight of Christmas gifts, however, instead of the traditional hamper with multiple items that range from chocolates, cookies, and more beverages, you can get your staff members this DIY bartender kit. The men who love to drink will cherish this pack, with this, they can have their gin in lavender, juniper-berries, cubebs, pink-pepper, and cardamom. For those who have plans of throwing a party, giving them this set will make their guests happy. Keep your staff members warm this cold winter holidays with this amazing combo.
Buy From Amazon