Choosing the best Christmas gifts for men should abide by the prime principle of getting a gift for anyone – it should be a thoughtful and meaningful gift they would find useful. Not another wallet they don't need or some pair of cufflinks he would rarely use. Compared to women, it can be painfully hard to get a gift for men, and the reason for this isn't far-fetched. Women love to accessorize, and every departmental store is stocked with all kinds of products aimed at women. Head to the men's section, and you are likely not to find anything the man doesn't have already or simply wouldn't be using.
More so, some men are quite secretive with what they want or simply don't know what they would appreciate as a gift other than some gadgets and game consoles like PlayStation 5, which might be too pricey for the person paying for the gift. So if you are on a budget, getting a worthwhile Christmas gift for the men in your life might feel like getting blood out of a stone. Nonetheless, it is said that the best gifts are those you didn't know you wanted. Based on that sentiment, the following are some fine Christmas gift ideas for men. You can also check out our list of thoughtful and exciting Christmas gift ideas for women.
Meaningful and Heart-warming Christmas Gifts for Men
1. The Art of Shaving Beard Prep Kit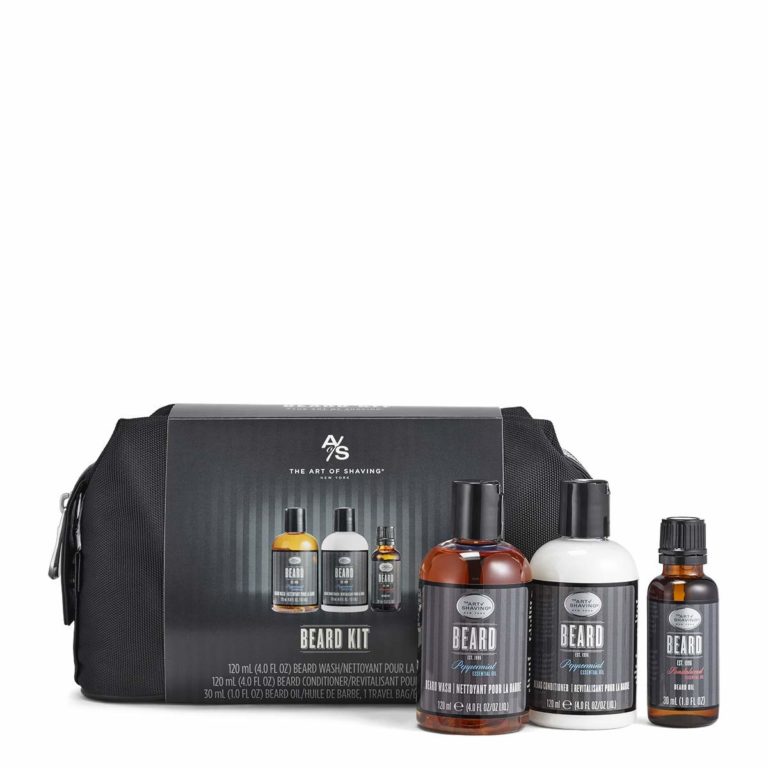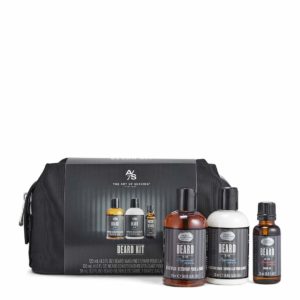 Beards have become quite trendy, and men keep them for various reasons, including avoiding the razor bumps and ingrown hairs that they experience with shaving. Not everyone with a beard knows how to groom and maintain it. As it is hard to think of anything that makes a man untidy and unkempt like an ill-groomed beard, this shaving beard prep kit would be appreciated by any man that keeps a beard. It contains everything one needs to keep a clean and soft beard in a portable, black travel bag, including a sandalwood beard oil, a beard conditioner, and a beard wash.
Shop Now at Amazon
2.

Bluetooth Beanie Hat Headphones
It is not hard to see how the Bluetooth Beanie Hat Headphones are a perfect Christmas gift for men, especially for music enthusiasts. If it's going to be a cold Christmas, he will find it very useful for keeping his head warm enough for outdoor activities. With an in-built 250mAh battery that lasts up to 20 hours, this product offers a stable and strong connection with a quality sound output for a good listening experience. We don't know any man who wouldn't enjoy listening to music and answering phone calls while keeping his head warm and comfortable when it's cold outside.
Shop Now at Amazon
3.

Nautica Mens Long-sleeve Woven-robe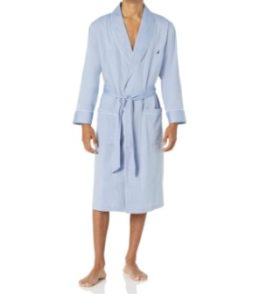 This is one of such gifts the men in your life would come to cherish even though they might regard it as something they don't need at first. If he's someone very close and open with you, he might even ask what he would be doing with it. Just let him know it's something he should wear during bedtime routines, and he would figure the rest out for himself. Robes are very helpful during the cold winter month as they provide an additional layer of warmth. If he had never used one before, it is likely he would continue using robes for the rest of his life as he would find multiple uses for them; like using it as a quick cover-up to step outdoor, wearing it as he lounge around the house, and what have you.
Shop Now at Amazon
4. Teslyar Wood Multifunctional Organizer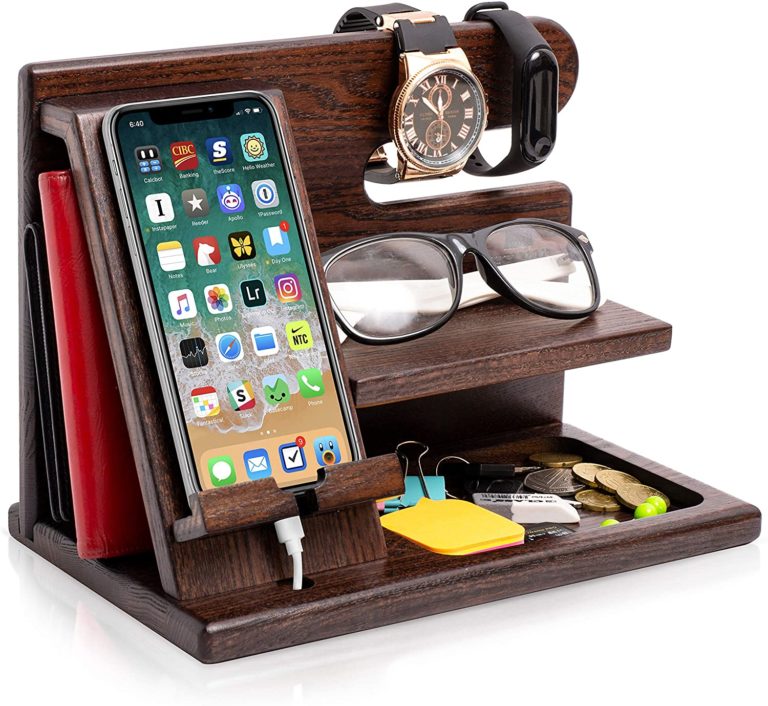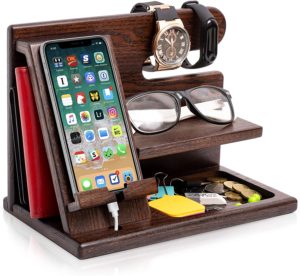 Several studies have concluded that men are more forgetful than women, with some positing that the memory problem increase with age. Perhaps, this explains why your dad and other men around you are always looking for personal items like their wallets, keys, and whatnot: which makes this Teslyar Wood Multifunctional Organizer one of the meaningful Christmas gifts for men, especially middle-aged and older men. With it, he can arrange and keep his daily-used items together and charge his phone in the charging station provided. It is an elegant and simple way to help him stay organized.
Shop Now at Amazon
5. Awkward Styles I-Got-Hos Ugly Christmas Sweater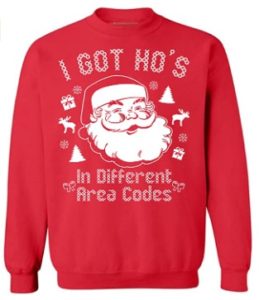 Ugly sweaters have become a common festive tradition firmly embedded in the yuletide season. While its essence has been quite evasive, many would agree it's a way of getting into the holiday spirit and celebrating the season. So if what you can afford to spend on a gift isn't much, you should consider getting this Awkward Styles Ugly Christmas Sweater. However, you should know that whomever you are getting this for should be free-spirited: not every man would wear a sweater with such an inscription. Red and Green remain the traditional colors for Christmas, so go for any of the two.
Shop Now at Amazon
6. SpaLife Men's Sandalwood Gift Set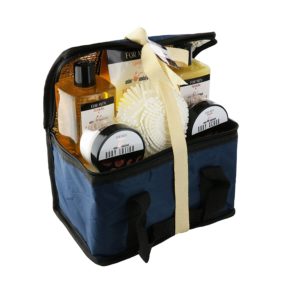 A good spa treatment can make one happy and yield a wide range of benefits, including improved blood flow and circulation, enabling better sleep, reducing pain and aches by soothing sore muscles and joints, eliminating toxins, improving heart health, and increasing self-confidence. But most men wouldn't consider getting a spa treatment something they need; unless your drag them to one or get them this SpaLife Men's Sandalwood Gift Set as a Christmas present. Package for an at-home spa treatment, it contains seven SpaLife products arranged in a paper suitcase. He would find a body wash, bubble bath, body lotion, and things of that sort that would help him relax and unwind at home.
Shop Now at Amazon
7.

Toupons Travel Duffel Bag for Men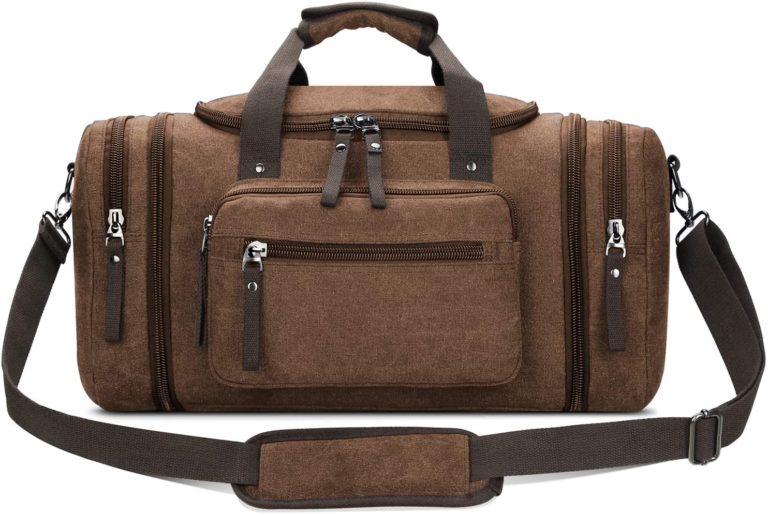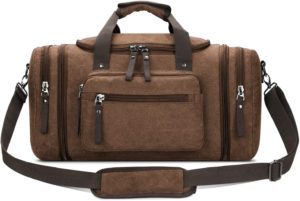 What's better than a Christmas gift he would appreciate is one he would continue to find useful in years to come, and this Toupons Travel Duffel Bag belongs to that category of gifts. It is a multi-functional bag he would find very useful, especially if he is someone that's always traveling from place to place. With an adjustable and removable shoulder strap, the bag has a wear-resisting rubber mat that protects it from damage at the bottom and conveniently stores several clothes and shoes for weekend travel or any other short journey.
Shop Now at Amazon
8.

Zyllion Shiatsu Back and Neck Massager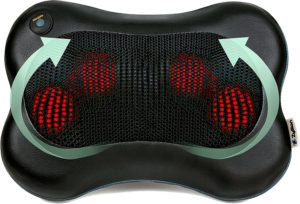 There are many benefits attached to getting a massage apart from the fact that it reduces stress and increases relaxation. A good massage can lower heart rate and blood pressure as much as it can improve circulation, energy, and alertness. For the elderly, it can improve the quality of their life by reducing pain and muscle soreness. Because of all of these benefits, the Zyllion Shiatsu Back and Neck Massager is one of the best Christmas gifts for men, especially older men and those too busy to visit a massage parlor.
Shop Now at Amazon
9.

Birald BBQ Tools and Grilling Set Gifts for Men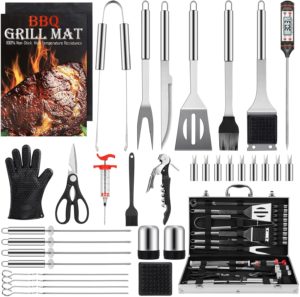 Amongst other appropriate Christmas gifts for men, you should get this for any elderly or middle-aged man in your life who loves to barbecue. The Birald BBQ Tools and Grilling Set contains 34 pieces of fine stainless steel grill accessories, two grill mats for camping, and a meat thermometer. Disregarding those, there are other useful items like a grill glove, tong, and what have you, all of which go a long way in facilitating a wholesome camping cookout and backyard barbecue experience.
Shop Now at Amazon
10.

Comfier Massage Seat Cushion with Heat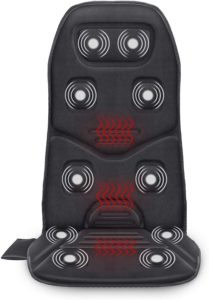 Apart from massaging the neck, back, and thighs to alleviate muscle pain and relieve stress, the Comfier Massage Seat Cushion with Heat, as its name implies, is also a fine seat warmer anyone would appreciate during winter. It has a customizable setting that allows one to select where to massage. It fits most office chairs and can also be used at home. This isn't only one of the best Christmas gifts for men but also a great Christmas present for the elderly.
Shop Now at Amazon
11. Hatteker Cordless Hair Clipper & Beard Trimmer Kit for Men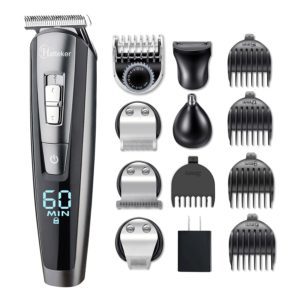 You really don't need to be told why this is a good gift for men, not only for Christmas but also for any other important occasion. The Hatteker Cordless Hair Clipper & Beard Trimmer Kit is a 5-in-1 multi-functional kit for hair, beard, nose trimming, and body grooming. Built with a fast-charging USB that yields about 60 minutes of shaving time, the product is fully washable, making it easy to clean. The kit contains a beard trimmer with blade guard, a precision trimmer, body trimmer, nose trimmer, and hair trimmer heads; in addition to a cleaning brush, barber & styling combs, six guide combs, a charger, and a charging dock.
12. Man Gift Box
The best Christmas gifts for men are those that are relevant to who they are, and it is hard to think of any present an outdoor freak would appreciate more than this Man Gift Box. Specifically, put together for men who love being outdoors, its content includes a charcoal cedar and sandalwood candle, a Ferro rod with jumbo jute fire-starting rope, an insulated coffee mug with lid, a Rambo knife with sheath, and an all-natural coffee crit soap.
Shop Now at Amazon
13.

Hamilton Beach Juicer Machine
For the men in your life who seem to have all they need, the Hamilton Beach Juicer Machine might be the Christmas present that would stand out from all the gifts he would receive for the season. The product is one of such you would never imagine you need until you start using it. Built with a powerful 800-watt motor, the recipient would find it very effective for juicing whole fruits and leafy green. The fact that it is easy to use as much as it is easy to clean is a bonus.
Shop Now at Amazon
14.

Timberland Double Layer Scarf, Cuffed Beanie & Magic Glove Gift Set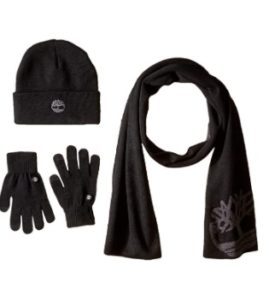 This is one of the finest Christmas gifts for men of all ages. The Timberland clothing gift set for men contains a magic glove designed with touch screen tips and a rubber logo patch, a fold-up cuff beanie hat with embroidered logo, and a reversible scarf with a woven logo. It's a men's hat and scarf with gloves that make a fashion statement as much as it would keep your favorite man warm outdoors. It's challenging to think of anyone who wouldn't consider this a thoughtful gift if it's a chilly Christmas.
Shop Now at Amazon
15.

Whiskey Stones Set with Glasses
Whiskey stones are very effective in chilling whiskey and other spirits, thanks to the gel they have inside, which freezes and enables the stones to stay cold for a long time. If any of the men in your life loves whiskey, then this Whiskey Stones Set with Glasses is undoubtedly a gift that would put a smile on his face. Whiskey stones don't melt like ice cubes, so he would appreciate not having to dilute his whiskey with water because he needed to have it chilled.
Shop Now at Amazon
16. Neoprene 6 Pack Insulated Tote Beer Bottle Holder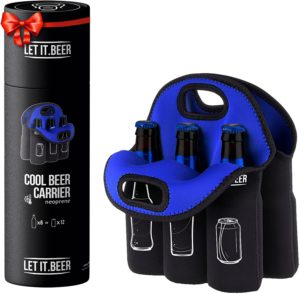 For a man who enjoys hanging out with his friends, this can be a meaningful gift, especially if he is one of those men that seems to have everything they need. With this, he can safely carry his beer around and would come to appreciate its useability in no small manner.
Shop Now at Amazon
17.

Men's Messenger Bag
As it is with backpacks, messengers bags are useful in many ways and can be a meaningful gift for men, especially those who often have to carry things like their laptops around. Made with quality horse cowhide leather, the bag has a water-resistant canvas with plenty of room for organizing personal items. It is the kind of gift that would keep reminding him of you many years to come.
Shop Now at Amazon
18.

Luxury Scented Candles Gift Set for Men
Beyond its religious relevance, the yuletide season is a time for rest for so many people, and there is hardly any better way to let the man in your life know that you want him to have a refreshing and inspiring rest than getting him this gift set of luxury scented candles as a Christmas present. The gift set comprises six scented candles, each with a unique fragrance and an inspiring quote inscribed on its lid.
Shop Now at Amazon
19.

Ballsy Jolly Jewels Sack Pack
Balls don't get the respect they deserve, especially when it comes to keeping them clean and fresh. So for a change, you should get him this Ballsy Jolly Jewels Sack Pack for Christmas. It's a men's kit that includes a ball-wash, a sack spray, and a nut rub that would leave him and his two fellows very pleased.
Shop Now at Amazon
20. Timberland White Ledge Men's Waterproof Ankle Boot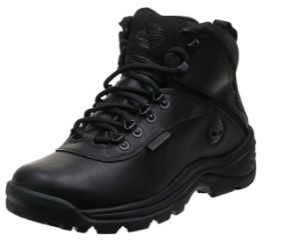 Again, you must not settle for what one might consider a traditional Christmas gift. Like every other gift-giving occasion, the essence of Christmas gifts boils down to appreciation – showing people that we are grateful for them and value what they represent in our lives. So while this Timberland White Ledge Men's Waterproof Ankle Boot isn't something any man would typically expect to get as a Christmas present, it is a gift that wouldn't fail to convey how much he means to you, especially if he is someone that has a thing for outdoor adventures.
Shop Now at Amazon