People have been in the habit of giving gifts ever since the existence of man. The reasons behind this exchange of gifts however differ, but mostly we give gifts to the people who we love and care for. In this act of giving, some people have gone over the board to give to their loved ones what will ordinarily cost a fortune for others to give. We are not just referring to the nominal value of these gifts, but some of them are so rare to find. Be that as it may, some gifts have also been given and received for reasons some of us may shroud at today.
1. American War of Independence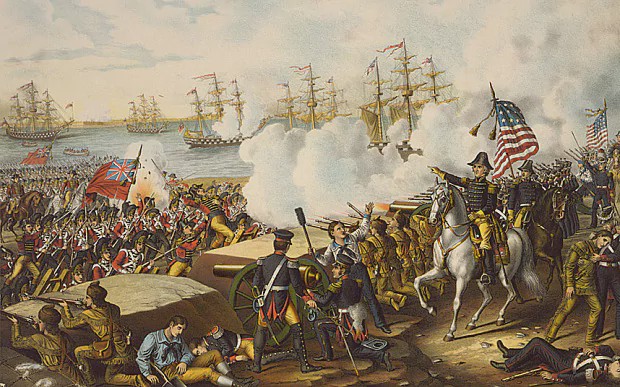 Cost/Price/Value – $20 billion
Who Gave It? – France
To Whom/Receiver – The United States of America
Purpose – War funding
The most expensive gift ever given in recorded history was spent on a war that brought about the loss of lives but ultimately the liberation of America from Great Britain. Having been fighting since 1775 and already cash trapped, America signed a treaty of alliance with France in 1778, and in return, they got French supply of military equipment and money to see through the war. At that time, it cost France about 1.3 billion livres which in today's nominal value is about $20 billion.
2. Cubist Masterpieces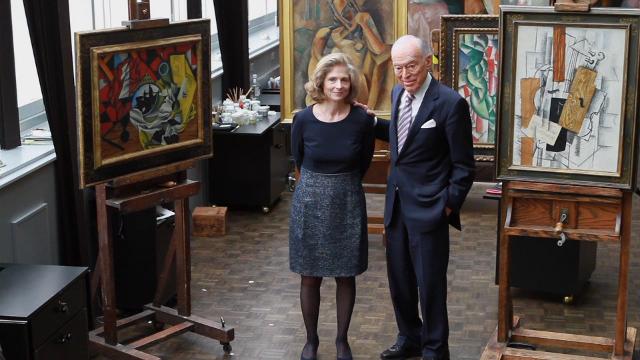 Cost/Price/Value – $1.1 billion
Who Gave It? – Leonard Lauder
To Whom/Receiver – Metropolitan Museum of Art in New York City
Purpose – Philantrophy/donation
The Cubist masterpieces are a collection of artworks made by Pablo Picasso, a Spanish painter, sculptor, printmaker, and ceramicist; French painter and collagist – Georges Braque; Juan Gris another Spanish painter and French painter, sculptor, and filmmaker – Fernand Legér. The masterpieces were owned by American philanthropist and businessman Leonard Lauder valued at $1.1 billion. However, in April 2013, he gifted the artworks to the Metropolitan Museum of Art in New York City which made history as one of the largest and most valuable's gifts in the museum's history.
3. The Taj Mahal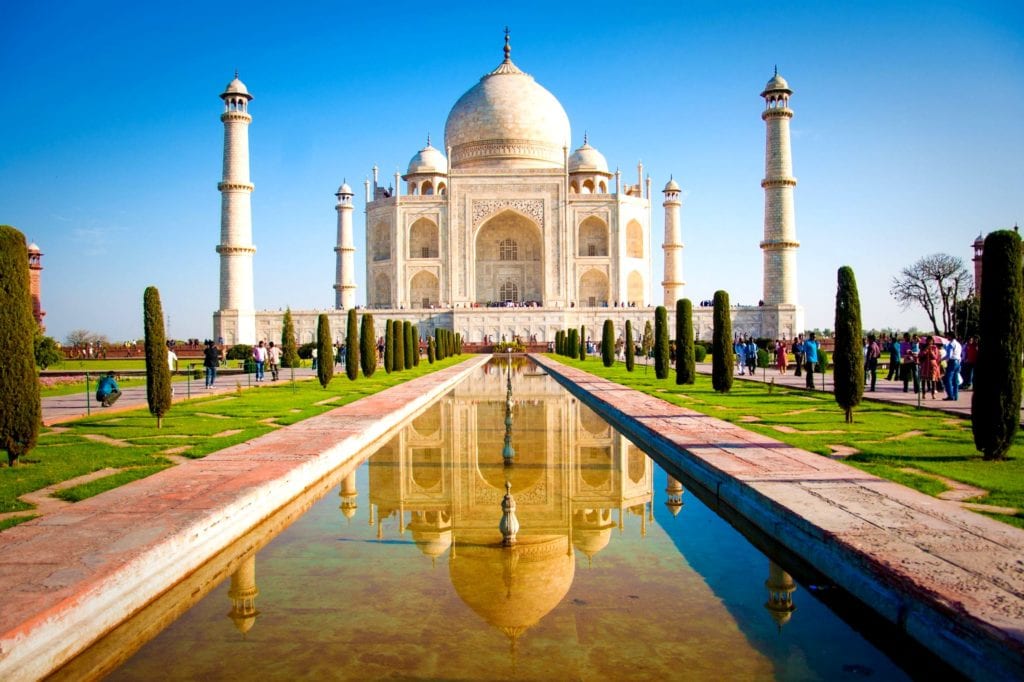 Cost/Price/Value – $827 million
Who Gave It? –Mughal Emperor Shah Jahan
To Whom/Receiver –Mumtaz Mahal
Purpose – Burial
The Taj Mahal was built from 1632–53 by and during the reign of Mughal emperor Shah Jahan (1628 to 1658) as the tomb house of his beloved and favorite late wife – Mumtaz Mahal. The ivory-white marble mausoleum which was designed by Ustad Ahmad Lahauri has a base, dome, and minaret, plant motifs on its wall, reflective tiles, marble jali lattice, calligraphy of Arabic Ayaat, a Finial, and tamga seal of the Mughal Empire all in its exterior. Inside, there are flowers carved in marbles, incised paintings, finial floor tiling, and many other intricate artworks adorning the building. All these amounted to its 32 million Indian rupees cost which has been adjusted to be no less than $827 million in today's monetary value. When emperor Shah died, he was also laid to rest in the tomb.
4. The Jewel In The Crown, Koh-i-Noor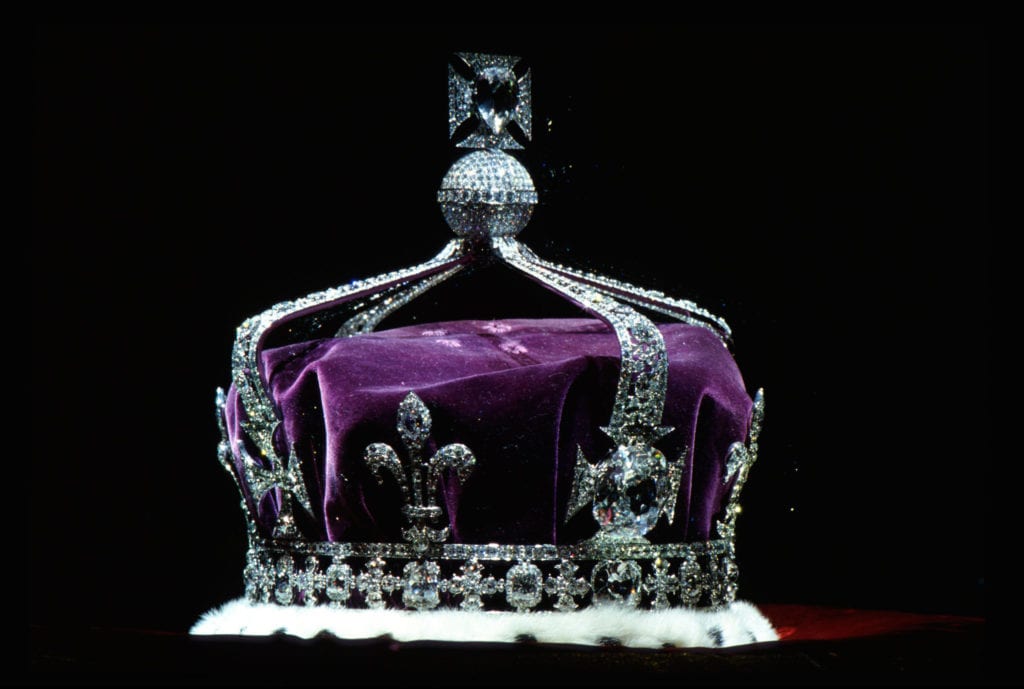 Cost/Price/Value – $485 million
Who Gave It? – Maharaja of the Sikh Empire, Duleep Singh
To Whom/Receiver – Queen Victoria

Purpose – Symbol of a treaty
The Jewel in the Crown is an 86-carat Koh-i-noor diamond presented to Queen Victoria by Duleep Singh, The last Maharaja of the Sikh Empire in the year 1849. Though the gift was well-received, the Queen considered the design of the diamond jewel somewhat drab and instead had her consort, Prince Albert, fashion it into 105.6-carat diamond jewelry. Currently, the colorless oval brilliant 66 facet diamond is worth about $485 million. It has its place in the British Crown Jewels and is seen in the front cross of Queen Mary's Crown
5. Tian Yacht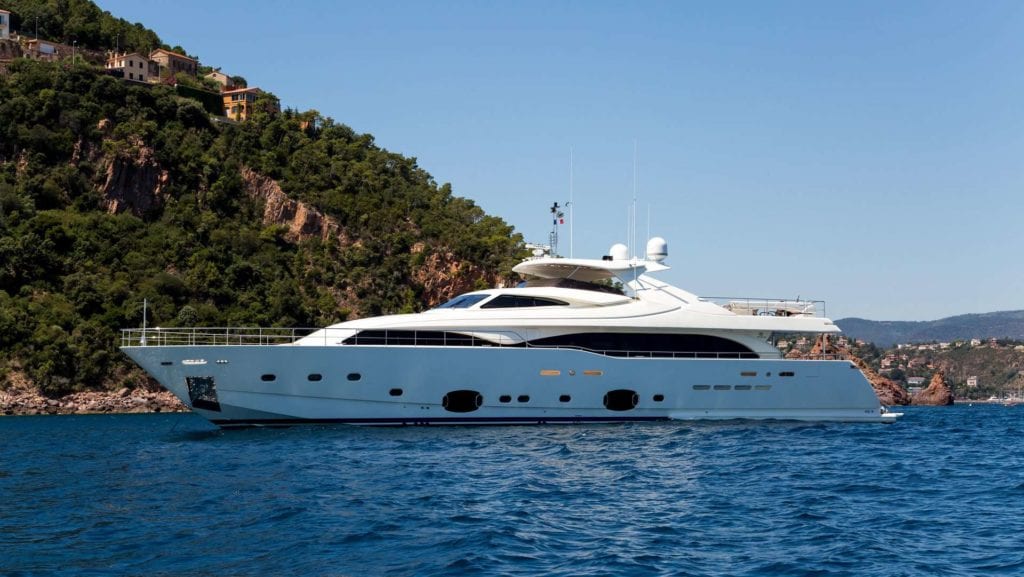 Cost/Price/Value – $84 million
Who Gave It? – Anil Ambani
To Whom/Receiver – Tina Ambani
Purpose – Love
The Ambani family from India which owns the industrial conglomerate Reliance Industries is one of the richest families in the world with an estimated wealth of about $81.3 billion. It is therefore not out of place to have them mentioned on this list.
In 2008, the family made the news when Anil Ambani, the third child of late Dhirubhai Ambani, and his wife Kokilaben Ambani gifted his wife; former Bollywood actress Tina Ambani a 34-meter superyacht built in Genoa Italy. The yacht cost about $84 million and was named Tian with the first two letters of their first names: Tina and Anil.
6. Nita Ambani's Jet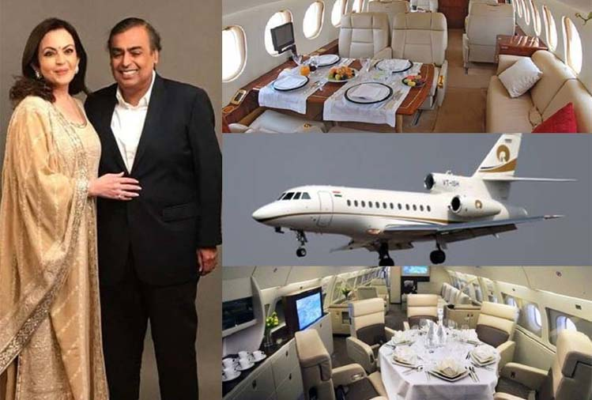 Cost/Price/Value – $60 million
Who Gave It? – Mukesh Ambani
To Whom/Receiver – Nita Ambani
Purpose – 44th birthday gift
Again, the Ambani family has shown that when it comes to giving luxury gifts to their loved ones, they go all out for the best money can buy. Actually, this $60 million jet gift from Mukesh Ambani to his wife, Nita Ambani to mark her 44th birthday was given in 2007 prior to Anil's 2008 superyacht gift to Tina. The jet, a custom-fitted Airbus-319 luxury private jet has in it: a music system, bathroom, sky bar, and kitchen.
7. RA 1 Members BMW7 Luxury Cars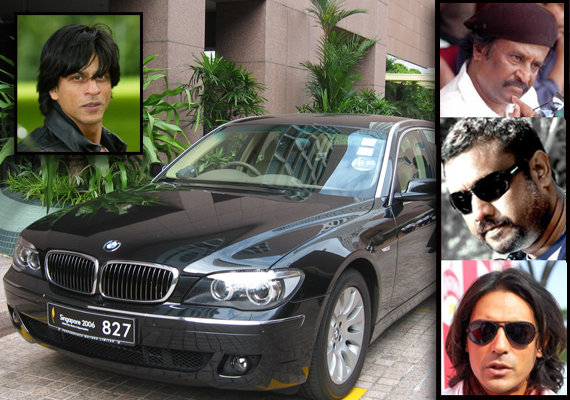 Cost/Price/Value – $30 million
Who Gave It? – Shahrukh Khan
To Whom/Receiver – Arjun Rampal, Rajnikanth and Anubhav Sinha
Purpose – Gift
Fans of Indian movies would be glad that Ra 1 made this list. It is a popular Indian movie, in fact, a blockbuster at the time which starred the King of Bollywood Shahrukh Khan and others. Following the huge success of the movie in India and indeed all over the world, Shahrukh shared 3 BMW7 car gifts to the trio of Arjun Rampal, Rajnikanth, and Anubhav Sinha. The cars were valued at about $10 million each.
8. Katie Holmes' Gulfstream Jet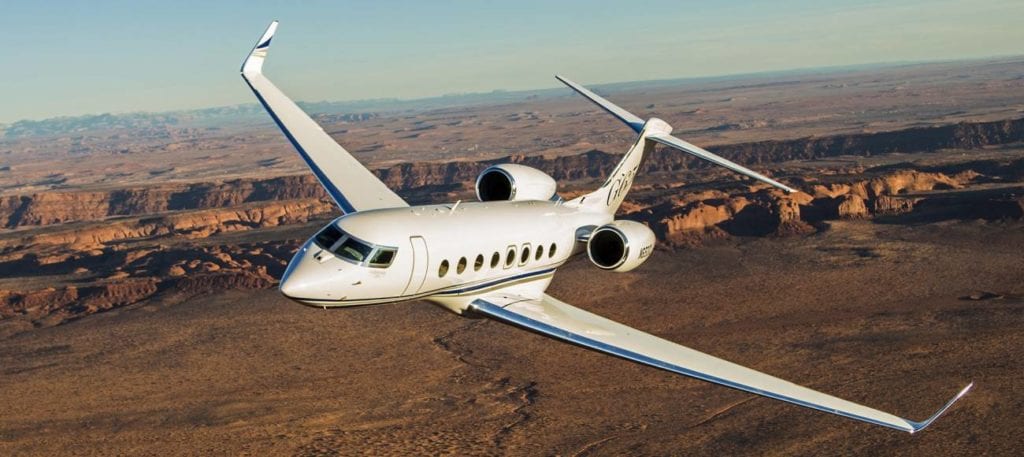 Cost/Price/Value – $20 million
Who Gave It? – Tom Cruise
To Whom/Receiver – Katie Holmes
Purpose – Wedding gift
When the going was good between Tom Cruise and Katie Holmes, Tom spared nothing to give his wife the best gifts money can buy. He bought her a Gulfstream jet as a wedding gift in 2006. However, several controversies trailed the marriage with some reports stating that it was arranged by Tom's church – the Church of Scientology. Ultimately, by June 29, 2012, Katie filed for divorce and by July 9, their marriage was annulled. New York law requires the terms of every divorce to remain private so it is not yet known what became of Katie's private jet.
9. Alberto Giacometti's Femme de Venise or 'Walking Man I'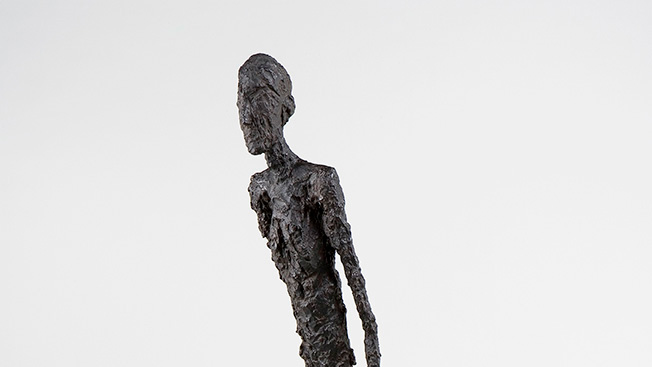 Cost/Price/Value – $14 million
Who Gave It? – Roman Abramovich
To Whom/Receiver – Dasha Zhukova
Purpose – Token of love
Again, it is a man giving one of the most expensive gifts the world has ever seen to a woman. Israeli-Russian businessman, politician, and Chelsea Football Club owner Roman Abramovich bought a bronze sculpture at the cost of $14 million as a gift to his then-girlfriend Dasha Zhukova who was an art lover and gallerist. Apart from this particular gift, Roman also bought numerous artworks for Dasha valued at over $120 million.
10. Elizabeth Taylor's 68-carat Diamond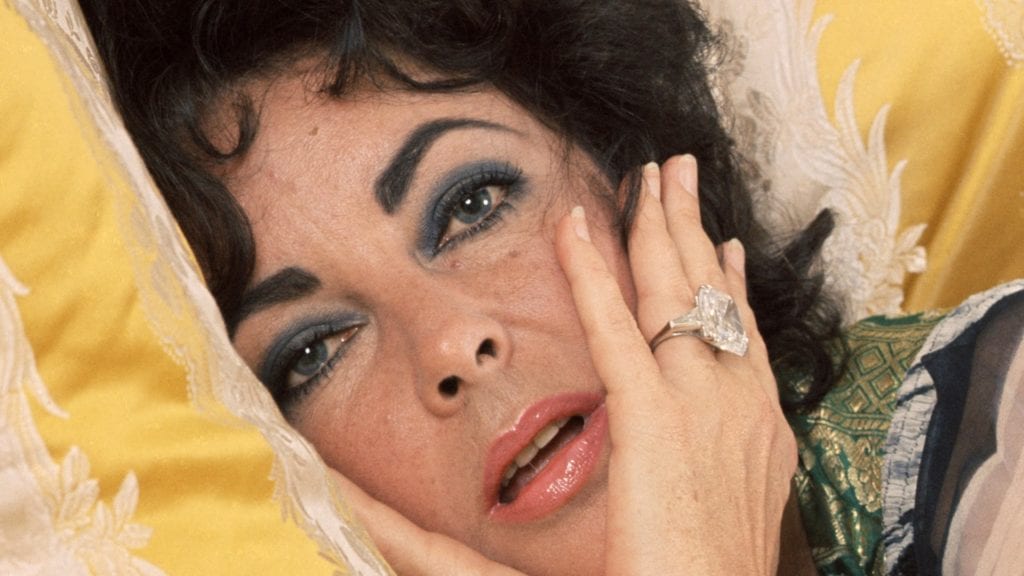 Cost/Price/Value – $6.6 million
Who Gave It? – Richard Burton
To Whom/Receiver – Elizabeth Taylor
Purpose – 40th birthday present
In a 1969 auction, Welsh actor Richard Burton lost the right to own a 68-carat diamond which the Sultan of Brunei and Aristotle Onassis also lost in the bid. The winner of the auction was jeweller Cartier International SNC. Being filled with remorse, Burton who wanted the diamond for his wife Elizabeth Taylor returned the following day and bought off the jewellery from Cartier at the cost of $1,050,000. Today, that is about $6.6 million. This sale made a buzz at the time. Even, the jewellery had to be put on display. However, diamonds aren't forever so it happened that when Burton got divorced from Elizabeth in 1978, he sold the diamond and its proceed was used to fund the building of a hospital in Botswana, a landlocked country in Southern Africa.
11. Robin Givens' Golden Bath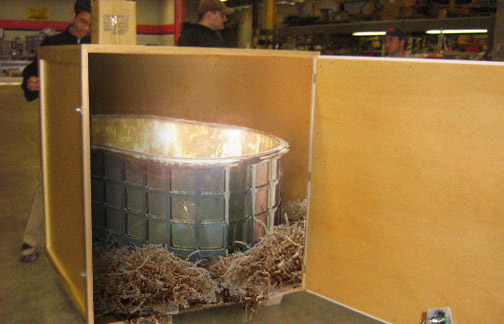 Cost/Price/Value – $2 million
Who Gave It? – Mike Tyson
To Whom/Receiver – Robin Givens
Purpose – Birthday gift
Legendary boxer Mike Tyson and actress Robin Givens in the short time they were together were admired by many people. The love they shared between them made Mike at the time to purchase a 24-carat luxury golden bath which cost him about $2 million.
12. Jay-Z's Bugatti Grand Sport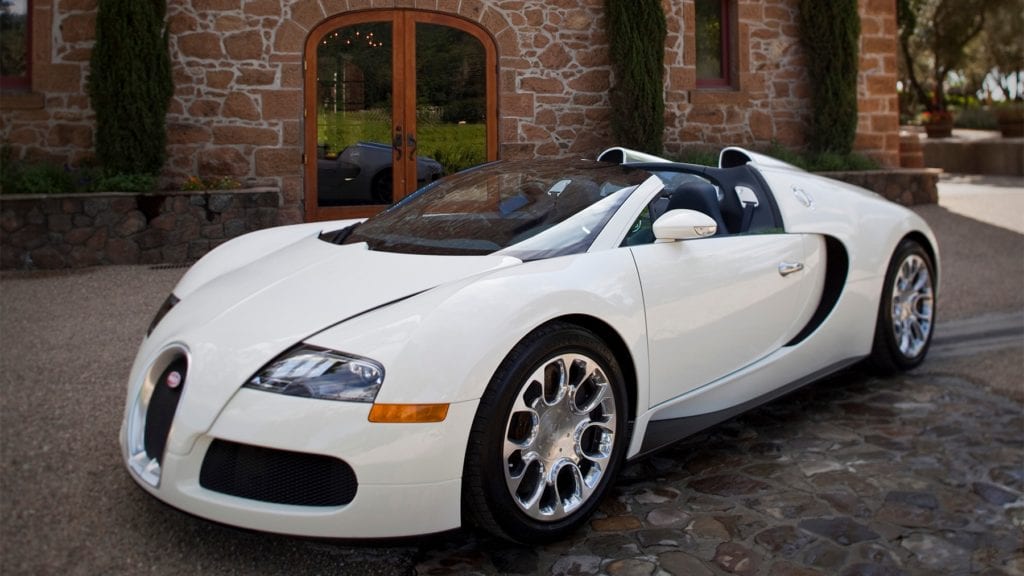 Cost/Price/Value – $2 million
Who Gave It? – Beyonce Knowles
To Whom/Receiver – Jay-Z
Purpose – 41t birthday gift
To mark his 41st birthday in 2010, Beyonce gifted Jay-Z a $2 million Bugatti Veyron Grand Sport. She had to order the car which can rev up from 0 to 60 in 2.5 seconds one full year ahead of his man's birthday. The car adds to Jay-Z's luxurious car collections which boast rides like Ferrari F430 Spider, a Pagani Zonda Roadster, Rolls Royce Phantom, and Maybach 62S.
13. King Abdullah's Gift to President Obama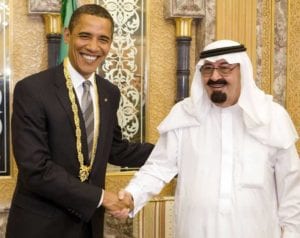 Cost/Price/Value – $1.3 million
Who Gave It? – King Abdullah of Saudi Arabia
To Whom/Receiver – Then President of the United States Barack Obama
Purpose – Political
In 2014, then President of the United States Barack Obama received gifts from King Abdullah of Saudi Arabia worth over $1.3 million. The gift items included rare gems, gold jewellery, and diamonds. Though the gifts were well received by the first family, they drew lots of criticisms from the American populace.
14. Kim Kardashian and Kanye West 2021 Mercedes-Maybach GLS 600
Cost/Price/Value – $1 million
Who Gave It? – Kanye West
To Whom/Receiver – Kim Kardashian
Purpose – Christmas gift
On this list, this is one of the most recent gifts ever given. It is not just one car, but Kim Kardashian got 1, 2, 3, 4, and 5 Mercedes Maybachs from Kanye West as her 2020 Christmas gift. Each of those rides cost a decent $200,000 which brought their total to $1 million. Reports have it that Kim returned the favor by getting her man some luxurious James Turrell pieces totaling $1 million.
15. Oprah's 10 Days Mediterranean cruise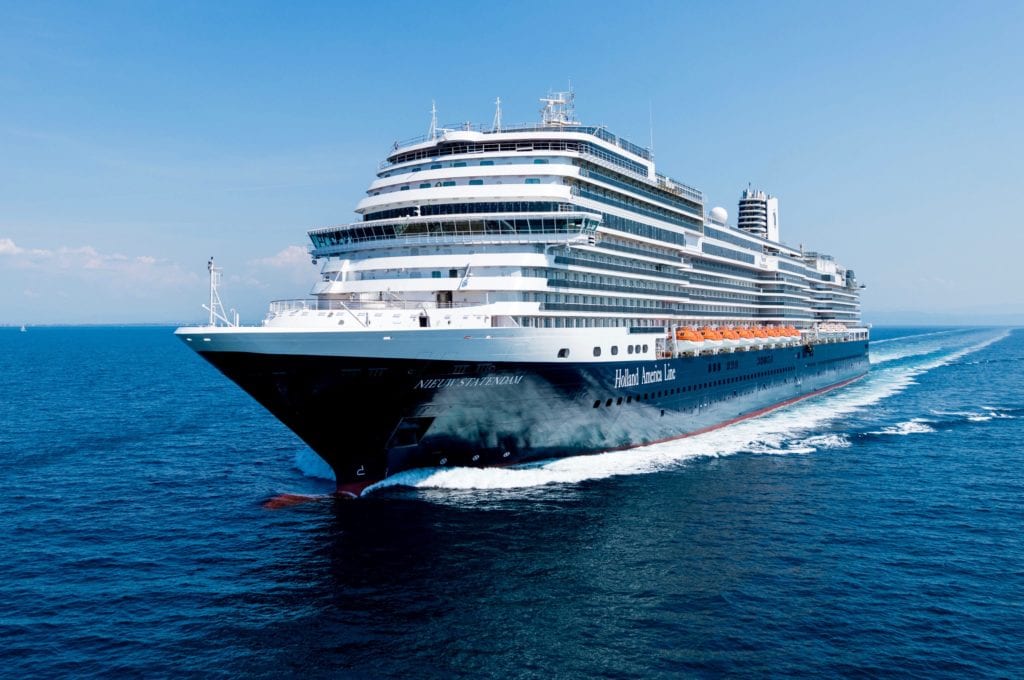 Cost/Price/Value – $705, 000
Who Gave It? – Oprah Winfrey
To Whom/Receiver – Over 2, 400 women
Purpose – Socialization
2019 was the year when Oprah Winfrey and 2,400 other women with their besties, moms, aunts, and daughters made history as they embarked on a 10 days Mediterranean cruise onboard the Holland America Line ship Nieuw Statendam. The cruise cost the media personality about $705,000 which didn't even put a dent in her purse.
16. Mariah Carey's Rolls Royce Phantom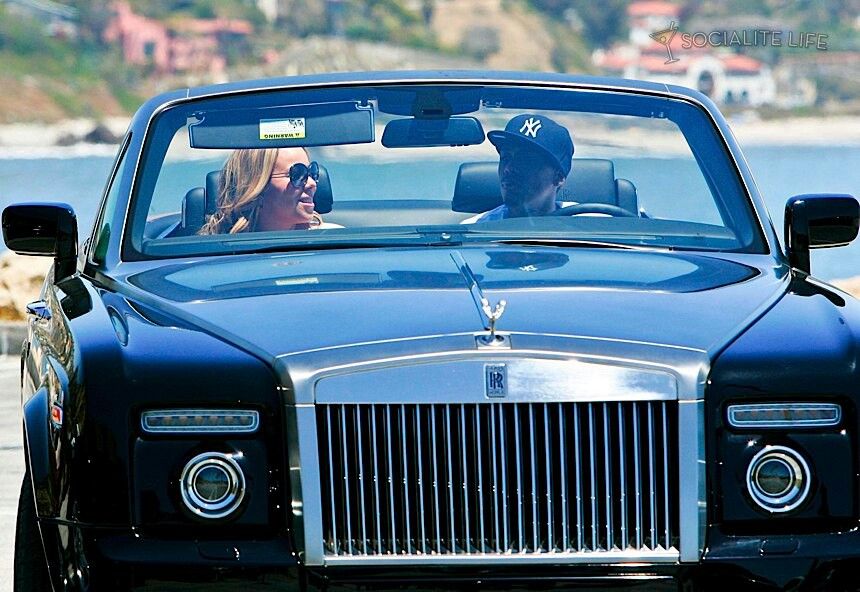 Cost/Price/Value – $400,000
Who Gave It? – Nick Cannon
To Whom/Receiver – Mariah Carey
Purpose – Christmas gift
Multi-talented American comedian, rapper, actor, and television presenter, Nick Cannon in 2011 gave an expensive Christmas gift to his then-wife; American singer-songwriter, record producer, and actress Mariah Carey. The car gift is not the only gift item the couple shared though, but this particular one came with a customized plate number showing "mommyMC." The elated Cariah announced the expensive gift to her fans on Twitter by making a post that read "Still getting over my Christmas gift from @NickCannon. License plate:mommyMC."
17. Beyoncé's Luxury Bags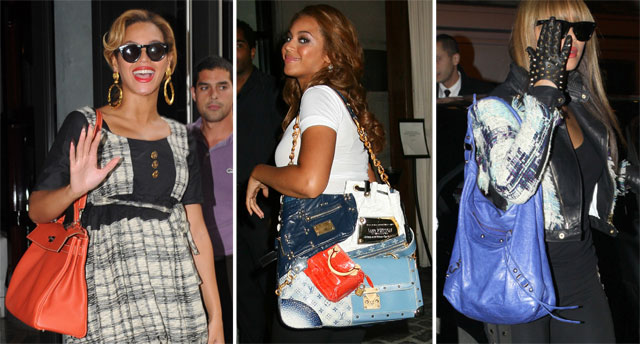 Cost/Price/Value – $350, 000
Who Gave It? – Jay-Z
To Whom/Receiver – Beyoncé
Purpose – Love
Beyoncé and Jay-Z are a couple like no other, the duo is known for having a penchant for gifting each other gifts. Not just ordinary gifts, but crazily expensive gifts. Another such gift is a collection of luxury bags totaling about $350, 000 which Jay-Z bought for Beyoncé in 2011.
18. Sienna Miller's Diamond and Sapphire Ring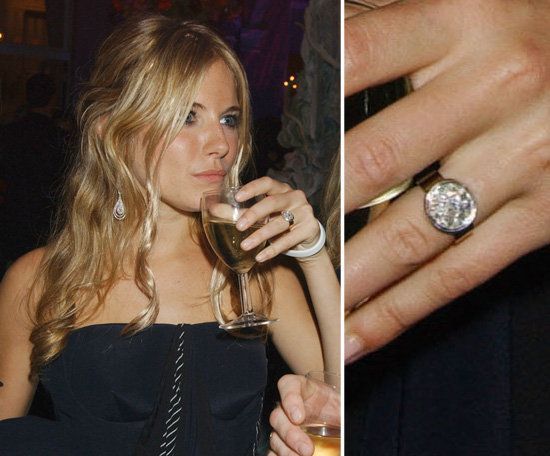 Cost/Price/Value – $200,000
Who Gave It? – Jude Law
To Whom/Receiver – Sienna Miller
Purpose – Engagement gift
On Christmas day in 2014, Jude Law proposed to Sienna Miller with a ring hidden in a baby grand piano. But, it wasn't just an ordinary ring; it was a diamond and sapphire ring that cost him about $200,000. However, their marriage came crumbling after Sienna discovered that Jude cheated on her with their nanny.
19. Jennifer Aniston's Channel Bicycle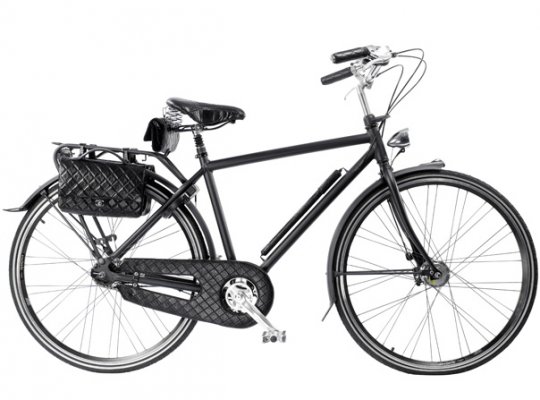 Cost/Price/Value – $12, 000
Who Gave It? – Courteney Cox
To Whom/Receiver – Jennifer Aniston
Purpose – Birthday gift
There are only 50 limited editions of Channel's bicycle in existence, in 2008, Jennifer Aniston was gifted one of them. Her Friend co-star Courteney Cox purchased the highly-priced gift as a birthday present for her friend who had already expressed her interest to go into cycling.
20. 19th Floor of the Burj Khalifa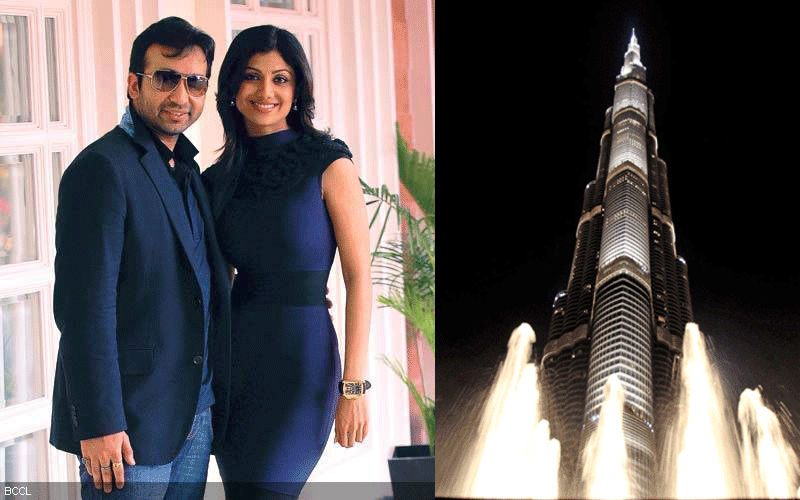 Who Gave It? – Raj Kundra
To Whom/Receiver – Shilpa Shetty
Purpose – Wedding anniversary gift
Though the exact cost of this gift is not known, but considering what is already known about the Burj Khalifa, there's no question that it came at a great cost. British businessman Raj Kundra gave his wife Shilpa Shetty, a Bollywood actress an apartment on the 19th floor of the famous building. The gift was to mark their first wedding anniversary. An apartment in the building costs no less than $1,400 per sqft, which is actually the cheapest.
In summary, the 20 most expensive gifts ever given are
American War of Independence – $20 billion
Cubist masterpieces – $1.1 billion
The Taj Mahal – $827 million
The Jewel In The Crown, Koh-i-Noor – $485 million
Tian Yacht – $84 million
Nita Ambani's Jet – $60 million
RA 1 members Luxury Cars – $30 million
Katie Holmes' Gulfstream Jet – $20 million
Alberto Giacometti's Femme de Venise – $14 million
Elizabeth Taylor's Diamond – $6.6 million
Golden Bath – $2 million
Jay-Z's Bugatti Grand Sport – $2 million
King Abdullah's Gift to President Obama – $1.3 million
Kim Kardashian and Kanye West 2021 Mercedes-Maybach GLS 600 – $1 million
Oprah's 10 Days Mediterranean cruise – $705, 000
Mariah Carey's Rolls Royce Phantom – $400,000
Beyoncé's Luxury Bags – $350, 000
Sienna Miller's Diamond and sapphire ring – $200,000
Jennifer Aniston's Channel Bicycle – $12, 000
19th Floor of the Burj Khalifa