Oftentimes people assert that the question "What do women want?" has no answer, however, what women want are Gifts. Gifts are one of the quickest ways to win the heart of a woman, it could be a cash gift, a flower gift, a birthday gift, random gifts, special occasion gifts, all kinds of gifts. But, there is a particular gift that women do not joke with, and that is a unique birthday gift.
Birthday gifts are one of the most wanted or most coveted gift types by women. Everyone loves birthday gifts but women are very particular about birthday gifts, and not just any kind of birthday gift. A woman is also very sentimental about the kind of birthday gifts she receives and although you may not have the full idea of the kind of gift the woman in your life (Wife, Mom, Daughter, Sister, lover, Niece) may prefer; especially when the birthday gift is meant to be a surprise.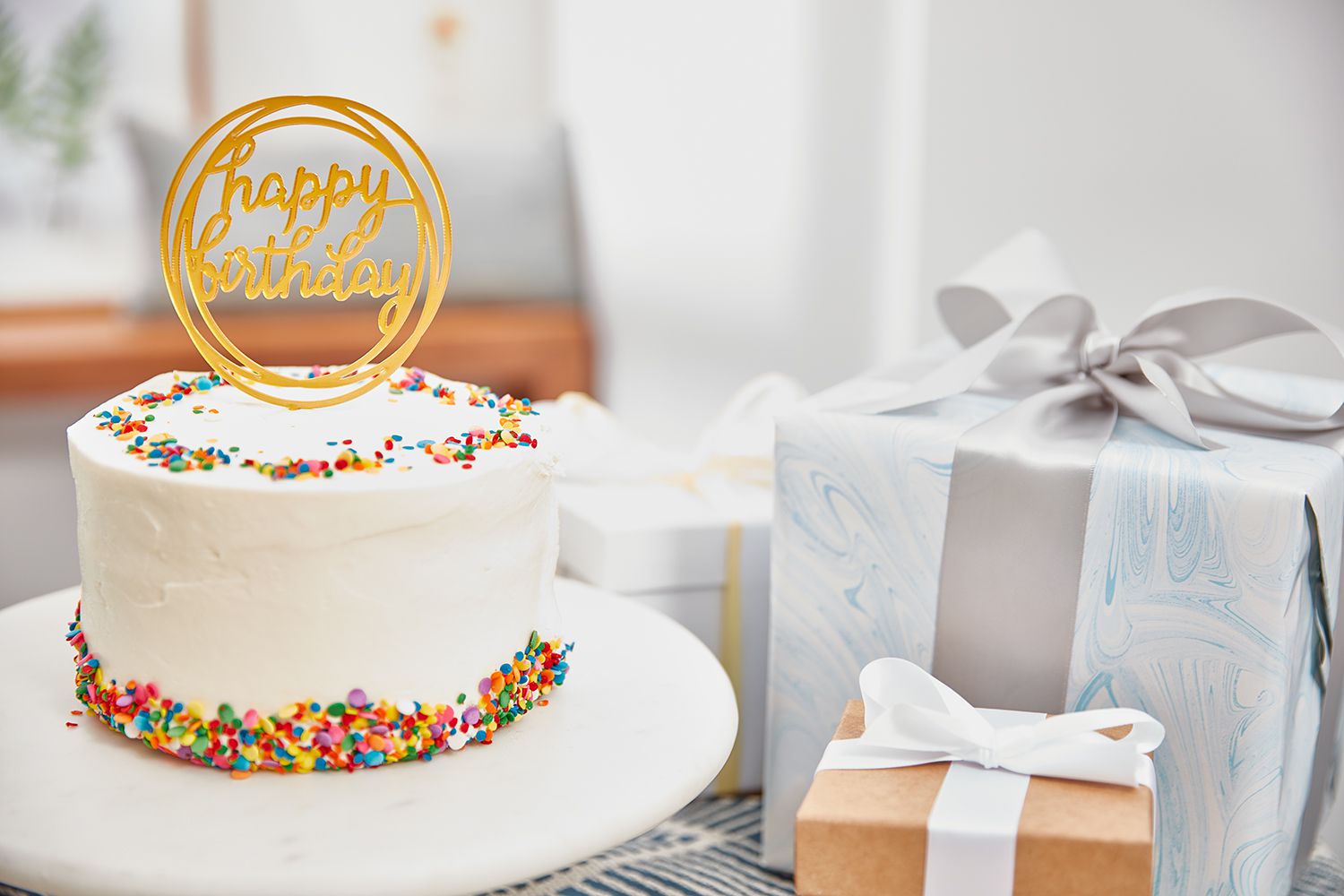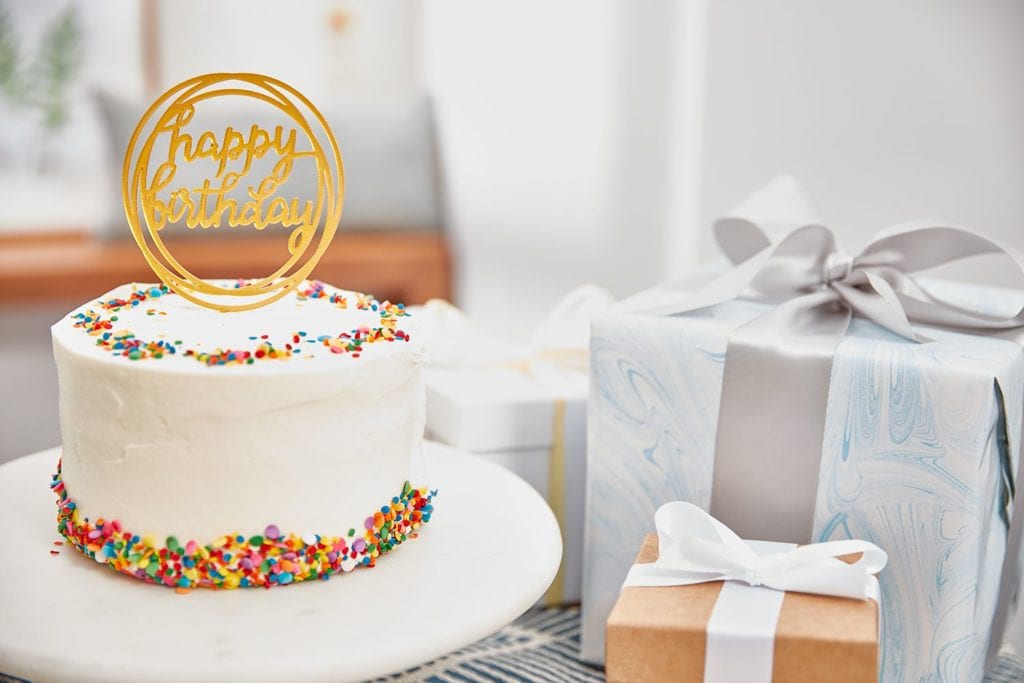 But not to worry, we are curating 30 Unique Birthday Gift Ideas for you to have a wide variety of gift set ideas; so you can make that birthday a memorable one for her, with a birthday gift. We have also taken the time to first guide you through the type of gifts we think she may not want on her birthday. Buying gifts for women can be very tricky, so it will be a good head-start to know the kind of gifts to avoid first of all especially for birthdays.
Things You Should Not Buy as Birthday Gifts
Yes, there are things you should avoid getting her as a birthday gift, and here are some examples.
Kitchen Utensil: Except she has been talking about getting a piece of particular cooking equipment and kitchen utensil; do not buy her a utensil as a birthday gift, it will make her feel like a kitchen maid.
A photo of yourself: Do not give her a framed photo or even any photo of yourself to her on her birthday as a birthday gift; it screams selfishness and narcissistic tendencies.
Tickets to a sports event: Except she asks for it, we don't think any woman will appreciate a ticket to a sporting event as a birthday gift.
Gym Membership: This is a gift you should avoid. You will be making the recipient feel uncomfortable and body conscious and fat. And no woman wants to be made to feel fat.
Shapewear: Unless you intend to body shame her and make her feel less attractive about her body, then do not buy her shapewear.
Cleaning supplies and equipment: This is going to send wrong signals. Do not buy.
A Weapon: Never try this. Never buy her a Gun or any kind of weapon even if she is a cop or a soldier.
Medications: Well, unless you are helping her get a supply of her prescribed medication; do not buy her any meds as a birthday gift. Even at that, avoid buying medication as a birthday gift.
A Magazine: This has got to be one of the laziest birthday gifts. Do not buy.
Pornographic material/Sex Toys: Absolute no! You will be sending out the wrong signals.
Unique Birthday Gift Baskets and Ideas For Her
Now that you have an idea of the types of things not to buy, here are some great ideas for birthday gifts that we are positive she will love.
Gourmet Snacks Gift Basket
Gourmet gift baskets are an ideal birthday gift basket set. This basket contains beef jerky, milk chocolates, and many more. You can get them customized with notes as well as choose from a fine range of delicious indulgences curated to tickle her taste buds especially if she has got a sweet tooth.
Spa Gift Basket
Spoil her with a spa basket. This will make her look forward to shower times. Women love relaxation and a range of beauty products to savor. This basket contains bath bombs, perfumed spray, hand wash, a cure reusable basket, and many more nice things.
Buy From Amazon
Premium Suprise Gift Basket
This surprise basket contains scented candles, pretty cupcake socks, a charm bracelet, cute tumblers, a jewelry dish, and of course space for a beautiful birthday card and note.
Buy From Amazon
Wine Gift Basket 
If she is a classy wine lover, a basket of wine and chocolate set is sure to make her smile. Wine basket gift sets usually contain; Wine Glass or wine glasses, Snacks, Wine Stopper, Novelty Socks, and Mood Wax Melts, and Of course a bottle of good wine. This is a perfect Gift For Wine Lovers.
Buy From Amazon
Lotion and Beauty Gift Sets For Women
Another gift idea for her on her birthday is a lotion set or a beauty set. But you need to have found a way to make sure you know her preferred brands and skin types. Women are very particular about the kind of Beauty products they use, so make sure you get one that suits them.
Love and Beauty Gift Set
This beauty and lotion set is eco-friendly and suitable for Dry skin types. Shampoo, Conditioner, Body Wash, and Lotion which the brand attest to Silicone Free, Paraben Free, and Vegan.
Buy From Amazon
Haircare Set
This is a great gift set for your lover, wife, mum, daughter, niece, or female friend. Hair products are a big deal for women. This particular set contains Curl Enhancing Smoothie, Shampoo, and Conditioner. A great combination for a natural hair enthusiast.
Buy From Amazon
Body Care Gift Set
This body care set of six beauty items include a Cuticle Cream, Hand Salve, Lip Balm, Res-Q Ointment, Hand Repair Cream, and Foot Cream. This is an ideal pamper set for the women in your life.
Buy From Amazon
Crystal Face Set
This gift set is going to create a lasting impression. Real crystals for her facial care? Awesome! This beautiful unique face care set includes Jade Roller for Face – Face Roller: 100% Natural Rose Quartz – Face Massager, Facial Roller for Skin Care, Eyes, Neck and according to the brand is an Authentic, Durable, Noiseless Design.
Buy From Amazon
Hand Cream Gift Set 
A gift of hand care lotion set is thoughtful. Women care a lot about how their hands and nails look. According to the manufacturer of this brand of hand cream; "These elegantly chic hand cream gift sets were created to pamper the most cherished people in your life. La Chatelaine's meticulously designed embossed tins flaunt vibrant, flirtatious florals complementing the trio of 20% organic Shea Butter hand creams inside. The tins are so beautiful, they will be kept long after the hand creams have been enjoyed."
Buy From Amazon
Makeup gift set
A complete makeup kit gift set is sure to brighten her face in joy and appreciation. This set is also suitable for a teenager who is a make-up enthusiast, and a great gift for ladies who love to give themselves a "face beat."  According to the manufacturer; This is the greatest starter makeup kit for beginners…All-in-one makeup gift set includes everything you need to create the most fantastic makeup. This cosmetic set is great for theater performers, dancers, college students, etc…  This makeup kit is the perfect all-in-one makeup set for traveling or everyday use for all makeup enthusiasts, for ensuring you have a few last-minute essentials with you on holiday, or even as just a quick top-up for your makeup collection."
This will surely make a great birthday gift.
Buy From Amazon
Essential Skincare Set
A set of essential skincare products is a sweet gift idea. This particular set contains; white Aging essence, eye cream, and face moisturizer. Ideal for women.
Buy From Amazon
Perfume Gift Set
A perfume set gift is also a beautiful birthday gift. This will give her an array of perfumes choices and will sure last her a while.
Buy From Amazon
Relaxation Gift Baskets For Women
For working women and women who take their self-care seriously, a relaxation gift basket is an ideal gift. Here are some relaxation birthday gift ideas.
Bathrobe Set
A beautiful bathrobe set is a nice relaxation Unique Birthday gift for women. This set includes a Flannel and Soft Bath Robe, Bath and Body Gift Set, Home Spa Gift Set that Includes a Bathrobe and Slippers, Bath Bombs, Body Lotion.
Buy From Amazon
Aromatherapy Candles

Scented candles are therapeutic. They are also a unique birthday gift idea. A box or boxes of scented candles will light up her face especially if she is a yoga or meditation enthusiast. They are also great for mental health.
Buy From Amazon
Shower Steamer Set
Shower steamers are a great relaxation Care set. This brand set includes; Handcrafted Essential Oil Fizzies for Relaxation and Sinus Relief and Lavender, Jasmine, and Eucalyptus essence. This is a relaxing gift for the woman in your life.
Buy From Amazon
Incense Gift Set
Incense is very relaxing. These fragrances are a great tool for relaxation. Including a set of varying incense packs as a stand-alone gift or as part of a gift basket is a great idea. Consider pairing a set of scented candles and a set of incense, it will blow her mind.
Buy From Amazon
Foot Spa Gift Set
Feet do a lot of work daily, and so they need pampering. This relaxing foot spa gift set is a thoughtful but unique birthday gift set idea. This set includes; Chamomile bliss foot soak, Cherry blossom foot cream, Lavender foot wash, Nail clipper set, Pumice stone, Tea tree essential oil, Towel, and inclusive of a premium gift box.
Buy From Amazon
Massage and Spa Gift Set
What can be more relaxing than a massage and spa gift set, to create an all-over body relaxation and at-home spa experience? This set includes; Cooling shower gel, Lush bubble bath, Wooden massage comb, Reflexology wood stick, Scrubbing Loofah, Scented Candle, Fragrant Potpourri. Indulge her with This wonderful rejuvenating, relaxing, and calming unique birthday gift set.
Buy From Amazon
Luxury Bath Gift Sets For Her
Bath times are special intimate moments for women. Make it a more special and memorable time for her with some of these luxury bath set ideas.
Luxury tote bag gift set 
What better way to spell out a luxury bath gift set than a tote bag filled with varying fragrant bath ornaments. Indulge her with a gift set that includes; Shower Gel, Bubble Bath, 6 Soap Petals, Hand Cream, Body Lotion, 2 Jelly Bath Bombs, Body Butter, Bath Salt, Essential Oil, Shampoo Bar, Pouf Sponge, Shower Cap, Body Brush, Handmade Reusable Tote Bag.
Buy From Amazon
Luxury Bath Towels
What is bath time without luxury towels? Towels are a great part of hygiene. Choose her favorite color and gift her with a set of; Two matching Bath towels, Two hand towels, and four washcloths.
Buy From Amazon
Bathtub Caddy Tray
A birthday set with a tinge of romance. This caddy tray set is a very unique birthday gift. For a woman who loves to spend her time in her bathtub, this caddy tray is a great idea. This tray possesses a Waterproof Book or a Tablet Holder, Wine Glass Slots, and Two Removable Trays for Bath and Spa Accessories.
Buy From Amazon
Bathtub Pillow Set
For an actual luxury bath experience, a bath pillow for the bathtub is an ideal gift. You can pair this 4D Air Mesh Technology and 6 Suction Cups, Tub Pillow with Neck, Head, Shoulder, and Back Support that Fits All Bathtubs with the luxury caddy tray above.
Buy From Amazon
Unique Birthday Gift Items
Apart from decorated gift sets, you can also buy unique birthday gift items that are heartfelt for her. Here are some ideas;
Wrist Jewelry
A wristwatch and a bracelet or a set of wrist jewelry is a great birthday gift idea.
Buy From Amazon
Nightwear/Pyjamas Set
A set of sleepwear is a thoughtful birthday gift. She will appreciate them. Wrap them up in a pretty gift box/paper bag and you are good to present.
Buy From Amazon
Teddy Bear

Teddy bears are a go-to birthday gift. A lot of women love teddy bears and if she is a teddy lover, one of those cuddly bears will make a sweet birthday gift.
Buy From Amazon
Comfy House Slippers 
A pair of comfy house shoes/slippers are also great ideas for a birthday gift. Women love cozy comfort and they will surely enjoy soft comfy footwear for their indoor movements.
Buy From Amazon
Customized throw pillows 
A customized birthday throw couch pillow is a nice birthday gift too. For your mum, sister, wife, or any woman in your life. They are lovely; you also get to customize your personalized birthday message on them.
Buy From Amazon
Lighted Make Up Mirror
This is a very unique birthday gift. A handy lighted make-up mirror is going to be a pleasant surprise for a birthday gift. She will appreciate this.
Buy From Amazon
Tote Bag
Tote Bags never go out of fashion. And because women can carry several things in their bags at the same time, a Tote bag will always come in handy. A nicely packaged tote bag in a gift box is a great birthday gift.
Buy From Amazon
A Quick Guide To Getting a Birthday Gift For a Woman Who Has Everything
Sometimes you may ponder on what to get as a gift for a woman who has everything. She doesn't seem to need anything in particular, and it is making you confused. But do not worry, this is where creativity comes in, you have to be creative to be able to get a suitable gift for a woman who seems to have everything.
The key thing about getting a gift for a woman who has everything is an act or acts of service. Figure out which one you can afford and pay for it to be done. But, there are also unique gift items that a woman who has everything will appreciate.
A Decorative Projector
We found this amazing gift idea for you. She will appreciate it, our best bet is; she doesn't already have a galaxy room projector. Imagine a projector that instantly transforms your bedroom into the galaxy; Which according to its description is a; Star Projector with Bluetooth Speaker & Voice Control for Game Room/Home Decor, Night Light Starry Projector with Remote Control and Timer Lamps…romantic and decorative, with simply Remote Control, projects moon, starlight and ocean wave around the room, transforming it into a relaxing, sky-like environment at night.
Buy From Amazon
Here also is a simple guide on how to figure out a gift or an act of service for her even when she seems to have everything.
Pay for a service she uses regularly
It could be a Spa session, a massage session, or a routine salon beauty treatment. Take note of a service she patronizes regularly and let her know you have booked an appointment for her. She will love it.
A shopping voucher for her favorite grocery store
A woman who has everything still shops for groceries. A Shopping voucher for her to shop at her favorite grocery store.
A picnic or a dinner Night
Arrange for a nice picnic or a lovely dinner date at one of her favorite places.
Have a birthday lunch basket delivered to her 
Especially if she is usually busy at work, a nice lunch package with all her favorite victuals will be very much appreciated.
Tickets to her favorite event
A play, an art exhibition or a concert. Depending on which of them is her favorite.
A personalized birthday shout out 
It could be by her favorite radio station, her favorite tv channel, or her favorite music or movie star, if you can afford it, have either or all of them give her a birthday shout-out.
Well, you may just have to ask her what she will like as a birthday present. You may be able to get an idea of your next step.
A solo performance by her favorite act
If you can pull this off, it will create a very lasting impression. Having her favorite act do a solo performance for her will thrill her.
Is there anything she has been talking about fixing? Hire a handyman to check it out and get it fixed.
Book a maintenance check for her car. Have her mechanic do routine maintenance on her car.
Customized Home/Office Décor
A fancy customized décor of her name or favorite words or favorite quotes as a home or office décor is a great birthday gift idea for a woman who has everything.
A Quick Guide on What to Get a Woman Who Doesn't Like Gifts 
We stated earlier that women want gifts, but for every case, there's an exception and there are some women who don't care about receiving gifts; whether it's their birthday or not, they do not want a gift.
In a case where the woman in your life is not keen on receiving gifts, you can look within and give her intention-based gifts because giving is not all about buying expensive items or making a show of them.
So it is her birthday and you want to do something special for her yet acknowledging her "no gift" resolve? Here are some tips on the best ideas.
Commemorate a special event or memory in her life.
Everyone has a special moment in their life they hold dear. Find a way to make her savor those moments with the use of a digital photo frame.
Have her friends and family members send her photos of their favorite moments with her, as well as photos from her favorite memories, and set it up for her to watch on her birthday. A useful review of this product reads thus; "I ordered this product as a gift for my mom. She had seen it at her friend's house and has been dying to get it. I have to say, Skylight did not disappoint! She LOVES IT! It was super easy to set up and send photos to. My mom placed it in her living room and I send her photos of the kids all the time!! The photos immediately pop up on her frame and she's able to let me know that she likes the photos by tapping the heart. Thank you Skylight for allowing my mom to easily see photos of her grandkids!!"
2. Notes of Appreciation
There could be some personal reasons for not wanting gifts, but words of affirmation and appreciation are a good idea to make them feel good. Have a couple of her friends and family create handwritten notes of what they like about her and then staple them on aboard. You can have it delivered as a surprise to her. It is a great idea.
3. Help strike something Off her bucket list
If there is a place she has been longing to visit or a particular activity that has been on her bucket list, help her achieve it as a "birthday gift"
4. Donate to a cause she is passionate about 
Find out a charity cause she is passionate about and donate to them.
Remind her how important she is to you and other awesome things about her. You can get her a set of mantra bracelets with the messages you want to convey. This is an ideal present for a woman who doesn't like gifts.
Buy From Amazon