An average reader who lacks significant knowledge of Dan Brown's books will describe the theme of his writings as one that mainly encompasses conspiracy theories. While this might be somewhat true, the American author's work, which has been translated to numerous languages and a few adapted into blockbuster films, also features cryptography, art, Christianity, and history as they largely explore the most fundamental issues of human existence.
An Amherst College graduate, Brown dabbled with a musical career before deciding to teach English. He later embraced what can be described as his true calling a few years later after reading Sidney Sheldon's thriller novel, The Doomsday Conspiracy, deciding to quit his teaching job to become a full-time writer. This move has since paid off as the writer has produced some of the most popular and controversial mystery thriller novels ever written. Here is a ranking of Dan Brown's books and novels from best to worst.
List of Dan Brown Books and Novels Rated From Best to Worst
1. The Da Vinci Code (2003)
Ratings
Audible – 4.4
Abebooks – 3.9
Goodreads – 3.0
Audiobooks.com – 4.1
Common Sense Media – 4 (parents) and 5 (kids)
Undoubtedly the best book to reference as Dan Brown's best work, The Da Vinci Code, is a mystery thriller novel released three years after the first installment of the Robert Langdon book series.
The plot follows the activities of Langdon and cryptologist Sophie Neveu, who, after a murder in the Louvre Museum in Paris, find themselves involved in a battle between the Priory of Sion and Opus Dei over the possibility of biblical figure Mary Magdalene having been a companion to Jesus Christ. The book explores an alternative religious history of people who are actual descendants of the bloodline of Jesus Christ and Mary Magdalene.
While many Christian denominations extensively denounced it, The Da Vinci Code was extremely popular and was a worldwide bestseller. As of 2009, it had sold over 80 million copies and has been translated into 44 languages.
2. Angels & Demons (2000)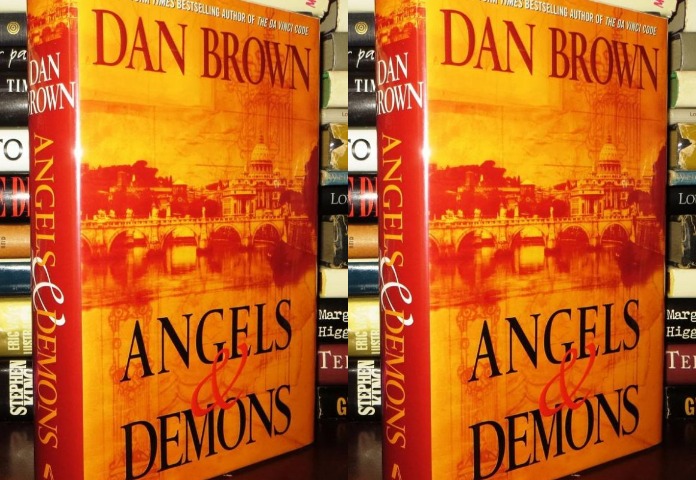 Ratings
Audible – 4.4
Goodreads – 3.9
Audiobooks.com – 4.4
Common Sense Media – 3 (parents) and 4 (kids)
The first book in the Robert Langdon book series, Angels & Demons, explores secret societies' conspiracies and the Catholic church. Dan Brown introduced the character of Robert Langdon, a Harvard symbologist and expert on the ancient anti-religious sect Illuminati, in the book as he goes on to recur as the protagonist of the rest of the books in the series.
The plot of Angels & Demons follows Langdon after CERN director Maximilian Kohler hires him to authenticate an ambigram of the word "Illuminati" that was branded on his murdered employee, physicist Leonardo Vetra. It is later found out that a canister containing antimatter, a substance with destructive potential comparable to a nuclear weapon, was stolen from the physicist and was to be used to destroy Vatican City, which Langdon and Vetra's adopted daughter Vittoria must try and stop.
Published first by Pocket Books and then by Corgi Books, Angels & Demons was a bestseller, and it was later adapted into a film that starred Tom Hanks in 2009.
3. Deception Point (2001)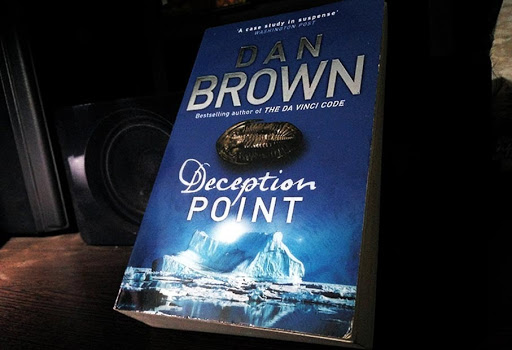 Ratings
Audible – 4.2
Abebooks – 3.7
Goodreads – 3.7
Audiobooks.com – 3.9
Common Sense Media – 4 (parents) and 5 (kids)
Deception Point is the first novel outside the Robert Langdon series to rank on Dan Brown's books. It gains a high entry because Brown was able to show his outstanding writing ability on a subject or area that appears to be outside his comfort zone. Critics further hailed his inclusion of sophisticated scientific and military details that make that story more fulfilling and prove that the writer did his research.
The story follows White House intelligence analyst Rachel Sexton and her role in confirming proof by NASA of extraterrestrial life. She finds herself in a conflicted position because NASA's discovery comes at a time close to the United States presidential election where her estranged father, Senator Sedgwick Sexton, is running against her employer and incumbent U.S President Zachary Henry. Her confirmation of NASA's findings will make the president's campaign and destroy her already broken down relationship with her father.
4. Origin (2017)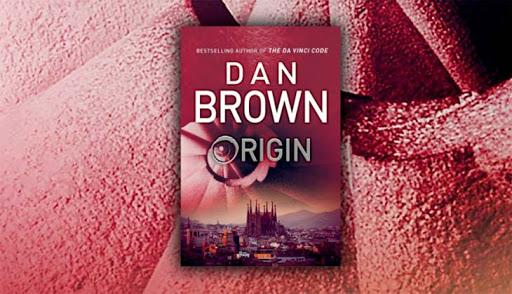 Ratings
Audible – 4.4
Abebooks – 3.8
Goodreads – 3.9
Audiobooks.com – 4.1
Common Sense Media – 4 (parents) and 5 (kids)
One of the more recent books by Dan Brown, his latest effort is an addition to the Langdon series, serving as its fifth installment. The book was top-rated as it spent some time on the number one spot of The New York Times bestseller list. However, many critics have panned it for Brown's supposed poor writing ability.
Predominantly set in Spain, the story follows Langdon, who is invited to the Guggenheim Museum in Bilbao to attend an event held by Edmond Kirsch, a famous billionaire futurist who also happens to be his former student. Kirch plans to unveil a discovery that he says will change the face of science, change the way people view religion and provide the answers to two of life's most important questions: "Where did we come from?" and "Where are we going?". However, before he can present his findings, the event is thrown into chaos as Kirch is shot and killed. This leaves Langdon with no choice but to uncover and release Kirch's secret before it's lost forever.
5. The Lost Symbol (2009)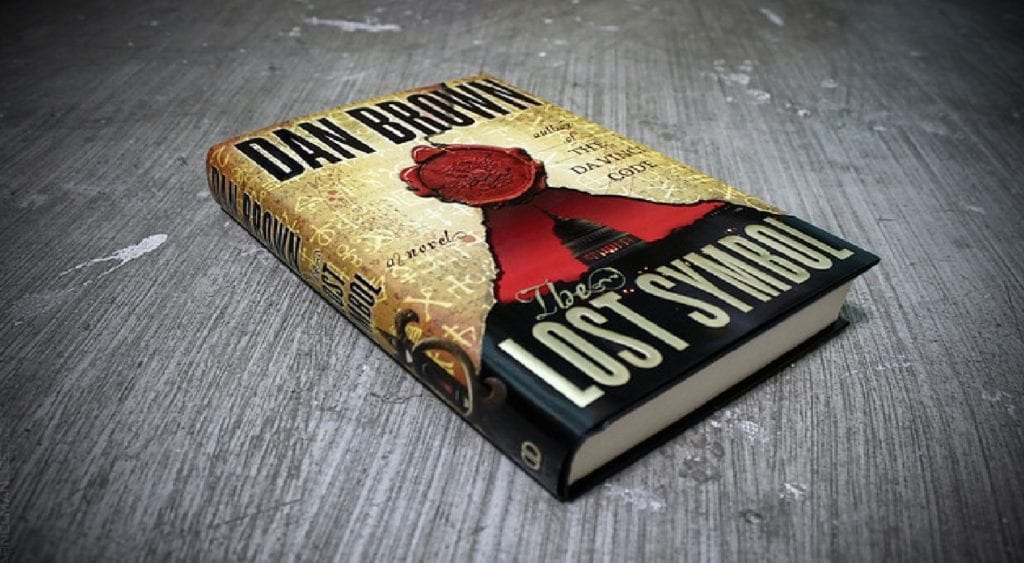 Ratings
Audible – 4.1
Goodreads – 3.7
Common Sense Media – 4 (parents) and 5 (kids)
The Lost Symbol is the third installment of the Robert Langdon book series. Following The Da Vinci Code's events, the story starts as the Harvard professor is unexpectedly invited to deliver a lecture in the US Capitol Building in Washington DC. Invited by his mentor Freemason Peter Solomon, Langdon arrives in DC to discover that Solomon has been kidnapped. He is left with no option but to join Solomon's sister, Katherine, in following a trail of clues that will help discover him. The clues, however, lead the pair deep into the secrets of the Masons, whose member was responsible for the kidnapping.
Brown released the book after taking a six-year hiatus from writing. This definitely contributed to the sales as it became the fastest-selling adult novel in history, pushing one million in hardcover and e-book versions on its first day of release.
Read Also: 5 Jon Krakauer Books That Everyone Should Read
6. Inferno (2013)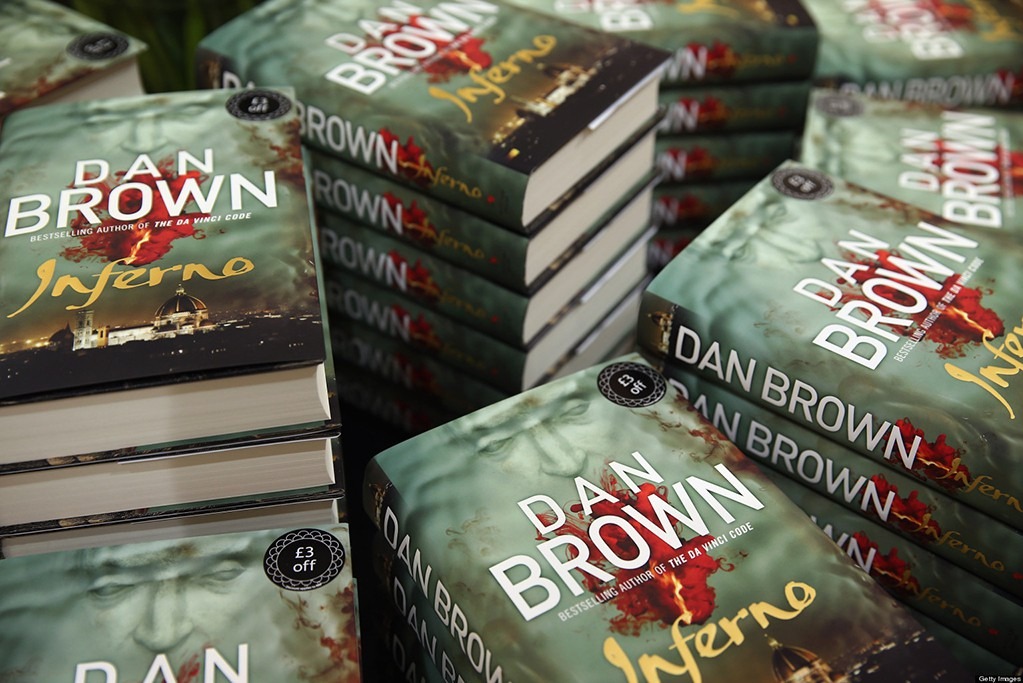 Ratings
Audible – 4.3
Goodreads – 3.9
Audiobooks.com – 4.4
Common Sense Media – 2 (parents) and 3 (kids)
Even the most staunch fan of Dan Brown's books will admit that Inferno is among his worst efforts. The fourth book in the Robert Landon series begins when the professor wakes up in an Italian hospital with no memory of the past 36 hours and an unknown object with a biohazard sign hidden in his belongings. He is then forced to run for his life with the aid of one of the doctors tending to him, Dr Sienna Brooks after an assassin is sent to kill him.
7. Digital Fortress (1998)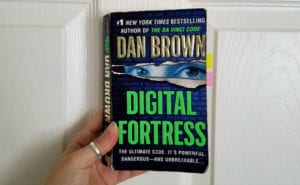 Ratings
Audible – 4.2
Goodreads – 3.7
Audiobooks.com – 3.5
Common Sense Media – 4 (parents) and 5 (kids)
Having transitioned from careers outside of writing to become a novelist, it clearly took Dan Brown a while to get into the groove. This is evident because his first writing has gone down in history as arguably his worst effort so far, described by many as being a boring read and full of inaccuracies. It is also one of his only two books that are not part of the Langdon series.
Digital Fortress explores the theme of electronic surveillance by the government and the ethical issues surrounding the existence of such technology. The story follows NSA deputy director of operations, Commander Trevor Strathmore, and his invention and use of a top-secret super-computer that can crack any encryption code in an hour or two. Things, however, get complicated when his computer can not crack an encryption algorithm written by ex-NSA genius Ensei Tankado.
Summary of Dan Brown's Books and Novels Ranked from the Highest Rated to the Least
The Da Vinci Code (2003)
Angels & Demons (2000)
Deception Point (2001)
Origin (2017)
The Lost Symbol (2009)
Inferno (2013)
Digital Fortress (1998)