There is nothing you can tell an avid reader of Stephen King books to convince them that the author of horror, supernatural fiction, suspense, and fantasy novels is not one of the greatest writers to have come out of America. A testament to this is that the Maine native has sold more than 350 million copies of his work and has been bestowed with some of the most prestigious literary awards.
In 2003, Stephen King was honoured with a lifetime achievement award by the National Book Awards. However, members of the literary community were divided in opinion on whether he deserved such an award that compared him to the likes of Edgar Allan Poe, as one detractor went as far as calling his work "penny dreadfuls." But while it boils down to opinion on King's supposed adequacy, whose works have been countlessly adapted into TV Series, miniseries, and films, nothing can be taken away from his legacy as a literary icon.
Stephen King Books Rated From Best to Worst
1. The Shining (1977)
Goodreads: 4.2/5
Audible: 4.7/5
Abebooks: 4.2/5
Audiobooks.com: 4.6/5
While many people might find it hard to agree on which of the Stephen King books is the worst, or their rankings in a top ten list of his books, everybody agrees that The Shining is outrightly his best effort.
Influenced by the author's personal experiences, The Shining centers on the life of an aspiring writer and recovering alcoholic named Jack Torrance, who works as the off-season caretaker of a historic hotel that is inhabited by supernatural forces. His young son possesses an array of psychic abilities known as "the shining," which allows him to see the hotel's horrific past, which ends up influencing his sanity.
2. The Dark Tower Series
Goodreads: 4.6/5
Audible: 4.5/5
Abebooks: 4.3/5
Audiobooks.com: 4.3/5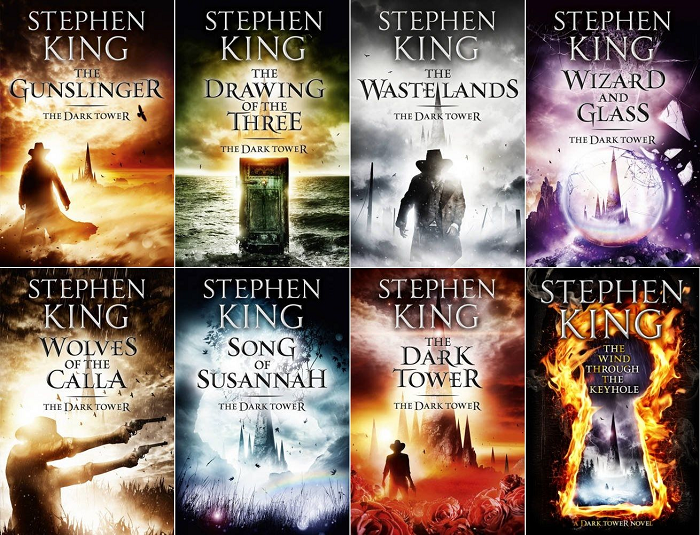 The Dark Tower is a series of eight books and one short story that tells the story of a gunslinger and his quest to reach both a metaphorical and physical tower. The first book in the series, where King can fuse themes from multiple genres, including dark fantasy, science fiction, Western fiction, and horror, is The Dark Tower: The Gunslinger, set in a futuristic old west apocalyptic sci-fi universe. Here, the last gunslinger, Roland of Gilead, embarks on a journey to catch his long-time adversary known as the man in black.
3. It (1986)
Goodreads: 4.2
Audible: 4.7/5
Abebooks: 4.2/5
Audiiobooks.com: 4.4/5
The horror novel is the first book by the author to appear on this list adapted to both a TV series and a film. Tapping into the collective childhood terrors that kids usually have of clowns, King writes about the experiences of seven children as they are terrorized by an evil entity that primarily appears in the form of the Dancing Clown Pennywise while hunting its preferred prey of young children.
4. Misery (1987)
Goodreads: 4.2/5
Audible: 4.8/5
Abebooks: 4.2/5
Audiobooks.com: 4.5/5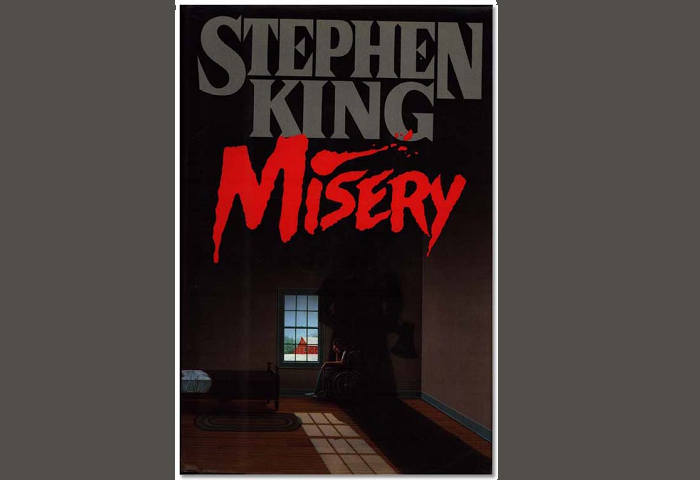 Misery tells the story of the relationship between famed writer Paul Sheldon and his highly unstable fan Annie Wilkes, who takes him into her home after being involved in a car accident in the middle of nowhere. All seems to be well for the writer until he realizes he is Annie's hostage as she forces him to write another novel from his popular series that brings the main character back to life.
5. The Green Mile (1996)
Goodreads: 4.4/5
Audible: 4.8/5
Abebooks: 4.4/5
Audiobooks.com: 4.6/5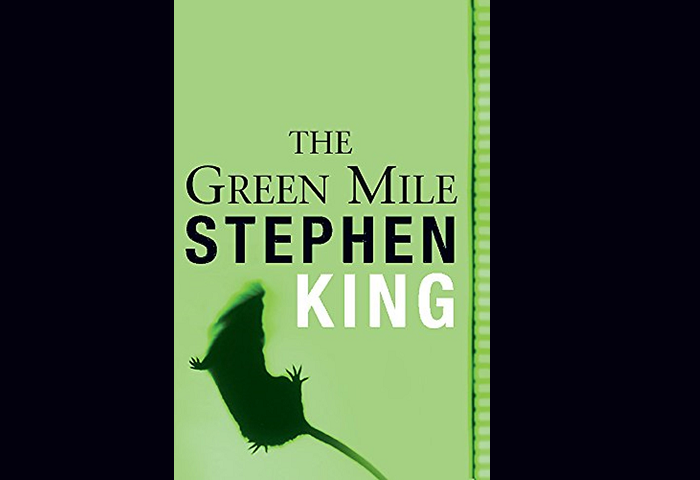 Like one would experience in any of the many Stephen King books, the writer takes readers on an intense journey in The Green Mile; this time, however, the journey is through sadism, injustice, empathy, and racial bigotry. The story follows an encounter between death row supervisor Paul Edgecombe and a mountainous but simple-minded black man named John Coffey, who displays inexplicable healing and empathetic powers after being (wrongly) convicted of murdering two white girls.
6. The Stand (1978)
Goodreads: 4.3/5
Audible: 4.7/5
Abebooks: 4.3/7
Audiobooks.com: 4.6/5
The Stand is one of the writer's earlier efforts, which he expanded from another previously written short story. The book is a post-apocalyptic horror/fantasy novel that initially appears to be a plague story but later transforms into a biblical battle between good and evil. It follows societal total breakdown after an error that led to the accidental release of an influenza strain modified for biological warfare. The superflu causes an apocalyptic pandemic as it kills off over 99% of the world's population.
7. Pet Sematary (1983)
Goodreads: 4/5
Audible: 4.8/5
Abebooks: 4/5
Audiobooks.com: 4.4/5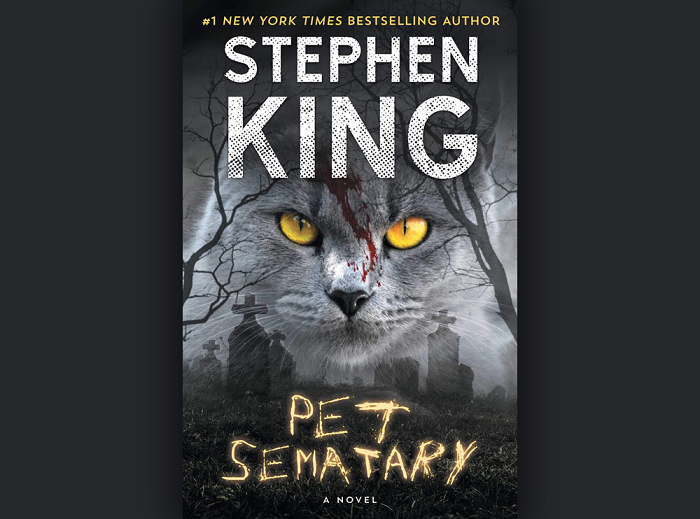 In Pet Sematary, King explores human beings' experiences when they lose a beloved pet and their wishes to bring it back to life. The horror novel, which has been twice adapted into films, is about the titular pet Sematary, which magically brings the dead back to life, however, not exactly as they once were.
8. Cell (2006)
Goodreads: 3.6/5
Audible: 4.1/5
Abebooks: 3.8/5
Audiobooks.com: 4/5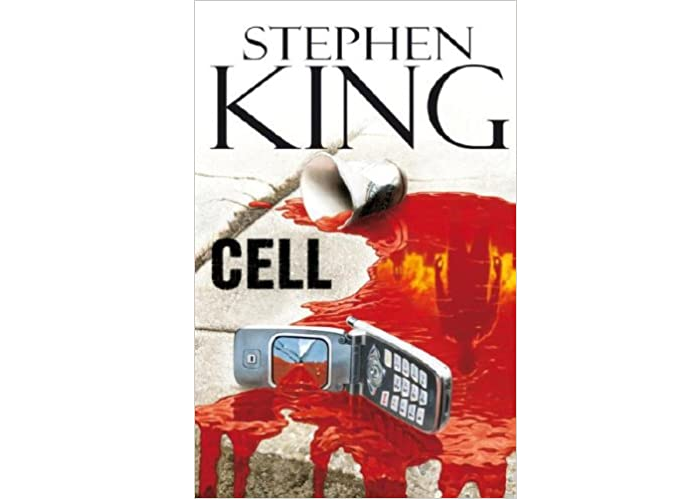 Cell is one of the not-so-good works in the list of Stephen King books as it has been described by many as a parody of his vintage work. The apocalyptic horror novel tells a story about a mysterious phone signal that turns anyone speaking on a cell phone into mindless, hungry, and very aggressive zombies. The book's main character, a New England artist, struggles to reunite with his young son.
9. Rose Madder (1995)
Goodreads: 3.7/5
Audible: 4.5
Audiobooks.com: 4.2
In his memoir, On Writing, King himself admits that he was trying too hard in Rose Madder and that the storyline was somewhat stiff as it reads as two separate stories merged uncomfortably. It is no surprise that the novel ended up being one of his least well-received efforts.
Exploring the effects of domestic violence, Rose Madder tells the story of a woman who leaves her husband after years of abuse. To make sure he never finds her, she steps into a magic painting that serves as a portal to another world.
10. The Tommyknockers (1987)
Goodreads: 3.6/5
Audible: 4.5/5
Abebooks: 3.56/5
Audiobooks.com: 4.3/5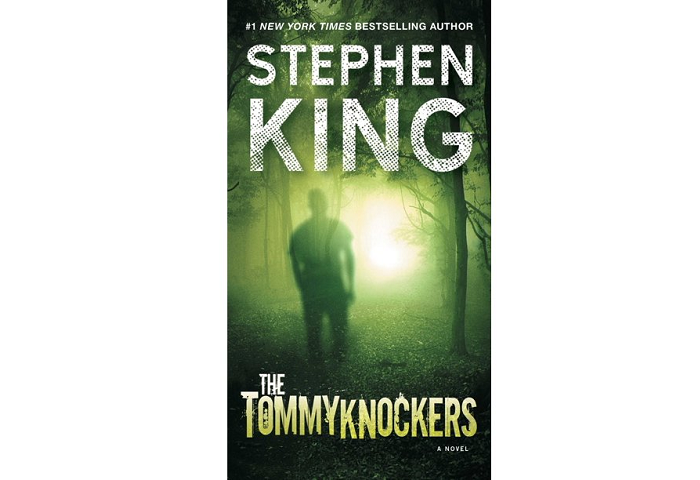 The Tommyknockers ranks as the worst of all Stephen King books as he himself views it as an awful effort. The author, who has openly admitted and discussed his struggles with alcohol and drugs, noted that he wrote the book in one of those times in which he was under the influence. The story centers around the residents of the Maine town of Haven who gradually fall under the influence of alien artefacts unearthed in the woods.
Here's the list of Stephen King's books rated from best to worst:
The Shining (1977)
The Dark Tower Series
It (1986)
Misery (1987)
The Green Mile (1996)
The Stand (1978)
Pet Sematary (1983)
Cell (2006)
Rose Madder (1995)
The Tommyknockers (1987)
Other Books By The Author
The Talisman (1984)
Firestarter (1980)
'Salem's Lot (1975)
11/22/63 (2011)
Carrie (1974)
The Dead Zone (1979)
Gerald's Game (1992)
Thinner (1984) – published under the pseudonym Richard Bachman
Insomnia (1994)
The Long Walk (1979) – published under his pseudonym
The Eyes of the Dragon (1984)
Black House (2001)
Revival (2014)
Sleeping Beauties (2017)
Christine (1983)
Needful Things (1991)
Roadwork (1981) – published under his pseudonym
Lisey's Story (2006)
The Running Man (1982) – published under his pseudonym
Elevation (2018)
Under the Dome (2009)
The Girl Who Loved Tom Gordon (1999)
From A Buick 8 (2002)
Joyland (2013)
Cujo (1981)
Blaze (2007) – published under his pseudonym
Desperation (1996)
End of Watch (2016)
Mr. Mercedes (2014)
The Dark Half (1989)
The Outsider (2018)
Rage (1977) – published under his pseudonym
The Regulators (1996) – published under his pseudonym
Dreamcatcher (2001)
Bag of Bones (1998)
Dolores Claiborne (1992)
Doctor Sleep (2013)
Finders Keepers (2015)
Duma Key (2008)
The Colorado Kid (2005)
Cycle of the Werewolf (1983)