Many of the cast members and contestants from 'Are You The One' Season 4 have become popular musicians, content creators, and social media influencers. Others, however, have regular jobs as nurses, attorneys, etc.
Are You The One is an MTV dating reality show which debuted in 2014. The show focuses on 20 single individuals who are paired up with their perfect matches by matchmakers and psychologists. The job now falls on them all to find this pre-determined match to win a jackpot.
List of Are You The One Season 4 Matches
The cast members of Are You The One Season 4 have been praised for how good they were at figuring out the perfect matches. Not only that, but they also stuck by the matches chosen for them by the algorithm rather than insisting on going with their heart.
The Perfect Matches on Are You The One Season 4 were:
Cameron and Mikayla
Prosper and Emma
Sam and Alyssa
Cam and Julia
Morgan and Tori
John and Victoria
Tyler and Camille
Asaf and Kaylen
Stephen and Nicole
Gio and Francesca
Who were Are You The One Season 4 Cast Members?
Are You The One Season 4 had a total of 20 cast members, comprising ten males and ten females. All were Americans except for Asaf Goren, who was originally from Israel.
Male Contestants on Are You The One Season 4
Tyler Norman
Asaf Goren
John Humphrey
Morgan St. Pierre
Cam Bruckman
Stephen McHugh
Prosper Muna
Cameron Kolbo
Sam Handler
Morgan St. Pierre
Are You The One Season 4 Female Contestants
Alyssa Ortiz
Victoria Wyatt
Francesca Duncan
Tori Deal
Camille Satterwhite
Nicole Brown
Emma Sweigard
Mikala Thomas
Julia Rose
Kaylen Zahara
Where is Julia from Are You The One Season 4?
Julia from Are You The One Season 4 is now an Instagram model, YouTube star, and magazine publisher. The New Orleans native, who was born on 30 December 1993, has about one million followers on Instagram, where she shares sexy and racy snaps of herself.
Julia Rose is also the publisher of the adult content magazine named Shagmag. The magazine is only open to persons above 18 and requires a paid subscription.
Rose also gained notoriety on the 27th of October 2019 after she and her pals, Lauren Summer and Kayla Lauren, flashed their breasts during a baseball game. This fetched them a lifetime ban from the MLB.
From 2020 to 2022, Julia Rose was in an on-and-off relationship with YouTuber and boxer Jake Paul. They, however, seem to have parted ways permanently in 2023.
Where is Sam from Are You The One Season 4?
Sam from Are You The One Season 4 is now a research sales associate at Arbor Research and Trading LLC, a fixed-income research brokerage firm located in Barrington, Illinois. His father, Fritz, and elder brother, Gus, also work at the same company.
Sam keeps a low profile and has not sought to utilize the fame that he gained on reality TV to become popular. He has no social media handles under his known name. This doesn't come as a surprise as he has stated that appearing on Are You The One is not one of his proudest moments and that it is only when he is old and dying that he would tell his grandkids about it.
There are no details on Sam Handler's love life. He could be dating someone. He could even be married, but this is not confirmed. Sam has a college degree from UCLA and also played college football for them. His college football career was, however, ruined by injuries.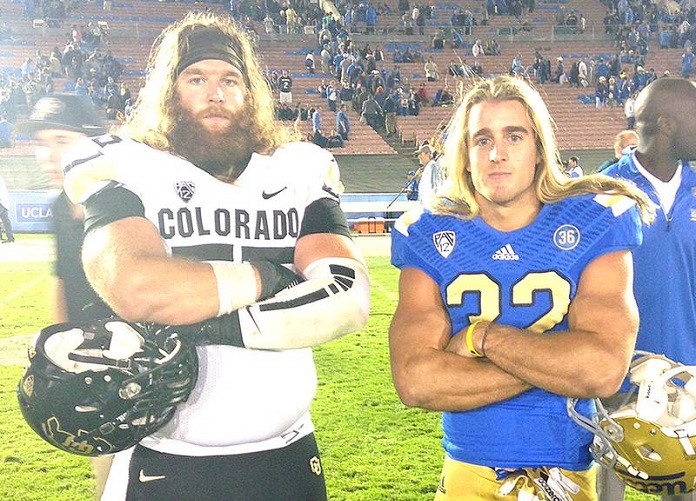 Where is Victoria from Are You The One Season 4?
Victoria from Are You The One Season 4 is now a lawyer. The Chino Hills, California native was often described as smart on the show, and she lived up to this. She obtained a bachelor's degree in theater/speech communication from Laverne University in 2015.
She then completed her juris doctor degree at the University of California Irvine from 2016 to 2019. Victoria Wyatt has variously worked as a research assistant to a law school teacher and as an associate at a law firm. She is now a deputy district attorney at the San Bernardino County district attorney's office. She has been there since December 2019.
Wyatt can be found on Instagram and has more than 50k followers. She is in a relationship with Blake Hartig, and they expect to welcome their first child together in May 2023.
Where are the Rest of Are You The One Season 4 Cast Members?
Asaf Goren is a musician and has appeared in other reality TV shows.
Giovanni Rivera is now a pugilist.
Francesca Duncan is a singer under the name Chess and uses social media to promote her music.
Kaylen Zahara is a popular Instagram and Tik Tok personality with a combined half a million online followers.
Nicole Brown loves traveling and spending time with family and shares her adventures on her Instagram account.
Camille Satterwhite is now a nurse. She lives in Florida with her husband and two kids.
Morgan St Pierre has set up his own fashion ventures, focusing on clothing and jewelry.
Tori Deal is an author, podcaster, and film producer.
Alyssa Ortiz is a producer as well as a TV personality.
Prosper Muna is a musician with three kids.
Cameron Kolbo is dating model and social media influencer – Lacey Claire Rogers.
Emma Sweigard has a cosmetic brand and is married to a man named Mitchell Miller.
Mikala Thomas is a social media influencer and is engaged to a fellow reality TV star, Joe Torgerson.
Cam Bruckman lives in Denver, Colorado, with his wife, Carolina Duarte, who is an Are You The One Season 5 contestant.
Stephen McHugh previously ran Shagmag with Julia Rose.
Tyler Norman has stayed out of the spotlight.
John Humphrey has also avoided the spotlight.
Who is Still Together From Are You The One Season 4?
None of the couples from Are You The One Season 4 is still together. Even those who supposedly had a strong connection and pursued a relationship after the show all ended up splitting.
A good example is Cameron and Mikala. The duo figured out that they were a perfect match for each other right from the first week of the show and remained together up until the end of the show. Even when Are You The One Season 4 ended, they still continued their romance.
Fans held such great hope for a happily ever after, and the couple even went on to appear in a spinoff series titled Are You The One Second Chances. All this made fans believe that they are the real deal, but they broke up in 2017 and have now moved on with other people.
For instance, Mikala Thomas is now engaged to Are You The One Season 6 contestant Joe Torgerson. They started dating sometime in early 2018 and confirmed it in August 2018. They then got engaged in February 2021, with Mikala describing Torgerson as my forever best friend.
Stephen McHugh and Julia Rose were not a perfect match but were really into each other. As such, when Are You The One Season 4 came to an end, they decided to explore the romantic connection between them.
For a while, they were successful. Their love flourished so much that they even joined hands together to set up an adult magazine known as Shagmag. Stephen and Rose later broke up, and Stephen stepped back from the magazine while Rose frogged ahead.
The likes of Prosper and Emma, as well as Sam and Alyssa, were also declared to be perfect matches on Are You The One Season 4, and they agreed to head into the honeymoon suite where they had the privacy to explore the connection between them, but their romances did not survive the show.
Some people who were deemed to be perfect matches on Are You The One Season 4 chose not to explore the romance between them. Amongst them are Cam Bruckman and Julia and Asaf Goren and Kaylen Zahara. Basically, no one from Are You The One Season 4 is still together.