Birthdays are generally a big deal in many parts of the world. It is a day the celebrant gets to receive gifts from family and friends, and possibly share a few drinks and dance to celebrate the milestone. This tradition dates back to the time of the Romans (over 2000 years ago) who were known to throw lavish parties and give gifts/presents for birthdays.
There are many reasons why people give gifts to others on their birthday. It could be to show gratitude for the role the celebrant plays in your life or just due to a certain amount of obligation that usually involves family ties or friendship. It could also be for the reciprocation of a gesture extended to you on your last birthday. Whatever the case is, it is pertinent to make the right choice when looking to buy a gift. If you do not know this person too well to tell what it is they may like or need, a key indicator to direct you on what gift you can get is the age the celebrant would be attaining.
A Guide for Choosing The Best Gift For A Guy's 40th Birthday
There is general consensus that men and women view gifts differently. This is why women choosing gifts for a man in their life may seem daunting. However, it is possible to overcome the struggle and find the perfect gift.
As already mentioned, one key thing to always have in mind when you want to get someone a gift is what age the person is turning. It would be out of place and unnecessary to get a 10-year-old a gift like a car because while they do not need to have a car at that age, there are unable to use the gift for at least six more years when they are old enough to operate a vehicle on public roads.
Other things to note to enable you to purchase the perfect gifts are:
1. Have In Mind What They Like To Buy For Themselves: If your man often buys himself sports-related merchandise or video games, it is best to look in that direction when buying them a gift.
2. Pay Attention To His Needs: In addition to paying attention to the things that he would often buy for himself, understanding your man and knowing the things that he might want/need is a good guide to choosing the best gift. Whether it is related to his career or hobby, anything that would lead to an advancement in his life will be cherished.
3. Keep An Eye On How He Spends His Time: Unfortunately, your man is not one to spend money on personal items so it is hard for you to figure out what to get him. If this is the case, another giveaway of his interests is definitely how he spends his time; the channels he watches on TV, websites he visits, go-to topics of discussion, etc. This should be a good indication of what you can get.
At the end of the day, a guy is more straightforward than a woman. Do not overthink it and go straight to the point as they are probably not going to overanalyze your gift as you would probably do for the things he gives to you. But if you are still having problems deciding what gift to get for your man or even your brother, look below for our editor-approved gifts for all types of guys.
40th Birthday Gift Ideas For Him
1. Anti Theft Travel Laptop Bag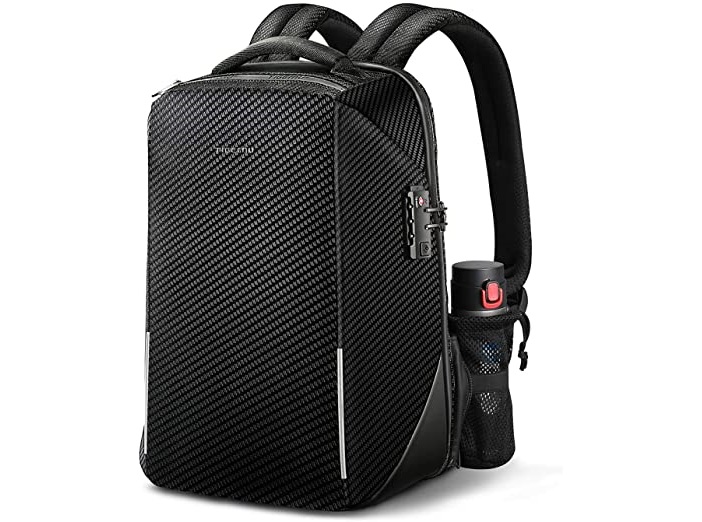 This anti-theft laptop bag provides optimal comfort and ergonomic support. It is also water-resistant and comes with an external USB port with a built-in fast charging USB 4.0 cable that allows you conveniently charge your electronic devices everywhere. It is a perfect gift for a man who is always on the go.
Buy From Amazon
2. Amazon Echo Dot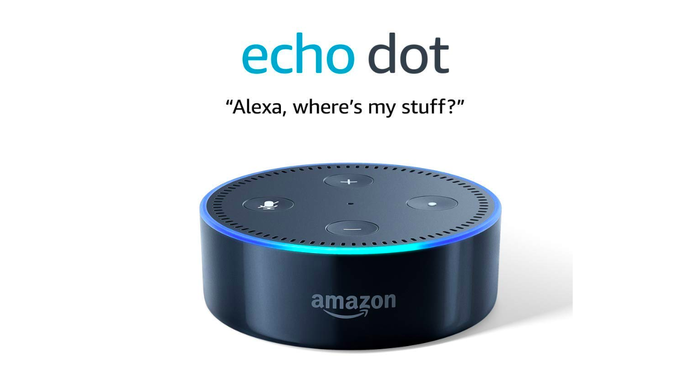 Shaped like a hockey puck, the Amazon Echo Dot is a more compact version of the Amazon Echo. Like the original version, this device is a voice-controlled smart speaker that uses an artificially intelligent personal assistant named Alexa to perform a broad range of activities that includes answering questions, playing the news, playing music, and hundreds of other tasks.
Buy From Amazon
3. Noise Cancelling Wireless Headphones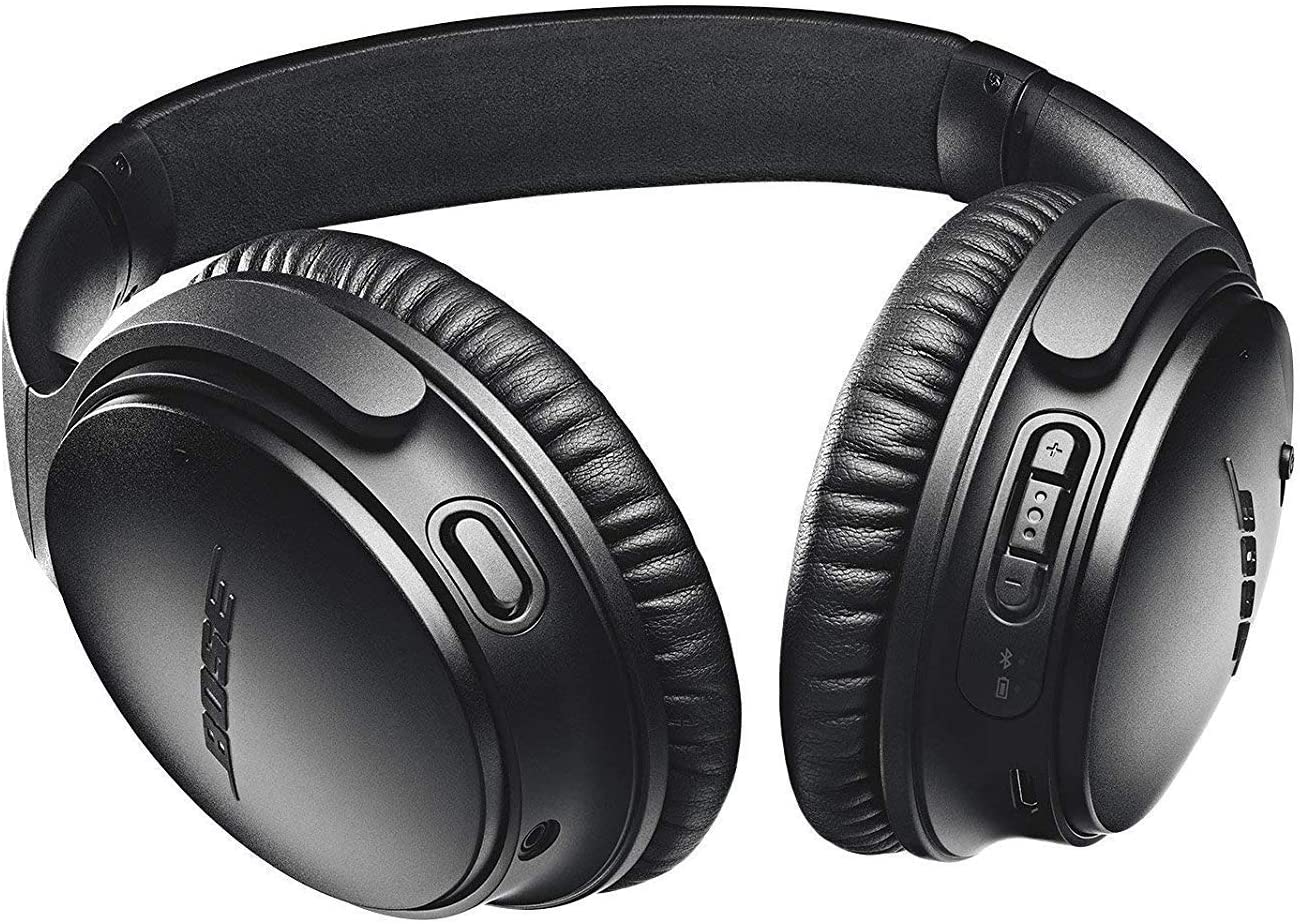 A noise-canceling headphone is a perfect gift to get a man who is an avid video gamer or loves listening to music. With it, he is able to protect his hearing and reduce environmental distractions while enjoying a better audio experience.
Buy From Walmart
4. A Gravity Weighted Blanket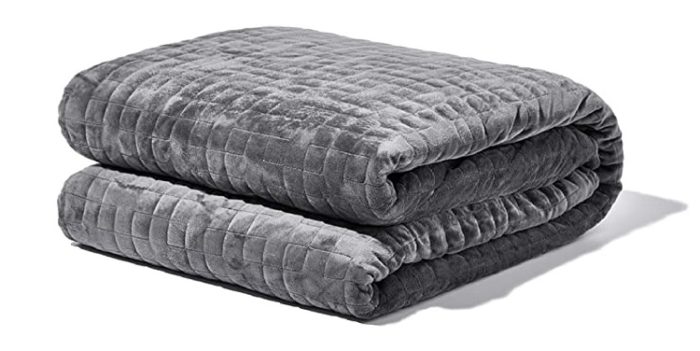 In the past, duvets and other types of blankets have made for great gifts, but things have since changed after gravity-weighted blankets came into the picture. The blankets are a must-have item for anyone looking to relax. They are therapeutic, super comfortable, and help you fall asleep faster as they utilize the power of weight to relax your nervous system.
Buy From Amazon
5. Carbon Fiber Wallet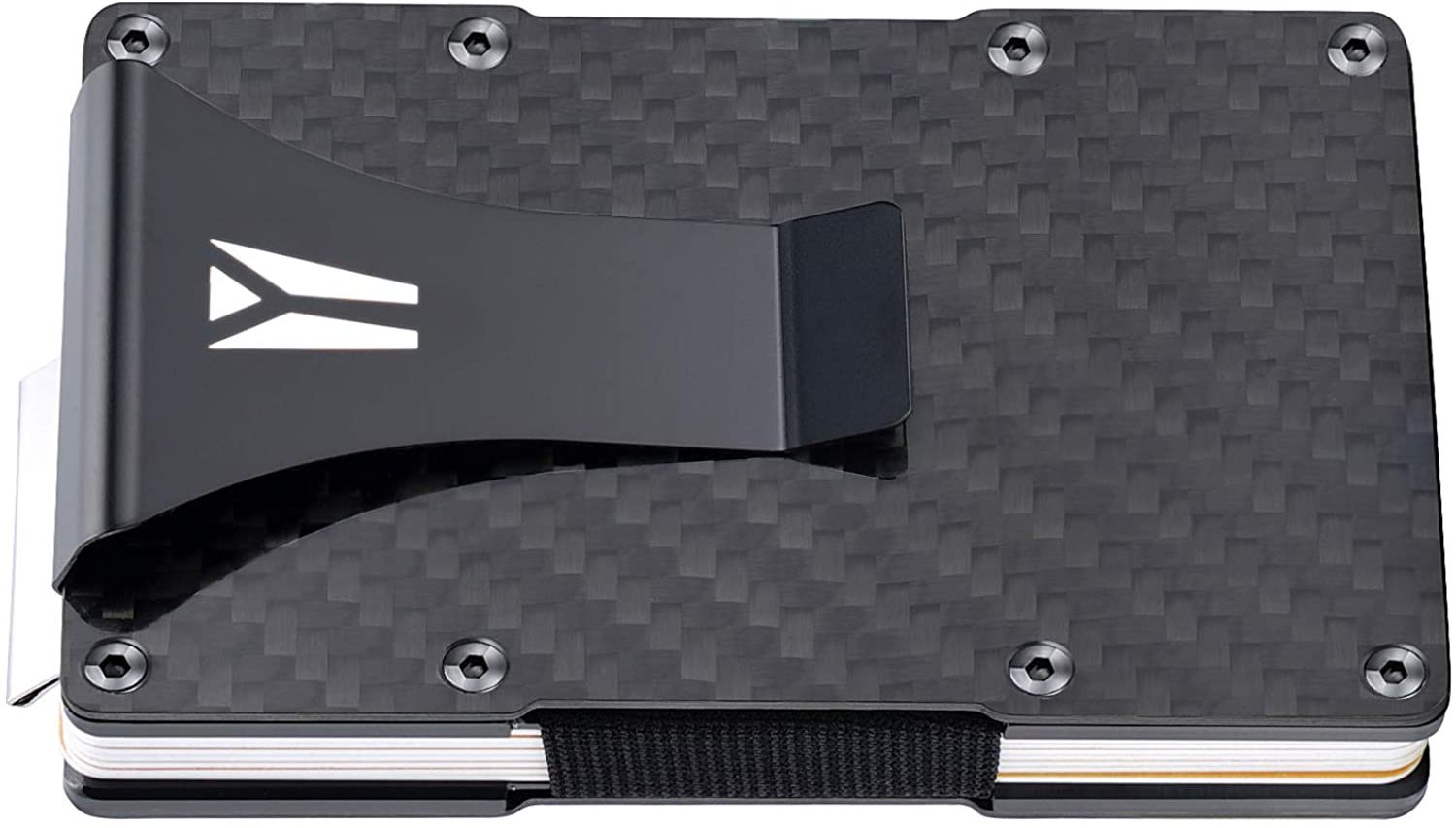 Wallets are one of those personal items that people use for years without noticing that it is time to get them changed. If you have noticed that your friend still uses the same wallet he had in college, there is no better time than now to get him the cool-looking multifunctional carbon fiber wallet that can hold his cards and money.
Buy From Amazon
6. High Powered Flashlight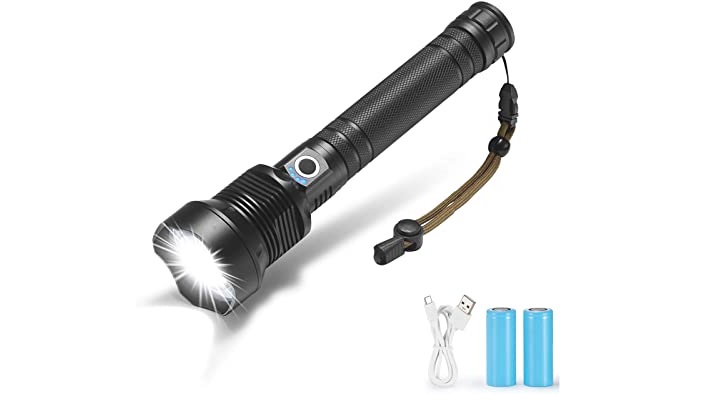 A flashlight would not be of any use for someone whose life is centered in and around a city. However, it would make a good gift for someone who you know loves camping. So, instead of getting a normal flashlight, why not get a high-powered one that would give him all the light he needs in the woods at night.
Buy From Walmart
7. Swiss Army Knife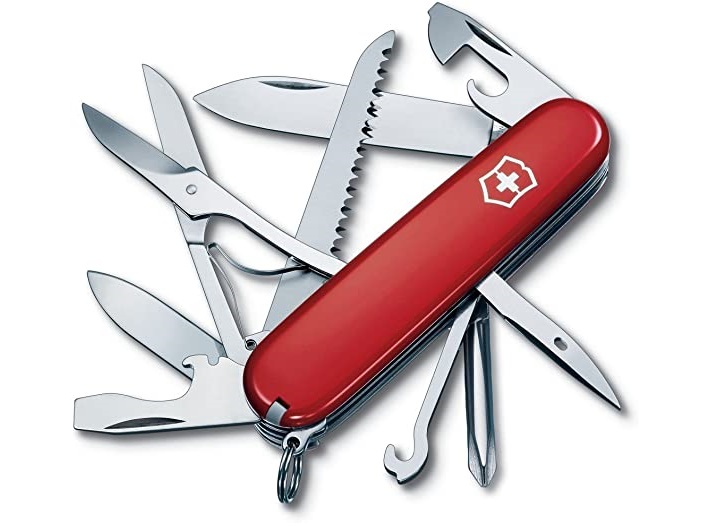 Another good gift to get someone who loves to spend time in the outdoors is the ultimate survival tool, the Swiss Army Knife. This multi-tool pocketknife features the main spearpoint blade plus other blades and tools such as screwdrivers, scissors, a can opener, etc.
Buy From Amazon
8. Portable Power Bank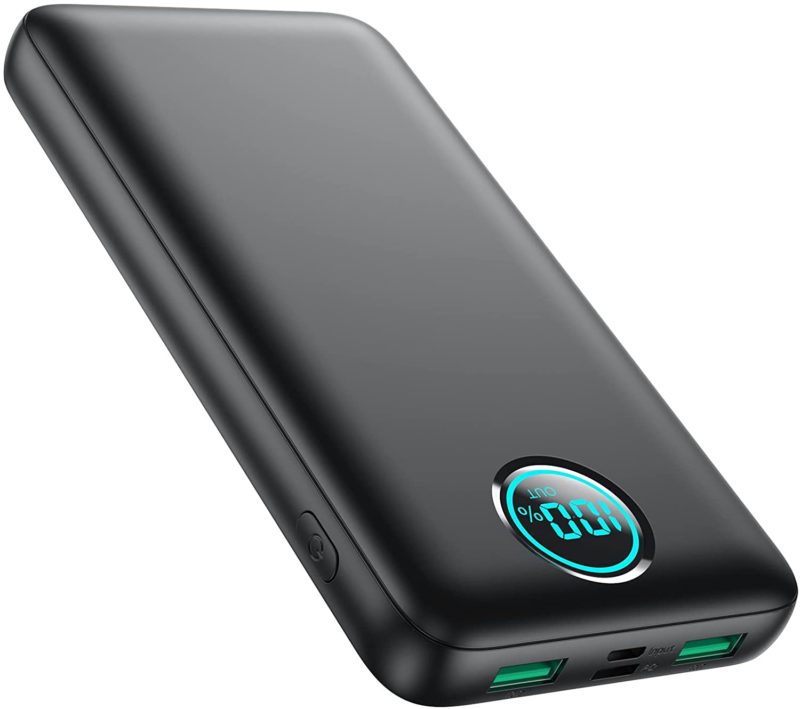 Whether or not you often travel or live in a third-world country, power banks have become one of those must-have essential items as they have proven to be very useful when your electricity is knocked out. With them, the batteries of your devices (phones and tablets) never run out.
Buy From Amazon
40th Birthday Gift Ideas for Husband
1. Eyeglass Holder
If your husband wears glasses, this is one of those gifts you can get him that he never knew he needed. As much as it looks aesthetically beautiful on a nightstand, it proves to be very convenient to put the glasses in the holder where they are protected by the fuzzy part instead of laying them on the table unprotected or in their case every time.
Buy From Amazon
2. Coffee Brewer
For many people, drinking coffee in the morning is akin to brushing teeth. You must have noticed by now if your husband loves coffee, and does not mind brewing his own. If this is the case, he'll definitely cherish a coffee brewing machine that allows him to brew a cup and a carafe.
Buy From Walmart
3. Charcoal Grill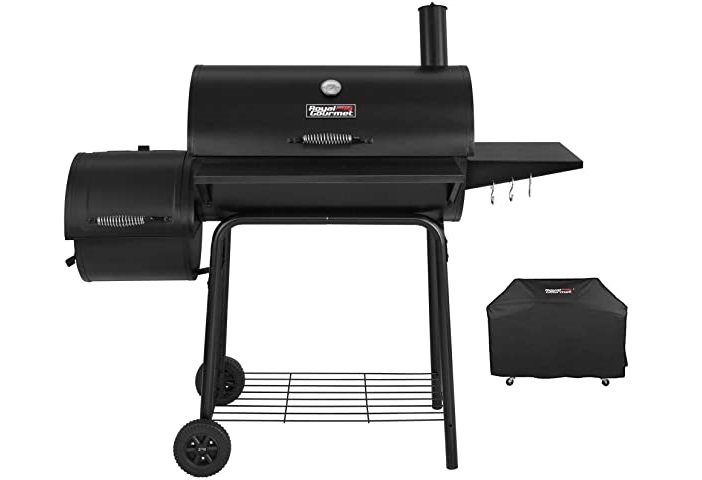 It is believed that men like to barbecue because of the macho overtones that it gives. That is why when a man is asked if he can cook, he will most likely respond by saying that he only grills. In their home, a man would not allow any other person to handle the grill, which makes it a perfect gift for someone getting into their 40s.
Buy From Amazon
4. Running Shoes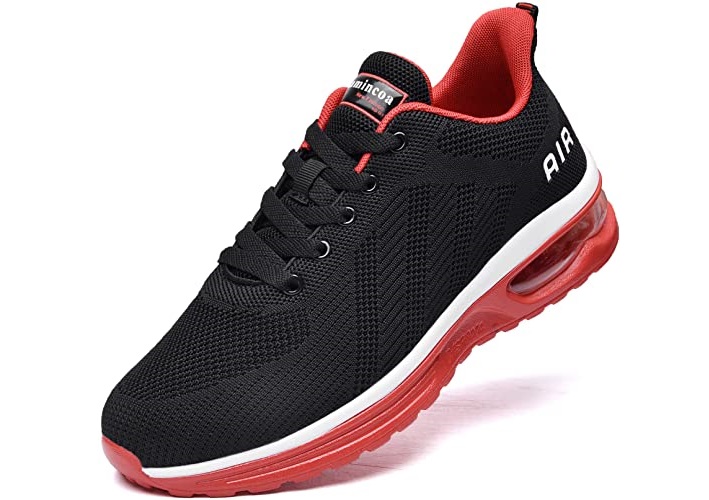 Is your husband's weight starting to be a problem? What better and creative way to give him a hint to start exercising than to buy him a pair of fashionable running shoes on his 40th birthday. Make sure to get a multipurpose one that will allow him to run, jog, play tennis, cycle, hit the gym, etc.
Buy From Amazon
5. Personalized Engraved Wooden Watch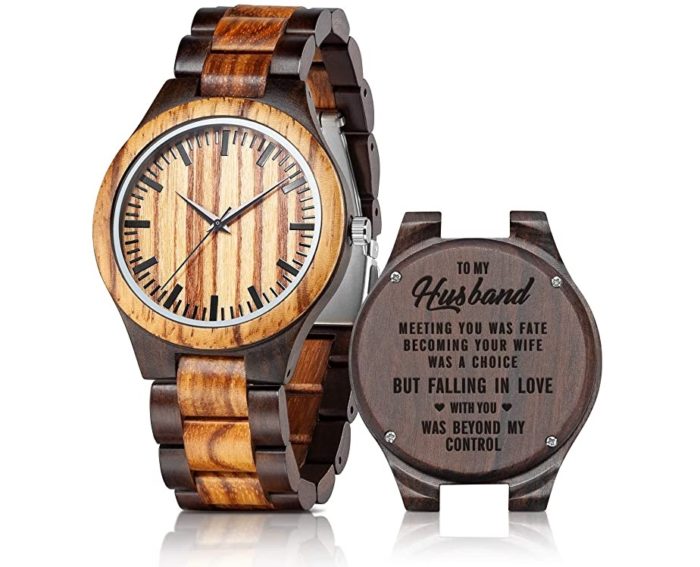 Wooden watches are a new fashion that shows your personal style. It is very easy to match with clothes; whether it is for leisure or business. On the wood back of the watch, you can get a personal birthday message engraved to make it more valuable to your husband.
Buy From Amazon
6. Theragun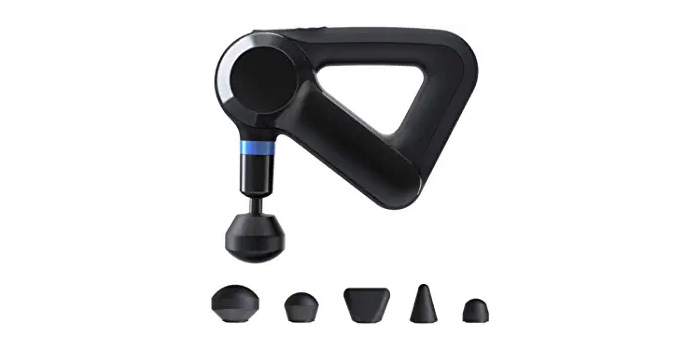 Because of their age, 40-year-old men might need to have more spa sessions than they ever needed to. With a Theragun, however, your husbands do not need to leave the house to get a spa-worthy massage. The device can give deep muscle massage treatment that will make him feel better, move better, and recover faster with tension and soreness relief. It sleek in design, comfortable to hold, and comes with handy travel cases so he can also take it with him wherever he goes.
Buy From Best Buy
7. 40th Birthday Shot Glass Necklace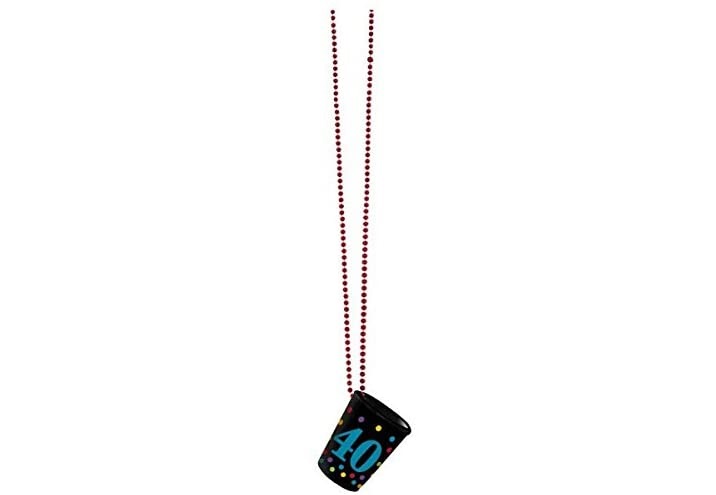 It doesnt get more creative than this plastic beaded necklace that comes with a multicolor dotted black shot glass pendant with 40 inscribed on it. The 17 inches long necklace and 1.5 oz. shotglass pendant can be matched with other birthday accessories and will be a fun accessory for the 40th birthday party.
Buy From Amazon
8. A Book – How Not to Become a Crotchety Old Man
How Not to Become a Crotchety Old Man is a book by Mary McHugh written for any man who wants to ensure that he doesn't become a bad-tempered old man. It will certainly make a good gift if you feel like your soon-to-be 40-year-old husband is slowly slipping into the crotchety zone, although he will never believe one line in this book is about him.
40th Birthday Gift Ideas For A Brother
1. Adjustable Tablet Stand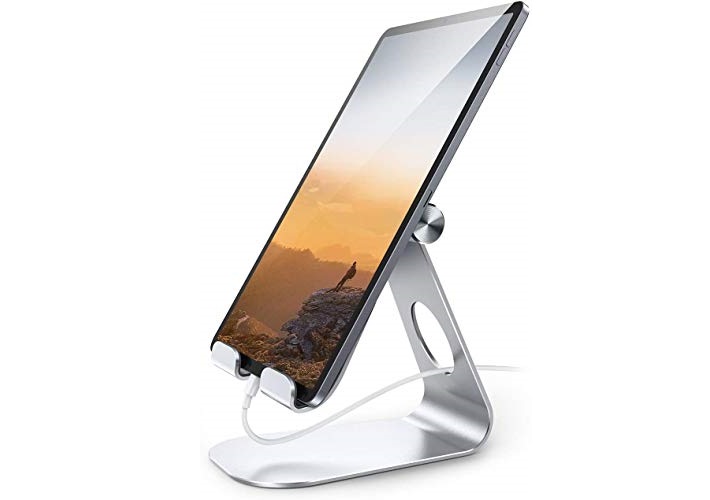 Tablets are very common these days as they are the bridge between using a PC/Laptop and a smartphone. They are portable and allow users to view an entire web page as opposed to a mobile site or a poor version on a smartphone's much smaller screen. Many people now use tablets instead of laptops but using one on a desk can be quite stressful unless you have an adjustable tablet stand. A gift like this for a man turning 40 will go a long way to making life easier for them.
Buy From Amazon
2. Waterproof Bluetooth Speaker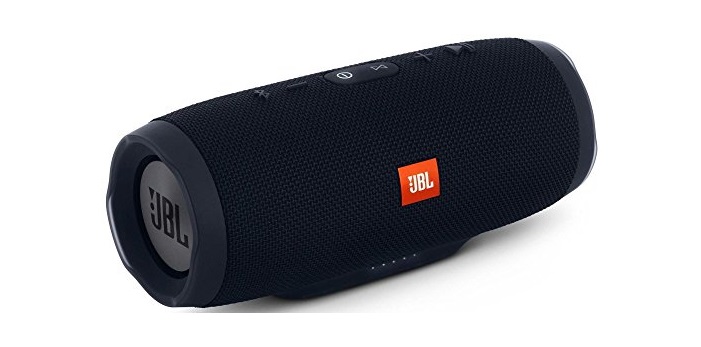 A perfect gift for someone who likes to listen to music. While there are many Bluetooth speakers in the market today, getting a waterproof one for someone you care about means that they no longer have to worry about rain or spills interrupting them from listening to impressive stereo sounds.
Buy From Amazon
3. Favorite Sister T-Shirt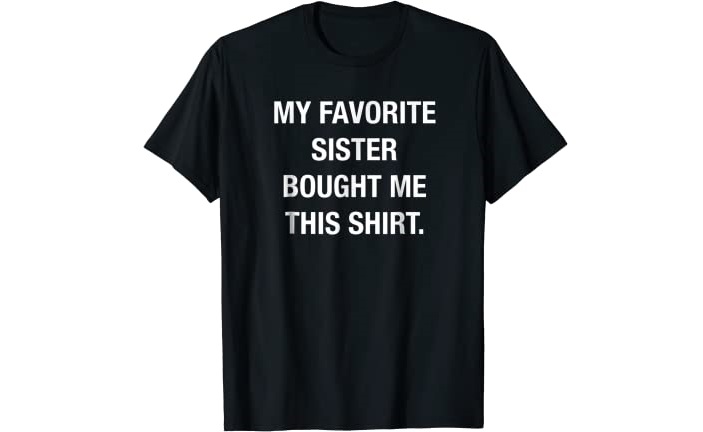 These T-Shirts are not ordinary T-Shirts as they tell everyone who it was that went out of their way to buy it. Doing so, you show the world you have a decent sense of humor and that you are indeed your brother's favorite sister.
4. Tile Mate Tracker
You would know if your brother is one of those careless people who always misplaces his keys and other little everyday items. If this definitely describes him, he will surely benefit from using a Tile Mate – a versatile, cost-effective tracker that can locate everyday things over 200 feet away.
Buy From Amazon
5. The Dude Diet Cookbook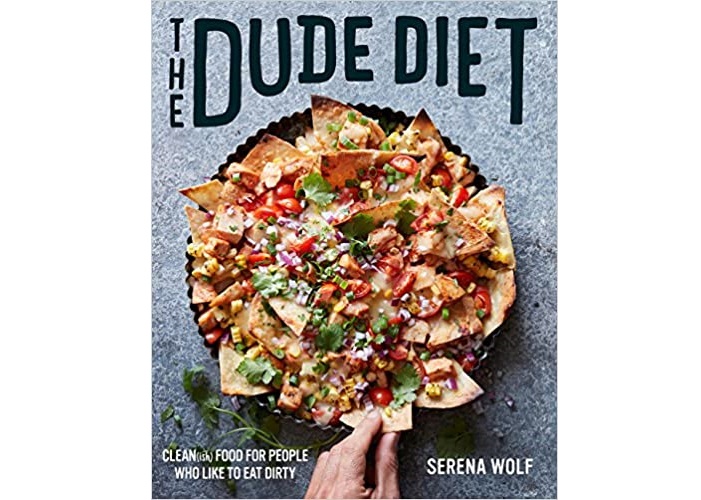 It is probably a good time to start eating healthier foods when you turn forty. While it is hard and sometimes boring to do so, the Dude Diet Cookbook has made it very easy. With the aid of very colorful photography, the book contains about 125 outrageously delicious yet deceptively healthy recipes for dudes and other willing participants.
6. Blue Light Blocking Glasses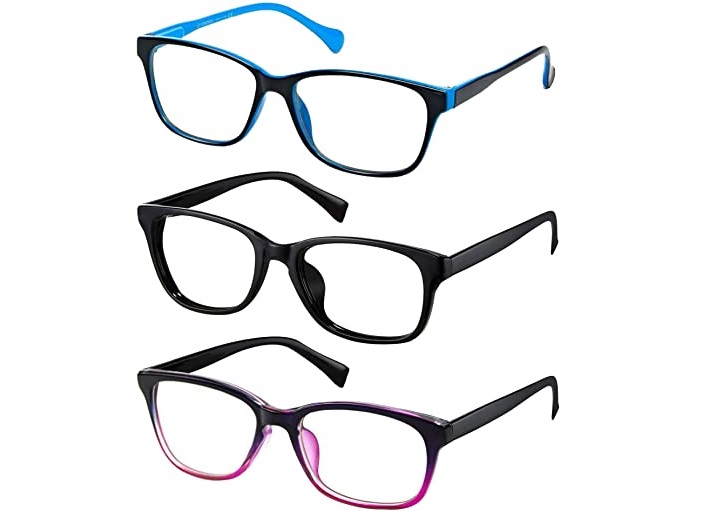 We tend to have sleep pattern changes, poor eye health, and headaches as a result of the harmful blue light from the screens we stare at all day long. Using these blocking glasses helps eliminate up to 82% of the harmful blue light, keeping our eyes healthy. The glasses also block 100% of UV rays.
Buy From Amazon
7. DIY Tool Rack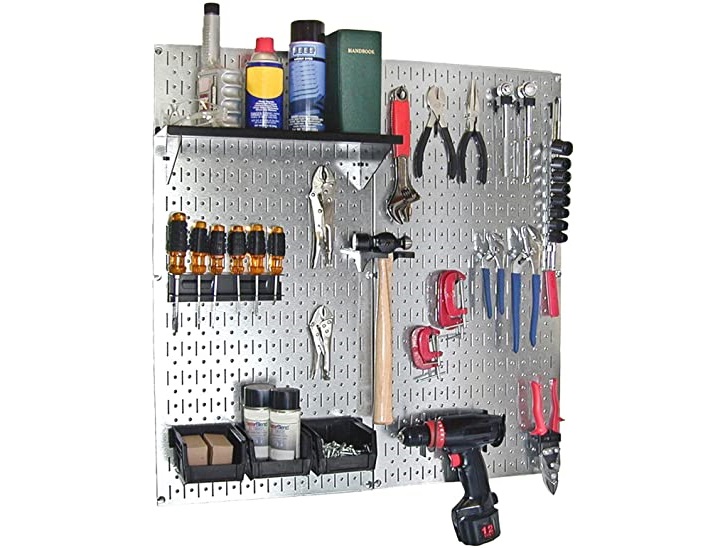 He can't turn 40 and still have a messy man cave. There is no better way to encourage him to keep it organized than by getting him a DIY tool rack that will hold all the tools he uses.
Buy From Amazon
40th Birthday Gift Ideas for Boyfriend
1. Ugg Slippers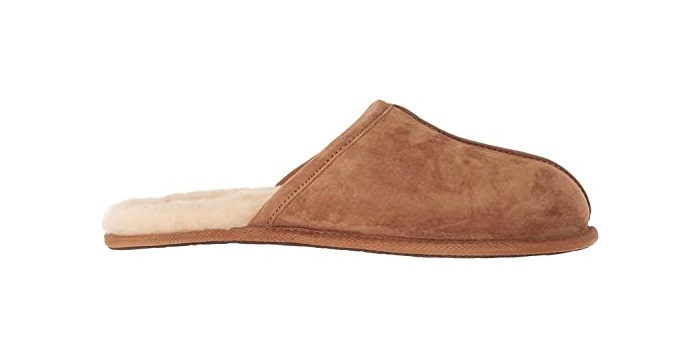 Uggs have gotten relatively bad press over the years, however, if they are good enough for the best quarterback in NFL history, they are certainly good for the man in your life. Tom Brady has for a very long time pointed out that he has been wearing uggs since he was a teenager. We don't know if that is the secret to his success so don't take a chance and not get them for your boyfriend. The suede slippers will keep your man's feet warm and comfortable all day long as they are lined with the plush shearling that Ugg boots are famous for.
Buy From Amazon
2. GrowlerWerks uKeg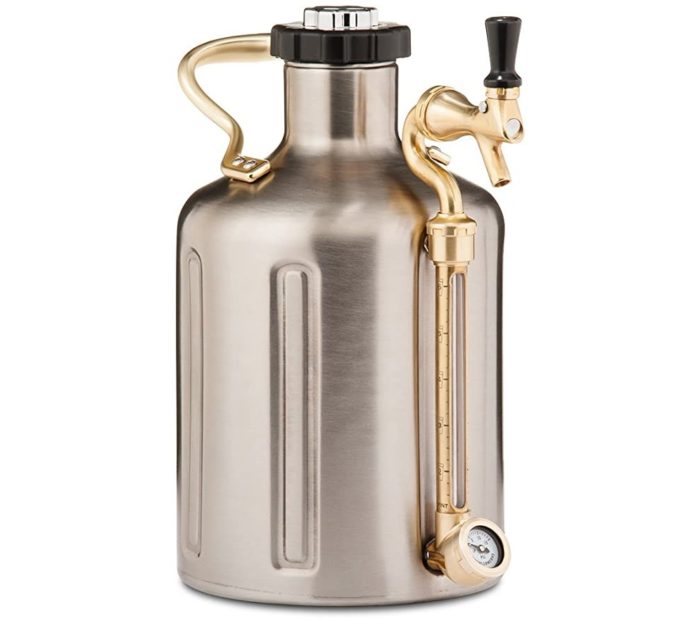 If your boyfriend is a beer connoisseur, get him a GrowlerWerks uKeg that is made of vacuum-insulated stainless steel. It will keep his beer fresh, cold, and carbonated all day long. He can also customize the carbonation level; from zero (off) up to 15 psi.
Buy From Home Depot
3. Beer Glass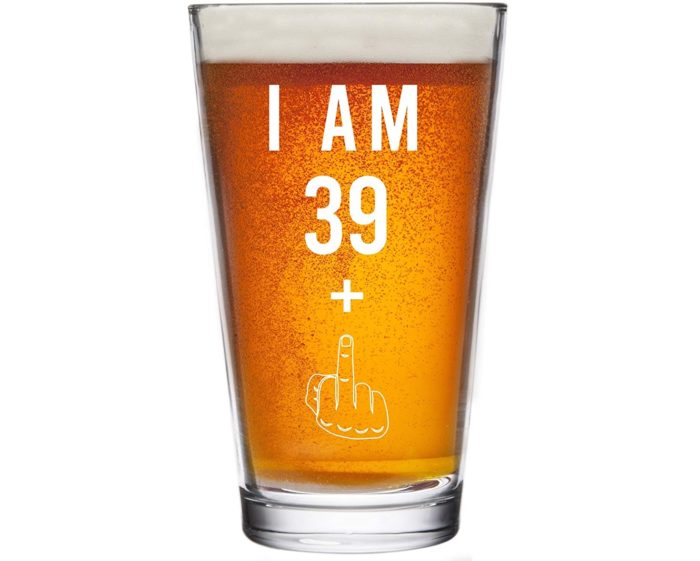 Another creative gift to get your 40-year-old beer connoisseur boyfriend is this beer glass that has "39 + One Middle Finger" inscribed on it. The 16 oz beer glass fits effortlessly into the hands and offers excellent clarity for showcasing the content of your favorite beverage.
Buy From Amazon
4. A Masterclass Subscription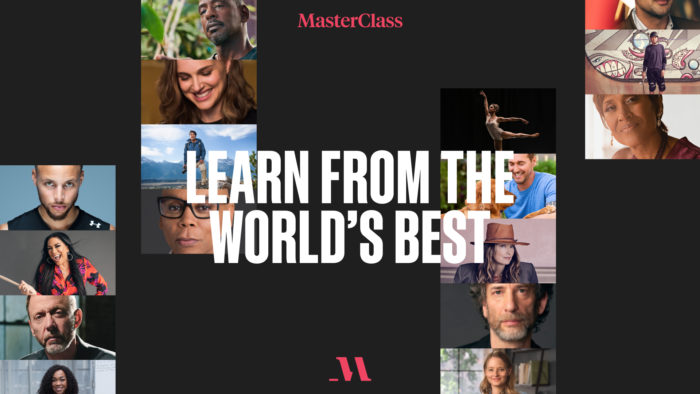 MasterClass is an online education subscription platform where anyone willing to learn about a field can access tutorials and lectures pre-recorded by extremely famous people/experts in those particular fields. This will definitely make for a creative gift for any 40-year-old willing to still learn a thing or two about a subject they are interested in.
Visit MasterClass
5. May The Forties Be With You Bday T-Shirt
If your brother is a fan of Star Wars, he will certainly adore this very cool t-shirt that displays the iconic Obi-Wan Kenobi phrase against a background of stars, with the word "forties" used to replace "force."
Buy From Amazon
6. Decanter Set with Tray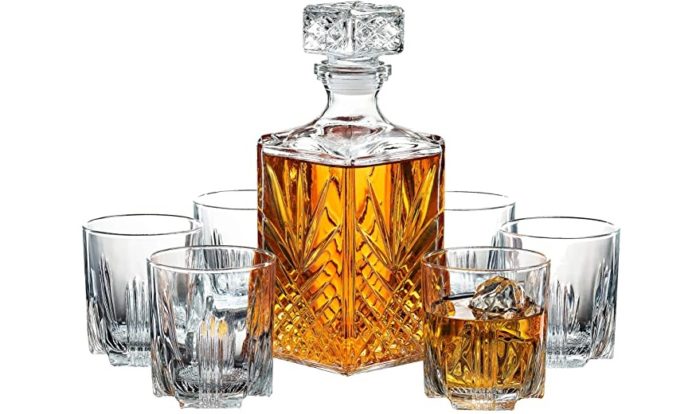 Pouring whiskey from a 19th-century style decanter gives a different feeling than just getting it from a bottle. Every man who enjoys whiskey looks forward to the day he would be able to own his own decanter set and show it off to his friends. If your boyfriend does not already have this, he will definitely appreciate it as a gift.
Buy From Amazon
7. Beard Grooming Care Kit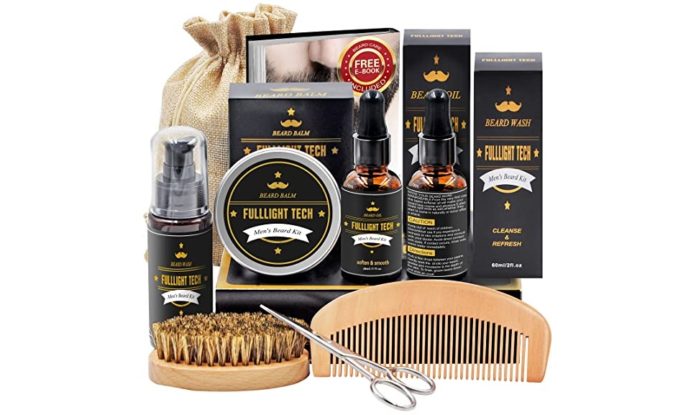 Whether you admit it or not, your boyfriend's beards are one of the things that attracted you to him. You can help him keep it under control by getting him a beard grooming care kit like this one that carries all of the essentials needed to tame the wildest beards and keep him looking attractive.
Buy From Amazon
What Is The Traditional Gift For 40th Birthday?
Silver, golden, and diamond anniversary celebrations are some of the better-known milestones celebrated worldwide at 25 years, 50 years, and 60 years, respectively. The precious stones named here signify what is regarded as the traditional gift that is to be given to whoever is celebrating. As you might have noticed, the higher the milestone being celebrated, the more precious or durable the material/precious stone associated with it will be.
In the case of someone who is celebrating their 40th birthday, the traditional gift to be given to this person is a ruby, the pink to blood-red colored gemstone.
Why Should You Trust Our Recommendations?
Our editors and researchers independently research, test, and recommend the best products we list here so you don't have to; you can learn more about our review and editorial process here. We may receive commissions on purchases made from our chosen links.