Camilo (full name: Camilo Madrigal, born December 28) is 15 years old in Encanto, the Disney movie released in November 2021. Ordinarily, the fictional Colombian character is 5 feet 4 inches tall. However, his shapeshifting abilities mean that he can take the form of a taller or even shorter character at any given time.
Encanto follows the lives and activities of the fictional multigenerational Colombian family, The Madrigals. This article explores the age and height of one of the Madrigals named Camilo, the middle child of Pepa and Felix who has unique shapeshifting abilities that make him sort of an anomaly even in a family which possesses magical powers.
When Is Camilo Madrigal's Birthday?
Camilo Madrigal celebrates his birthday every 28th of December, a fact that confirms his birth sign as Capricorn. His birthday coincidentally falls on the same day as the feast of the Holy Innocents.
For clarity, Latin Americans celebrate the aforementioned feast with pranks just like other parts of the world do on April 1st. He is the middle child of Pepa and Felix. According to the storyline of the animated movie, Camilo is a member of the Madrigal family that resides in Encanto, a community in Colombia.
Other members of his immediate family include his older sister, Dolores, and a younger brother named Antonio. He is the nephew of the couple Agustin and Julieta, as well as Bruno Madrigal's nephew. Camilo's mother is one-third of the triplets that include Julieta and Bruno.
As depicted by Walt Disney, the producers of Encanto, the Madrigal family is an exceptionally large one, and this ensures that Camilo has a large extended family, which particularly includes cousins Isabel, Luisa, and Mirabel.
What is Camilo Madrigal's Age in Encanto?
Camilo is 15 years old in Encanto. According to the source material for the Walt Disney movie, he was born around fifteen years before the events of Encanto take place. This theory is supported by several aspects of his existence, including the fact that he is the middle child of his immediate family, with an older sister who is six years his senior and a younger brother who is around a decade younger.
Camilo's age is also apparent from his typical appearance as a brown-skin-toned teenager with brown eyes, dark curly hair, and freckles across his nose and cheeks throughout the events of the movie. His mode of dressing, which includes high-waist jeans and a button-down shirt with long sleeves, also says a lot about his mindset as a teenager.
However, it is important to remember that the source material for the movie indicates that Camilo acquired his shapeshifting abilities when he was just five years old. By the time the events of Encanto begin to unfold, Camilo had already become quite adept at manifesting his abilities.
Those abilities gave him special magical powers to entertain the children in his community and the power to take on the form of any of his relatives just to poke fun at them. Doing so sometimes confused fans and viewers about how old he is, but there is no doubt that he finished the movie as a 15-year-old teenager.
How Tall Is Camilo Madrigal?
Camilo Madrigal is 5 feet 4 inches (163 cm) tall. Compared to some of his relatives, Camilo is among the smallest members of the Madrigal family. He is as tall as his uncle Bruno, slightly taller than the matriarch Mirabel and his cousin Isabel who are both 5 feet 2 inches and 5 feet 3 inches, respectively.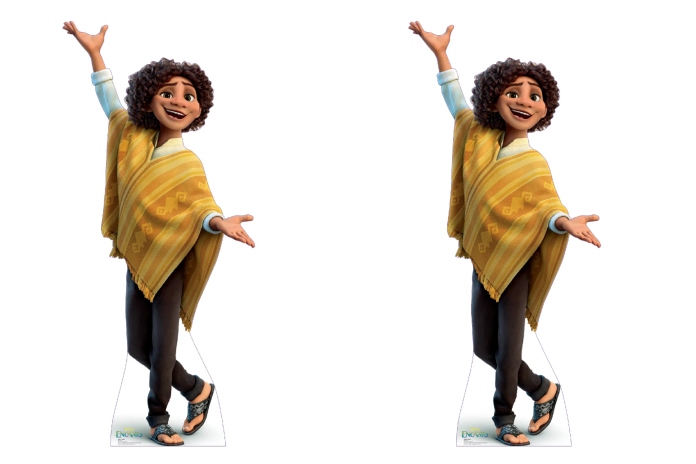 However, his height pales in comparison to that of his cousin Luisa who is 6 feet 5 inches tall, as well as that of Luisa's dad Agustin, who is 5 feet 10 inches tall. Significantly though, Camilo's baby brother Antonio is portrayed as a 3 feet 10 inches 5-year-old in Encanto, and the fact that Camilo was around the same age when he got his powers suggests that he was around the same height range at the time.
While the film primarily depicts Camilo as a 5 feet 4 inches tall 15-year-old, the logical line of thought would be that his height changed at different points from when he was 5 years old until he was 15 years old, the age he remained at when the film ended.
Who Played Camilo In Encanto In Real Life and How Old Is He?
Rhenzy Feliz is the voice behind the character Camilo in Disney's computer-animated feature film Encanto, and he is currently 26 years old. Production for the movie began in November 2016 when Feliz was around 19 years old. At the time of the film's release in November 2021, the American actor was 24 years old.
Rhenzy Feliz was born in the Bronx, New York City, United States, on October 26, 1997, to a 21-year-old single mother of Dominican descent. According to several reports, he spent most of his formative years in Florida, where he reportedly attended eight different schools while still in elementary school.
After his mom remarried, they moved to Los Angeles, California, where he attended Santa Monica High School. During his high school years, the handsome actor developed an interest in the performing arts, and that interest convinced him to take a major in Drama. He drew the attention of the public after he and his team made it to the finals of the August Wilson Monologue Competition as well as the Music Center's Spotlight Program.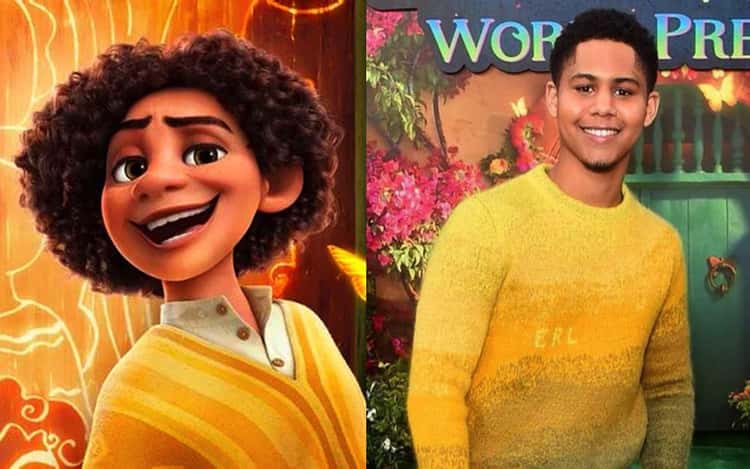 He began his acting career playing the recurring role of Spencer in the second season of the TV series Casual in 2016. He then played the recurring role of Aaron in season 6 of Teen Wolf. From 2017 to 2019, he was cast in the main role of Alex Wilder/Magistrate's son in Marvel's Runaways.
Since then, he has earned further acting credits in movies and TV series, including All Together Now (2020), The Tender Bar (2021), American Horror Stories (2021), and of course, Encanto (2021).
Rhenzy Feliz Expertly Portrayed the Role of 15-Year-Old Camilo in Encanto
As previously stated, Rhenzy Feliz was a 19-year-old teenager when he was cast to voice the character of Camilo in Encanto. Given the fact that he was in his late teen years at the time, Feliz displayed incredible voice acting talents to effortlessly voice the role of a character in his mid-teen years.
It is a performance that has aptly set him up for more incredible things based on the movie's reception upon release from various critics and viewers alike.