Based on statistics, up to 150,000 people die daily across the globe. This means that everyone is likely to know someone that lost a friend or family member that died at least in a week. Therefore there is always a need to console and comfort people as frequently as we don't want it. It's a sad reality but the truth can't be avoided and saying 'I am sorry for your loss has become a very popular sympathy message which is mainly due to the fact that a large percentage of the population lack the right words and even attitude towards someone grieving over the death of a loved one.
More so, because this statement has become so common, it no longer conveys the message as expected. Thus, there is a need for one to be armed with better statements that would convey the message of sympathy in terms that would really console the bereaved and make the person understand that you really care about him or her.
How Do You Express Sympathy Effectively, Even Without Saying Sorry For Your Loss
Expressing sympathy can be counterproductive when we do it carelessly, so one must try to choose his/her words carefully. You have to always pay keen attention to the circumstances around the death and the relationship of the bereaved with the deceased. Generally, there are important expressions you must make and this must clearly state that you share in the pain. This will help the bereaved to know that you really care about their sorrow. More so, using expressions that state how tragic the death is, shows that you acknowledge the magnitude of the loss and you are affected by the person's demise.
The expressions below can be of help to show sympathy:
I hope and wish you healing

My heart is broken for you

My sincerest thoughts are with you

I wish you solace

I'll be thinking of you

I share in your pain

This is a great loss for me too

I hope your good memories with Bridget brings you some sunshine

We all loved your grandma

I am terribly sorry that you are going through this much pain
What Can I Say When People Lose A Family Member
The death of a family member hits hard and when you are about to show sympathy to the grieving family, you must acknowledge that the deceased will be missed. You can also go ahead to highlight what will be missed about the person and reassure the family that he or she will never be forgotten. More so, you can talk about how the person made the family proud and how they will always keep making the family proud even in death.
The following expressions can be of help:
He/she will always be with us – this statement acknowledges that the deceased will always be a part of the family

He/she will never be forgotten – this statement acknowledges the fact that memories of the deceased family member will always linger

He/she made the family proud – this type of statement acknowledges the efforts the deceased made in the family before they passed

We will miss him/her forever – this statement shows that the family member that passed away will always be missed

He/she has found peace – this statement can be used in cases where the family member died by suicide, it is important to acknowledge that the deceased wanted to find peace

He/she is irreplaceable, there can never be another like Raheem – this is a way to acknowledge that the deceased was a rare gem

Today is a hard day for all of us, we miss our very loving brother and friend – this is a good phrase to include in a memorial service or an anniversary of the death

We will go through this hard time together with your family – this is a reassuring message for family members

He/she was one of our favorite relatives, we will miss his/her loving personality and the times we spent together – this statement is perfect when you want to highlight the good quality or qualities of the deceased

If a family member committed suicide, you must be very careful with the impression you make. Try as much as possible to keep your beliefs out of it. Do well to acknowledge that the deceased wanted to find peace
What To Say When You Lose A Friend
When someone in your circle of friends passes on, it is important to make your mutual friends understand you all will miss the deceased. Use expressions that highlight what the deceased was to his friends and how he held them in high esteem. A promise of reunion can be helpful for religious folks, so you can add things that convey that as well. More so, do not fail to emphasize how irreplaceable the deceased is.
Some heartfelt statements to use include:
This is a very devastating loss for all of us, we will miss him/her – this is a good message to send to mutual friends of the deceased.

He/she was such a great companion to all of us, his/her death is a great vacuum: this statement acknowledges the deceased and who he was when he was alive.

Mark brought love and warmth to all our lives, I am glad he was my friend too – this is a great way to commiserate with mutual friends

Kiki never stopped talking about you, I hope you are comforted by the fact that she never stopped loving you – this can be sent to the spouse of the deceased.

Cole was such a kind and thoughtful friend. We are all going to miss him so much: Highlighting how much of a good friend the deceased was is a great message

Your son/daughter/sister/brother was a great person, he/she meant a lot to all of us, we will all miss him – this is a comforting message for his/her parents or siblings

The prince's death is a huge sorrow for all who loved him. I mourn the loss of his friendship

We look forward to reuniting with Maria someday – a statement with the promise of reunion is a good one especially for religious folks

Death cannot weaken our friendship, our hearts will grow fonder as we remember the times we shared-  this is a good way to show that death does not erase the friendship

Walking the rest of the path of friendship without Dorothy is heartbreaking, she is not replaceable: Highlight that the deceased cannot be replaced
What Do You Say When You Lose A Colleague?
The death of a co-worker can cause unease in any working environment. People at work, as well as the family of the deceased, would definitely need some time to mourn the person and as a colleague, you can't shy away from the fact that you must make effort to send a message across which can also be accompanied by a visit to show your condolence.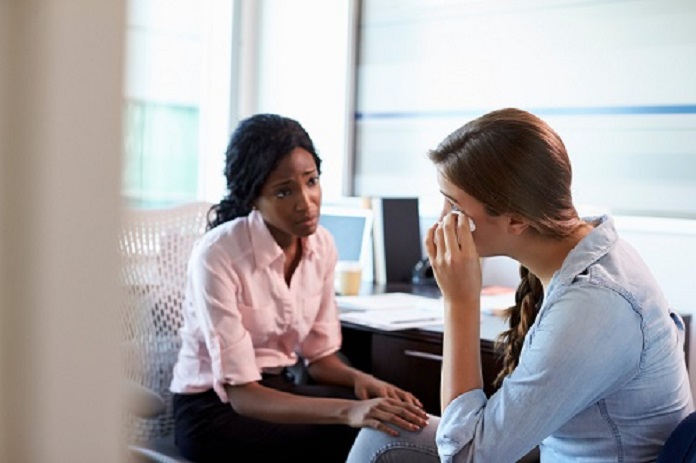 Somethings you can say to express your sympathy include:
We are thinking of Mabel, she will be very well missed

Working with Tiwa was such an honor, she was a great colleague

John was always in high spirits, we knew he had a sweet family that kept him going, accept our condolences

Our thoughts and prayers are with you and your family as you go through this hard time

Our workplace will never forget Abel, he was such a dedicated colleague

The loss of Gregory will be felt by many. May the memories of his wonderful and diligent personality and all his many contributions be celebrated and commemorated by all

Miss Sandra will always be in our thoughts and memories, may her soul rest in perfect peace

My/our thoughts and prayers are with you and your family. It was indeed a joy to work with Benny. I/we will always remember the warmth his/her smile brought to the office each and every day

I remember my first work experience with Josh, he was so smart and helpful. He will be sorely missed

There was never a more encouraging, helpful, diligent, and supportive co-worker than Anna

Your husband/wife was such a valuable part of our work team. We all thought highly of him/her, we are all devastated too.
N.B: When a death occurs unexpectedly like in an accident, it is important to know that the weight of emotions will be more. Therefore effective communication of the shock is important. A statement like, "I can't imagine what you are going through, the death came as a shock" will effectively communicate it.
How To Show Sympathy in case Of A Miscarriage
When someone goes through a miscarriage, it is also a very painful loss and you must respect the bereaved grief at this point. You can use expressions that will let her know that it is not her fault. That reassurance is necessary to avoid guilt especially when it's a recurrence.
Some heartfelt expressions you can use in such a trying time include:
My only wish is for your healing, the baby will always be a part of your family

We all missed out on the lovely opportunity to welcome the new baby to this world, you are in my thoughts

The miscarriage is not your fault at all, I hope you heal well without blaming yourself

Be gentle with yourself, you will heal just fine

My thoughts and prayers are with your man in this trying period

You need all the rest you can get in these trying times, I will bring you dinner
Other Non-Verbal Ways To Show Sympathy Without Using The Words "Sorry For Your Loss"
The way people show their grief varies hence to console a grieving person, there is no specific way to conduct yourself. This hereby means that consoling them with words alone might not be enough as there are several other non-verbal ways to show condolence. Variety in the choice of your way of consoling a grieving person or family will always make the ordeal a lot easier to handle. Some of the techniques you can explore may include:
Continue to call them
Many a time after the funeral service is over, people normally shift their focus from the bereaved person and family to living their normal life. This usually takes a toll on them as it usually makes them feeling abandoned and usually, the bereaved person might just be struggling to get through another stage of grief after the funeral. So, even if many weeks or months have gone by, it is important to keep reaching out and calling them to show friendship.
2. Visit them on a regular basis 
Pay the bereaved person or family occasional visits and if they want to talk about their loved one give them a listening here. Let them know that they are free to express their feelings around you be it joy, anger, pain, etc. You must not have all the answers to be there for them because sometimes a listening ear is all a bereaved person needs and it will go a long way to comfort them.
3. Show sympathy through gestures
Many people choose to celebrate a loved one's life through kind gestures. Flowers and plants are a common expression of sympathy and caring. Personalized or hand-written condolence cards with the plant or flowers symbolizing your affection for the person who has passed away and their family might be all that it takes to show your condolence.
More so, warm hugs can be therapeutic as they give some level of comfort to the bereaved. However, before hugging the bereaved person, be sure that they will be ok with it especially if they are not close acquaintances.
4. Donation to a charity
Donating to charity in honor of a friend or family member who has passed away can bring a sense of peace and purpose to their loved ones. This is a gesture that acknowledges the person's impact on the lives around him and this will definitely please the family as it reaffirms that the deceased person will continue to remain relevant and loved by many even in death.
5. Help them with some chores
Offer to do yard work, such as lawn mowing, snow removal, as well as buying groceries, re-stocking the refrigerator or pantry. You can also assist with tasks like laundry, wash dishes, vacuum) or providing meals either cooked at the bereaved's residence or get them delivered to them. These acts of service will definitely ease the pressure on them and help them to re-organize their lives easily.