Cameron Lautner on WeCrashed is not a real person from WeWork. Rather, the fictional character is based on two individuals, Artie Minson and Sebastian Gunningham, who took over as the CEO of WeWork following the implosion of the company's IPO in September 2019.
WeCrashed is a mini TV series about the failure of the IPO (initial public offer) of WeWork, a company that provides co-working spaces. The company was co-founded by the duo of Adam Neumann and Miguel McKelvey in 2008 and within a decade, was valued at $47 billion. Its value however plummeted to $10 billion following the failure of its IPO. It was a sensational one and its CEO was forced to step down. The failure has been chronicled in several podcasts, documentaries, and TV series and the latest is the Apple TV+ mini-series – WeCrashed.
Who is Cameron Lautner from WeCrashed?
Cameron Lautner is a company executive and recurring character in WeCrashed, a web-based series that premiered on Apple TV+ in March 2022. The series chronicles the embarrassing failure of the IPO planned by WeWork, a co-working spaces company.
WeCrashed featured several characters.
Some of them are based on real-life persons connected to WeWork while some others are fictional versions of real-life persons connected to the same company. Lautner is a fictional character that is based on real-life persons connected to WeWork i.e. the two persons that took over as the CEO of WeWork after its CEO, Adam Neumann stepped down.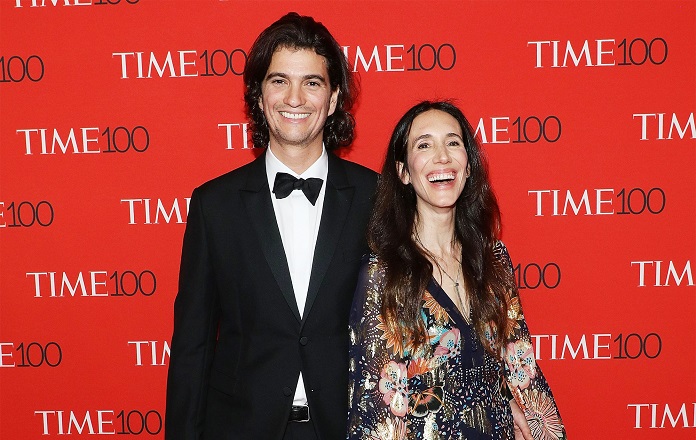 Is Cameron Lautner from WeCrashed a Real Person?
Cameron Lautner from WeCrashed is not a real person. It is a fictional character that is based on two real-life persons that are associated with WeWork; the company that inspired the series – WeCrashed. It, therefore, means that if you read about the history and activities of WeWork, there is no person named Cameron Lautner.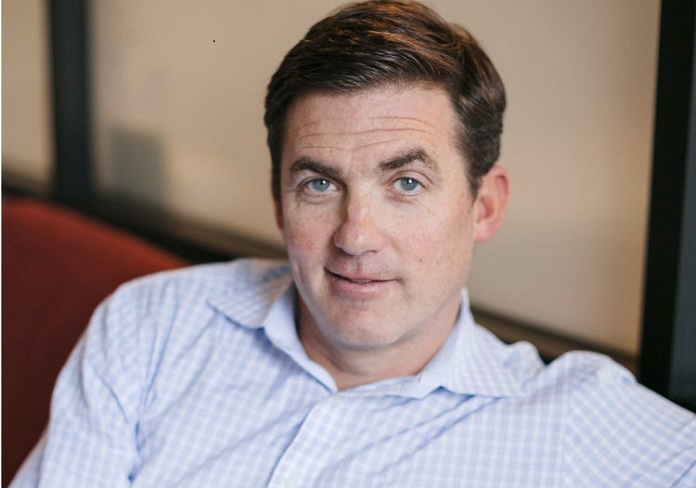 Who is Cameron Lautner in Real Life?
In the TV series WeCrashed, Cameron Lautner takes over as CEO of WeWork when Adam Neumann steps down. In real life, two persons namely Artie Minson and Sebastian Gunningham, were appointed to take over as the CEOs of WeWork in the aftermath of Neumann's departure. It, therefore, means that the real-life Cameron Lautner is both Artie Minson and Sebastian Gunnigham.
Artie Minson is a finance expert. He holds degrees from Georgetown University and Columbia University. He has worked for several companies such as Ernst & Young, AOL, and Time Warner Cable. Artie Minson joined WeWork as President and COO in June 2015 and was responsible for finance operations, service, sales expansion, and human resources.
Another real-life person that the Cameron Lautner character is based on is Sebastian Gunningham. Gunningham is a tech guru. He studied mathematical sciences at Stanford and has worked as a senior executive at Apple, Oracle, and Amazon. He previously held the position of chief automation officer at WeWork and was tasked with injecting tech, data science, and machine learning into every aspect of the company's leasing operations.
Who Played Cameron Lautner in WeCrashed?
O.T. Fagbenle played Cameron Lautner in WeCrashed. O.T. Fagbenle is an English actor, writer, and filmmaker. He has been featured in several movies and TV series. He also has several stage appearances to his credit. Fagbenle is most popular for appearances in TV shows such as The Handmaid's Tale and The First Lady. He has received acclaim for his performances and he once more did a good job of playing a composite of two characters on WeCrashed.
His character appeared in the last episode of the eight-episode show when he takes over as the CEO. He delivers a speech to the workers and keeps things real. Rather than the grandiose delusions of Adam Neumann, his character informs the workers that they are here to make a living and go home. He also informs them of his profit-focused vision.
Cameron Lautner comes across as an asshole but a realistic one at that. What played out on the screens is quite similar to what transpired when the "real life" Cameron Lautner, Artie Minson, and Sebastian Gunnigham, took over as co-CEOs of WeWork.
Minson and Gunnigham addressed the WeWork staff upon taking over through memos and physical meetings, During these meetings, the duo informed staff of job cuts that would be done as humanely as possible. They also spoke about refocusing on the company's core business. This largely aligns with the speech that Cameron Lautner delivered on WeCrashed.
What is WeCrashed Based On?
WeCrashed is based on WeWork, a co-working spaces leasing company, and the sensational failure of its IPO. WeWork was founded by the duo of Adam Neumann and Miguel McKelvey in 2008. It grew steadily over the years and became successful. It operated tens of millions of square feet of space in the U.S. and other countries around the world. It also garnered millions of users from just about 450 persons in 2010.
WeWork catered to both SMEs and giant corporations such as Microsoft, IBM, Amazon, and Airbnb, and was valued at $47 billion in January 2019. The company attempted to go public in September 2019 but it failed because the investing public was not satisfied with the details contained in their prospectus. The public didn't agree with their governance model and other issues and so showed a lukewarm attitude to their IPO. This caused the value of the company to crash and WeWork was forced to cancel the IPO altogether.
The cancellation led to a lot of scrutiny on the company and the eccentric CEO, Adam Neumann, was forced to step down. WeCrashed captured all these activities. It also focused on the relationship between Neumann and his wife, Rebekah. Rebekah played an influential role in her husband's company. She styled herself as co-CEO and headed a division of the company known as WeGrow. It is believed that she contributed to WeWork's failure with her penchant for idealistic concepts.
Where to Watch WeCrashed
You can only watch WeCrashed on Apple TV+, the subscription-based service of Apple. WeCrashed is an original production of Apple TV+ and as such, they have exclusive rights to it. It is possible that Apple TV+ may choose to share its exclusive rights with other platforms in the future but that remains to be seen. For now, if you want to watch WeCrashed, you should subscribe to Apple TV+ which comes at a price of $4.99 monthly.