In putting together the list of Quentin Tarantino's movies in order, it is worth of mention that the American has directed a total of ten films, and each of them were released in the years between 1992 and 2019. Although Tarantino's films can all be viewed independently, they are all part of a cinematic universe of corresponding films that form a larger story. If you are new to Quentin's cinematic universe, his movies are best watched chronologically.
Known for the pop culture references, intriguing lengthy dialogues, and graphic depiction of violence in his movies, Quentin Jerome Tarantino is a 60 year-old American screenwriter and film director. The multi-talented filmmaker is responsible for some of Hollywood's best and most memorable films. Here are all Tarantino films in order of release.
How Many Movies Has Quentin Tarantino Made?
Quentin Tarantino has directed ten films. He began his career in the 1980s, directing and writing Love Birds in Bondage and also writing, directing, and starring in My Best Friend's Birthday, an amateur short comedy film that was never officially released.
If we count all actual Quentin Tarantino films directed with him behind the camera, we can say that he has directed 11 films in total, but short films are not typically associated with theatrical releases.
Because he considers Kill Bill to be one film, Quentin Tarantino, counts Once Upon a Time in Hollywood as his ninth film, but that is not accurate because Quentin has directed ten full-length feature films.
Kill Bill: Volume 1 was released in 2003, and its sequel Kill Bill: Volume 2, was released in 2004. Because Kill Bill: Volume 2 is a continuation of Kill Bill Volume 1, Tarantino may be justified in considering the Kill Bill franchise as a single film. However, they are still two distinct films, and because they are two distinct films, Quentin Tarantino has directed ten films, not counting his first; the 1987 film, My Best Friend's Wedding.
Quentin Tarantino has confirmed that the majority of his films exist in the same universe, but while this confirms the theory that his films are linked, there is no official "correct" viewing order for these films. However, viewing Tarantino's films in the order that they were released is the best way to see his prowess as a director.
List of Quentin Tarantino's Movies and their Recommended Viewing Order
1. Reservoir Dogs
Release Date: 9 October 1992
Genre: Crime/Drama
Cast: Harvey Keitel, Tim Roth, Chris Penn, Steve Buscemi, Lawrence Tierney, Michael Madsen
Tarantino plays Mr. Brown, one of the gang members, in Reservoir Dogs. It is the only Quentin Tarantino film to have premiered at the Sundance Film Festival to date. In this film, eight criminals join forces for a perfectly planned jewelry heist, but things go horribly wrong, causing the surviving gang members to suspect that one of them is an undercover cop.
Tarantino burst onto the Hollywood filmmaking scene with this violent, gritty crime drama that proved indie films could be just as exciting as anything Hollywood has to offer. "Reservoir Dogs" follows a crew of criminals as they try to figure out what went wrong during a botched jewel heist.
In this movie, Tarantino played with audience expectations as he kept the central heist off-screen and created suspense through character interactions.
2. Pulp Fiction
Release Date: 14 October 1994
Genre: Crime/Drama
Cast: John Travolta, Samuel L. Jackson, Uma Thurman, Harvey Keitel, Tim Roth, Amanda Plummer, Maria de Medeiros, Ving Rhames, Eric Stoltz, Rosanna Arquette, Christopher Walken, Bruce Willis
Pulp Fiction has the highest Rotten Tomatoes rating of any film directed by Quentin Tarantino. For this film, Tarantino received multiple Academy Awards, Golden Globe, and BAFTA nominations, all of which were his first. He won all three major awards for Best Screenplay.
In addition to its seven Oscar nominations, the film received three acting nominations. It won the Palme d'Or at Cannes in 1994, making it Tarantino's only film to do so. Several characters in this film have their lives intertwined with those of two hitmen working for crime lord Marsellus Wallace.
Wallace's actress wife Mia, two nervous robbers named 'Pumpkin' and 'Honey Bunny,' and a struggling boxer named Butch Coolidge, who has betrayed Wallace, are all in the mix.
The film, which has been both condemned for its violence and praised for its dialogue, is a multi-narrative, self-referential pastiche about a group of criminals whose lives intertwine in unexpected ways.
There's Vincent Vega, a hitman who ends up in a lethal situation after taking the boss's wife out to dinner and dancing; Butch Coolidge, a boxer who goes on the run after refusing to fight; and then there's Vincent's partner, Jules Winnfield, who has a faith crisis after a hail of bullets nearly misses him. Not to mention a pair of lovebird robbers, a smooth-talking fixer, a chatty Vietnam War vet, and a crime lord who likes to go "old school" on his adversaries.
3. Jackie Brown
Release Date: 25 December 1997
Genre: Crime/Drama
Cast: Pam Grier, Samuel L. Jackson, Robert Forster, Bridget Fonda, Michael Keaton, Robert De Niro
Jackie Brown is Tarantino's only film that is based on someone else's work, and it is based on Elmore Leonard's 1992 novel Rum Punch. For their performance in the movie, Pam Grier and Samuel L. Jackson were nominated for Golden Globes, and Robert Forster was nominated for an Oscar.
Jackie Brown stands out in Tarantino's filmography, being less self-referential and more tenderhearted than his previous efforts. It revolves around a middle-aged flight attendant smuggling money into the United States for a violent arms dealer who lives with a perpetually stoned house bunny and his ex-con buddy.
When she is apprehended by the feds, she agrees to assist in the capture of Jackson. Simultaneously, she teams up with a lonely bail bondsman to steal a large sum of money from her boss. Tarantino's script for this movie is like Leonard's books. It focused on dialogue and character rather than plot.
4. Kill Bill: Vol. 1
Release Date: 10 October 2003
Genre: Action/Crime
Cast: Uma Thurman, Lucy Liu, Vivica A. Fox, Michael Madsen, Daryl Hannah, David Carradine, Sonny Chiba, Julie Dreyfus, Chiaki Kuriyama, Gordon Liu, Michael Parks
Tarantino fans consider both Kill Bill films to be among the best martial arts films of all time. Kill Bill is known for its brutal action sequences. This Quentin Tarantino film earned Uma Thurman both BAFTA and Golden Globe nominations for Best Actress.
"Vol. 1" is considered to be one of the greatest samurai films of all time. It is also characterized by a joyous display of Tarantino's talent for action, character, and dialogue. Uma Thurman plays The Bride, an assassin who is shot on her wedding day by her fiancee, Bill. After waking up from a four-year coma, she embarks on a quest for vengeance against the group of assassins who conspired against her.
In both parts, the plot essentially serves as a clothesline for a series of breathtaking fight scenes, including a stunning scene in which The Bride battles O'Ren Ishii and her yakuza mob, the Crazy 88, in a Tokyo restaurant. In order to create a fast-paced collage of cinema, Tarantino goes all out for this film, shooting in color, black-and-white, slow-motion, and animation.
5. Kill Bill: Vol. 2
Release Date: 16 April 2004
Genre: Action/Martial Arts
Cast: Uma Thurman, David Carradine, Michael Madsen, Daryl Hannah, Gordon Liu, Michael Parks
In Vol. 2, the Bride arrives in Mexico in search of Bill after exacting her vengeance on some of those who attempted to kill her. She must rely on a secret assassination technique as she gets ready to face her final victim. But she also has to deal with a reality that might shape her future.
The two parts of "Kill Bill" are so fascinatingly different from one another that it almost seems like a shame to combine them into one movie, even though you could just as easily do so (as Tarantino himself does). Vol. 2 is slower and more deliberate than Vol. 1, which is a fast-moving samurai epic and goes deeper into The Bride's backstory. Vernita Green and O-Ren Ishii were the targets of her vengeance, and now she is turning her samurai sword on one-eyed Ellie Driver, bouncer Budd, and ultimately Bill, the person who left her bleeding at the altar. Everything comes down to an extended conversation between the two ex-lovers, which is just as exciting as any fight scene.
Thurman and Carradine each received Golden Globe nominations for lead and supporting roles. When all is said and done, "Kill Bill" is a tremendous accomplishment—a four-plus hour martial arts epic that both honors and elevates the genre.
6. Death Proof
Release Date: 06 April 2007
Genre: Action/Thriller
Cast: Kurt Russell, Rosario Dawson, Vanessa Ferlito, Jordan Ladd, Rose McGowan, Sydney Poitier, Tracie Thoms, Mary Elizabeth Winstead, Zoë Bell
Despite having the lowest rating of any Quentin Tarantino film, Rotten Tomatoes still classifies it as "Fresh." In a 2012 interview with THR, Quentin Tarantino stated that he considers the movie to be his worst.
Death Proof is a purposeful homage to the exploitation movies that captured Tarantino's teenage interest. It was first presented as one half of the double-bill "Grindhouse," along with Robert Rodriguez's "Planet Terror." Stunt Man Mike, played by Kurt Russell, drives around terrorizing gorgeous women.
From the technical flaws to the cardboard characters and gleefully trashy sexuality and violence, it perfectly captures the spirit of an exploitation movie. However, it shares the same fatal flaw as the exploitation films it attempted to imitate: a story that is more intriguing as an idea than an execution.
7. Inglourious Basterds
Release Date: 21 August 2009

Genre:

War/Action

Cast: Brad Pitt, Christoph Waltz, Michael Fassbender, Eli Roth, Diane Kruger, Daniel Brühl, Til Schweiger, Mélanie Laurent, B. J. Novak, August Diehl, Julie Dreyfus, Sylvester Groth, Jacky Ido, Denis Menochet, Mike Myers, Rod Taylor, Martin Wuttke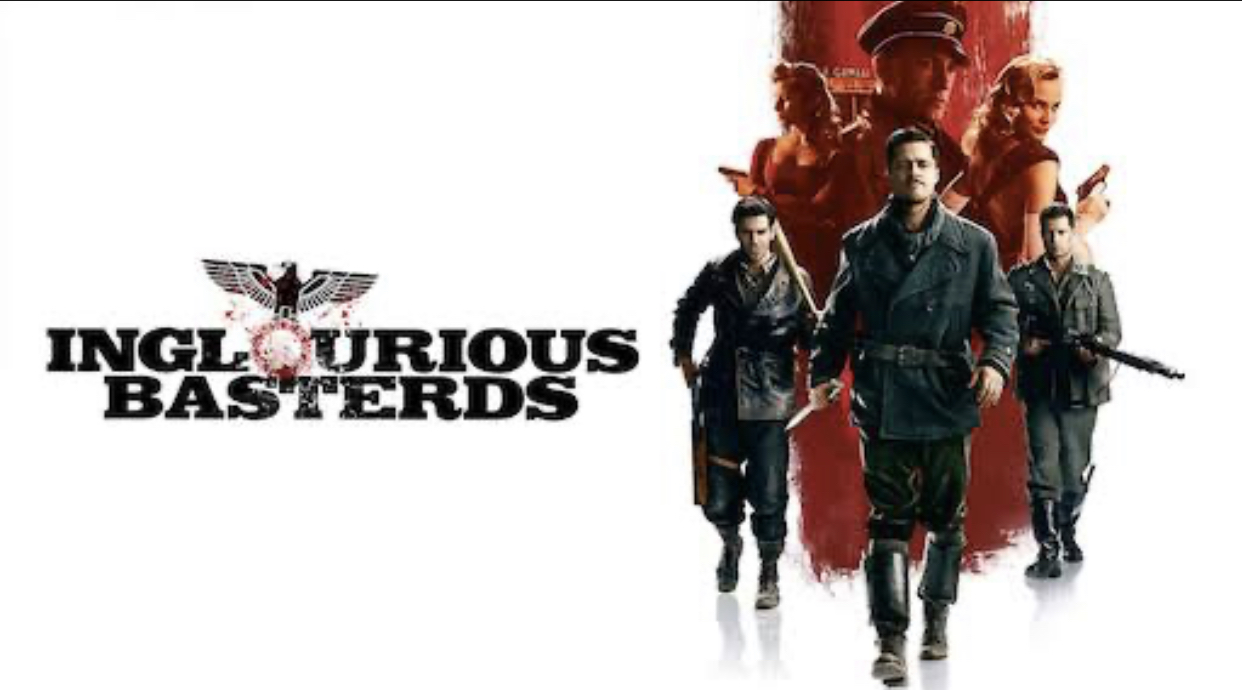 For his outstanding performance, Christoph Waltz swept the Best Supporting Actor Award at every major award ceremony, including the Golden Globe, BAFTA, Critics' Choice Awards, Screen Actors Guild (SAG), and Academy. As a cast member, he additionally received a SAG Award for Outstanding Performance by a Cast in a Motion Picture.
Waltz received the Best Actor prize for the same movie the following year at the Cannes Film Festival. At the Golden Globes, BAFTA, and Oscars, Tarantino received nominations for Best Director and Best Screenplay. He also won his first Critics' Choice Award for Best Screenplay. The movie itself was a contender for the Cannes Palme d'Or.
In "Inglourious Basterds," an inventive and zealous film, the World War II epic is turned on its head and shaken out of its complacency. Three main characters dominate Tarantino's Inglourious Basterds: Shosanna, a Jewish girl out to avenge her family after they were murdered by Nazis; Col. Hans Landa, a sadistic S.S. officer who takes pleasure in carrying out his duties; and Lt. Aldo Raine, leader of a Dirty Dozen-style group of American soldiers plotting to assassinate Hitler.
Inglourious Basterds is a movie that can be exhilarating, funny, or sad at different points, but it never gets boring. The movie received eight nominations for Oscars, including Best Picture, and nominations for Tarantino's writing and directing.
8. Django Unchained
Release Date: 25 December 2012
Genre: Western/Drama
Cast: Jamie Foxx, Christoph Waltz, Leonardo DiCaprio, Kerry Washington, Samuel L. Jackson, Walton Goggins, Dennis Christopher, James Remar, Michael Parks, Don Johnson
Tarantino won an Oscar, a Golden Globe, a BAFTA, and a Critics' Choice Award for Best Screenplay, in addition to receiving nominations in other categories across the major ceremonies; Waltz won his second Oscar, Golden Globe, and BAFTA for Best Supporting Actor for his performance in Tarantino's highest-grossing film, Django Unchained, which earned over USD 425 million worldwide.
In this film, Jamie Foxx plays the role of Django, a freed slave who joins forces with a German bounty hunter to track down his wife. They follow her to a plantation in Mississippi, where the dapper Calvin Candy and his devoted house slave are keeping her as a hostage.
This is a satisfying and occasionally hilarious revenge story with an excellent, anachronistic soundtrack. Despite its serious subject matter, it is a rollicking good time at the movies.
9. The Hateful Eight
Release Date: 25 December 2015
Genre: Western/Drama
Cast: Samuel L. Jackson, Kurt Russell, Jennifer Jason Leigh, Walton Goggins, Demián Bichir, Tim Roth, Michael Madsen, Bruce Dern, James Parks, Channing Tatum
Tarantino was nominated for both a BAFTA and a Golden Globe for Best Screenplay. However, its most well-known achievement is the Oscar for Best Original Score won by Italian composer Ennio Morricone. Morricone, who died in 2020, won the only competitive Academy Award. In fact, the film marked his first composition for a Western in nearly 40 years. For The Hateful Eight, Morricone also won a Golden Globe and a BAFTA.
In this film, bounty hunter Major Marquis Warren rides in a stagecoach with another bounty hunter, John 'The Hangman,' his prisoner, fugitive Daisy Domergue, and a man named Chris Mannix to a stopover at a mountain pass.
In the harsh Wyoming winter, they are all looking for shelter from an approaching blizzard. At the stopover, they come across four suspicious strangers, resulting in a tense confrontation.
10. Once Upon A Time In Hollywood
Release Date: 26 July

 

2019
Genre: Drama/Comedy
Cast: Leonardo DiCaprio, Brad Pitt, Margot Robbie, Emile Hirsch, Margaret Qualley, Timothy Olyphant, Austin Butler, Dakota Fanning, Bruce Dern, Al Pacino
Despite the fact that the main characters are fictional, this Tarantino film is based on the infamous Tate-LaBianca murders committed by the Manson Family. Several characters in Once Upon a Time in Hollywood are based on real-life figures, including Tate, Polanski, and members of the Manson Family, played by Fanning, Butler, Lena Dunham, and Maya Hawke.
The film received ten Academy Award nominations, with Brad Pitt winning Best Supporting Actor and Barbara Ling and Nancy Haigh winning Best Production Design. Tarantino won Best Picture and Best Original Screenplay at both the Golden Globes and the Critics' Choice Awards, despite being nominated in multiple categories.
Tarantino's "Once Upon a Time… in Hollywood" could be the film he was born to make. It's undoubtedly one of his most mature works to date, a loving homage to a bygone Hollywood. The year is 1969, and fading TV star Rick Dalton is attempting to resurrect his career with the assistance of his devoted stunt double, Cliff Booth.
Meanwhile, the Manson Family is hatching their sinister plot, and Sharon Tate is enjoying her newfound celebrity and marriage to Roman Polanski. Tarantino fills the screen with several odes to 1960s movies, music, and television, while the costumes and art direction firmly place us in the decade's final days.
Al Pacino, Kurt Russell, Emile Hirsch, Timothy Olyphant, Dakota Fanning, Margaret Qualley, and Bruce Dern appear in memorable character roles.
List of Quentin Tarantino's Movies in Order of Release and their Worldwide Box Office Gross Earnings:
Reservoir Dogs (1992) – $3 million (North America)
Pulp Fiction (1994) – $214 million
Jackie Brown (1997) – $75 million
Kill Bill: Vol. 1 (2003) – $156 million
Kill Bill: Vol. 2 (2004) – $152 million
Death Proof (2007) – $31 million
Inglourious Basterds (2009) – $321 million
Django Unchained (2012) – $425 million
The Hateful Eight (2015) – $156 million
Once Upon a Time… In Hollywood (2019) – $374 million
Note: The figures represent the worldwide box office gross.