Years after it came to an end, one thing fans have not forgotten are Friday Night Lights cast and characters. The show still remains one of the most popular shows on TV in recent times, thanks to its casting and the story it tells.
In five seasons and 76 episodes, Friday Night Lights which ran from 2006 to 2011, was based on the 2004 movie of the same name. It told the story of a high school football team, the Dillon Panthers, which was beloved in a Texas community. The story is weaved around the team, the school, and the fictional Dillon community as it served a story of inspiration and humor among other things.
If you are having some nostalgic feeling and wondering where the Friday Night Lights Cast and Characters may be today, check out where they are and what they are doing.
Friday Night Lights Cast and Characters
1. Kyle Chandler (Eric Tyler)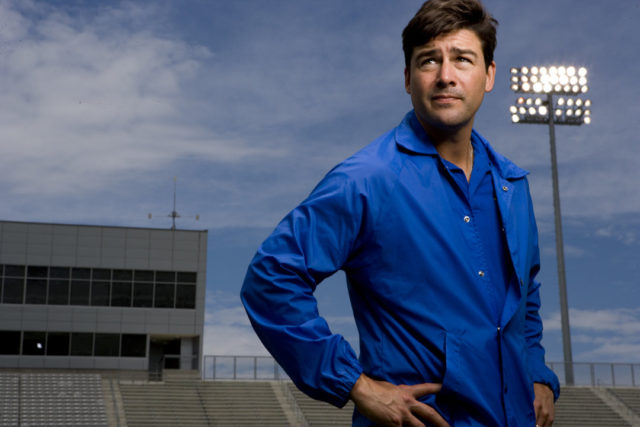 The actor played Eric Taylor, the Dillon Panthers' head coach. He is one of the most inspirational characters in the show, pushing his players to achieve more at all times. Years after it came to an end, the show still remains one of his best, fetching him the Primetime Emmy Awards for Outstanding Lead Actor in a Drama Series and also a Critics' Choice Television Awards.
Kyle Chandler has appeared in various TV shows and films after Friday Night Lights including the 2012 film, Argo, Manchester by the Sea (2016), and First Man (2018). His most recent works are Godzilla: King of the Monsters in which he portrays Mark Russell and Catch 22 (2019), playing Colonel Cathcart. Before then, he was in Bloodline as John Rayburn from 2015 to 2017.
2. Connie Britton (Tami Taylor)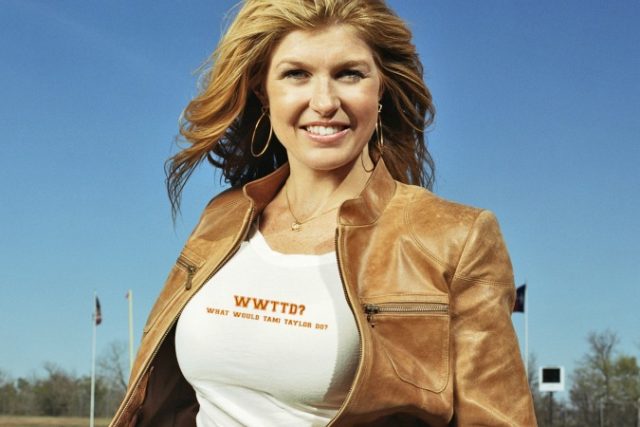 Portraying the wife of Eric Tyler, Tami Taylor, Connie is one of the few people that were on all the seasons of the TV show. She is portrayed as someone who is very supportive of her husband and at the same time, very independent. She worked as the guidance counselor of Dillon High before her family finally leaves for Philadelphia at the end of the series when she took a job in a university in Philadelphia.
Since the end of the show, Connie Britton who is also a singer has appeared in a number of other movies and TV shows including Nashville from 2012 to 2018. Her most recent works include the 2019 movies The Mustang and Fair and Balanced and then the TV series, Dirty John.
3. Taylor Kitsch (Tim Riggins)
He took the role of the bad boy of the show. Even though he was a good footballer, he was an alcoholic and womanizer who went as far as having an affair with the girlfriend of his best friend. One of the best parts of the show is how he transformed from a troubled kid at the start to an entirely different person by the end. He was in the show from the first to the fourth episode as a major character while in the fifth he was a recurring character.
Friday Night Lights still remains his major TV show, he also starred in True Detective (2015) and Waco (2018). He has also appeared in a good number of films including John Carter (2012), Lone Survivor (2013), American Assassin (2017), and 21 Bridges (2019).
4. Michael B. Jordan (Vince Howard)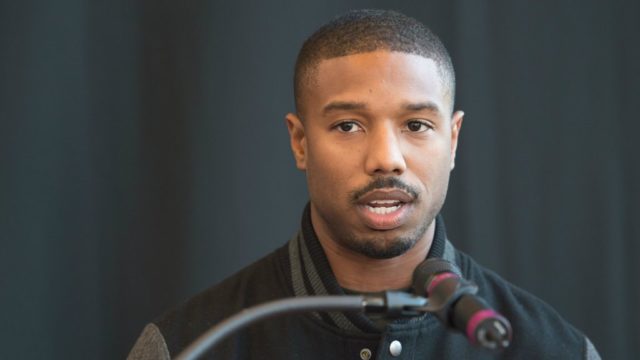 joining the show in the fourth season, but by the end of the fifth season, he had already emerged as one of the favorite characters of fans. He is not the most trouble-free kid in the show as he had his brushes with the law. He also has his personal problem of arrogance and a family problem with an overbearing father and a mother who has drug problems.
After the show, Jordan has grown into a very big star with many successful movies and TV shows to his name. His resume has come to have works including Fahrenheit 451 (2018) and Raising Dion (2019). He has achieved so much more with movies including Fantastic Four (2015), Creed (2015), Black Panther (2018), and Creed II (2018).
5. Aimee Teegarden (Julie Taylor)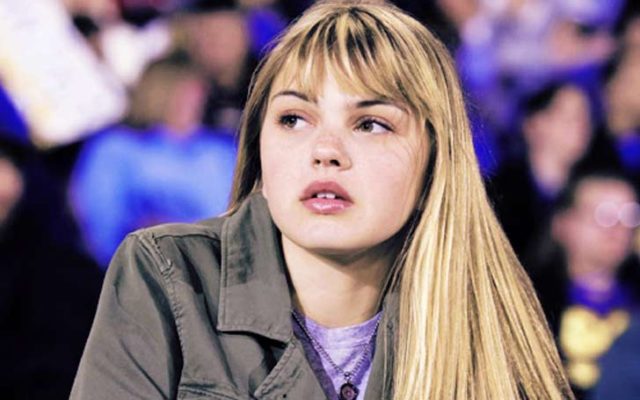 Teegarden is only the third character to appear in all seasons of the series. She is the daughter of Tami and Eric Taylor who in the early seasons of the show was a rebellious teenager engaging in alcohol, drugs, and other things. She is also the girlfriend of Matt Saracen before she later left him for someone else.
Aimee has continued as an actress with a good number of movies to her credit. She has made recent appearances in Star-Crossed (2014), The Ranch (2016), and Notorious (2016). Most recently, she appeared in the 2017 films Rings and A Change of Heart and also in the 2018 TV film, Once Upon a Christmas Miracle.
6. Zach Gilford (Matt Saracen)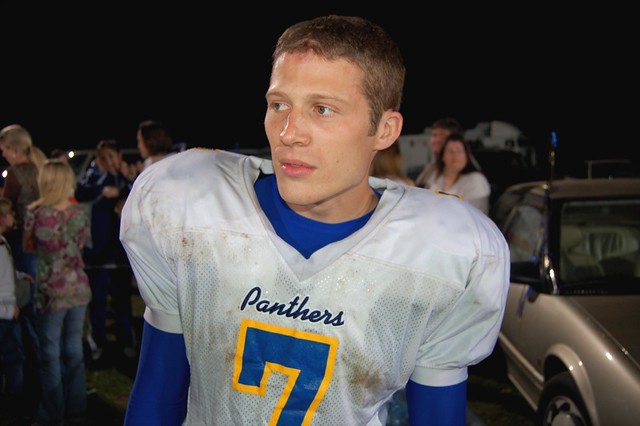 Gilford portrayed a shy and laid back kid, Matt in FNL. When he first joined the team, he had a problem fitting in due to self-confidence. In order to help him develop, Coach Taylor helped him in becoming a very good player. However, he found himself in love with the daughter of the coach, Julie. The two later broke up before they got married and moved to Chicago.
After FNL, he got married to actress Kiele Sanchez in 2012 and has also made some appearances including in the 2014 films Devil's Due and The Purge: Anarchy. He was also in the TV shows- Off the Map (2011), Kingdom (2017), and Lifeline (web series) (2017). He currently plays Gregg in Good Girls and Ben Walker in L.A.'s Finest.
7. Tyra Collette (Adrianne Palicki)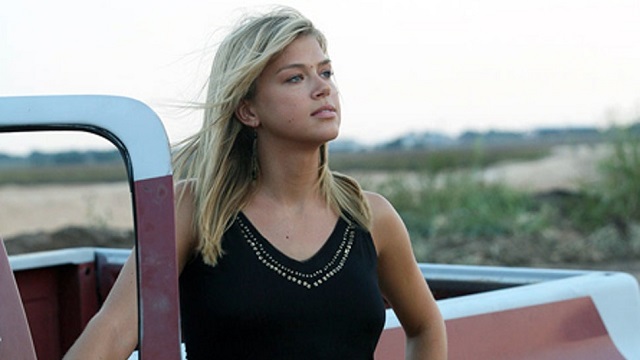 She was in the show from the first to the third season before she went missing in the fourth and then making a guest appearance in the fifth. Dillon high school's bad girl who dated Tim Riggins, Landry, and Cash. Tami went on to help her in getting her acts together and then after she graduated from high school, she got admitted into the University of Texas.
In 2019, Adrianne Palicki got married to actor and singer, Scott Grimes. Professionally, she has appeared in films such as Red Dawn (2012), G.I. Joe: Retaliation (2013), John Wick (2014), and S.W.A.T.: Under Siege (2017). She also has some TV shows to her credit since FNL including From Dusk till Dawn: The Series (2014), This Is Why You're Single (2014), and Most Wanted (2016). She currently portrays Commander Kelly Grayson in the TV show, The Orville.
8. Jason Street (Scott Porter)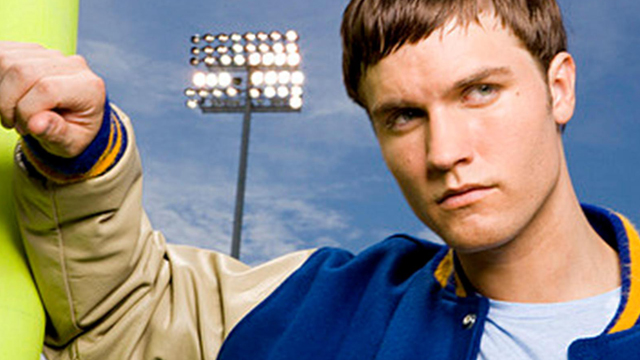 Among other Friday Night Lights cast, Street brought something entirely different and emotional to the show. He was one of the star players of the Dillon Panthers, playing as a quarterback until he suffered an accident during the first game of his senior year which left him paralyzed waist down. He later developed an interest in quad rugby. Street later moved to New Jersey where he lived with his wife and son and also worked there as a sports agent. He was once in a relationship with Lyla Garrity.
Since FNL, he has not had many appearances as a movie actor, neither does he have many on TV. He was in Hart of Dixie as George Tucker from 2011 to 2015, and then in the TV film Master Work in 2015. He was also in Ultimate Spider-Man (2016-2017), the CBS drama series Scorpion (2016), and Outcast (2016). Most recently, he was in Law & Order: Special Victims Unit and Avengers Assemble both in 2018. On a personal level, he got married in 2013 to Kelsey Mayfield whom he met on the set for FNL and together, they have a son.
9.  Jess Merriweather (Jurnee Smollett)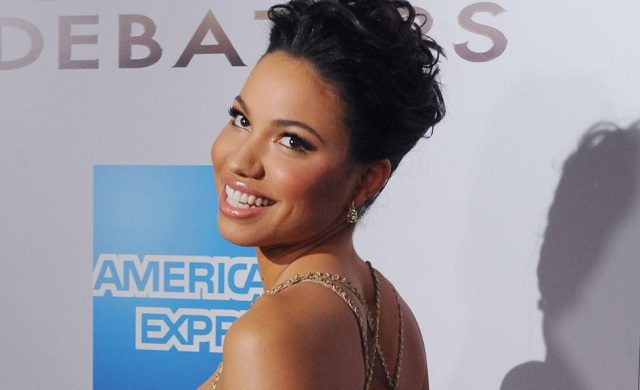 Merriweather is another character that came in the 4th season but still ended as one of the best. With a father who was a state champion for the East Dillon Lions, she was a student of East Dillon, even though she hated both the team and the sport. She is a young lady who is saddled with many responsibilities including caring for her younger siblings and working in the family restaurant. She would later fall in love with coaching.
Jurnee Smollett-Bell has appeared in a handful of films since FNL such as Temptation: Confessions of a Marriage Counselor (2013), Hands on Stone (2016), and One Last Thing (2017). She was also in some TV shows even though FNL still remains one of her biggest. True Blood (2013-2014), Parenthood (2013), and Underground (2016-2017) are some of her popular TV appearances. She was recently in Lovecraft Country (2019).
See Also: How to Get Away With Murder Season 6: Release Date & Other Details
10. Lyla Garrity (Minka Kelly)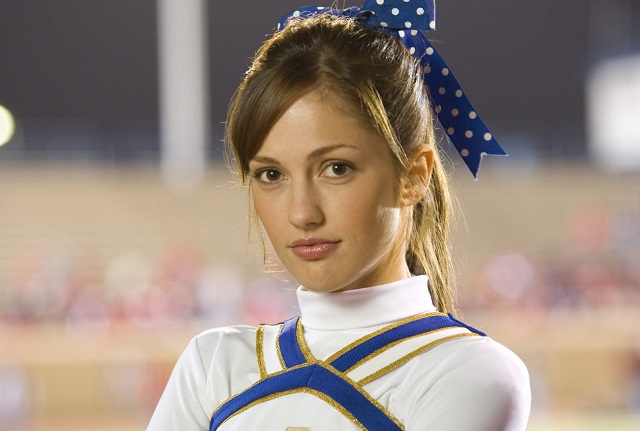 Garrity was in the first three seasons of the show before leaving in the fourth and only making a guest appearance which was her last. She was the girlfriend of Street but she cheated on him with Riggins after his accident, leading to the end of their relationship.
Since she left FNL in 2010, Minka has been on a number of other shows including Parenthood (2010-2011), Charlie's Angels (2011), Man Seeking Woman (2015), and Jane the Virgin (2017). She is having a recurrent role in the web TV series Titans. In films, she has recently played roles in Nomis (2018), and the 2019 films She's in Portland and Shady Friend (Kara).