Throughout the ages, historians and biographers from all across the world have written books about presidents and other political leaders whose policies and actions have had an impact on history. Sometimes, these world leaders have gone ahead to write these books about themselves, giving first-hand accounts of events that transpired and all the ways through which they came to a particular decision.
Books about presidents from either the United States or elsewhere have proven to be very entertaining and educating reads, especially for those looking for guidance about history's long and hard lessons. Here are some of our favorites that you must read.
The Most Popular Books Ever Written About Presidents
15. George & Barbara Bush: A Great American Love Story
Author: Ellie Leblond Sosa and Kelly Anne Chase
President: George H. W. Bush
Publisher: Down East Books
Original Publishing Date: October 1st, 2018
Awards: N/A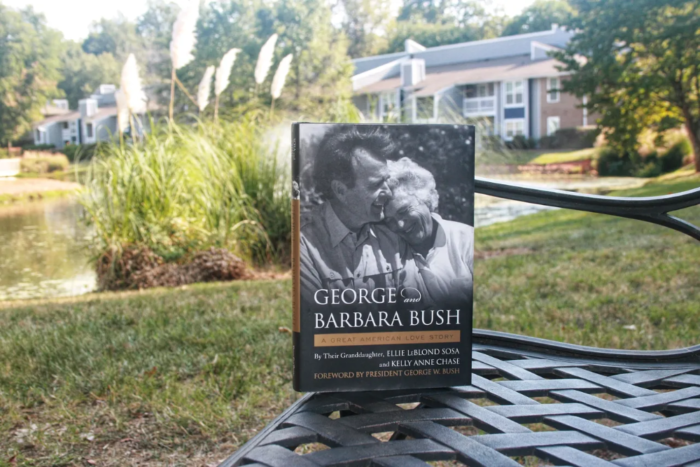 As a result of the huge admiration she had for her grandparents' love story, Ellie LeBlond Sosa co-wrote this book about President H. W. Bush and wife Barbara, exploring their enduring 77-year love affair. Alongside intimate interviews of the couple, the writers went through a lifetime's worth of letters, photographs, and stories that began from the outbreak of World War II through to Bush's time in the Navy and his long service career before revealing never before known facts about the loving couple.
14. Fear: Trump in the White House
Author: Bob Woodward
President: Donald Trump
Publisher: Simon & Schuster
Original Publishing Date: 11 September 2018
Awards: Goodreads Choice Awards Best Nonfiction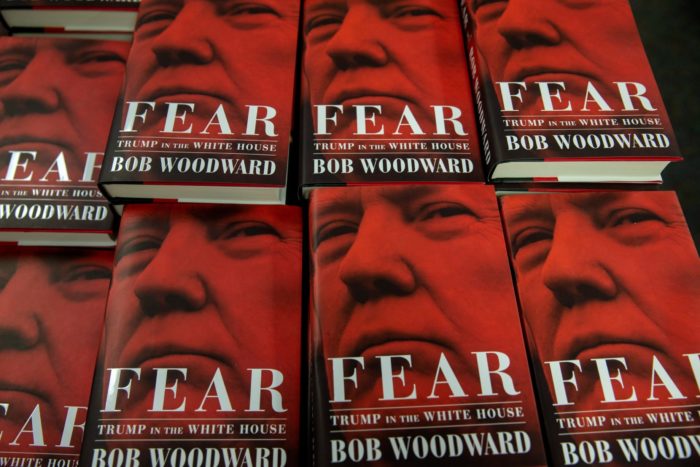 Having sold over 1.1 million copies in its first week of publication to become the fastest-selling opener in Simon & Schuster's history, it's not a surprise to see that this book makes the list of the most popular books about presidents.
After spending hundreds of hours interviewing members of the Trump administration, journalist Bob Woodward, who famously exposed the Watergate scandal that led to Richard Nixon's resignation from the presidency, takes an in-depth look into the presidency of Donald Trump. He details the experiences of a number of aides of the president, some of who employed uncharacteristic means to either get the president to do something or not do anything.
13. Washington: A Life
Author: Ron Chernow
President: George Washington
Publisher: Penguin Group
Original Publishing Date: 5 October 2010
Awards: Pulitzer Prize for Biography or Autobiography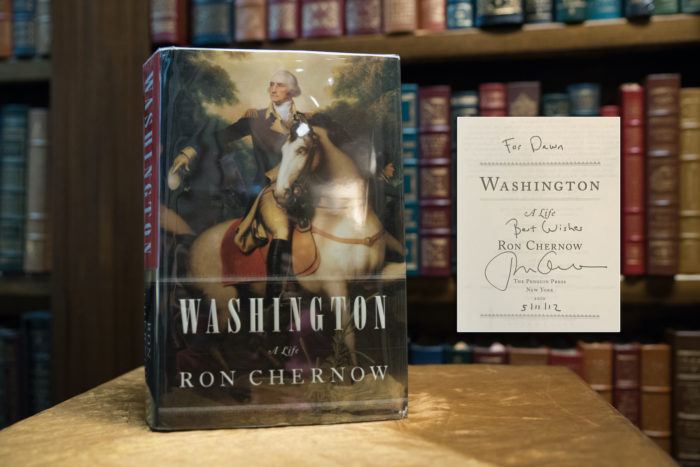 Since the 19th century, many biographers and historians have written books on George Washington, however, critics agree that Washington: A Life by Ron Chernow is the best ever. To this effect, the book which made extensive use of archival evidence and took six years to complete won the Pulitzer Prize for Biography or Autobiography and the New-York Historical Society's American History Book Prize.
In chronological order, the book where Washington is presented as a real, credible, and charismatic man capable of constant self-improvement, discusses all the major events of his life; from his early life to his time in the British Army, his role in the American Revolution, and his presidency.
12. The Rise of Theodore Roosevelt
Author: Edmund Morris
President: Theodore Roosevelt
Publisher: Coward, McCann & Geoghegan
Original Publishing Date: 1979
Awards: Pulitzer Prize for Biography or Autobiography, National Book Award for Biography (Hardcover)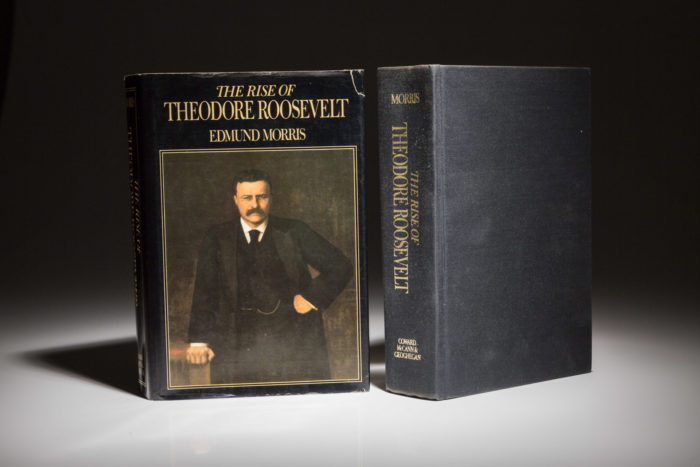 Written by British-American writer Edmund Morris, The Rise of Theodore Roosevelt is a biography of the 26th president of the United States who was in office from 1901 to 1909 and remains the youngest person to ever assume the presidency at the age of 42. The book ended up becoming the first volume of what would eventually turn out to be a trilogy on the life of a man said to have a claim on being the most interesting man ever to be President.
The Rise of Theodore Roosevelt dissects Teddy's rise to power; from his birth to how he transformed from a sickly boy with asthma to a full-blooded man with a cowboy persona. It fully studies his ascendency to the highest office in the land, showing that it was inevitable that he was going to become the president of the country at some stage in his life.
11. Long Walk to Freedom
Author: Nelson Mandela
President: Nelson Mandela
Publisher: Little Brown & Co
Original Publishing Date: 1994
Awards: The Alan Paton Award (1995)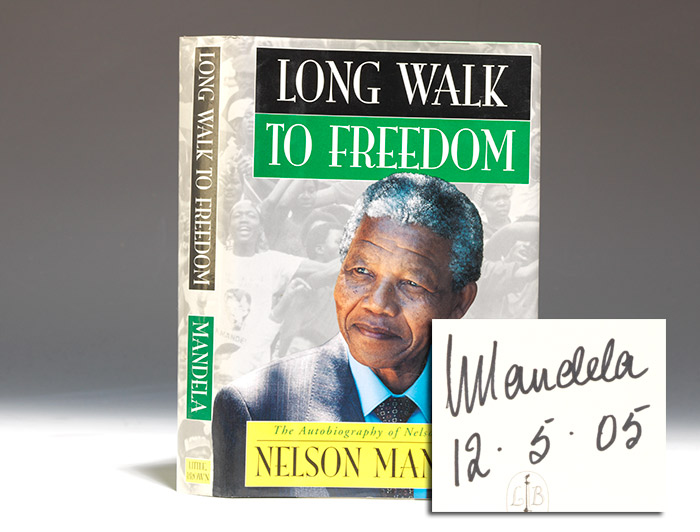 Long Walk to Freedom is about one of the greatest moral and political leaders the world has ever seen. An epic personal story of struggle, setback, renewed hope, and ultimate triumph, it is one of the books on this list to have inspired a major motion picture. The autobiography focuses on Mandela's early life and formative years, the education he received, the time he spent fighting South Africa's apartheid government as a leader of the then-outlawed African National Congress (ANC), and the 27 years he spent in prison for this role.
10. Rawhide Down: The Near Assassination of Ronald Reagan
Author: Del Quentin Wilber
President: Ronald Reagan
Publisher: Henry Holt and Co.
Original Publishing Date: 5 March 2011
Awards: N/A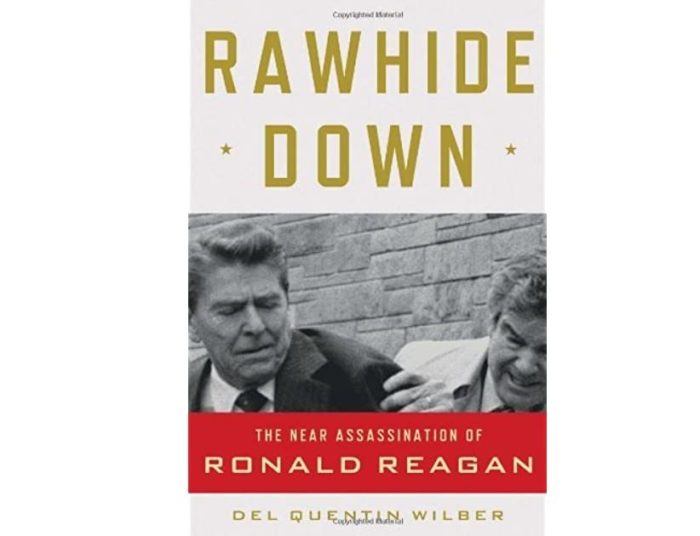 To coincide with the thirtieth anniversary of the attempted assassination of Ronald Reagan, journalist Del Quentin Wilber released a book that gave a minute-by-minute account of what transpired outside the Washington Hilton Hotel on March 30, 1981. Wilber decided to write the book after so many years when he realized that no one had ever written a detailed narrative of the deadly attack and only a few people knew the truth about how close Reagan came to losing his life. He drew on never-before-seen documents, photos, and videos as well as exclusive new interviews with people like ex-Secret Service agent Jerry Parr, who was 18 inches from the president when six shots were fired, for the book that takes its title from President Reagan's Secret Service code name of Rawhide.
9. Richard Nixon: The Life
Author: John A. Farrell
President: Richard Nixon
Publisher: Doubleday
Original Publishing Date: 28 March 2017
Awards: Pulitzer Prize Nominee for Biography (2018), PEN/Jacqueline Bograd Weld Award for Biography (2018), Los Angeles Times Book Prize Nominee for Biography (2017), Andrew Carnegie Medal Nominee for Nonfiction (2018)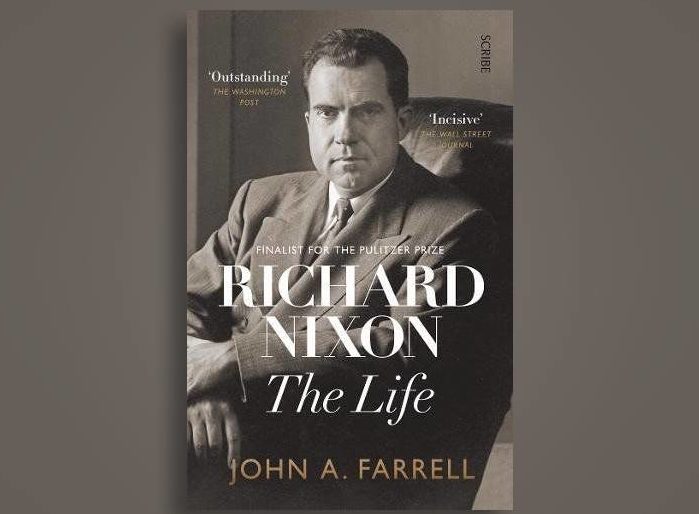 Described as a gripping and unsparing portrayal of America's darkest president, biographer John Farrell offered fresh revelations about Nixon, a man who was driven throughout his life to win at any cost. He did so by employing recently released government documents and oral histories that brought greater understanding to a complex man and the reasons behind his dastardly decisions.
While many biographers have written good books about the former American president, this one stands out because it was elegantly written and is able to tolerate paradoxes and complexity. It begins from the time Nixon entered Congress as an idealistic dreamer looking to build a better world after serving as a Navy lieutenant in the Pacific. The book then goes on to explore how he became unapologetically ruthless on his journey to becoming a senator and vice president within a six-year period before later assuming the highest office in the land, a position he left in disgrace.
8. Margaret Thatcher: The Autobiography
Author: Margaret Thatcher
President: British Prime Minister Margaret Thatcher
Publisher: Harper Press
Original Publishing Date: April 2013
Awards: N/A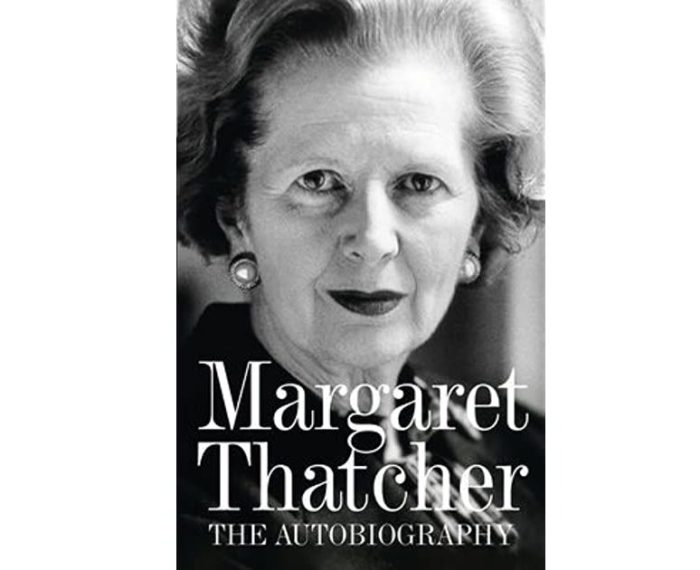 In her own words, Margaret Thatcher: The Autobiography examines the remarkable life of Britain's first female prime minister who unlike no other prime minister of modern times sought to radically change her country and its place in the world. Beginning from her childhood in Grantham to her entry into Parliament, the book shows how she was able to rise through the ranks to lead the Conservative Party to victory in 1979. It further gives first-hand accounts of all the events that occurred in her eleven years in power; the triumphs and the critical moments of her reign, including her unprecedented three election victories.
7. No Ordinary Time: Franklin and Eleanor Roosevelt – The Home Front in World War II
Author: Doris Kearns Goodwin
President: Franklin D. Roosevelt and wife Eleanor
Publisher: Simon & Schuster
Original Publishing Date: 1994
Awards: Pulitzer Prize for History, Ambassador Book Award for Biography & Autobiography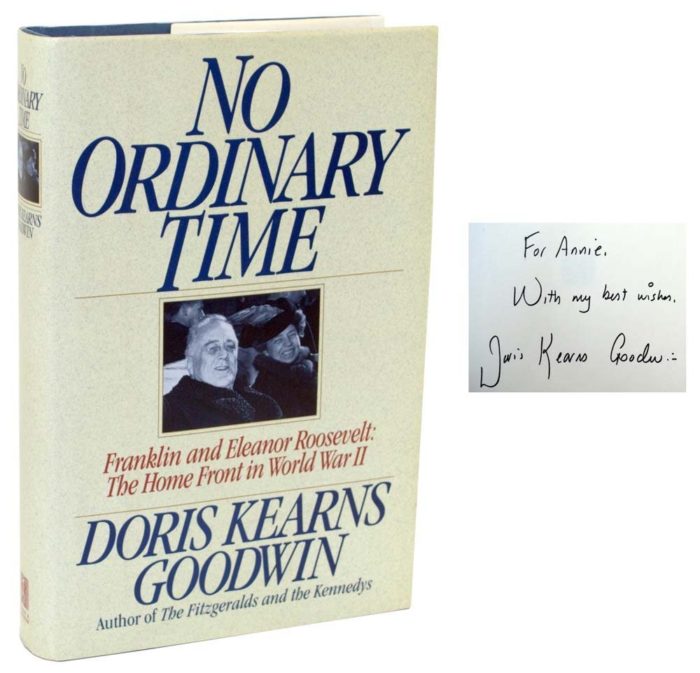 American biographer and historian Doris Kearns Goodwin has written biographies of several U.S. presidents, including Abraham Lincoln and Lyndon Johnson. In her 1995 Pulitzer Prize-winning effort titled No Ordinary Time, a title curled from the speech Eleanor Roosevelt gave at the 1940 Democratic National Convention to unify the then-divided Democratic party, the writer focuses on the lives of President Franklin D. Roosevelt and First Lady Eleanor Roosevelt during one of the most vibrant and revolutionary periods in United States history.
After interviewing 86 people who knew the couple personally, Goodwin wrote the book that intertwines a number of storylines – FDR's policies and his impact on America and the world at war, his marriage to Eleanor, and her life as First Lady. The result of this is an intimate portrait of how Eleanor helped her husband provide extraordinary leadership that unified an isolationist and divided country that would go on to be the preeminent economic and military power in the world.
6. John Adams
Author: David McCullough
President: John Adams
Publisher: Simon & Schuster
Original Publishing Date: May 22, 2001
Awards: Pulitzer Prize for Biography or Autobiography, 2002 Ambassador Book Award for Biography & Autobiography, 2001 American Academy of Diplomacy Award, 2002 Fraunces Tavern Museum Book Award, etc.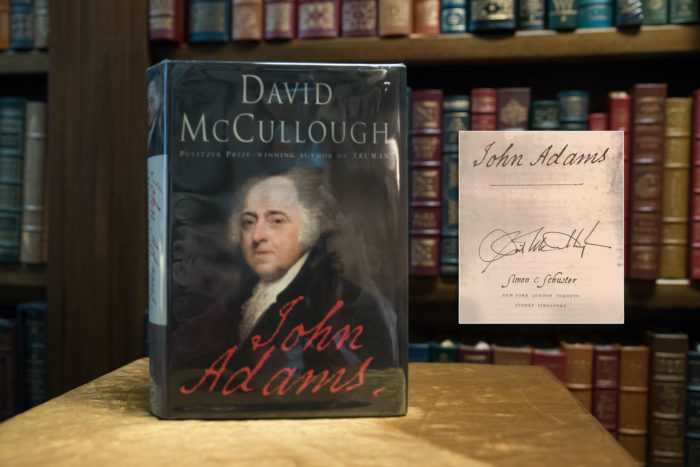 Popular American historian David McCullough has written several award-winning books about different past American presidents. In his 2001 Pulitzer Prize-winning effort titled John Adams, he writes about one of the most important and fascinating Americans who ever lived – a Founding Father who served as the second president of the United States.
With his vivid storytelling ability, McCullough is able to paint an extraordinary portrait of an outstanding American patriot. He perfectly blends a fascinating and colorful narrative with deep insights after having gone through a collection of Adams family letters and diaries; particularly never before published letters between John and his wife Abigail. The result of this is a book about politics, war and social issues, as well as love, religion, ambition, friendship, and betrayal.
5. American Sphinx: The Character of Thomas Jefferson
Author: Joseph Ellis
President: Thomas Jefferson
Publisher: Knopf
Original Publishing Date: 1996
Awards: National Book Award for Nonfiction, Ambassador Book Award for Biography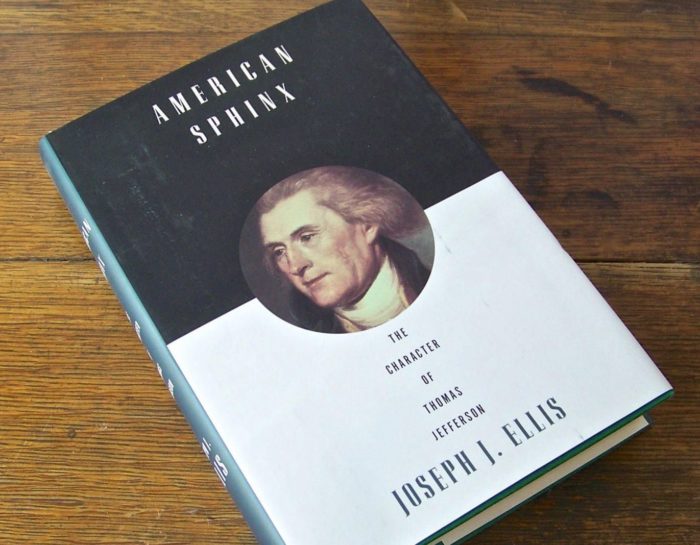 While many scholars of American history have written about Thomas Jefferson, not all have been quite able to accurately explore the enigmatic figure as Joseph Ellis managed in his award-winning effort. Ellis gave a fascinating portrayal of a complicated and controversial man that was full of contradictions and inconsistencies, beginning from his arrival in Philadelphia as Virginia's delegate to his retirement at Monticello. He further wrote about how the third president of the United States shied away from public attention and detested direct confrontation, instead favoring writing.
4. My Early Life (USA Title: A Roving Commission: My Early Life)
Author: Winston Spencer Churchill
President: British Prime Minister Winston Churchill
Publisher: T. Butterworth, London and C. Scribner's Sons, New York
Original Publishing Date: 1930
Awards: N/A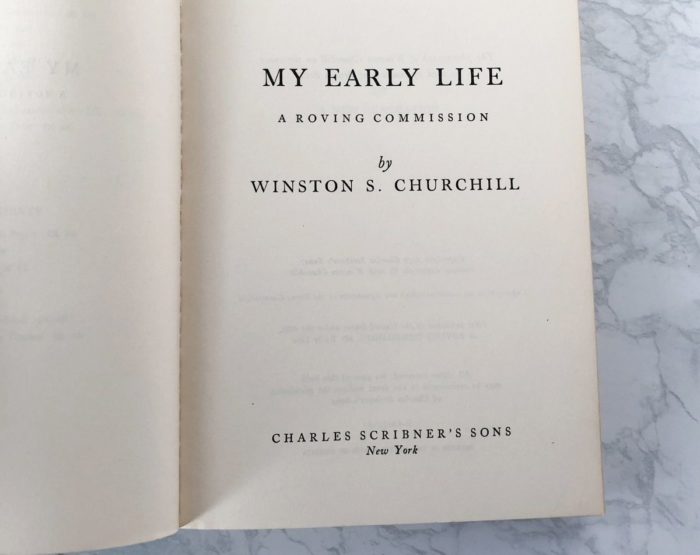 In My Early Life, Winston Churchill, who was at the time in his mid-50s, gives an honest account of his childhood and schooldays, from his birth in 1874 to around 1902. He talks about how he became proficient in writing and speaking English, joined the army, among other publicly known facts about the events in his younger days.
My Early Life stands out against all other books by and about Churchill due to his use of irony and his deliberate intention to entertain without seeking to prove any particular point as he has done with his other works. The 1972 British adventure drama film titled Young Winston was based on the book.
3. Lincoln
Author: David Herbert Donald
President: Abraham Lincoln
Publisher:

Simon & Schuster

Original Publishing Date: 1995
Awards: N/A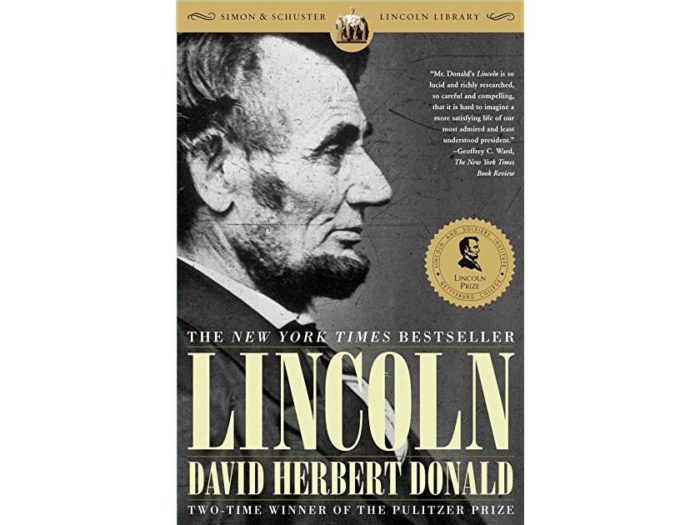 Widely considered as the quintessential Abraham Lincoln biography, Lincoln dissects into the life and presidency of the 16th president of the United States, from his humble beginnings in rural Kentucky to become a great moral leader. Without falling for the temptation to idolize or worship him, Pulitzer Prize-winning author David Herbert Donald is able to tell readers why the man who led his country out of slavery and preserved a shattered Union is one of the greatest presidents America has ever seen.
2. A Thousand Days: John F. Kennedy in the White House
Author: Arthur M. Schlesinger Jr.
President: John F. Kennedy
Publisher: Houghton Mifflin Harcourt
Original Publishing Date: 1965
Awards: Pulitzer Prize for Biography or Autobiography, National Book Award for History and Biography (Nonfiction)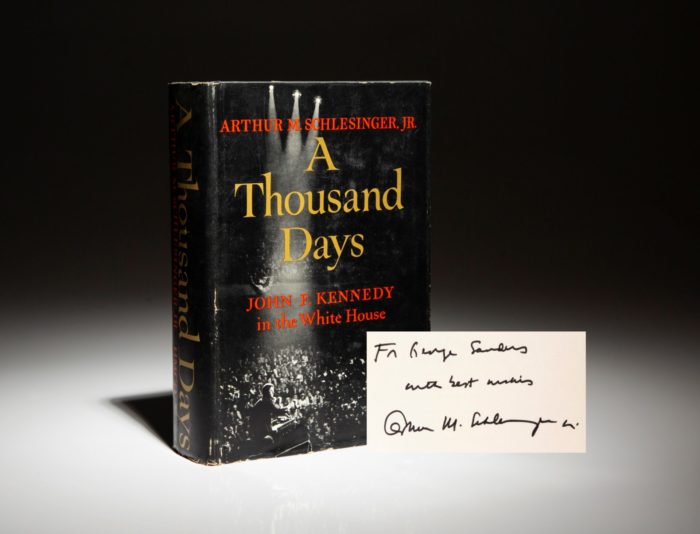 One major reason why many believe American historian Arthur M. Schlesinger Jr. was able to come up with a book considered to be the most complete and definitive portrait of John F. Kennedy and his administration is the fact that he was present behind the scenes; serving as a special assistant to the president.
In this role, Schlesinger was able to witness the politics, policies, and personalities that shaped the tumultuous years of the Kennedy administration; from his long and skillful nomination campaign to his victory over Nixon and the challenges he faced from Moscow and Southeast Asia. The book further chronicles the civil rights revolution, frustrations on Capitol Hill, and the humiliation the president suffered after the Bay of Pigs, among other things.
1. A Promised Land
Author: Barack Obama
President: Barack Obama
Publisher: Crown Publishing Group
Original Publishing Date: November 17, 2020
Awards: 2020 Goodreads Choice Awards for Best Memoir and Autobiography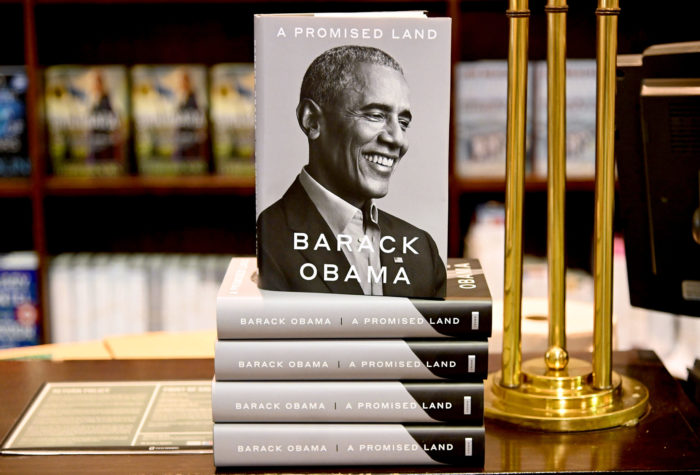 Described by Chimamanda Ngozi Adichie on The New York Times Book Review as a "fine a writer as they come", Barack Obama gives a riveting and sincere personal account of his political career. He begins to tell the story from his time as a young man searching for an identity before deciding to get into politics; detailing his first campaigns to becoming the first African American leader of the free world.
Obama left no stones unturned while reflecting on his life-shaping time in Chicago before his historic presidency, and all the landmark moments that defined it. The book, which is extraordinarily intimate and introspective and also certainly one of the most pleasurable to read about a president, further gives insight into the dynamics of U.S. partisan politics and international diplomacy before coming to an end with the events surrounding the killing of Osama bin Laden in May 2011.