Finding solace and escape in a literary world is not uncommon; due to this need, writers, readers, and lovers of literature always try to find the next best book to lose themselves in. This is why there's a huge demand for the best book subscription boxes and services online.
If you're a literary fan, then the 15 book subscription boxes listed below will not only delight you but will definitely come through for you month after month when all you need is a good book to get through the day. If you're not a 'big reader', this list is still for you; chances are, you know someone who enjoys reading and would definitely appreciate this as a gift. You no longer have to be stumped when looking for the perfect gift for your introverted cousin or sibling.
With so many amazing options, choosing out of the available bunch might be a little overwhelming. However, we've narrowed down your options to some of the best subscription boxes and services online. The only thing left for you to do is choose.
15 Best Book Subscription Boxes and Services Online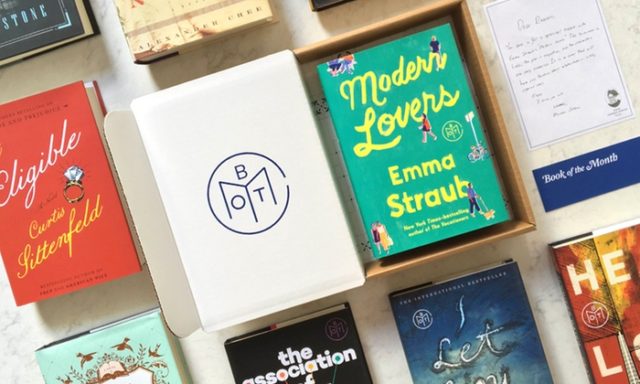 Cost: $16.99 per month ($8.99 per month for a 12-month subscription).
Book of the Month is by far one of the best book subscription services online. The service offers a selection of five new hardcover books each month to its subscribers, as selected and endorsed by a panel of judges. You further have the option of choosing which book you would like to receive or whether the service should choose for you on the first of the month.
Voracious readers who will need extra books in a month can add up to 2 additional books to their order for $9.99 each! Slow readers also have the option of skipping a month in order to finish all their books.
Cost: $34.99 per month ($100.99 for a 3-month subscription, $199.00 for a 6-month subscription, $390.00 for a 12-month subscription).
Another book subscription box service that tries to bring books to life is Once Upon a Book Club. It does so by pairing each monthly book with small gift items and surprises that coordinate with specific parts of the story. The team goes through the hassle of selecting these items from the book in order to help enhance the reading experience. Each gift item comes in an individually wrapped package with a numbered tag that corresponds to a page in the book. As you reach the page that matches a tag, opening the corresponding gift will reveal an item that transports you right into the heart of the story. It is important to not open the gift items until you reach the corresponding page in order to not ruin the experience.
Cost: $29.99 per month plus shipping ($28.99 per month plus shipping for a 3-month subscription and $27.99 per month plus shipping for a 6-month subscription).
OwlCrate looks to have been created specifically for readers interested in finding newly released Young Adult novels. The service goes through the hassle of reading hundreds of YA novels before selecting what it thinks would be best suitable for its subscribers. Each month, OwlCrate members will get a box that will include a new YA novel plus bookish goodies like pins, accessories, small home goods, and other treats that fit the theme of the book in order to create the mood for the literary adventure the reader is set to embark on.
Cost: $29.99 per month (2 Book Box Set for $39.99)
This book subscription box service mainly looks to promote rising authors, while also donating 100% of profits to charities in need. It is best for readers who are looking to find their next favorite author in the Young Adult and Romance genre.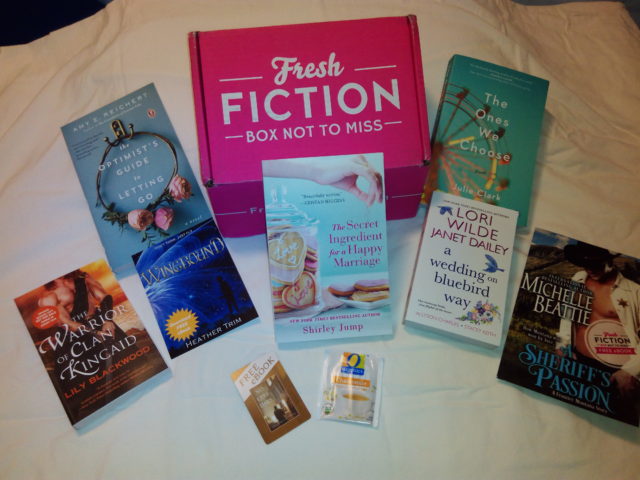 Cost: $25.95 per month plus free shipping in the US ($74.85 for a 3-month Subscription plan)
Fresh Fiction Box is a book subscription box service for readers that are particularly interested in books of the love genre fiction. Each month, subscribers of the service will get 3-5 new fiction books plus 2-4 e-books to enjoy from categories like romance, mystery, and more.
Cost: GBP £26 ($37.07) plus shipping per month (GBP £75 for a 3-month subscription plus shipping, GBP £148.50 for a 6-month subscription plus shipping)
Readers interested in Fantasy and Young Adult books will find UK's FairyLoot to be the best book subscription service for them. Each month, a box that includes a novel and 5 to 6 exclusive book-themed surprises sourced from the author are sent to members.
Cost: $39.95 per month ($34.95 per month for a 3-month subscription)
This is another book subscription box service that was specifically designed for readers of Romance genres. The Bawdy Bookworms boxes include a new book and a few sexy surprises to match as everything centers around adults-only themes.
Cost: Starting as low as $16.00 per month
My Thrill Club has a selection of books in different categories that include Crime & Mystery, Thriller & Espionage, and Horror. There is also a "Surprise Me" option where the service selects a book for you. Each month, the service sends a box that includes two books, plus an eBook and other occasional surprises.
Cost: Plans start at $18 per month and can go up to $43 per month
Designed for stylish bookworms, the Bookish Box is a service that uses literally inspired goodies to inspire reading. It allows members to choose which types of products (shirts, stationery, bath and body products, candles, and books in the Young Adult and Adult Fiction genres) that they would like to receive in their monthly boxes.
Cost: $29.95 every other month
Boxwalla Book Box sets itself apart from other book subscription services by offering books from great writers all over the world. The service's curators go extra miles to find different books; both from the past and present from either legendary writers or potential Nobel Laureates. Each box sent to a subscriber each month contains two books with a detailed insert.
Cost: Starts at $9.99 per month
BookCase Club is a monthly book box subscription service that caters to avid readers of all kinds of genres, thanks to its huge selection of books in categories that include Thrillers, Young Adult, Romance, Books for tweens, kids, and much more. With the aim of sharing the joys of reading with the world, each box promises fun with hand-picked books of over $40 in value.
Cost: $44.95 every 6 to 8 weeks
Powell's Indiespensable subscription club that is curated by the team behind the iconic Powell's Books in Portland, Oregon. This service delivers the best new books, with special attention to leading independent publishers. Their selections, which are all autographed, are chosen every 6-8 weeks and sent to subscribers. Furthermore, a number of items are included in the packages, such as a small booklet of information, author interviews, and other insights that gives depth and context to the book in question.
Cost: Standard $45.00 per month; Essential $35.00 per month; Book Club $16 per month plus free US shipping
Designed specifically for men, Culture Carton is not just your average book subscription box, but a men's lifestyle box of sophistication that is delivered to your doorstep each month. It was created to satisfy men's need for reading and getting the best new products. The standard and essential subscription for the service gives the user all the best lifestyle items that are handpicked by the team. They could include neckties, patterned socks, and other must-haves as well as a great book. The Book club option gives the user a handpicked book of the month selected by Culture Carton.
Read Also: 10 National Book and Magazine Awards You Should Know About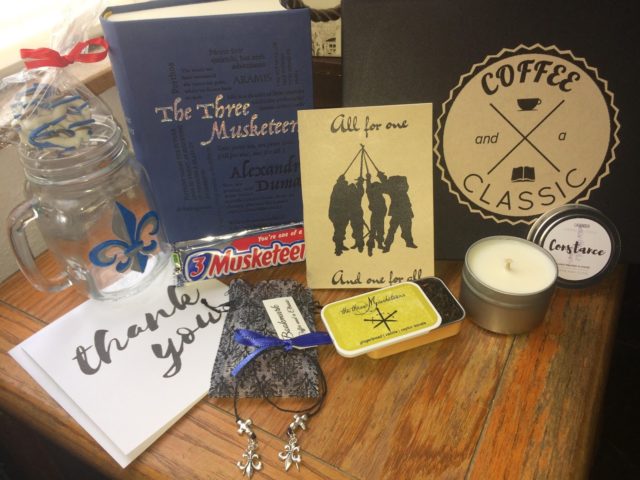 Cost: Starter Classic $29.99 per month; Standard Classic $40.99 per month
Who does not look forward to sipping either a cup of tea or hot chocolate while reading a pulsating book? That and more is what exactly the book subscription box service Coffee & A Classic offers its customers – a box of charming gifts, a great book of your choice of either Children, Classic or Motivational Literature, and something to sip on.
The Starter Classic subscription includes a classic book, either coffee, tea or hot chocolate to sip on, two bookish items, and a bookmark. The Standard Classic subscription on the other hands includes a classic book, either coffee, tea or hot chocolate to sip on, something to snack on, a mug, two bookish items, and a bookmark, all of which are packaged in a high-quality photo box.
Cost: Subscriptions cost anywhere from $37.50 per month to $55 a month (International shipments cost $17.99 while Canadian shipments cost $9.99 for each shipment.)
The Book Hookup is a book subscription service offered by the famous Strand Bookstore in New York. When you sign up, a signed, first edition of a highly anticipated book, along with an additional paperback book and other literary goodies from people and places we love to sweeten the deal will be sent to you.
With literary partners that include Penguin Random House, Chronicle Books, Quirk Books, The Paris Review, and Slice Magazine, among others, and gift item partners that include Areaware, Tattly, The Found, and Matilda the Musical, users of this service are sure to have a blast when they join.