Francoise Glazer is a businesswoman and one of the recurring characters in The Offer, a 2022 mini-TV series that explores the production of The Godfather film. It particularly focuses on the efforts of producer Albert Ruddy to make the film a reality. Francoise is the real-life ex-wife of Ruddy. They were married during the film's production and she made contributions to it. 
Francoise's efforts have largely been overlooked over the years but she finally got the recognition that she deserved in The Offer which premiered on Paramount+ in August 2023.
Francoise Glazer was a Holocaust Survivor Who Migrated to the US in Her Late Teens
Francoise in The Offer is based on a real-life person named Francoise Glazer. She was born on the 4th of April 1937 in Paris, France as Françoise Wizenberg. Her parents were Polish Jews and her father, Icek Wizenberg was killed during World War II. Francoise survived the holocaust by living with an adopted family. She subsequently reunited with her mom at the age of 8.
Francoise Glazer and her mother moved to Israel when she was 11. By the time she was 19, she and her mother moved to North America to avoid her (Francoise) fighting for the Israeli Defense Forces. They spent some time in Canada and then ultimately settled down in the U.S.
She was Married to Wealthy Business Magnate Guilford Glazer for Nine Years
Upon arrival in the United States, Francoise Glazer and her mom made their home in New York. She (Francoise) attracted the attention of many because of her good looks and impeccable manners. By 1956, she got married to a Jewish business magnate named Guilford Glazer.
Francoise Glazer was just 19 years old when she got married to Guilford who was 16 years her senior. Their marriage lasted for nine years during which they had two children, a son named Emerson and a daughter named Erika. They later divorced in 1965 as Francoise was depressed and unhappy. She received a generous divorce settlement from the wealthy Guilford including property worth more than a million dollars.
She Later Got Married to Producer Albert Ruddy in 1967
At the time that Francoise Glazer and her husband divorced, the family was already living in Los Angeles and so she continued living in the city. She used the generous divorce settlement to make a good life for herself. She also continued to run the Chateau Marmont, a historic Hollywood hotel that Guildford purchased for her during their marriage.
Running the Chateau Marmont gave Francoise Glazer the opportunity to cultivate friendships with some major Hollywood figures. It was also there that she met her second husband, Albert Ruddy. Ruddy was a young man working a regular white-collar job while trying to make a career in Hollywood. He and Francoise took a fancy to each other and began dating. They later got married in 1967.
Francoise Glazer Helped Albert Ruddy Produce The Godfather
Francoise Glazer's marriage to Albert Ruddy lasted from 1967 into the 70s. During this period, Ruddy finally made some tangible moves in his Hollywood career and was soon commissioned to produce The Godfather. The production of the film was filled with several challenges and troubles and Francoise Glazer supported her husband through it all.
She accompanied him to the studio on multiple occasions.
She also helped him brainstorm solutions to the challenges that came up along the way. She also made casting suggestions to her husband as well. All their efforts eventually paid off as The Godfather became a rousing success upon release in 1972. The movie won several Oscars including the best film award for Francoise's husband.
They Divorced in the 70s and She Joined the Ashram of the Controversial Guru – Rajneesh
Francoise Glazer and Albert Ruddy had a good marriage but they still had some issues. Ruddy was secretive and Francoise did not like this. She did not also appreciate the fact that her husband wasn't enthusiastic about co-producing a film with her. All this caused a rift between them and they divorced in the 70s.
During that same period, Francoise Glazer embarked on a tour of India and was captivated by the teachings of the controversial Indian guru named Rajneesh. She returned to the U.S. and continued studying his teachings. By the time that Rajneesh moved to Oregon, U.S. she joined him and became a full-fledged member of his ashram.
Francoise Glazer took on the name Hasya (meaning laughter) and supported Rajneesh with donations. She also served as his personal secretary and married his physician named Dr. John Andrews.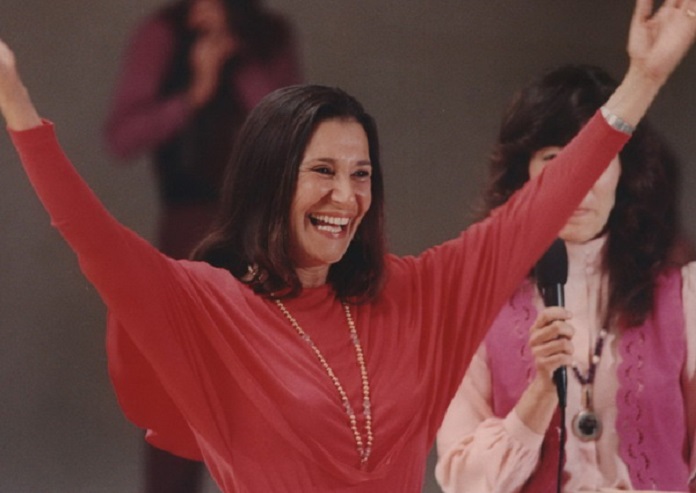 Francoise Glazer Passed Away in 2014 at the Age of 77
Francoise Glazer spent several years as a devoted member of Rajneesh's ashram. The ashram encountered several controversies but she helped them overcome them. She remained close to Rajneesh until he died in January 1990.
Following Rajneesh's death, Francoise continued living a normal life. She suffered from Parkinson's disease in her later years and eventually died in August 2014. She was 77 years old at the time of her death and was buried at a Jewish cemetery under the name Francoise Hasya Ruddy.
Francoise Glazer is one of the Recurring Characters in the Offer, a 2022 Mini TV Series
Francoise Glazer is one of the recurring characters in The Offer, a mini-TV series that debuted in August 2022. The miniseries basically chronicles the efforts of her ex-husband, Albert Ruddy, in producing The Godfather. It shows the behind-the-scenes tensions, disagreements, and even mafia threats that surrounded the production.
The Offer features several Hollywood stars including Miles Teller in the lead role of Albert Ruddy and Nora Arnezeder as Francoise. The series does not chronicle Francoise Glazer's earlier life but starts with her first encounter with Ruddy. It also covers their marriage, their split, and her efforts in producing The Godfather. The series is mostly an accurate version of the real-life events that transpired between Ruddy and Francoise Glazer.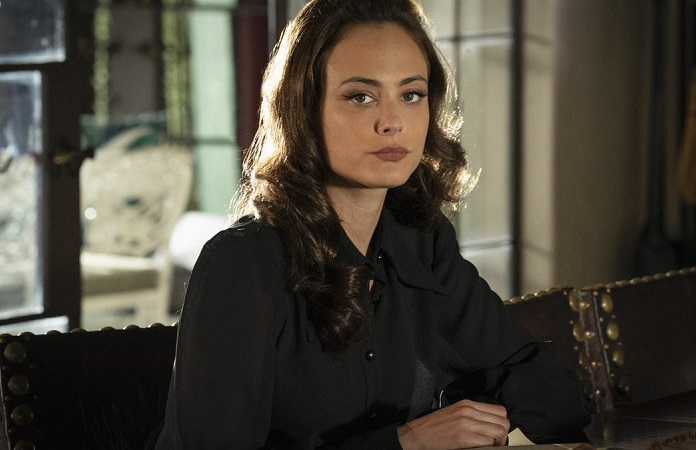 She was portrayed by French Actress Nora Arnezeder
Nora Arnezeder played Francoise in The Offer. Arnezeder is a French actress and singer. She is quite accomplished in France and has been featured in several movies and TV series such as Safe House, The Words, Maniac, Angelique, Zoo, and Mozart in the Jungle, etc.
Nora Ardenezer has been interviewed about her role in The Offer and she has spoken highly of the woman she portrayed. Ardenezer described Francoise Glazer as a confident, strong, and empowering woman. She also described the character as a deep one.
Nora Ardenezer did a good job of portraying Francoise and she has been praised for playing such an influential but overlooked personality. Thanks to her efforts, there is a clamor for Francoise Glazer to get her own mini-TV series but only time will tell if this will materialize.