Have you ever found yourself asking this question, "what should I do with my life?" This may be due to a poor decision you have made or perhaps your inability to make a certain decision, or due to a recent depressing experience. Whichever one it might be, know that you are not alone. When one feels stuck and not knowing what to do, embarking on a journey of discovering life's purpose is highly inevitable, and some books will help you achieve that.
As Steve Maraboli would say, "You were put on this earth to achieve your greatest self, to live out your purpose, and to do it courageously." Just a few know why they do what they do; while some have always thought their career or jobs would give their life meaning, others already know how to figure out their purpose. So instead of getting sick and quitting your job without having a realistic plan, the best thing to do is to find your "why."
It could be figuring out why and what to do with life and how to achieve future goals for some people, while others may see this as a lifelong task. Interestingly, there are so many ways to go about this, and they include having a conversation with a trusted friend, your mentor, or perhaps reading books that will help unravel life's purpose. When you have discovered your "Why," it will help you keep moving forward and enjoying a fulfilled life. That being said, we have made a list of 10 inspiring books, which will inspire and help you discover life's purpose.
Best Books That Will Help You Discover Life's Purpose
1. The Happiness of Pursuit: Finding the Quest That Will Bring Purpose to Your Life
Author: Chris Guillebeau
Year of Publication: 2014
Publisher: Harmony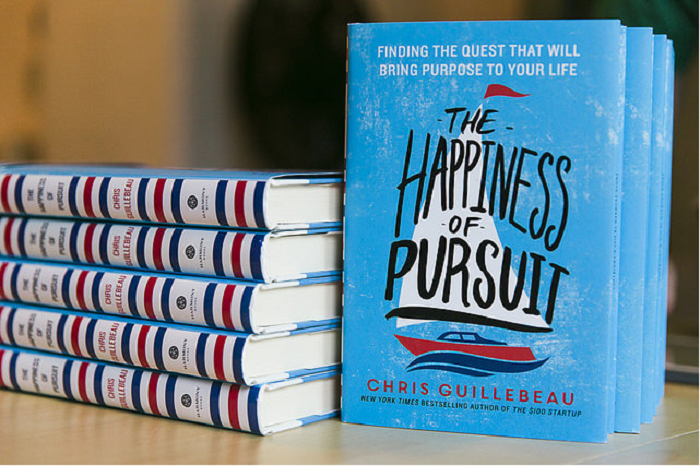 The Happiness of Pursuit is undoubtedly an inspiring piece from Chris Guillebeau. It focuses on real-life practical experiences that will help us control our lives, thus being committed to giving it meaning. An outstanding goal-getter, Chris never knew that people with similar mindsets exits until he set out on his quest, touring different countries at age 35, and seeing how people working hard to make an extraordinary impact in their world. This book is suitable for everyone, both young and old, no matter your aspirations.
2. A New Earth: Awakening to Your Life's Purpose
Author: Eckhart Tolle
Year of Publication: 2005
Publisher: Penguin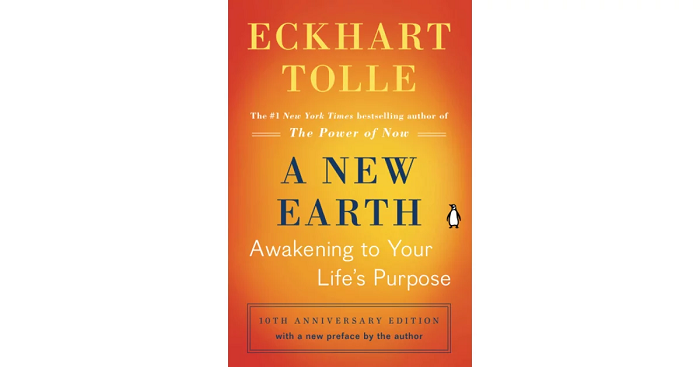 A New Earth: Awakening to Your Life's Purpose is a self-help guide coming from Eckhart Tolle. This book was published in 2005 and was greatly recommended by Oprah Winfrey' during her 10 weekly webinars with Eckhart. What makes this piece very unique is that it is quite uplifting, interesting, and practical. Reading this book will surely boost finding life's purpose as it sheds light on how keeping one's ego in check will help actualize personal happiness and make the world a better place for everyone.
3. The Secret
Author: Rhonda Byrne
Year of Publication: 2006
Publisher: Atria Books
This book is inspiring and compelling as it is filled with wisdom coming from modern-day teachers, including men and women who have found wealth, happiness, and health through it. It is based on a 2006 film of the same name and focuses on how the law of attraction can influence one's life. By reading this book, one will understand the hidden powers that lie within and learn to apply them in every aspect of your life.
4. The Code of the Extraordinary Mind: 10 Unconventional Laws to Redefine Your Life and Succeed On Your Own Terms
Author: Vishen Lakhiani
Year of Publication: 2016
Publisher: Rodale Books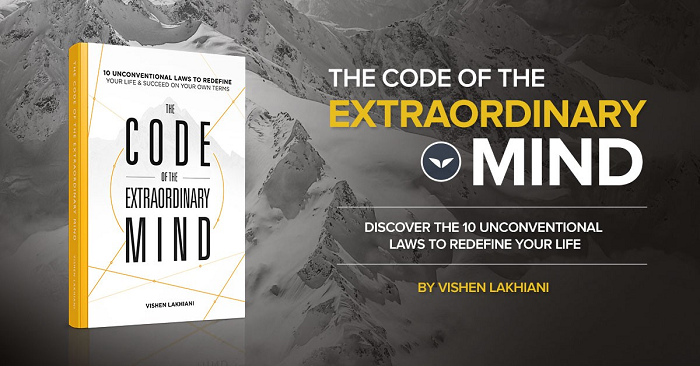 This is one of the most compelling books that will help align you on your journey to discovering life's purpose. It will teach you how to think and act like some of the greatest non-conformist minds of our time by breaking free from the chains of ordinary life and understanding that conditions and habits influence everything we know and do. With this understanding, we can create rules that will help you define success on your own terms. Vishen Lakhiani wrote this book, and it was published in 2016 by Rodale Books, and it's one of the New York Times Bestsellers.
5. Let Your Life Speak
Author: Parker Palmer
Year of Publication: 2000
Publisher: Jossey-Bass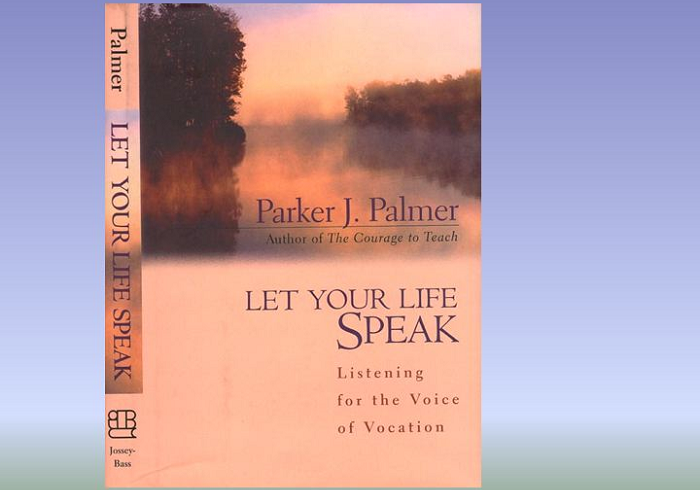 If you are looking for a book that would lead you to discover the meaning of life and impact you with wisdom, a great sense of humor, and understanding, then this book is the right one for you. In this piece, Parker Palmer x-rays the practical ways of finding life's meaning and purpose by telling stories of his life and the lives of others who have made a great impact. This book will take you through his dark and depressive days, as well as his time of joy and great fulfillment, which can have a huge influence on your life.
6. The Power of Habit
Author: Charles Duhigg
Year of Publication: 2012
Publisher: Random House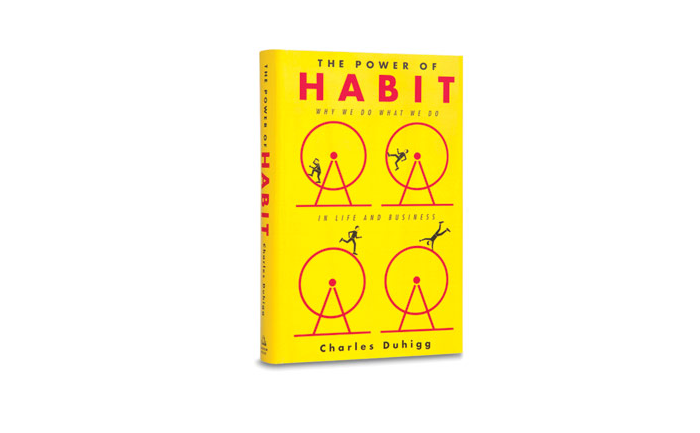 This is an award-winning masterpiece from Charles Duhigg. It takes one through a rollercoaster of scientific discoveries, explaining why habit exists and how a certain change in habit can help us become successful in life. More so, you'd learn to understand human nature and its potential, and how these potentials will help to drive you to success, and much more. This book is highly recommended for everyone looking for balance in life, especially business people who lack the drive to pull through in their career.
7. The Game of Life and How to Play It
Author: Florence Scovel Shinn
Year of Publication: 1925
Publisher: N/A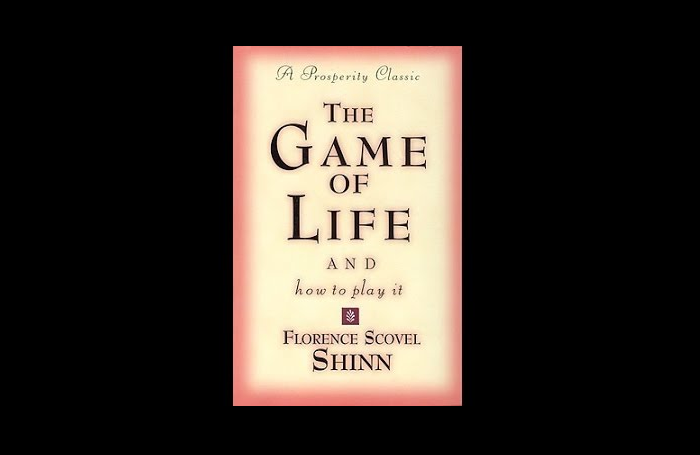 This book was first published in 1925 but has been revised many times. Florence Scovel Shinn takes us on the journey of discovering how our minds and their faculties play an essential role in our lives. She explained the success principle that presents s timeless message of prosperity. The Game of Life and How to Play It clearly established her as one of the most practical and wonderful writers of her time, and be rest assured that you will never regret reading this piece.
8. The Happiness Project 
Author: Gretchen Rubin
Year of Publication: 2009
Publisher: Harper Paperbacks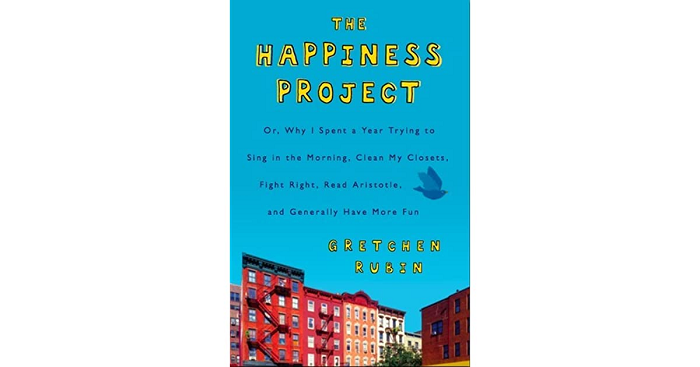 In The Happiness Project, Rubin brings the readers on her year-long journey to achieving greater happiness and contentment using real-world applications, classical philosophy, and cutting-edge science. Reading this piece will open your eyes to various powerful sources of happiness, including challenges, novelty, money, and much more. And, this may be what you need right now to fix the puzzles together to discover life's purpose.
9. To be Told: Know Your Story, Shape Your Future
Author: Dan Allender
Year of Publication: 2005
Publisher: WaterBrook Press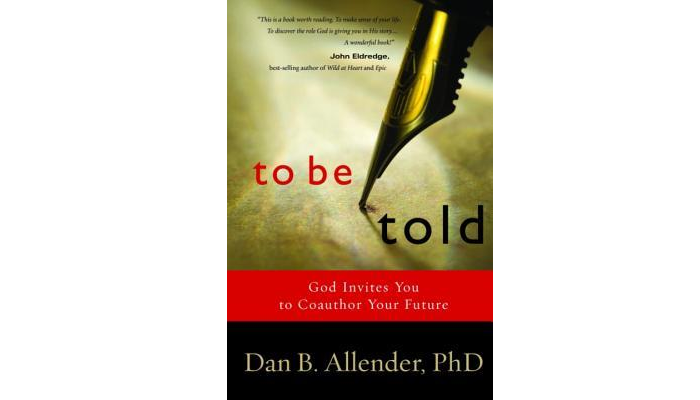 A quite inspiring and compelling piece from Dr. Dan Allender, To Be Told: Know Your Story, Shape Your Future is a book to read. It unveils practical and easy steps, which will help you rewrite your story by understanding that God writes everything about you. It also takes one to have a deeper knowledge of their existence, starting from their past to where they are right now. This book will surely set you sailing on this journey of understanding life's purpose and reading the story of your life.
10. Living Forward: A Proven Plan to Stop Drifting and Get the Life You Want
Authors: Daniel Harkavy, Michael S. Hyatt
Year of Publication: 2016
Publisher: Baker Books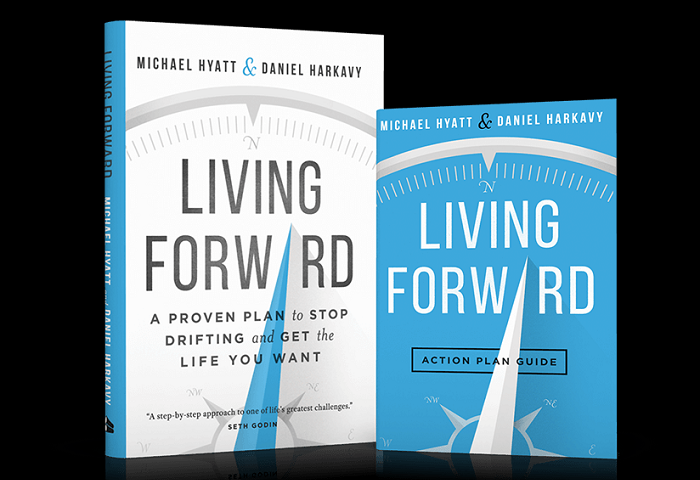 We all seek to make an impact and enjoy a life of fulfillment, joy, and importance, but some factors like busyness, family commitments, and other life struggles tend to make us lose sight of our dreams. However, the best way to earn your breakthrough will be to rewrite your own story, and this practical guide coming from New York Times bestselling authors Daniel Harkavy and Michael Hyatt will certainly set the ball rolling for you. This book will not only keep you focused on charting your course but will also stop you from drifting while discovering life's purpose.
What Happens When You Don't Know Your Life's Purpose?
These books listed above will go a long way in aligning you on the journey to discovering life's purpose. When you know your life's purpose, you will enjoy a more fulfilled and interesting life. You will also see yourself utilizing every opportunity on the way to achieve your goal. However, when this purpose is unknown, many consequences will come with it. They include the following:
Total and Severe Dissatisfaction: Having a constant feeling that you will always be happy triggers severe dissatisfaction. As a result, when things go the wrong way, you will feel dissatisfied, depressed, or angry. However, when you set a goal for emotional freedom, which would define your happiness according to the circumstances, it will help set your mind at peace.
Absence of Inner Peace: When you find yourself constantly thinking or wishing you could turn off your mind for some time to enjoy good rest and inner peace, then you really need to embark on this journey of discovering your life's purpose and reading any of these books listed above will set the ball rolling for you.
The Feeling of Not Being in Sync With Your Inner Self: The feeling of tension between your inner and outer self happens every day. When tossed in different directions daily, some of your actions and reactions don't always align with your core values. However, finding common ground for your inner and outer self is key to good mental, physical, and spiritual well-being.
Self-doubt: When you don't know your life's purpose, you will always find yourself experiencing lots of decision-making issues. More so, you will always feel you are not good enough to achieve a particular task. If this becomes persistent, it will end up affecting your life in a very unpleasant way.
Anxiety: Worrying too much makes us experience a bad day, and this could be happening when you haven't discovered that which will give your life meaning. Anxiety also comes with

other

signs, including feeling restless, nervous, or tense; rapid or irregular heartbeat; lack of concentration in what you do; and having a sense of impending danger.