Viewers enjoyed the drama that accompanied the ABC television series "Wife Swap," which became an international sensation after its debut in 2004. The show stemmed from a British series and had couples swap their wives every two weeks, exposing each family to another lifestyle. The swapped wives had to abide by the new family's rules for a week before they could go ahead to alter things and establish their own rules.
Due to how well received the show was, a spin-off with the same concept called "Celebrity Wife Swap" was later released in 2012, but this time the cast members were celebrities. The plug was eventually pulled on the series after several off-screen scandals sprouted.
Throughout its initial run on ABC from 2004 to 2010, the show brought with it a lot of drama. Below is a list of the full cast of Wife Swap from the show.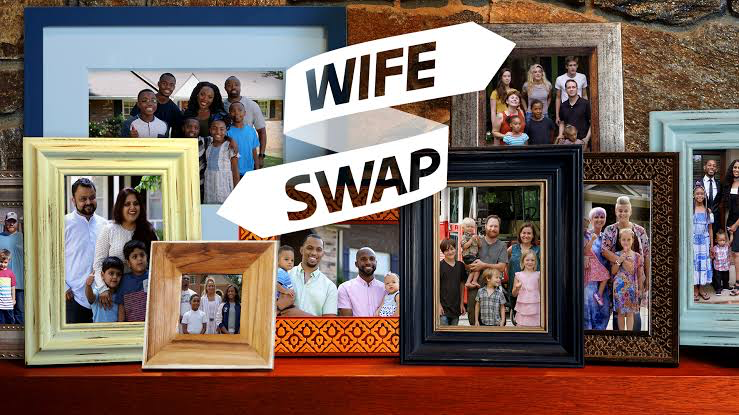 Where are The Wife Swap Cast Now?
Over the course of Wife Swap, several families appeared on the show; some families have gone under the radar and have remained incognito, while some have found a way to remain relevant on other platforms. Check out what they have been up to.
1. The Blackburn Family
The Blackburn family appeared in season 2, episode 10 of the show. One of the members of the Blackburn family is now known as Buzz Blackburn, although he was called Tony Blackburn when he appeared on the show in 2005.
Buzz works as a voiceover actor and composer. In 2018, he even received a Tennessee Music Award trophy for "Best Radio DJ of the Year." He has voiced characters in various video games, including the character of Peepaw, in Bloodwash, a horror game with a PS1 concept that was released in 2021.
Buzz has also voiced the character of Iron Anvil in Radio Commander, Cletus Tuckler in Shoot 'em up, and plays Russell in the 2020 Amazon prime movie, Checklist. He has earned a respectable living despite his roles not being mainstream yet. He is no longer the overweight chap who was having trouble keeping up with his mother's obsession with the gym, as he did on the show.
2. The Beaver Family
The Beaver family was anything but the stereotypically conservative family that many families on Wife Swap were depicted as. And despite being in season one, episode 3, this family has amassed a sizable fan base on TikTok, where they regularly model their daughter Emily's crocheted crop tops after viewers learned about them from watching the show on Hulu.
Due to the wife's liberal opinions on conservative politics, the father's dreadlocks, and a mounted stuffed deer, viewers of the show claim that the Beavers were ahead of their time. However, the family was initially ridiculed for being tree-hugging-hippies at the time of the season's first broadcast. Now that things have changed and tables have turned, the once ridiculed parents are now being followed by over 400,000 people; and their daughter's crochet business is flourishing thanks to Tiktok.
3. The Stockdale Family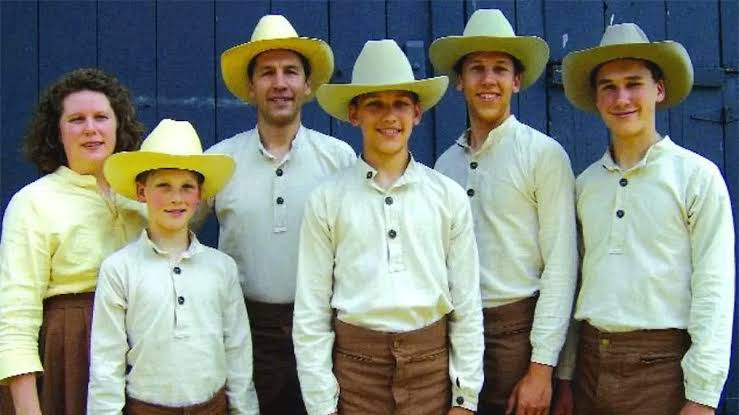 Cast: Charles Stockdale, James Stockdale, Timothy Stockdale, Calvin Stockdale, Kathryn Stockdale, and Jacob Stockdale.
On the show, the Stockdales were portrayed as leading a strict, fervently religious lifestyle and playing a bluegrass family band. They appeared in season 4, episode 14. Their strict lifestyle may have raised eyebrows, but nothing prepared viewers for the shocking revelation about the Stockdale family in 2017. Police were called to the residence of the Stockdales after a single gunshot was heard on a 911 call before the call was disconnected.
When the police arrived at the house, they found that Jacob Stockdale, the second to the youngest son, had killed his mother and younger brother, James, before turning the gun on himself. After surviving his own gunshot wound, Jacob was arrested in September 2018. Due to Jacob's mental fragility, his jail sentence of fifteen years to life in prison took place in April 2021 after numerous delays.
4. The Holland Family
The Holland family appeared on episode 20, season 5 of the show. A very memorable episode from the 2009 season featured "King Curtis," a sassy boy who was obsessed with chicken nuggets and became popular for claiming that "bacon is good for me." Not much was heard from the Holland family until Pretty Little Liars actress Lucy Hale made an Instagram post in 2015, wondering where "King Curtis" had gone.
Curtis responded to the post with a YouTube video. In the video, he claims that his family has recorded a pilot episode of their reality TV series and that it was still in development. He also admitted that he still enjoys chicken (though now it is strips rather than nuggets), and asks for donations from fans to buy his muscle car.
Curtis also appeared on the television show Pawn Stars at the age of 14, where he wanted to swap a vintage camera for money in order to buy a car for the family's demolition derbies, but when he was only offered $100, he declined the deal. He was last known to be pursuing a career in welding since he is no longer following a career in television.
5. The Starling Family
Top Tier pic.twitter.com/coqrT9YtGm

— Justin Starling (@JustinStarling_) May 27, 2022
The Starling family appeared in Season 3, episode 14 of the show. When their episode aired in 2007, 13-year-old Justin Starling was an avid motocross racer, and his parents had built a dirt track in their backyard so that he could practice. After signing a contract in 2012, Justin is now a professional motocross racer, proving that all of his effort paid off.
Although Justin is teased for being the "Wife Swap Kid," he claims that the show made him "look bad," which is an understatement considering how he acts toward the other mother when she stops him from riding his bike for the duration of her stay. He uses obscene language and locks her out of his room when she tries to talk to him about how upset she is. Despite his behavior on the program, he has a sizable fan base on Instagram, where he frequently shares photos of himself on his motorbike.
6. The Guastaferro Family
Cast:

Alicia Guastaferro

, Ralph

Alicia Guastaferro

, Karen Guastaferro
The Guastaferro family appeared in Season 4, episode 1 of the show. In this episode, Alicia Guastaferro happened to be the drama queen of the show, and she ended up suing the network for the way she was portrayed.
She was portrayed as a pageant kid whose parents gave presents every day and kept a Christmas tree up all year. Her portrayal didn't augur well with the viewers.
After her family's episode of the show aired, Alicia claimed that the show exaggerated how spoiled she was and that the bullying she got from viewers had traumatized her. She then sued ABC and Disney for how they depicted her on television. Alicia later filed a lawsuit against a club she worked at when she was 21, claiming that she and her coworkers hadn't been fairly compensated, but nothing came of that litigation; instead, she was able to reach a $10,000 settlement. Alicia is now on Tiktok and Instagram, pursuing a career in music.
7. The Herrington Family
The Herrington family appeared on Season 6, episode 7 of the show. Another Wife Swap kid who regrets being on the reality TV show is Heidi Herrington. She discussed her experience in a TikTok video and claimed that her family was portrayed as "the bad family." The family's impression is dependent on the opinions of the audience, but when asked to clarify her claims in a TikTok video, she spoke about her father's PTSD and how the show manipulated his mental health to make him appear to be a bad father.
Heidi uses social media to raise awareness of mental health issues, as the show's aftereffects have ignited her desire to help those who might be perceived as indolent but are dealing with depression, anxiety, or other mental health issues.
Is Wife Swap Real or Scripted?
With all the drama and entertainment that Wife Swap brought on TV, many viewers were left wondering if the show is real or scripted. However, despite being called a reality TV show, it turns out that Wife swap is not real because for it to be considered real, it would have to mean that whatever happens on the show happens naturally without any interference from the producers or crew. This also means that regardless of how dull the turn of events on the show gets, no crew, cast, or producer should interfere with it.
Furthermore, this means that the crew or production team should not instruct the cast on what to say or how to act. However, on Wife Swap, interference from the crew or producers happen frequently. The famous manual of house rules, supposedly written by the wives for their replacements was actually written by the producers of the show, and some contestants are usually forced to play a particular character.
Even though not every scene on the show is scripted, many past Wife Swap families have admitted that the producers frequently make up the rules in order to stir up drama and tension.
Also, it turns out that it is not only the lines or behaviors of the show's casts that were scripted but the production process. Former contestants of the show have recently come forward to say that, contrary to what is publicly stated, the TV show is only shot in one week by the producers and not over the course of the two weeks that is stated in the official production schedule.
Apparently, to aid the storyline or steer it in a particular direction, different props are delivered to the home of the cast. Night scenes are also sometimes filmed during the day, as the producers just black out the windows to make it appear darker. Daytime scenes are also often shot at night because the producers simply use enormous lights to light the location to make it appear brighter.
Has Wife Swap Ever Caused Divorce?
Yes, Wife Swap has caused a divorce. For a show like this, situations like divorce are not far-fetched as in the case of Jonathan and his wife, Deborah. To protect its reputation, Wife Swap had an unaired episode that they made sure not to release or air.
In this episode, Deborah, one of the swapped wives, had sex with Jeremy, the husband of the other wife. This caused Jonathan and his wife, Deborah to get a divorce, and Jonathan blamed the show for their divorce. The couples, however, received handsome compensation.
What are the Best Episodes of Wife Swap?
Although the show largely recorded successful ratings, a few particular episodes stood out for packing a lot of drama and entertainment because wives frequently encountered difficult situations as they tried to adjust to the different lifestyles of the new families they had been assigned to. They, however, usually discovered how to balance their homes effectively to accommodate fresh experiences while trying to adjust to their new surroundings.
Here are 10 of the best episodes of Wife Swap in no particular order.
1. Season 1, Episode 4: Donahoe/Baker
In this episode, a spoiled Tennessee wife, Christie Baker, thinks she deserves the princess treatment; thus leaves all the house chores to her husband, who also works 60 hours a week. She switches places with a diligent dairy farmer, Audrey Donahoe, a mother who works with her family to cook, clean and take care of more than one hundred cows.
After the swap, Audrey must teach her new family that nothing worthwhile ever comes for free because she places a premium on hard work. On the other hand, while also caring for the six Donahoe children, Christie is forced to work harder than she ever thought she could.
2. Season 2, Episode 7: Nazario/Lassell
In this episode, Lily Nazario, a mother of two from New York City who spends her time partying with her teenage daughter, leaving the house chores to her husband and son, and Fran Lassell, a mother of five from a llama ranch in Kentucky whose children and her do all the housework as her husband is not always home, swap places.
While Lassell teaches Nazario's children about modesty and restraint, Nazario makes an effort to encourage Lassel's children to have fun and enjoy their childhood a little more.
3. Season 4, Episode 9: Myers/Sutton
In this episode, a stay-at-home mother, Karen Sutton, who is treated like a maid by her husband and children, swaps homes with Samantha Myers, a ghost hunter from Illinois who believes her family is spiritually gifted.  While her husband stays at home to take care of the family's four children, Samantha goes to work as an executive. 
Samantha does not enjoy having children, so she wants her husband to teach their kids how to take care of themselves. The swap in this episode is very entertaining.
4. Season 1, Episode 6: Smith/Weiner
In this episode, Dena Weiner, a mother of three and fitness enthusiast from California, and Dawne Smith, an overweight mother of two from Florida, swap their homes. While Dawne feeds her sons a variety of junk food, Dena keeps her sons on a strict diet and sports routine. The two mothers start to focus on striking a balance between comfort and fitness as they attempt to overcome the stark contrasts between their respective homes.
5. Season 1, Episode 13: Fontaine/Herman
In this episode, a stay-at-home Ohio mother, Donna Fontaine, swaps homes with Ellen Herman, a Maryland mother and a vice president of a real estate company who works late hours and leaves her family in the care of a housekeeper. On the other hand, Donna Fontaine enjoys sales, using coupons, and getting discounts.  As a result, Ellen is left to take care of the messy Fontaine home, which is full of all of Donna's hoarded possessions.
6. Season 1, Episode 17: Patrick/Leierwood
When an Anti-war wife swaps homes with a pro-military wife, drama is lurking. Cheri Patrick is an ex-Airforce senior airman and a mother of three. Mina Leierwood is a pacifist art instructor and mother of two sons. The contradictory ideologies of the wives made this episode one of the best to watch.
7. Season 1, Episode 12: Parsons/Bramhall
This episode is centered on single mothers. Michelle Parsons is a single mother with three unruly girls, she works as a waitress to support her family. On the other hand, Elaine Bramhall is a mother of two boys who values order and believes her boys should grow up to be model citizens.
8. Season 5, Episode 2: McCaslin/Deekens
An athletic and tomboyish mother, Sandy McCaslin swaps places with a prim and proper Virginia mother, Donna Deeken, in this episode. Donna considers herself to be a traditional woman with ladylike manners and decorum and does light housework before spending the rest of the day getting ready for upscale tea parties and elegant gatherings.
On the other hand, Sandy is a powerlifter whose family holds three powerlifting world records. Given how different the two women are, Donna might have some advice for Sandy's two daughters on how to be a woman.
9. Season 2, Episode 8: Heiss/Kestrel
One of the most popular episodes of the show is the swapping of an eco-friendly mother, Sienna Kestrel, and an affluent housewife Susan Heiss. While the Kestrel family divides the household duties equally amongst the members, the Heiss family leaves all the cooking and cleaning to their mother.
As a result, the Heiss family hardly ever cleans, leaving dirt and grime all over their house. The Kestrel family, on the other hand, cleans their house at least 8 times a day.
10. Season 3, Episode 3: Boyd/Milorey
Marilyn Milorey is a video game addict. Her husband and son are equally lazy. As a result, Marilyn is left to handle all of the cooking and cleaning because they play video games for at least five hours every day. The Boyd family, on the other hand, sees everything as a competition.
The matriarch, Tammy Boyd, has a planned schedule of sporting events for her three athletic children, which includes abstaining from using the internet. In this episode, Tammy works to get the Milorey boys to lay down their video games while Marilyn works to keep up with the Boyd family's active, fast-paced lifestyle.
Where to Watch Wife Swap
Despite being canceled, Wife Swap is available to watch on Paramount Network or Hulu Plus. You can also stream Wife Swap by renting or purchasing on Apple iTunes, Amazon Instant Video, Google Play, Tubi, and Vudu.
Why was Wife Swap Canceled?
ABC pulled the plug on the show in august 2010 after it had aired 124 episodes; and although there was never an official statement on why the show was canceled; even after it returned briefly in 2013 as a time slot filler, the off-screen scandals, controversies, and lawsuits that trailed the show are believed to be a contributing factor to the cancellation.
Although the reason for cancellation is unclear, here are some of the top scandals, controversies, and lawsuits that are believed to be part of the reasons the show was canceled.
The Stockdale family, who were portrayed as "devoutly religious," made an appearance in Season 4 of the show, but a piece of bizarre news about the family was reported in 2018. Jacob Stockdale was charged with murder after killing his brother James William Stockdale and his mother Kathryn Barbara Stockdale, in 2017. After healing from a gunshot wound to the head, he subsequently turned himself in to the authorities.
Next is the "Balloon Boy" scandal, which was a big hoax that made headlines in 2009. Richard and Mayumi Heene of "Wife Swap" claimed that their son Falcon, who was 6 years old at the time, was trapped in a huge homemade helium balloon as it flew across the sky. They were so obsessed with fame and making headlines that they claimed Falcon was trapped in the balloon to attract attention.
Police, National Guard helicopters, and people all over the world watched as the balloon flew for more than two hours. Little did anyone realize, though, that Falcon was hiding in the attic the entire time. The Colorado family entered a guilty plea and acknowledged that their acts were motivated by their desire to land a reality TV deal. Finally, they were pardoned by Governor Jared Polis.
Jeffrey Bedford, a cast member of the American series, sued the ABC network in November 2005 for exchanging his wife for a gay man. In addition to denying him access with his wife and forcing him to skip college classes, he also accused ABC of being dishonest. He alleged that when he discontinued being a cast member, ABC threatened not to tell him where his wife was or to pay for her to come home. He filed a lawsuit in December 2005 seeking more than $10 million, although a representative of the network revealed that the contract allowed for any gender to be the spouse.
Alicia Guastaferro filed a $100 million lawsuit against ABC in March 2010, alleging that her appearance and portrayal on a 2008 episode of Wife Swap embarrassed her in public and caused her to experience psychological trauma. Guastaferro said that several of the scenes in which she was portrayed as a "spoiled brat" were manufactured and that she had been instructed to "act a little more spoiled." However, a settlement was later reached out of court, but the terms of the settlement were not revealed publicly.
Also, the Celebrity Wife swap is believed to be part of the reasons the original show was canceled because of the bigger focus on the celebrity version. The celebrity wife swap was also canceled due to poor ratings.