In its history, America has some of the most famous poets and writers around the world. Some of these have not only impacted on the art as it is, but they have also changed it and given it an entirely new form with styles and approaches that have never been seen before their time.
With each passing generation in American history,  we are graced by writers and poets who have kept the debate on who the best and most famous poets and writers are in the history of America cutting across generation, culture, style, and everything else that is in between. While the debate may never end since there are many that are great and famous, here are some worth knowing and reading.
Famous Poets and Writers in American History
1. Maya Angelou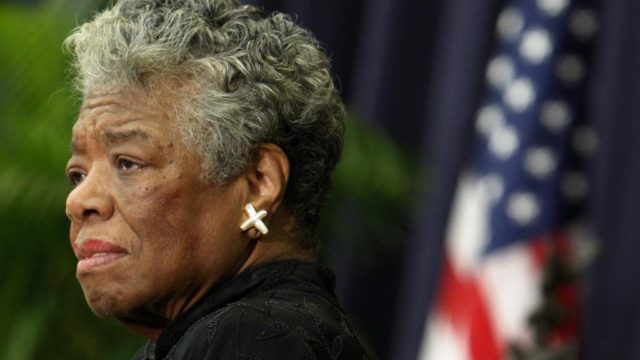 Angelou is probably one of the greatest poets and writers the world has ever seen.  It was as Marguerite Annie Johnson that she was born in 1928. Maya had a very difficult childhood having been brought up in a broken home. When she was 8, she was raped by a man named Freeman who was her mother's boyfriend. Freeman ended up being locked up only for a day after he was found guilty of the crime before he was set free. He would get to live for only four days more before he was murdered by men believed to be Maya's uncles. For many years to come, she wouldn't talk, because she felt her voice killed the man. She got to start speaking after she was introduced to some great writers like Edgar Allan Poe,  Shakespeare, and others.
Before becoming a writer,  Maya took various odd jobs when she was a young adult including as a cook, nightclub dancer, performer, and sex worker.
In her career as a writer that spanned many decades, she has written 7 works of autobiography, including I Know Why the Caged Bird Sings (1969) which was her first, as well as plays and poetry, works including Mother: A Cradle to Hold Me (2006).
2. Sylvia Plath
Plath did not live a very long life, but she is still regarded as one of the most famous. A poet and novelist, she was born in 1932.
She started writing at the age of 8 and by the time of her death in 1963, she had only had two books published- a poetry collection The Colossus and Other Poems and a semi-autobiography, The Bell Jar (1963) which was published under the pseudonym "Victoria Lucas".
She suffered depression throughout her life, which led to her suicide in 1963. Many of her books would come to be released after her death including poetry collections, novels, and children's books. Her other works include Mrs. Cherry's Kitchen (2001), The Magic Mirror (1989), and Crossing the Water (1971).
3. Edgar Allan Poe
Famous for his short stories and poetry and regarded as one of the most important figures in Romanticism in the history of American literature, Allan Poe lived from January 19, 1809 – October 7, 1849.
One of the reasons why he is very important to American writing is that he is touted as the inventor of detective fiction. More than that, he is said to have given science fiction it's first breath.
Among his most popular works are the short stories, Metzengerstein, The Duc de L'Omelette, MS. Found in a Bottle, and Landor's Cottage as well as the poems Tamerlane and Other Poems and Baltimore Saturday Visiter. He has also published some essays and novels.
4. Stephen King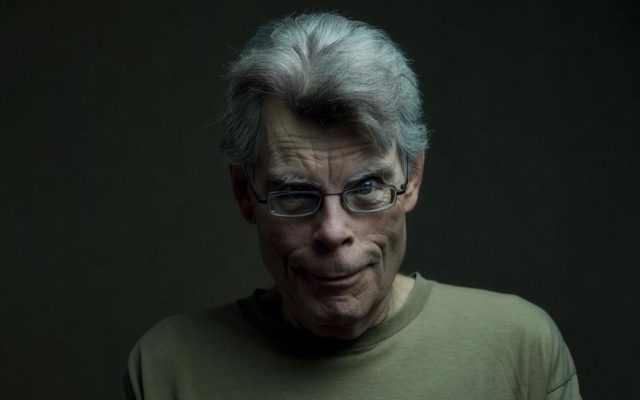 When it comes to horror,  there is hardly any as good as Stephen King. With many novels and short stories to his name,  a good number of his works have been adapted into movies. Many others have also been adapted into series,  miniseries, and comic books.
He was brought up mainly by his mother after his parents divorced when he was only a toddler. King once worked as a laborer at an industrial laundry while he was still looking for a job as a teacher. Before then, he had already started writing. By 1974 after the publication of his Novel, Carrie, he settled to become a full-time writer.
With 60 novels published and more than 200 short stories, King is one of the bestselling writers in the world with more than 350 million copies sold. He has written under the name of Richard Bachman and has won many awards in the process.
5. George R. R. Martin
R. Martin has become one of the very famous writers in America thanks to his work which has been adapted into the most loved HBO series, Game of Thrones. He has written many novels which cut across science fiction, horror, and fantasy genres.
Having started writing since he was very young, Martin sold his stories to neighborhood kids as a kid himself. He has published works such as A Game of Thrones, A Storm of Swords, A Clash of Kings, A Feast for Crows, and The Armageddon Rag, and has won many awards in the process.
6. Toni Morrison
It was as Chloe Ardelia Wofford that Morrison was born in 1931. A novelist and essayist among other things, she has been writing fiction since the 1970s and has come to publish many books to her name. Morrison is a winner of the Nobel Prize for Literature in 1993.
Morrison is also a feminist and some of her works have been adapted into films. Some of her very popular works are the novels, The Blue Eyes, Song of Solomon, A Mercy, and God Help the Child, as well as the children works – The Big Box, Peeny Butter Fudge, and Please, Louise. She has also published short fiction, plays, and other non-fiction.
7. Robert Frost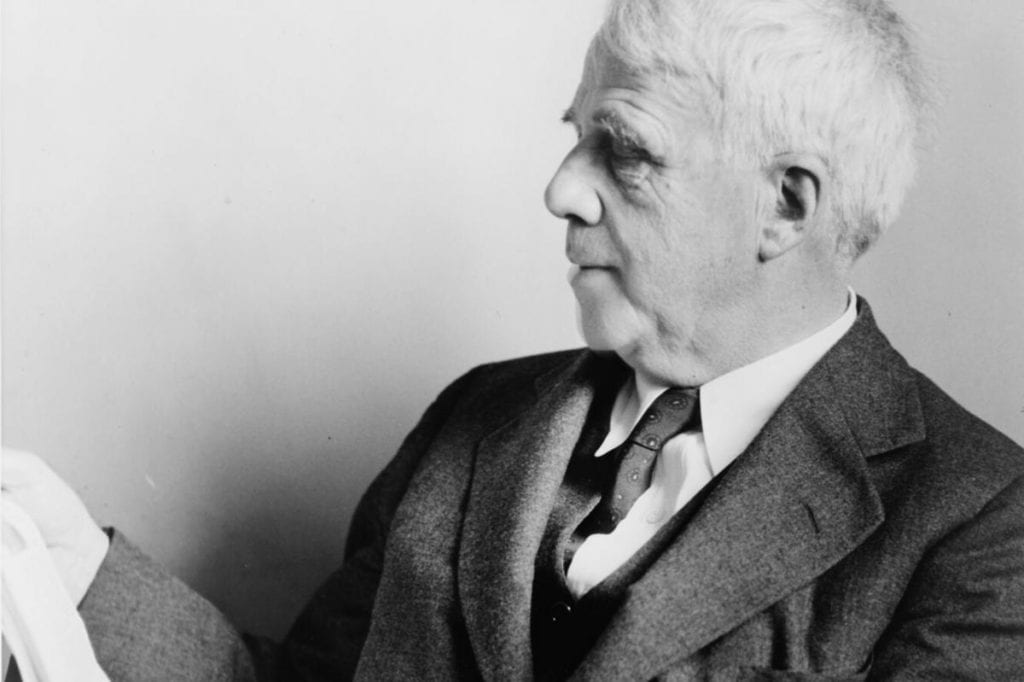 Among other famous poets and writers in American history, Robert Frost will always have his own place. He got nominated for the Nobel Prize for Literature a massive 31 times and he was the first poet to ever perform at the inauguration of an American president when he recited his poem during the inauguration of John F. Kennedy in 1961.
Frost was born in 1874 and by the time he died in 1963, the four-time Pulitzer Prizes for Poetry winner had published many poetry collections including A Boy's Will, Mountain Interval, New Hampshire, West-Running Brook, and A Remembrance Collection of New Poems. He has also written other plays and prose books.
8. Charles Bukowski
Henry Charles Bukowski is a novelist, short story writer, and a poet, who is mostly known as a poet more than anything else.  He was born in Germany in 1920. While his writing has generated a lot of interest all over the world, his life has also been a subject of interest and critical review.
Charles started his professional writing in his twenties. He published six novels including Post Office, Factotum, and Women. He has many more poetry collections such as Flower, Fist, and Bestial Wail, Mockingbird Wish Me Luck, The Flash of the Lightning Behind the Mountain, and The People Look Like Flowers at Last.  Many of his collections were released after his death in 1994.
9. E. E. Cummings
E. Cummings is a very creative and multi-talented American Who was a painter and writer among other things. His writings included poetry, plays, and essays. He was born in 1894 and by the time he died in 1962, Cummings had already published close to three thousand poems, four plays, two autobiographical works and a number of essays.
Some of the works of E. E Cummings are The Enormous Room, Tulips and Chimneys, No Thanks, Santa Claus: A Morality, and Fairy Tales. He also won many awards in his lifetime.
See Also: 10 of The Hottest New York Times Bestselling Books
10. Emily Dickinson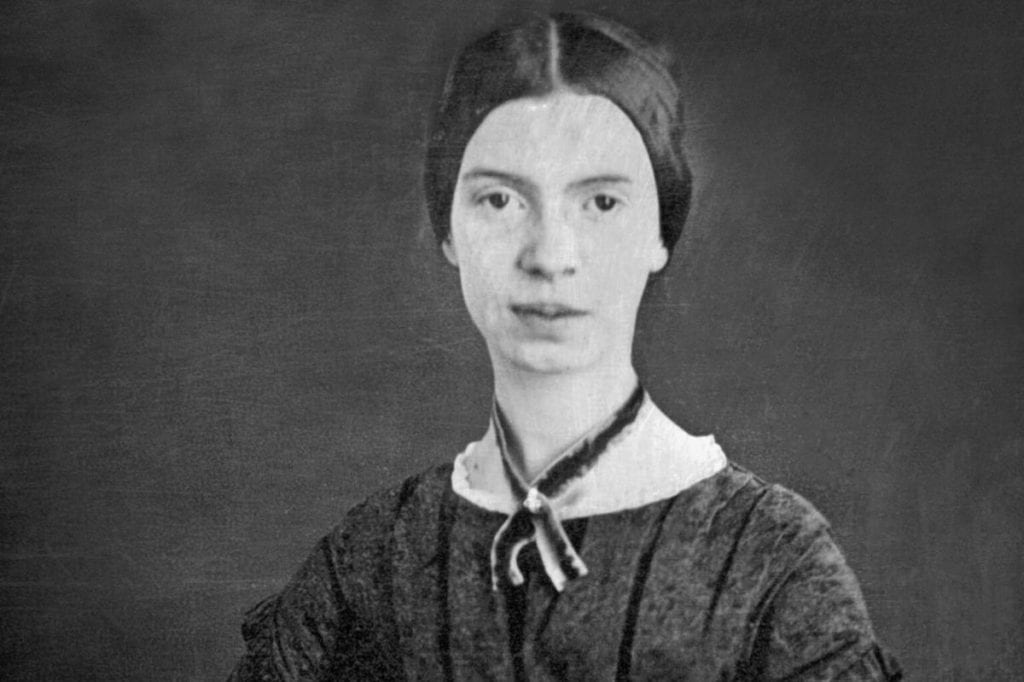 Dickinson was a poet who was born in 1830 in Amherst, Massachusetts. As a young girl growing up, she suffered the loss of loved ones including her friends and relatives, something that would come to influence her poetry. More so, she suffered from depression following the many tragedies that she continued to witness.
She started writing when she was still a teenager, but her intense work began in her final years, covering the period from 1858 to 1865. Emily had more than 800 poems and 1100 lyrics, some of which were published in newspapers as anonymous. A large part of her work remained unpublished until after her death, and many others were burnt at her request.
11. Mark Twain
Although he is very popular as Mark Twain, the writer was born Samuel Langhorne Clemens in 1835. Regarded as the father of American Literature by some, he is a novelist and publisher, among other things.
He left school after the death of his father when he was just 11 and became a printer's apprentice. Mark would later become a journalist, a lecturer, and a writer. He had many books to his name which include the novels The Gilded Age: A Tale of Today, Adventures of Huckleberry Finn, and The Adventures of Tom Sawyer as well as his short stories.
12. J. D. Salinger
J. D. Salinger is most famous for his work, The Catcher in the Rye which has been translated to most of the popular languages around the world. He has also written many novels and short stories.
Born in 1919 Salinger lived until his death in 2010. He started writing since he was in secondary school. Some of his works are Nine Stories, Franny and Zooey, and Raise High the Roof Beam, Carpenters and Seymour: An Introduction.
Even though he is regarded as one of the most famous American writers, he maintained a very quiet life since the success of his work, The Catcher in the Rye.
13. Harper Lee
Having the name of Harper Lee among the famous poets and writers in the history of America is rather interesting because she has only published two works; To Kill a Mockingbird andGo Set a Watchman. However, To Kill a Mockingbird did not just earn her a Pulitzer, it also earned her a place in modern American history. With many literary honors to her name, Lee was also awarded the Presidential Medal of Freedom in recognition of her contribution to literature.
14. T. S. Eliot
Born Thomas Stearns Eliot OM, T.S., is regarded as one of the most important poets of the twentieth century. A Nobel laureate, he was also a playwright and essayist, among other things. As a child growing up, he couldn't participate in most physical activities as a result of a congenital double inguinal hernia that he suffered. Because of this, he fell in love with literature and started writing poetry when he was just 14.
He was awarded the Presidential Medal of Freedom as well as the Order of Merit by the United Kingdom. Among his works of poetry are The Waste Land and Prufrock and Other Observations. He also had many novels and plays.
15. E. B. Du Bois
Du Bois was recognized by many as a civil rights activist and Pan-Africanist, but he was also among the most famous poets and writers whose books include both fiction and non-fiction as well as poetry. Although most of his works centered around the emancipation and development of blacks, he also has a place among writers of note.
Some of his works include the novels Dark Princess: A Romance and The Quest of the Silver Fleece, as well as his autobiographies Darkwater: Voices From Within the Veil and Dusk of Dawn: An Essay Toward an Autobiography of a Race Concept.