David Denby is one of the well-known writers and movie critics in America. He gained widespread popularity for his 1996 book Great Books which talks about the philosophy, literature, music, high culture, and works of art that are very well valued in the western world and its core curriculum at the Columbia University where he graduated.
He is known for his amazing way with words and how he pens them down, he is arguably one of the best writers of his generation. Beyond being a writer, he is also a journalist who is highly regarded as a film critic for The New Yorker magazine.
David Denby Biography
He was born as David Denby in 1943, in New York City, New York, to his parents whose names and information are not yet available to the media. We do not know if he is an only child or has other siblings, but we do know that he spent his childhood days in New York with his family members. He is a citizen of the US and is of the White ethnicity.
Unfortunately, there is no information regarding the school he attended both as a child and as a teenager, but it is known that Denby was a student of Columbia University- a private research institution situated at Upper Manhattan, New York City. He got his bachelor of arts degree in communications from the university upon his graduation in 1965. He later went further to obtain his master's degree from the school's journalism institution.
David Denby's writing career started as a movie critic while he was still a student, he became a professional film critic in the 1970s as a strong supporter of the movie critic Pauline Kael which a group of people referred to as 'the Paulettes.' He later wrote for the New York magazine and The Atlantic Monthly as a movie critic, where he reviews new movies and gives an analyzed opinion on them.
In 1973, he published his first article under The New Yorker where he got a job to work as a writer, he went further to serve as a movie critic with the publication house in the early months of 1998 where he gives weekly reviews on movies. During the early months of 2015, Denby resigned from his position as a movie critic in the New Yorker and continued to work there as a staff writer.
In 1981, the writer got married to Cathleen Schine who is also a writer (novelist) but the pair divorced in 2000. Denby later found love in the arms of Susan Rieger whom he later married in 2004. Rieger is likewise a writer who is popular for her 2014 novel The Divorce Papers.
Books Of David Denby- All You Need To Know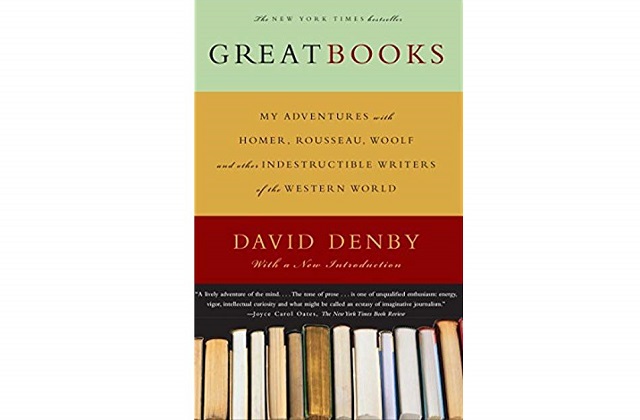 David Denby has written quite a number of popular non-fiction books including the following:
1) The Great Books
This book was written in 1996. It is about Denby's return to his alma mater, Columbia University, to revisit some of the great books of western canon as a middle-aged adult, 30 years after first reading them as a young undergraduate.
2) American Sucker
Here, David Denby writes about misfortunes. His marriage was ending after 18 years and he escaped into the exuberance of the tech boom, he got greedy, and without knowing much about investments he gets caught up in the dot.com bubble of the early 2000s and loses a bunch of money and the house he truly loves is about to be lost.
3) Snark: It's Mean, It's Personal, and Ruining Our Conversation
It is about those who say negative things about another person. Here he traces the history of snark through the ages, starting from the ancient city of Athens to the recent age of the internet, where it has become the norm for many media, celebrity, and political website.
4) Do the Movies Have a Future?
David Denby here talked about the evolution of the movie Money Machine, its stars, and their lives in the contract era. He provided some great perspective on the need for good film criticism beyond mere reviews.
See Also: 5 Roxane Gay Books That Everyone Should Read
5) Lit Up: One Reporter. Three Schools. Twenty-Four Books That Can Change Lives:
This is about American teenagers, caught up in social media, television, movies, band games and who don't take reading seriously. With this work, what David Denby does is to go back to high schools to see what books can do for them. He tries to see if books can change their lives, considering how much teenagers have been drawn away to things like social media, movies, and games.