William Finnegan is a journalist and a writer whose work has covered a lot of things including racism, poverty, and politics among many other things. Although he is American, he is famous for his international journalism. He has covered various parts of the world such as Mexico during its political turmoil, Southern African issues including racism and conflict. In America,  his works also covered things like poverty among youths.
William Finnegan Biography
In 1952, Patricia and Bill Finnegan had their first of four children with the birth of William Finnegan in New York, New York, United States. His father worked as a filmmaker and was nominated for the Emmy Awards five times. He is popular for works such as Reality Bites. The Fabulous Baker Boys, and Hawaii Five-O.
Because of the work of his father, he was mostly raised in Los Angeles and Hawaii. For his education, the writer went to William Howard Taft High School in Woodland Hills, California from where he graduated. Next,  he proceeded to obtain a degree in Literature from the University of California, Santa Cruz and he graduated in 1974. With a passion for writing that he sustained for a long time, he went to the University of Montana next to get his MFA in creative writing.
After he was through, he decided to travel to different parts of the world including Asia and Australia and he did freelancing and other odd jobs in order to be able to support himself. He later went to South Africa where he worked as a teacher for colored students at Grassy Park High School in Cape Town. His experiences there served him in writing his first book which was later published in 1986, Crossing the Line: A Year in the Land of Apartheid.
Finnegan is also a journalist whose career with The New Yorker began in 1987 as a staff writer. However, he first contributed to the magazine in 1984. He has also written for various other publications including The New York Review of Books and Harper's.
William Finnegan Books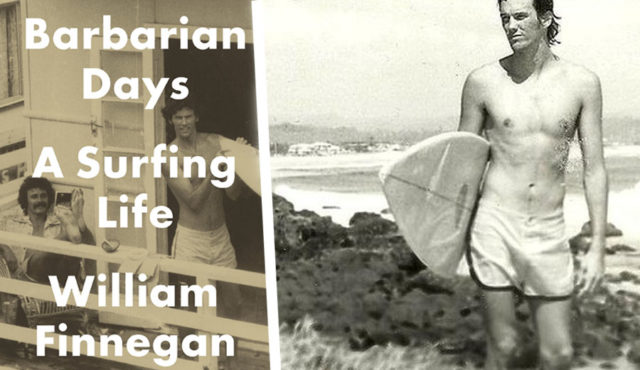 The published author has written a number of books for which he has been praised over the years for different reasons. Here are some of William Finnegan's works:
1. Crossing the Line: A Year in the Land of Apartheid (1986)
This is not just his first work, it still remains one of his most important works. The book is written from the things he witnessed when he was working as a teacher in South Africa following the student-planned boycott of 1980. The work captures the harsh conditions and the evil of Apartheid.
The book made it as one of the best nonfiction books of the year as selected by Times Book Review.
2. Dateline Soweto (1988)
Just like his first work, Finnegan also captures the experiences of South Africans during the apartheid regime. He notes the struggles of black reporters who have to battle against white editors who try to be on the favorable side of the government, police harassment, and militant blacks. He documents the risk they take to get their reports published.
3. A Complicated War: The Harrowing of Mozambique (1992)
In his numerous writings, Finnegan does not only show his side of a writer, but also a great human side that he has. With A Complicated War, he gives a fresh narrative to the war in Mozambique which dragged the once rich nation to one of the poorest in the world. The importance of the work is mostly because the writing is purely based on the firsthand experience he has had after traveling to the East African nation during the war.
4. Cold New World: Growing Up in a Harder Country (1998)
This time around, what he looks at is the growing poverty in America as well as how young people are gradually drawn into it. This work is yet another that has established his place among the most important writers globally.
5. Barbarian Days: A Surfing Life (2015)
In this autobiographical work, William Finnegan affords readers a deeper look into his life as a lifelong surfer among many other things. The masterpiece writing earned him a William Hill Sports Book of the Year awards as well as the Pulitzer Price.
See Also: Tom Bissell – Books, Biography and Facts About The Author
Interesting Facts about the Author
1. He has always loved surfing, something that he learned when he was still young. He continues to surf even many years later and is said to be obsessed with the sport.
2. In 1994, he got married to his wife Caroline Rule. The two are blessed with a daughter Mollie Finnegan who was born in 2002.
3. He has written a good number of articles that have won various awards such as "Deep East Texas" which got him the Edward M. Brecher Award, "Leasing the Rain" which gave him the James Aronson Award for Social Justice Journalism, and "The Unwanted" which clinched the Sidney Hillman Award for Magazine Reporting.