Hardball is a 2001 sports drama and comedy film directed by Brian Robbins and starring Keanu Reeves as the main character among other cast members. Hardball's screenplay was inspired by Hardball: A Season in the Projects, written by Daniel Coyle.
Hardball follows the story of an obsessive gambler whose life is eventually transformed by a season of coaching the Kekambas, an inner-city baseball team of young boys.
However, the 2001 sports comedy-drama did not receive positive reviews from critics. The Seattle Times described the film as "simply horrible," while Keanu Reeves was nominated for a Razzie Award for worst actor for his performance as Conor O'Neill. Nonetheless, Hardball has aged very well thanks to its cast of sarcastic Chicago middle schoolers and Keanu Reeves.
Where are the Hardball Cast Now?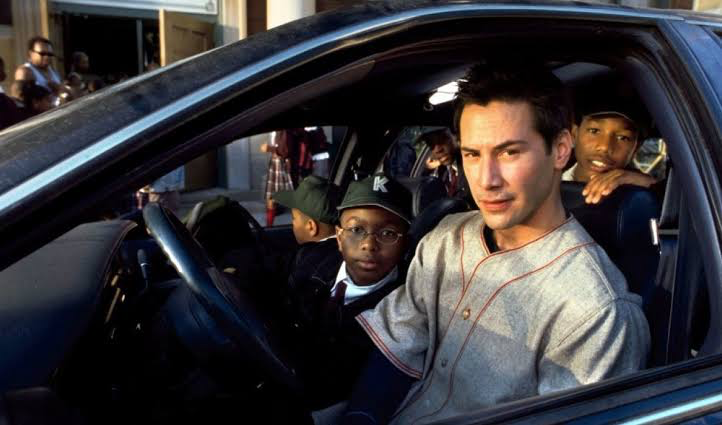 Since the release of Hardball over two decades ago, the Hardball cast members have not only grown older but have also found themselves in various fields of endeavors. Whilst some have seemingly gone under the radar, others have gone on to become superstars. Here is what the cast of Hardball has been up to:
Keanu Reeves 
Character played: Conor O'Neill
Date of Birth: September 2, 1964
Age: 59 years old
Age at the release of Hardball: 37 Years old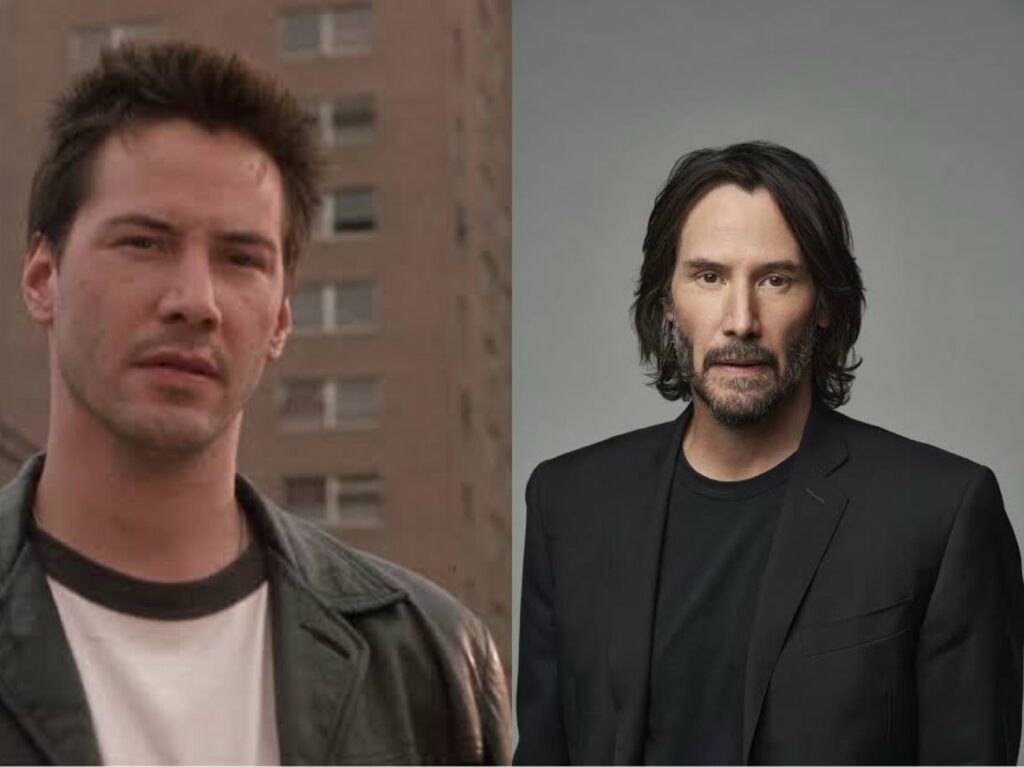 Hardball's undisputed star is Keanu Reeves, who plays Conor O'Neill, a washed-up nobody with an addiction to cigarettes in addition to a gambling problem. It's truly endearing to see Reeves as Conor transform from a poor loser who can't even find a pair of pants that fit him into a well-dressed hero who creates a lasting impact on the lives of ten inner-city kids.
Keanu Charles Reeves is a talented Canadian actor, producer, musician, and entrepreneur who is best known for his roles in Speed, Sci-Fi Movie, Matrix, and its sequels. He is also well known for his nobility in the Hollywood film circle.
Where Is 

Keanu Reeves Now?
Since the release of Hardball, Reeves has played Neo in The Matrix Reloaded and The Matrix Revolutions and has also appeared in Constantine, Something's Gotta Give, 47 Ronin, The Lake House, A Scanner Darkly, John Wick, John Wick: Chapter 2, John Wick: Chapter 3, John Wick: Chapter 4, and The Matrix Resurrections. Reeves is still known for his benevolence.
Bryan Hearne
Character played:

Andre Ray Peetes

Date of Birth:

September 23, 1988

Age:

35 years old

Age at the release of Hardball:

13 Years old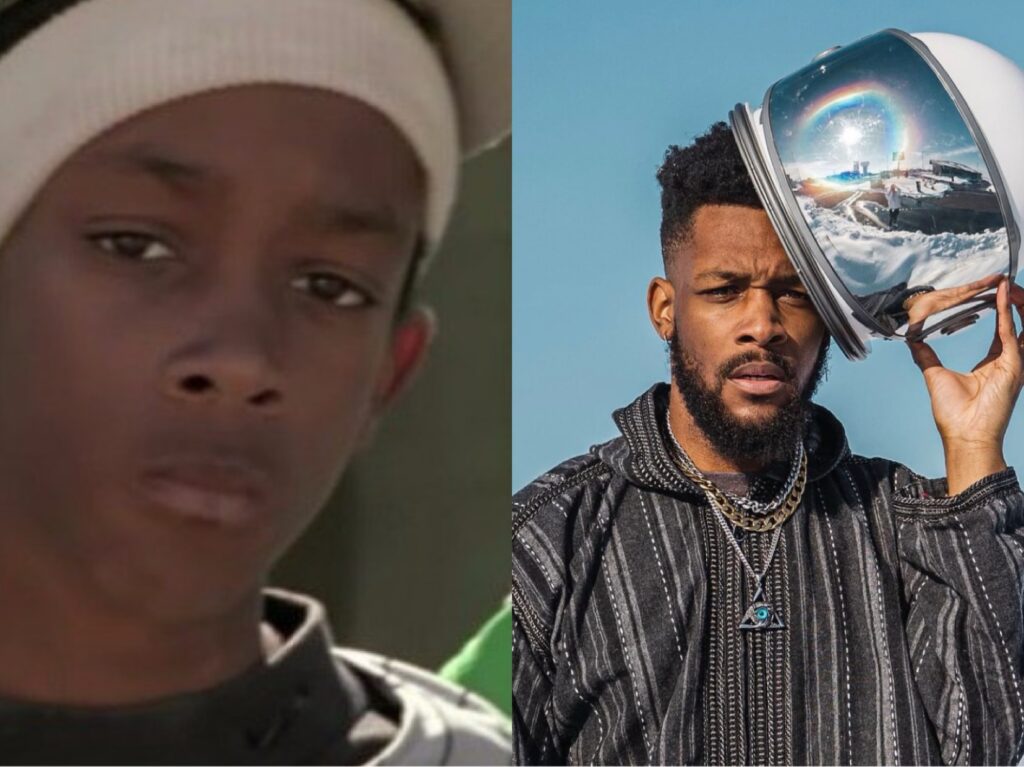 Bryan Christopher Hearne, born in Staten Island, New York, is an American actor best known for his role in Hardball as Andre Ray Peetes. When Hardball first hit theaters, it was easy to believe that the young star had a promising acting career. He began acting when he was three years old. In addition to his role as the charming and fashionable Andre Ray Peetes, he was quite popular with kids as he was frequently seen on All That, a popular Nickelodeon sketch comedy series.
Where is Bryan

Hearne

Since the Release of Hardball?
Since the release of Hardball and despite playing Little Trucky in Pootie Tang, Hearne's acting career never took off, and he was never cast in another notable or major role. Instead, he appeared in only a few episodes of Everybody Hates Chris, The Unit, Taina, Whoopi, and Lie to Me.
Bryan later pursued a musical career and became a rapper. He first went by the stage name "Comodity" and was a member of the Crown Holders rap group. Bryan married in 2019 and is the father of one child. He currently goes by the stage name Bryan Christopher.
DeWayne Warren
Character played:

Jarius 'G-Baby' Evans

Date of Birth:

June 01, 1992

Age:

31 years old

Age at the release of Hardball:

9 Years old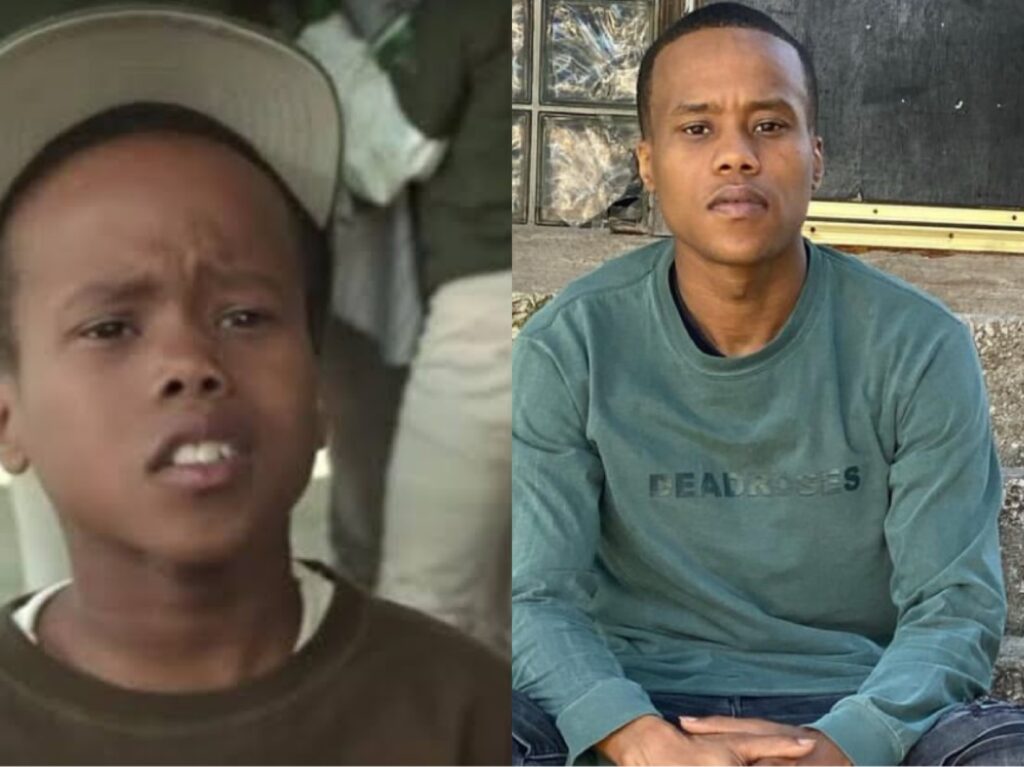 Hardball would be nothing without "G-Baby," the assistant who is clearly too young to play but who quickly learns the game, eventually wins the smallest jersey, and leads the Kekambas to victory. G-baby's death was also heartbreaking, with fans admitting to crying.
Where is

DeWayne Warren Now

?
Since the release of Hardball, DeWayne Warren has acted in La Femme Vampir and La Femme Vampir 2. Although the movies aren't popular, a 2009 press release claims that the horror movie starring Veronica Grey and Joe Estevez is about "Chinese diva China is the leader of supernatural female creatures that control the nightlife and underworld in Chicago. He has also featured as an actor in Gary's Playhouse and the Circle of 3s. DeWayne keeps a low profile and is a father of 2.
Diane Lane
Character played:

Elizabeth Wilkes

Date of Birth:

January 22, 1965

Age:

58 years old

Age at the release of Hardball:

36 Years old
Diane Colleen Lane is an American producer and actress. She made her acting debut in George Roy Hill's 1979 film A Little Romance at the age of 14. Before playing the role of Elizabeth Wilkes in Hardball, Diane Lane had already established a name for herself in Hollywood thanks to her roles in A Little Romance, The Perfect Storm, The Outsiders, and A Walk on the Moon.
Where is

DeWayne Warren

 

Since Hardball was Released?
Since the release of Hardball, Lane has continued to appear and play supporting roles in a number of films, including Under the Tuscan Sun, Cinema Verite, and Trumbo. She also played the lead role in romantic comedies such as Must Love Dogs and Nights in Rodanthe, along with thrillers like Fierce People, Hollywoodland, and Untraceable.
She received critical acclaim for her performance in the 2002 film Unfaithful, for which she received awards for Best Actress in a Motion Picture. Her performance in Unfaithful also earned her nominations for Best Actress at the Academy Awards, Golden Globes, and Screen Actors Guild Awards.
Diane lane is also well-known to fans of the superhero genre for portraying Martha Kent, Superman's adoptive mother, in Man of Steel, Batman v Superman: Dawn of Justice, and Justice League. Let Him Go, a 2020 neo-western, is her most recent film.
Michael Perkins 
Character played:

Kofi Evans

Date of Birth:

July 25, 1986

Age:

37 years old

Age at the release of Hardball:

15 Years old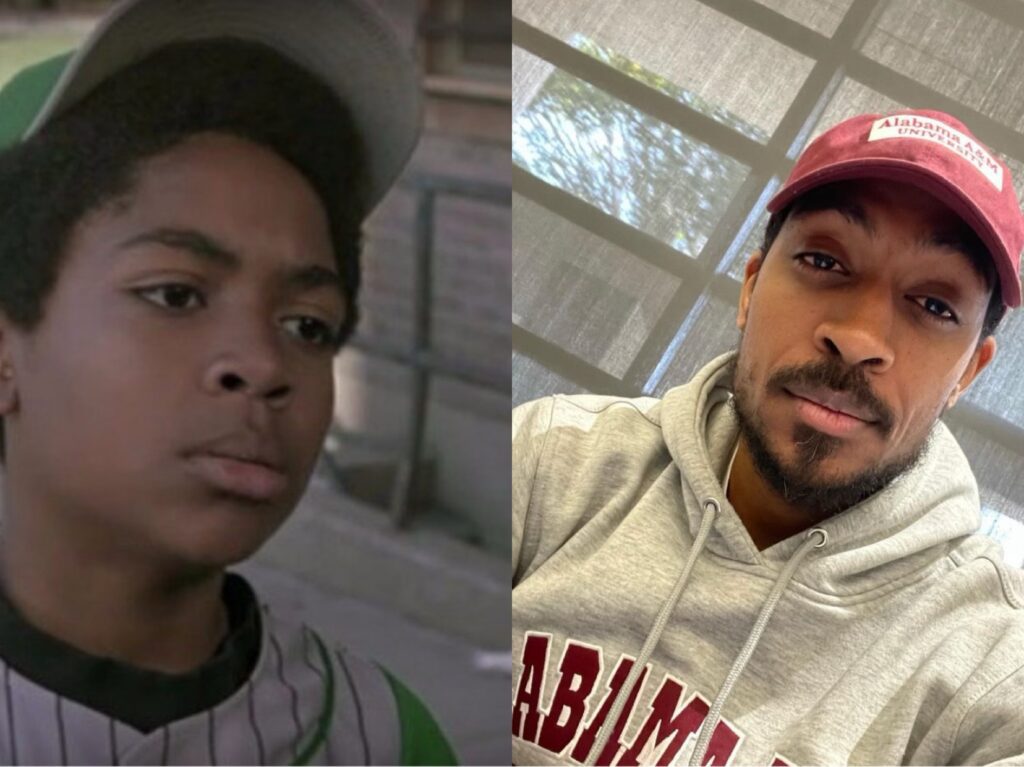 As the irate but baseball-obsessed Kofi Evans, Michael Perkins delivered one of the most memorable and moving performances in Hardball. Unfortunately, that was his only notable performance to date.
Where is

Michael Perkins After

Hardball was Released?
After the release of Hardball, Perkins took a 15-year break from acting to pursue other opportunities. He, however, made another appearance in Curious?, a TV movie and its subsequent series, as well as appearing on one episode of #Adulting.
In addition to maintaining an active Instagram account, Perkins also hosts a podcast from his couch called Live from the Couch.
John Hawkes
Character played:

Ticky Tobin

Date of Birth:

September 11, 1959

Age:

64 years old

Age at the release of Hardball:

42 years old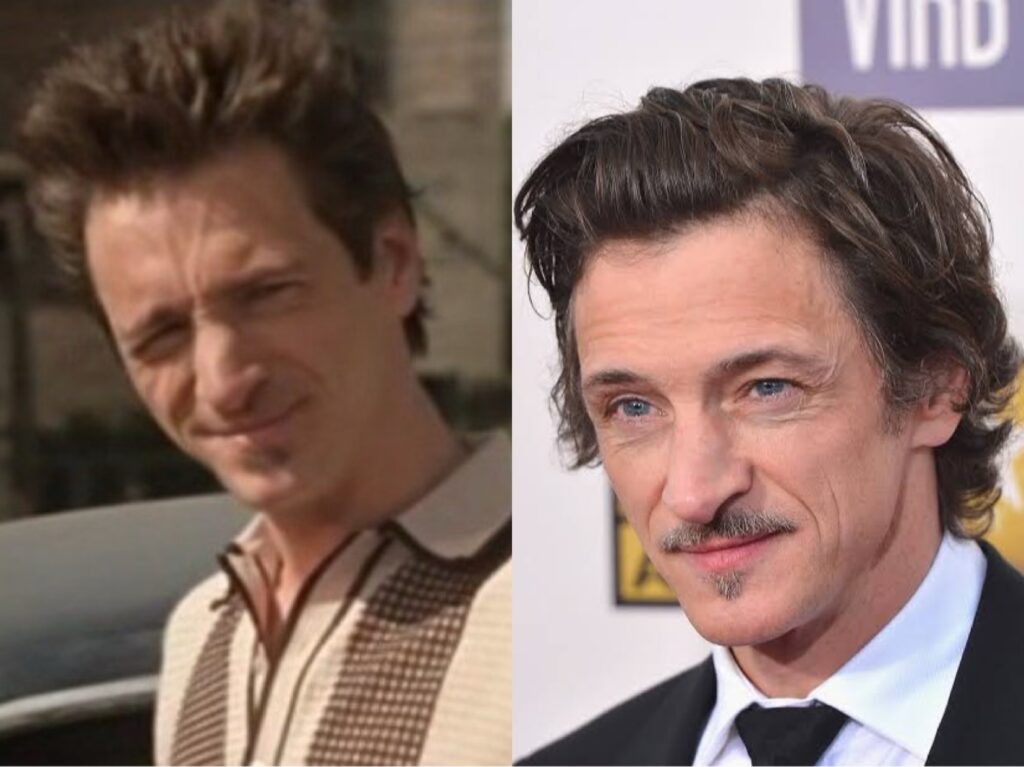 Although John Hawkes' performance in Hardball as Ticky Tobin, a gambler and Shady ticket seller, may be considered poor, he is one of the film's most talented actors, despite not being the most popular. He has won several awards, including two Independent Spirit Awards, and has also been nominated for a Golden Globe Award and an Academy Award. His acting debut was in the 1985 film, Future-Kill.
After relocating to Austin, Texas, to pursue a career as an actor and musician, he co-founded the Big State Productions Theatre Company. He performed in the group's original play, "In the West."  Because another actor shared his birth name, John Perkins, he changed his stage name to "John Hawkes."
Following the release of Hardball, Hawkes rose to prominence as the trader Sol Star in the HBO Western blockbuster Deadwood. Still, his most memorable performance was as the meth addict Teardrop Dolly in Winter's Bone, for which he received a nomination for Best Supporting Actor at the Academy Awards.
Hawkes also appeared in the independent film The Session as Mark O'Brien, a poet who was paralyzed by polio and hired a sex surrogate to steal his virginity. He was offered the role of The Governor in AMC's horror-drama series The Walking Dead. He declined because he didn't believe he was the right fit for the role.
Hawkes also played Dustin Powers, in the HBO baseball comedy Eastbound & Down, in addition to starring in the critically acclaimed film, Me and You and Everyone We Know, which won the Sundance Film Festival's special jury prize as well as the Camera d'Or Award at the Cannes Film Festival.
With numerous film credits, nominations, and award wins, John lives in Los Angeles, where he writes, records, and performs music with his band, "King Straggler."
Julian Griffith
Character played:

Jefferson Albert Tibbs

Date of Birth:

March 28 1990

Age:

33 years old

Age at the release of Hardball:

11 Years old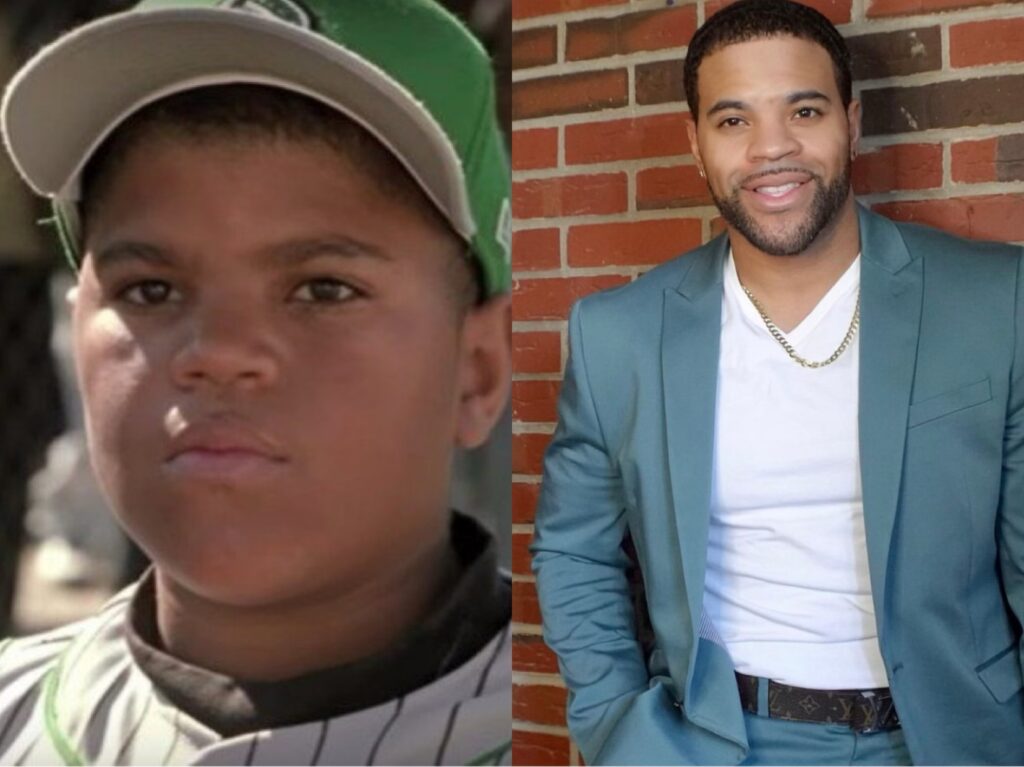 One of Hardball's most endearing characters, the inhaler-wielding Jefferson Albert Tibbs, is played by Julian Griffith. Born in Chicago, Illinois, as identical twins, Julian and his brother started acting and going on auditions when they were three years old. Julian had broken into the modeling industry by the age of five when he began modeling for print ads in numerous children's school books. He discovered a new talent at the age of seven and began playing baseball in the Bellwood Park District.
Julian landed his first major role as "Jefferson Albert Tibbs" at the age of ten. Still, after the acclaimed success and recognition of Hardball, he made a deal with his mother at the age of 13 to take a break from the movie industry and focus on his education and baseball.
Julian Griffith eventually made it to the major leagues after the release of Hardball, playing for the Fort Worth Cats in Ft. Worth, Texas. Julian is also the first Black man in Calumet College history to receive a Science Endorsement for Secondary Education with a degree in Elementary Education.
After an injury caused him to end his professional baseball career, he founded Juiced Up Athletics, a traveling sports training company that travels the country instructing professional baseball players and training youth in baseball, softball, and other areas of fitness.
Using his experiences to do public speaking and mentoring throughout the Chicagoland area, Julian has also returned to acting full-time. He appears on shows such as Chicago P.D. and Proven Innocent.
Kris D. Lofton
Character played:

Clarence

Date of Birth:

June 24, 1988

Age:

35 years old

Age at the release of Hardball:

13 Years old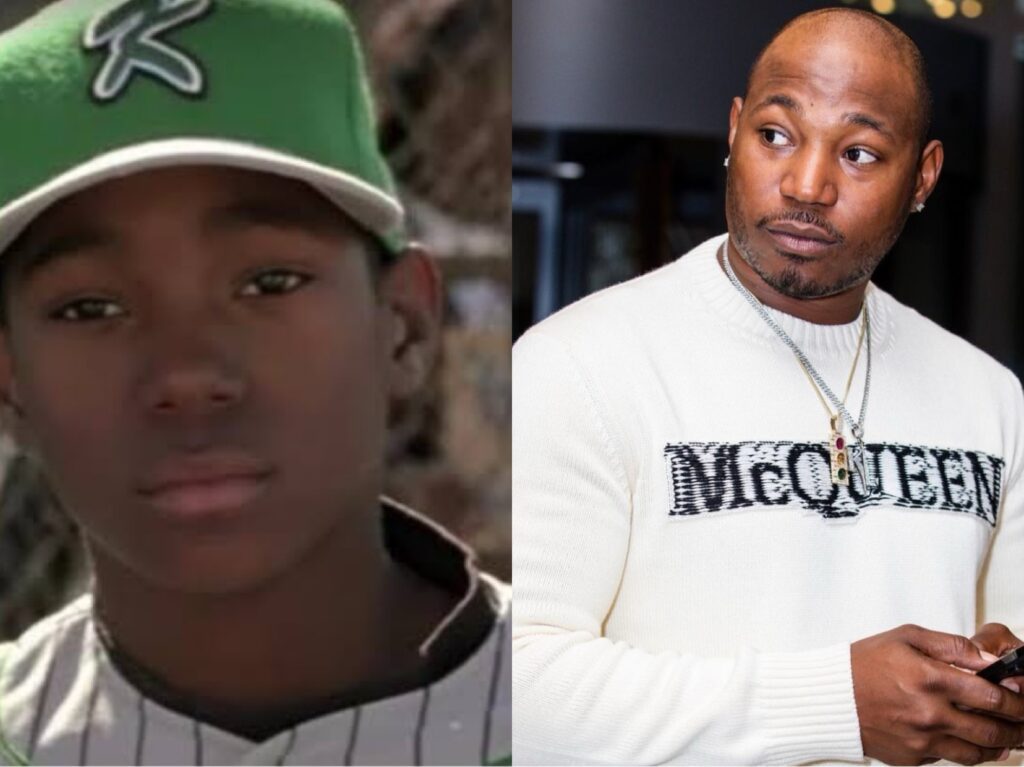 Kris D. Lofton, who plays the role of Clarence, is another actor who got their start on Hardball. Despite the fact that his role in Hardball was not particularly memorable, Kris went on to record some success in his acting career. He turned down a baseball scholarship to Grambling State University after graduating from high school to pursue his dream career in entertainment.
Kris D. Lofton's Life after Hardball
After the release of Hardball, he appeared in the "Hardball" music video with Lil Wayne and Bow Wow. Lofton graduated from Proviso West High School in 2006, and the same year he became the Walmart Back-to-College Spokesperson, as well as appeared on MTV's "My Super Sweet Sixteen," an NBC 5 News segment, and various McDonald's commercials. Lofton also made one-off appearances on various television shows.
Among the television shows he appeared on are Detroit 1-8-7, Chicago Fire, The Game, Single Ladies, Chicago P.D., Empire, Get Shorty, Up North, The Quad, Tim and Eric's Bedtime Stories. His passion and talent also pushed him to do more, landing him roles in the 2008 film "The Promotion" and the 2008 Tyler Perry hit film Meet the Browns as "Calvin."
Lofton has recently received increased screen time as a result of his recurring role as Kisan Teague in the Netflix series Ballers, which is one of his most notable performances. He also appears as Jenard Sampson in Starz's Power Book IV: Force. Also among his filmography are Imani, True to the Game 2 and 3, Hands Up, Same Difference, and A Boy. A Girl. A Dream.
Michael B. Jordan
Character played:

Jamal

Date of Birth:

February 9, 1987

Age:

36 years old

Age at the release of Hardball:

14 Years old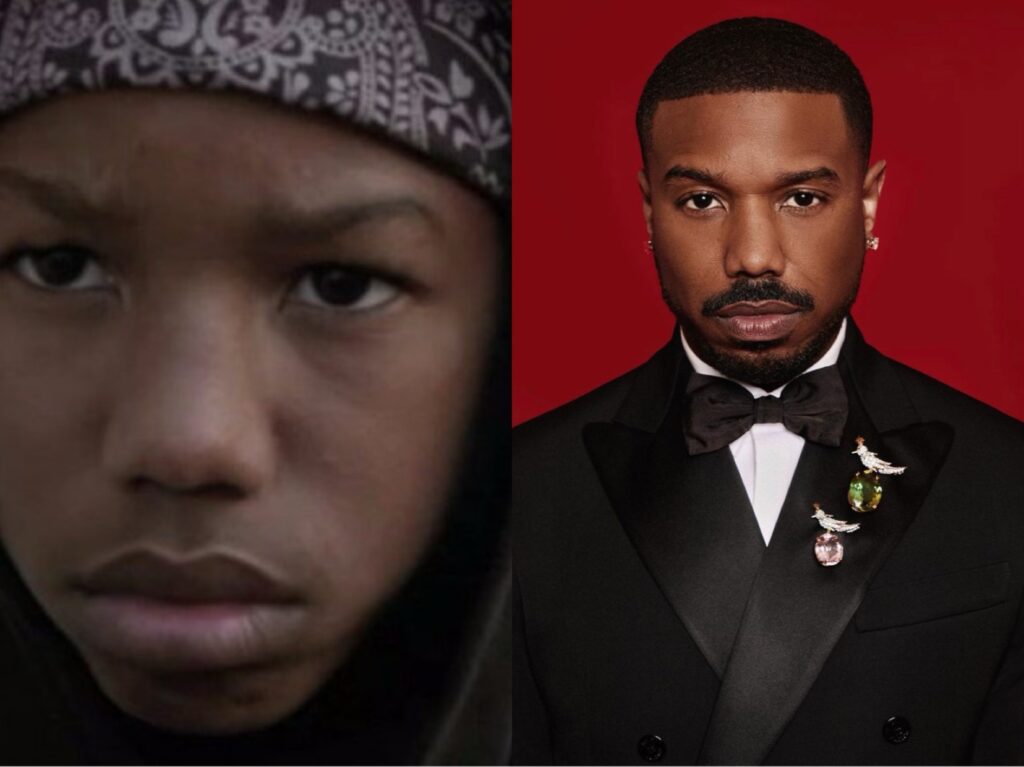 Michael B. Jordan plays Jamal, a funny kid who wants to play baseball but transforms into a hardened kid who gets caught up in a gang. Jordan became the most famous of the Kekamba kids after Hardball.
Michael B Jordan got his first major acting role in Hardball after appearing briefly on The Sopranos and Cosby. He, like many Hollywood A-listers, began his career as a child model before moving on to acting at the age of 12. He is now an actor, producer, and director—thanks to the release of Creed III.
Where is

Michael B. Jordan Now After Hardball?
Jordan's acting career took off after the release of Hardball.  He went on to play Reggie in All My Children, Vince Howard in Friday Night Lights, Wallace in The Wire, Nate Warren in The Assistants, Alex in Parenthood, Adonis in Creed, Creed II, and Creed III, Stevenson in Just Mercy, and many others.
Jordan is best known for his work with director Ryan Coogler on the Marvel Cinematic Universe films Fruitvale Station, Black Panther, and Wakanda Forever, and with over 40 film and television credits to his name, choosing his best performances is not an easy task.
In addition to being named People's Sexiest Man Alive in 2020, Time magazine listed Jordan as one of the 100 most influential people in the world. On its list of the 25 Greatest Actors of the 21st Century, The New York Times placed him at number 15.
Where is Chris Matthews From Hardball?
Chris Mathews is not a character in the film, Hardball. Rather, he is the retired host of a political talk show, Hardball with Chris Matthews. Christopher John Matthews is an American author, former talk show host, and political commentator. From 1994 to March 2020, Chris Matthews hosted Hardball with Chris Matthews, a weeknight talk show that first aired on America's Talking, then CNBC, and later MSNBC.
The Nightly talk show, Hardball with Chris Matthews, was characterized by discussions with politicians and political experts. The talk show was named after Matthews' 1988 book, Hardball: How Politics Is Played, Told by One Who Knows the Game. Matthews announced his departure from the talk show on March 2, 2020, stating that the "younger generation" was "ready to take the reins," but that he would continue to write and talk about politics and support his producers and crew in New York and Washington.
Who Played G-Baby in The Movie Hardball?

As previously highlighted, G-Baby in Hardball was played by DeWayne Warren. G-Baby was a fan favorite, and his death was heartbreaking. DeWayne was born in 1992 and has featured in three other movies, La Femme Vampir, Gary's Playhouse and the Circle of 3s. DeWayne is also a father of two adorable daughters.
Where was Hardball Filmed?
Hardball was shot between August 7th to October 7th, 2000. It was filmed in the Cabrini-Green Chicago projects, the ABLA Housing Project in Chicago, and the former home of the Detroit Tigers (Tiger Stadium). The filming took place in Chicago, Illinois, and Detroit, Michigan.
Is Hardball a True Story?
The film Hardball is based on a true story—"Hardball: A Season in the Projects," a book by Daniel Coyle. It is based on a story about a magazine editor and Little League Coach Bob Muzikowski, who coached a youth team in Chicago's Cabrini-Green projects. However, just because "Hardball" is based on a true story doesn't mean that everything in the film is true. According to critics, the film takes a true story and drags it through a swamp of hyped-up Hollywood cliches.
Muzikowski attempted to halt the film's release in 2001, claiming that it misrepresented him and the children he coached. However, paramount pictures claimed that the film's plot is entirely fictitious and was only inspired by Daniel Coyle's book about Muzikowski. But, in an interview with the Chicago Sun-Times, Muzikowski responded to Paramount's claim by saying, "If it's not a true story, why are they filming on my block?"
Attorney Tomas Harvey, who represents both Muzikowski and youth leader Al Carter (who is also allegedly depicted), claimed that the African-American youths in the film were portrayed as foul-mouthed delinquents and racist caricatures, which is false because they were well-behaved and decent.
Muzikowski also sued Paramount Pictures for defamation. He claimed that the film falsely portrayed him as a gambler with suspicious ties who was down on his luck, who took up youth baseball to repay a debt. However, Muzikowski lost his lawsuit against Paramount Pictures.