Dennis Wilson's wife, Shawn Marie Love, died of liver-related problems in September 2003. Her death came about two decades after the rock star drowned while diving and swimming drunk in December 1983.
Dennis Wilson and Shawn Marie Love began their romance in late 1981 and welcomed a child in 1982 before going on to tie the knot in 1983. Their romance was dogged by their age gap as well as the fact that Shawn was the illegitimate daughter of Wilson's bandmate and cousin, Mike Love. The couple also had several quarrels and split in late 1983. A divorce was in the works when Wilson died. Following his death, Shawn Marie focused on raising their son. She lived out of the spotlight until her death.
Shawn Marie Love is Mike Love's Illegitimate Daughter
Dennis Wilson's widow, Shawn Marie Love Harris Wilson, was born on 30th December 1964. Her father is Mike Love, a popular American rock star who gained fame as a member of the bestselling band, The Beach Boys. Her mother, on the other hand, is Shannon Harris, a lady who once worked as a secretary for Mike Love.
Mike and Shannon never married but had a romantic interlude in March 1964. Shannon later got pregnant and gave birth to Shawn in December of that same year. Mike Love refused to accept paternity, and Shannon was forced to institute a paternity suit against him in March 1965.
The suit was later settled out of court. Mike Love never expressly accepted paternity, but he agreed to pay child support. He also agreed that Shawn could use his surname Love when she reached 18 years old.
Did Shawn Marie Love Have Siblings?
Shawn Marie Love had several half-siblings on her paternal side and possibly some half-siblings on her maternal side as well. There is every possibility that her mom went on to find love again and have more children.
The identity of her siblings that is, however, known is that of her paternal half-siblings. Courtesy of her dad, Shawn Marie Love had about five half-sisters (Melinda, Teresa, Hayleigh, Summer, and Leila) and three half-brothers (Christian, Brian Edward Alan, and Michael). They came from her father's past relationships and marriages.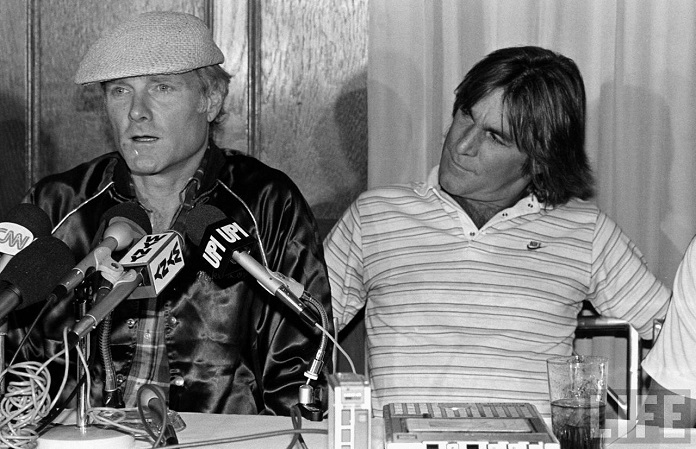 She and Dennis Wilson Began Dating in Late 1981
Shawn Marie Love and Dennis Wilson began dating in 1981. At that time, Shawn Marie was a 16 years old teenager, while Wilson was about 36 years old and already a popular rock star. As the story goes, Shawn Marie and a pal of hers had gone to Wilson's house in Venice, and she and the rock star got talking.
He asked her who her father was, and when he discovered that it was his bandmate and cousin, Mike Love, he told her to keep mum about it. Some sources believe that Wilson only started pursuing a romance with Shawn Marie Love to piss off her father and his band mate while others believe he genuinely liked her. Whichever it was, they started dating in 1981 and remained steady for the next couple of years.
They Welcomed a Son in 1982 Before Getting Married in 1983
Shawn Marie Love and Dennis Wilson discovered that they were expecting a child a few months into their romance, and on the 3rd of September 1982, they welcomed a son named Gage Dennis. They made their home in Los Angeles though Wilson often went on the road to play with his bandmates.
Despite the birth of their son, Shawn Marie Love and Dennis Wilson experienced some turbulent times in the course of their relationship. Wilson was notorious for his abuse of alcohol and illicit drugs, and this made him act like a real punk toward Shawn, which angered her.
There was also the fact that he was a womanizer and often hit on different women, some of whom were Shawn Marie's friends. She confronted him, and they were shouting matches and physical altercations. Despite all this, the couple decided to go ahead and get married. Shawn Marie Love and Dennis Wilson got married on the 28th of July 1983 in a ceremony held in California.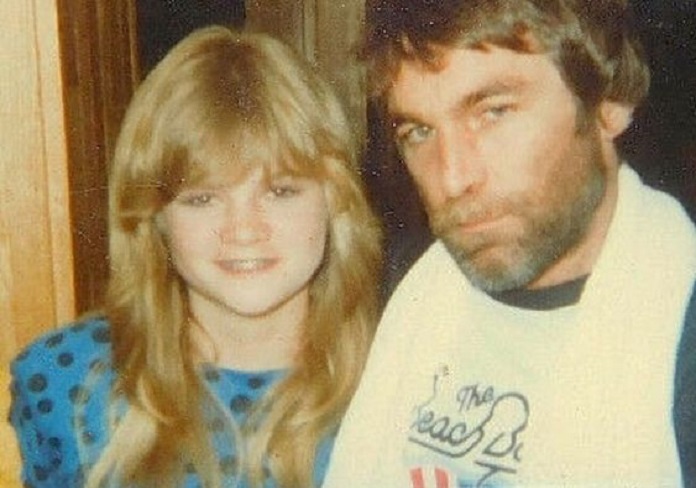 The Couple Split Some Months Before Dennis Wilson Died in December 1983
Dennis Wilson and Shawn Marie Love may have hoped that marriage would solve their issues, but the opposite turned out to be the case. They continued arguing and getting into different altercations. They also took to expressing their anger in various frightening forms.
Shawn Marie once drove her car into the front door of their home while Wilson later smashed the windows of the same car with a baseball bat.
Their relationship and home life became incurably toxic, and just months after their wedding, they decided to separate. Wilson remained in their house while Shawn Marie Love moved with their son into the Santa Monica Bay Inn. She also stayed at her mom's place while Wilson came around to visit.
The couple filed for divorce though it was never finalized. Shawn Marie later disclosed that they were working out how to get back together, though they would have probably broken up again. Neither the divorce nor the reconciliation came to fruition, though, as Dennis Wilson drowned while diving at Marina Del Rey on the 28th of December 1983
He was drunk, and this contributed to his death. The musician was later buried at sea on January 4, 1984, and Shawn Marie, officially acknowledged as his widow, revealed that this was in line with his wishes.
Shawn Marie Love Sued to be Recognized as One of  Wilson's Heirs
Following the death of Dennis Wilson, Shawn Marie Love focused her energies on raising the son they had together, Gage Dennis. She also fought hard to ensure that both she and the boy were well provided for.
Shawn Marie Love filed a lawsuit in 1984 asking that she and her son be officially named as heirs of Dennis Wilson's estate, estimated to be worth $2 million. The late rock star had only mentioned his three children from past marriages as his heir in his will drawn up in March 1977. He excluded his ex-wives but stipulated that any children born after the will was made could be included.
The outcome of this particular suit is not readily available, but Shawn Marie Love may have succeeded. There is the fact that she was legally married to Dennis Wilson at the time of his death. There is also the fact that even his will stipulated that any of his kids born after 1977 should be included as his heir.
Shawn Marie Love also filed another lawsuit against the insurance company where her late husband took out a $1 million insurance policy. The company initially tried to avoid paying by stating that Wilson's death was not accidental but his own fault. The court, however, ruled in Shawn Marie's favor, and at least $400,000 was paid out to her and her son.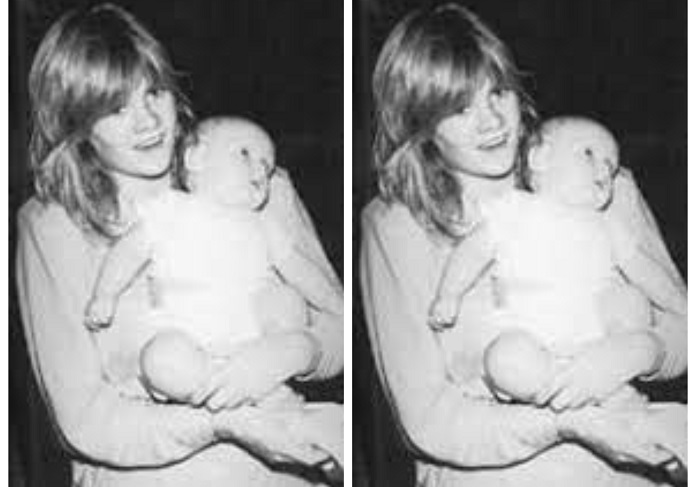 She Died in September 2003
Shawn Marie Love spent the remainder of her years living in Los Angeles with her son Gage. There is no confirmation that she remarried or had more kids. She rather focused on using her resources to care for her son. Things weren't easy for her, though.
She struggled with drug use issues as well as stomach cancer as a young adult. By the time she was in her 30s, she had liver problems. She reportedly tried reaching out to her famous and wealthy dad for help, but he was not quite forthcoming, and her liver issues eventually took her life. She died in September 2003
What Was Shawn Marie Love's Cause of Death?
Unlike her famous husband, who drowned while diving, Shawn Marie Love died of complications from liver issues. She required a transplant but couldn't get it, and this resulted in her demise. At the time she died, she was just some months shy of her 40th birthday.
Her death also occurred nearly two decades after Dennis Wilson's death. She was later interred. Her son Gage Dennis has remained out of the spotlight. He should be currently 41 years old and hopefully thriving. He was cared for by his maternal grandmother after Shawn's death. He also reunited with his paternal half-brothers.