Finn Wolfhard is neither gay nor bisexual, as he has not come out publicly to identify as gay or bi. The Canadian star has had a few rumors about his sexuality, some more convincing than others, but every time such rumor comes up, they are often debunked by the actor.
As to who he is currently in a relationship with, that's still a mystery to be uncovered. The Stranger Things star isn't particular about sharing his private life with the public, a known attribute with some stars in the industry. But we do know that he has been in romantic relationships with some ladies in the past, one of them being the notable Elsie Ritcher, his co-star in the 2019 Film Di Bibi.
What is Finn Wolfhard's Sexuality?
Finn Wolfhard has said he is straight and that whatever his fans have seen and heard was merely him being a friend and a good actor. Finn has never been in a romantic relationship with a man, proving he is very much a lover of women. This has been seen in the short but wholesome list of ladies with whom he has had intimate encounters, most of whom he had tried to keep secret.
The rumors about his sexuality began in 2017 when he played the role of Richie Tozier in the movie IT Chapter 1, a character who is in love with his male best friend, Eddie, played by Jack Dylan Grazer. This sparked a lot of dust among his fans about him being gay in real life, and since the actor kept a lid on it, they assumed he was gay and was only quiet to keep it a secret.
The rumors grew so big that a name was made up for the two stars — Fack, they were called — coined from Finn and Jack. The two stars eventually came out to debunk all the rumors. Finn stressed that he and Jack are only friends and not in an intimate relationship. However, this wasn't enough to quell fans' suspicions about him.
In the 2019 movie The Goldfinch, Finn's character was seen kissing his co-star, Oakes Fegley, fueling fans' already-seated suspicion about him. He has been asked about this in various interviews, and in all of them, he has succeeded in avoiding the questions, saying he isn't one to share much about his private life. He says he was only playing his role as a professional actor, and such shouldn't be taken to mean he's gay.
Is Finn Wolfhard Bi?
Finn Wolfhard is not bisexual. He hasn't come out to describe himself as one, nor is he a member of the LGBT community. He may be a supporter of the movement, as he has friends who are members of the group, but he isn't one of them.
His past relationships and the recent one proves he is not bisexual. And even if he is, Finn is very secretive with his private life and doesn't tend to share much with the public. So, unless he comes out to say anything about his sexuality, we believe he is not bisexual but is only a very versatile actor.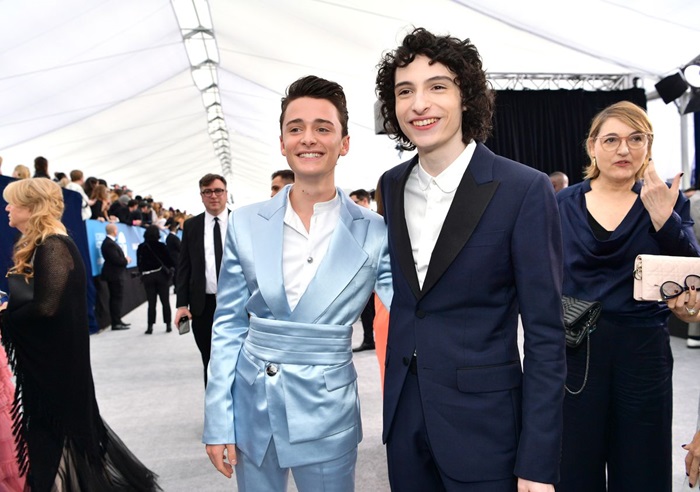 Does Finn Wolfhard Have a Girlfriend?
It is unknown if Finn Wolfhard has a girlfriend, as the star no longer shares details of his personal life with his fans. His relationship with his last girlfriend, Elsie Ritcher, was presumed to have ended after photos of them together on their respective social media pages were taken down, and the two stopped hanging out in public.
Since Ritcher, Wolfhard has not been seen with any other person. It is believed that he has no girlfriend and is currently single. Elsie Ritcher, who is also an actress, is the only known girlfriend of Finn Wolfhard.
Elsie Richter and Finn Wolfhard's Relationship
Elseie Ritcher and Finn Wolfhard's relationship came to light in 2021 after Wolfhard shared a grainy image of himself kissing her cheek. He didn't share much about how they met, but they are presumed to have been dating for close to a year. Following the picture, the two were often seen together in public, either on set for Stranger Things or hanging at the games.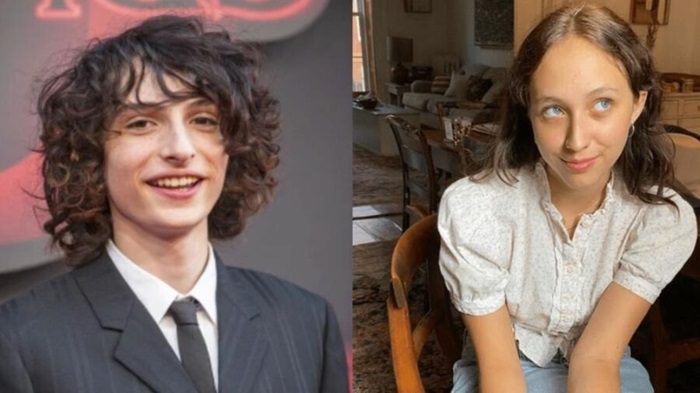 In an interview with the Washington Post, Wolfhard said he was blackmailed by some of his fans into sharing the news about him and Elsie with the public. Some people had allegedly threatened to reveal her name and address if he did not acknowledge the relationship publicly. Hence the revelation.
It seemed like everything was all rose and sunshine for the stars until 2022 when things started to take a turn. Pictures of the happy couple were taken down from their social media pages, and Finn walked the red carpet alone during the premiere of Stranger Things Season 4. It looked like the two stars were no longer together, but despite the rumors, they stayed silent about whether or not they were still together.
This further raised the question of whether they had broken up or whether the actor was keeping the relationship away from the media like he had wanted from the beginning. From further revelations, Fin said he took the pictures down because he could not condone the negative comments about them.
Finn and Elsie's relationship lasted close to two years since they are believed to have been together before they came out in 2021. They are believed to have broken up by how quiet the couple has been of late.
FAQ
Is Finn Wolfhard Dating or Single?
Whether Finn Wolfhard is dating or single is unknown, and his relationship status has remained uncertain. No word has been said about him dating anyone since he went silent about his relationship with Elsie Ritcher, so he is believed to be single.
What is Millie Bobby Brown and Finn Wolfhard's Relationship?
Millie Bobby Brown and Finn Wolfhard have been friends since their childhood. She is also his onscreen love interest in Stranger Things. While their chemistry onscreen looked real, that is as far as it goes because they are not in an intimate relationship.
Are Sadie Sink and Finn Wolfhard Dating?
No, Sadie Sink and Finn Wolfhard are not dating. The rumors about them being a couple started after someone posted a photo of them on TikTok and claimed they were dating. However, the two are just co-stars.