Laura Ingraham has three children – Maria Caroline Ingraham, Nikolai Ingraham, and Michael Ingraham. Laura adopted all of her three kids between 2008 and 2011 and is raising them as a single mom. It hasn't been an easy ride for the conservative talk host, but she is dedicated to doing her best.
Ingraham doesn't overindulge her children as she does not want them to be spoilt kids. She also takes care to shield their privacy to protect them from the blowback arising from her controversial career. Ingraham has, however, dropped some insights about her children over the years, and we have gathered them here.
Inside Laura Ingraham's Family
Laura Ingraham's family comprises three kids: daughter – Maria Caroline, and sons – Nikolai and Michael. She adopted all three of them between 2008 and 2011 and has since been raising them as a single mother. Laura Ingraham's family background also includes her late dad, James Frederick Ingraham (d. 2013), and her late mom, Anne Caroline (d. 1999).
Laura's father was a member of the U.S. Navy during WWII. He later joined the U.S. Forest Service for a few years before moving to the purchasing department of aerospace company Pratt & Whitney. After 30 years with Pratt, Mr. Ingraham set up his own business, a Coin-o-Matic Car Wash in Manchester. The late Anne Caroline Ingraham was a hardworking and frugal fellow who spent years as a waitress before lung cancer cut her life short in 1999.
Laura Ingraham also has three siblings, namely James F. Ingraham IV, Brooks M. Ingraham, and Curtis U. Ingraham. Her immediate elder brother, Curtis, is gay and liberal-minded, and they do not see eye to eye on political ideologies. He has criticized her multiple times over the years, calling her pathetic and a monster. Ingraham's response has been that she still regards him as family. She has also revealed that her other siblings help her out with her responsibilities as a single mom.
Who Are Laura Ingraham's Children?
Laura Ingraham's children are Maria Caroline Ingraham, Michael Dmitri Ingraham, and Nikolai Peter Ingraham. The conservative talk show host lives in Mclean, Virginia, with her three children and has stated that as the kids get older, it gets easier to raise them, but one also has to deal with bigger challenges and concerns, such as navigating social media, romance, school, etc. Ingraham has also revealed that she feels blessed about her kids and thanks God every day for them.
The Fox News personality fiercely protects her children's privacy, but she has shared some pictures of them over the years. She has also spoken about their personalities and adventures. Come with me; let's take a deeper dive into the lives of Laura Ingraham's children.
Does Laura Ingraham Have a Daughter?
Laura Ingraham has a daughter named Maria Caroline Ingraham. She adopted the girl from Guatemala in 2008 when she was three years old. Maria is presently 18 years old and in her last year of high school. She is on track to make it to college in 2024, and Laura has already revealed that she will miss the young lady very much when she leaves home.
Meet Maria Caroline Ingraham, Laura Ingraham's First Child
Full name: Maria Caroline Ingraham
Date of birth: May 2005
Age: 18
Country of birth: Guatemala
Occupation: Student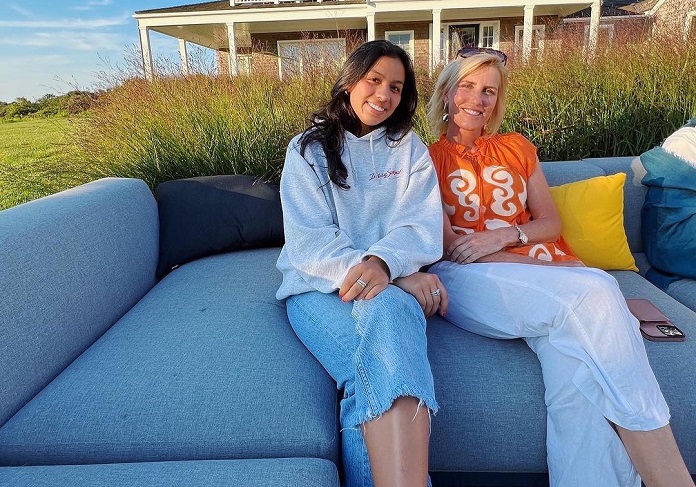 Laura Ingraham's first child is a daughter named Maria Caroline Ingraham. She was born in May 2005 in Guatemala and spent the first three years of her life in an orphanage. Laura Ingraham spent a few years trying to adopt Maria, and when the process eventually became successful, she was overjoyed and over the moon. She flew down to Guatemala to pick Maria up from the orphanage where she lived and brought her home. She also learned some Spanish so that they could communicate.
Maria Caroline Ingraham is now 18 years old and is presently in her last year of high school. She will be going off to college in 2024, and her mom is already dreading that time and has stated that she would be very sad when the young girl leaves home.
Maria and her famous mom butted heads a lot when she was in her teenage years but now have a great mother-daughter relationship. The young lady often waits for her mom to come back so that they can talk about their day and gossip about many things.
Laura Ingraham has revealed that people often commend her for the way she raised Maria, pointing out that she is a wonderful young lady. Such a compliment helps the Fox News personality deal with the self-doubt issues she has.
Michael Dmitri Ingraham is Laura Ingraham's Second Child
Full name: Michael Dmitri Ingraham
Date of birth: 2009
Age: 14
Country of birth: Russia
Occupation: student
Michael Dmitri Ingraham is Laura Ingraham's second child. He is originally from Russia and was born in Moscow in 2009. Laura adopted him when he was just a year old in 2010. Michael Dmitri is presently 14 years old and is in his last year of middle school.
Past descriptions of him have it that he is growing like a weed and that he is a skilled Lego craftsman. The young man also loves his mother very much as he once joined hands with his siblings to make a cake for her in commemoration of her birthday.
Nikolai Peter is Laura Ingraham's Third Child
Full name: Nikolai Peter Ingraham
Date of birth: 2010
Age: 13
Country of birth: Russia
Occupation: student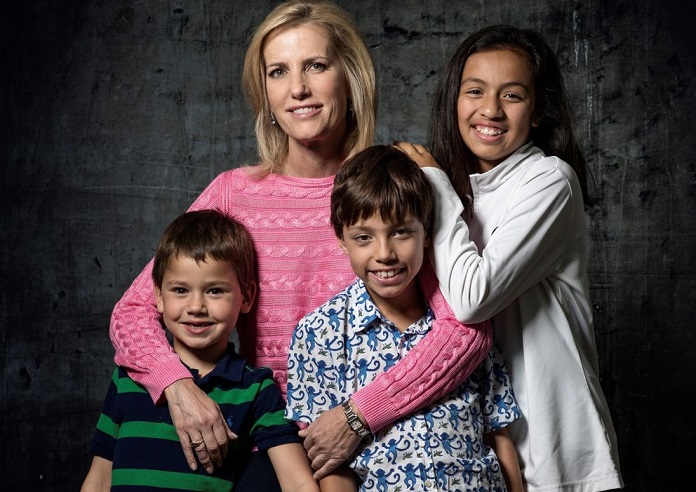 Nikolai Peter Ingraham is the third child of Laura Ingraham. Just like his immediate elder brother, he was also born in Moscow, Russia. He was born in 2010 and was adopted the next year. Nikolai Peter Ingraham is presently in middle school, and his mother has described him as stubborn, strong, and smart. He has a great relationship with her as well as with his elder siblings as well.
Nikolai Peter and his siblings are being raised in a loving environment, but their mother is adamant about not overindulging them and spoiling them. As such, they have turned out to be pretty grounded and down to earth, in her opinion.
Are Laura Ingraham's Children Adopted?
All of Laura Ingraham's children are adopted. The conservative news show host had hoped to go the traditional route, getting married and having kids. However, when that didn't happen, she decided to go another route to fulfill her dreams of being a mother, as she really loved kids.
Laura Ingraham adopted her first child from Guatemala and her second and third children from Russia. The whole experience was daunting, and she had to face heartbreaking situations where birth parents didn't want their kids to be raised by a single mother. She, however, stuck it out and was rewarded.
Laura Ingraham is now a big advocate of adoption and has often spoken about it. She encourages those who want to adopt kids to do thorough research and persevere through the process. She has also advised countries not to use international adoption to play politics.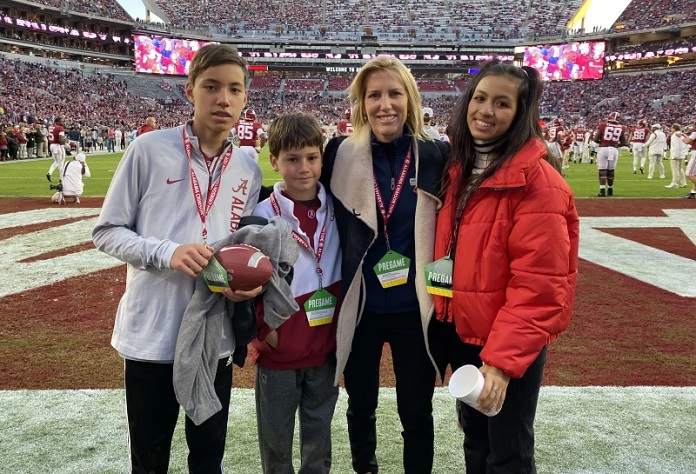 Who is the Father of Laura Ingraham's Children?
The father of Laura Ingraham's children is unknown, as she adopted her kids. She didn't give birth to them. The kids would, of course, have biological fathers, but these fathers do not have any rights over them as such rights have been terminated by the adoption process.
Laura Ingraham is raising her kids as a single mom and has revealed that it is quite a difficult thing to do. She, however, falls back on her Roman Catholic faith when things get quite tough, and this helps her to forge on.