Addie Lane is the wife of Jeremy Sisto, a 48-year-old American actor famous for his portrayal of Billy Chenowith in HBO's "Six Feet Under." However, while Addie is known as Jeremy Sisto's spouse, she has also pursued her own career endeavors. She is occasionally credited as an actress and had an uncredited role in the TV series "The Mind of the Married Man" in 2001.
Despite being married to Sisto, Addie has successfully maintained a private life, avoiding extensive media attention. Nevertheless, some noteworthy details about her life, marriage, and career have come to light.
Who Is Jeremy Sisto's Wife?
Jeremy Sisto's wife is Addie Lane. Prior to her marriage, she led a relatively low-profile life. Although their union exposed her to increased media attention, Lane has skillfully maintained the secrecy of her private life. While specific details about her birth and early life are limited, it is believed that she was born in the late 1970s or early 1980s.
Addie Lane and Jeremy Sisto met in February 2007 and married in 2009. Their wedding took place on October 13, 2009, at New York City Hall.
The couple held an intimate wedding ceremony that was attended by a select few family members, close friends, and loved ones. Prior to their marriage, they had been in a committed relationship for a significant period of time.
While this is Addie's first marriage, her husband Jeremy had previously been married and divorced from his first wife. Jeremy's initial marriage was to Marisa Ryan, and their wedding took place on August 30, 1993, in Las Vegas, Nevada.
At the time of their wedding, both Jeremy and Marisa were just eighteen years old. However, their marriage ended after only two days, although they remained legally married until their divorce was finalized on June 21, 2002. 7 years after the finalization, Jeremy welcomed a daughter with Addie before going ahead to tie the knot, and they have been together for 14 years.
Addie Lane Has Two Children 
Addie and Jeremy have two children together. Their first child, Charlie-Ballerina Sisto, was born on June 5, 2009, just a few months before their wedding. Their second child, a boy, Bastian Kick Sisto, was born on March 9, 2012.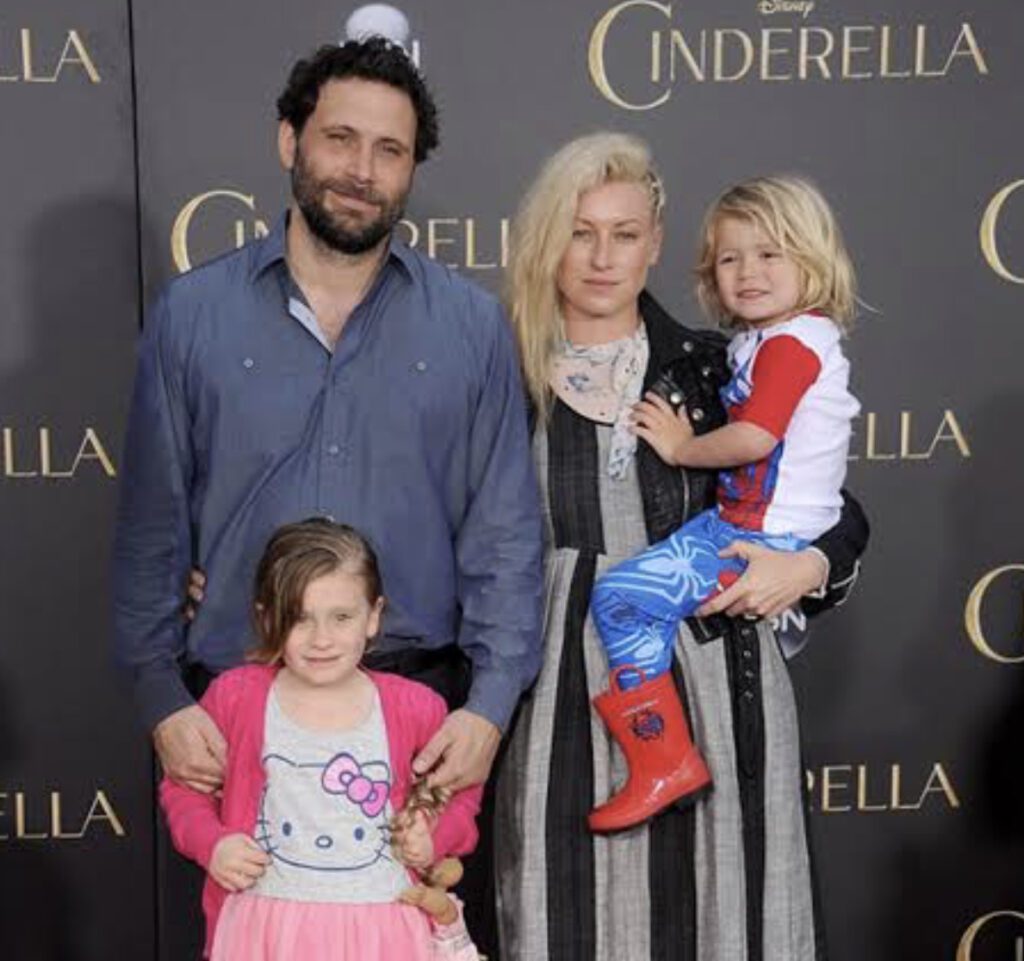 Lane's children share a close bond with their father and have accompanied him on numerous public appearances. Residing in a luxurious home worth $2.45 million in Laurel Canyon, Los Angeles, Addie's presence in the media has been limited since her feature in The Mind of the Married Man. Additionally, she maintains a minimal online presence, with no active social media accounts, and seldom makes public appearances. Her focus appears to be on maintaining her private life away from the media spotlight, thus, she has managed to stay clear of controversies and scandals.
In contrast, her husband remains active on social media and continues to engage in screen projects. Addie Lane has predominantly lived in the shadow of her celebrity husband throughout her life. However, there is a possibility that she may eventually revive her abandoned entertainment career, benefitting from her status as a "celebrity wife."
Addie Lane's Daughter Uses Her Maiden Name
During an appearance on the Rachael Ray Show, Jeremy, who had earlier revealed that he felt uncomfortable naming his children after living people, disclosed that their 14 year-old daughter Charlie, has begun using Addie's maiden name.
According to Sisto: "I should mention that my daughter recently started using my wife's surname." He went on to explain, "I believe it's because she has a really cool last name. My wife's name is Addie Lane. Charlie Lane, it gives you a kind of immortality. It's like having a street named after you."
Additionally, Jeremy has expressed feeling immensely loved whenever Addie prepares meals for him. This suggests that Lane's focus on fulfilling her familial responsibilities may have contributed to her position in the background.