In an era where Netflix is dominating the movie streaming world, others like Hulu and Amazon are working hard to keep up the pace. Just as there is the Netflix Original which are contents originally produced by Netflix and which you will not find on any other platform, there is also the Amazon Prime Original Series, movies, and TV shows. While the latter is still behind the former in terms of its breath, Amazon prime still has many great original contents.
Let's take a look at 20 of the best Amazon Prime Original series, movies, and TV shows that everyone should follow or watch.
Best Amazon Prime Original Series
1. Bosch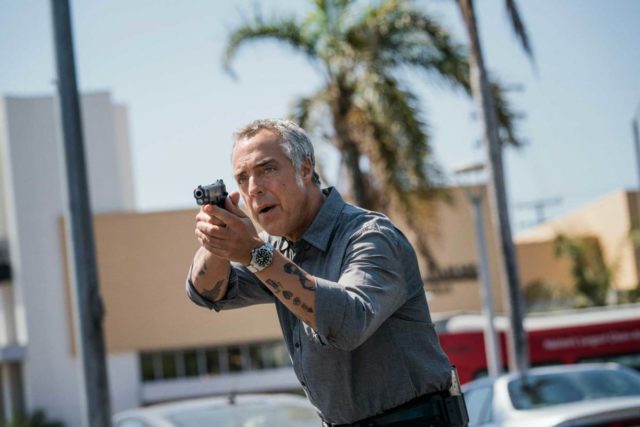 Bosch is one of the finest crime thrillers. It is based on the novel of Michael Connelly of the same name. The series tells the story of a detective, Hieronymus "Harry" Bosch, who is upright and plays by the rules but when he thinks it is needed, he never fails to take a bend.
Inasmuch as this falls in a rather busy genre that is beginning to get boring, there is nothing of such with Bosch which seems to be getting even better as it progresses.
2. The Marvelous Mrs. Maisel
The Marvelous Mrs. Maisel is a story told differently from most others out there. The comedy-drama which first premiered in 2017 tells the story of Miriam "Midge" Maisel (Rachel Brosnahan) who is married with two kids. Midge realizes that she has a talent for stand-up comedy, something she never knew she had. After she gets dumped by her husband who leaves her for his secretary, Midge pursues her career as a comedian, in the 1950s, a time when one would not find many female comedians.
3. Patriot
A Steven Conrad directed series, this dark comedy-drama sees a spy working as an employee, reluctantly as an industrial piping manufacturer. His main target is to get intelligence on Iran's nuclear program. Beyond being a spy, he is also a singer who hides classical information in his lyrics. Just when one is sure nothing can go wrong, things begin to go very wrong.
4. One Mississippi
This is a comedy series in its own class. It gives the right dose of comedy and the right dose of sadness. In the series, Tig Bavaro (Tig Notaro) who is a radio host recovering from cancer goes back home after she loses her mother who is off life support to be with her stepfather and a brother. Now, she is not only facing the loss of her mother and taking care of her family but is learning to adapt.
A comedy that is not afraid to bring in some sense of melancholy, this is probably a guide to grieving.
5. Transparent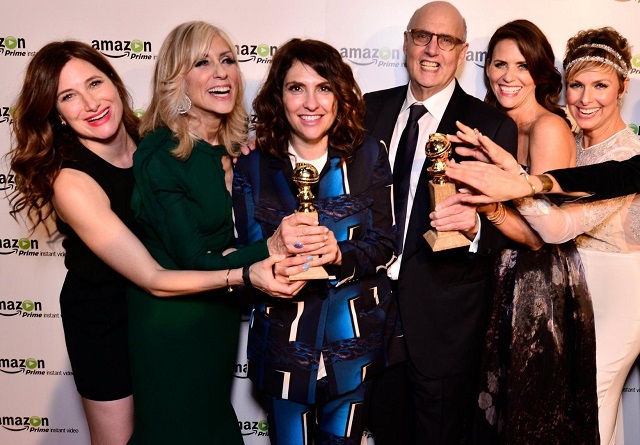 Transparent is the one that unlocks a door to a subject never discussed; the transition from one gender to another. Looks at the life of Maura who is a transgender, looking at the transition from female to male in a dysfunctional family. One of the main reasons why this stands above many other Amazon original series is how much it is not scared of bringing humor in something that sensitive.
Transparent is both popular with fans and critics, with many awards including the Primetime Emmy Awards, Golden Globe Awards, and Critics' Choice Awards under its belt.
6. Sneaky Pete
Sneaky Pete doesn't have any complex storyline, but it grabs attention and sustains it with all the ease in the world. The crime drama series tells the story of a convict who has been released and decides he will take the identity of his cellmate because there is a debt of $100,000, he has to pay. Now, the problem Marius, the released convict is faced with, is fitting into the family of Pete which had no idea how the real Pete looked because the last time they saw him was when he was 11.
7. The Man in the High Castle
What would have happened if the Nazis had won World War II and America is ruled by two foreign powers? This is the story behind this TV series which has been adapted from the novel of Philip K. Dick of the same name. America is split between Japan and Germany and everything else goes in ways one would not expect.
8. Mozart in the Jungle
A Golden Globes winning web television series, Mozart in the Jungle is a simple story that will win any heart. It is based on the memoir of Blair Tindall, Mozart in the Jungle: Sex, Drugs, and Classical Music which takes a look at her professional life.
9. Red Oaks
Red Oaks takes you back to the 1980s with a comedy that is easy going and still strong. It tells about David Myers (Craig Roberts), a college kid who works takes out the summer to work in a country club in New York where he finds himself falling in love with the daughter of the president of the club.  In three seasons, this great series serves humanity, love, and loss all on the plate of hilarity.
10. Goliath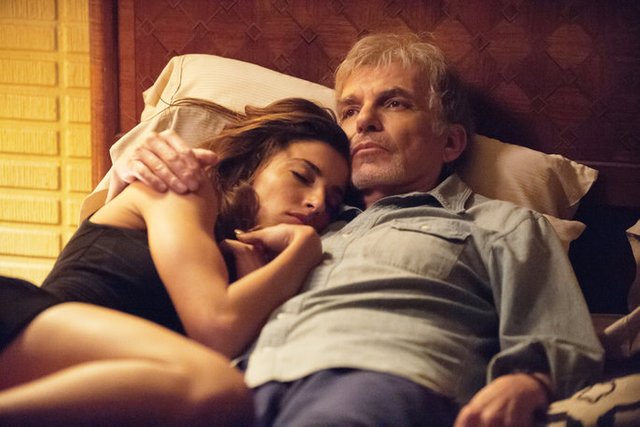 Goliath is a legal thriller that brings an old story to the TV without any effort to hide that it is old. Still, it is able to pull the audience and critics. It tells the story of a lawyer, Billy McBride who leaves his firm after a suspect he got off the hook on the basis of technicality turns back and hurt a family. McBride, portrayed by Billy Bob Thornton enters into a war against his old firm.
11. The Grand Tour
So you love Top Gear? Well here is a show that gives it a ride for its money. Featuring Jeremy Clarkson, Richard Hammond and James May who bring in a lot of entertainment and humor to the series, this show takes you to different parts of the world where the hosts do the craziest and daring things.
Stepping up the game from where Top Gear left, on The Grand Tour, better and more ridiculous vehicles are featured and the entire production is top notch.
12. Homecoming
Homecoming is a psychological thriller that tells the story of a former social worker name Heidi Bergman who used to work at the Homecoming Transitional Support Center. The facility was created and run by the Geist Group with the purpose of helping soldiers as they transition to civilian life. Having left her work, it is now almost impossible for her to remember her days of work at Homecoming. She will later realize it was in fact, not to help soldiers in their transitioning process that her former workplace was created.
13. Philip K. Dick's Electric Dreams
Electric Dream is a British-American science fiction that is based on Philip K. Dick's work. The show, which is an anthology, brings together various stand-alone stories that tell disturbing stories of the future of humanity in its marriage to technology.
One thing to note, however, that it is not completely a production of Amazon Studio, but Amazon prime still owns the sole rights to the series in the U.S.
14. Hand of God
Among other Amazon original series, this is rather on the busy lane with plotlines crossing the paths of each other. It tells the story of a corrupt judge whose son has committed suicide and who is accused of murdering a cop. He believes God wants him to be a born again Christian and offer justice. He decides to convert and be a member of the evangelical church called Hand of God.
15. Catastrophe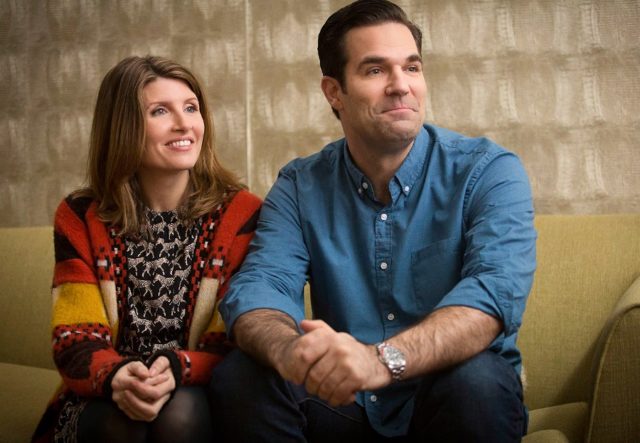 Still one of the great Amazon Prime original series is this simple sitcom that tells the story of a pregnancy that leads to a marriage and the catastrophe that came afterward, with the constant conflict between Rob and Sharon who are involved in the relationship. As simple as it may sound, it is a great one to watch.
16. Alpha House
It is quite unfortunate that this political satire is only two seasons long. It tells the four Republican U.S. Senators who share a row house. Inspired by real Democratic legislators who also have a row house, it captures what the four senators do with their nights. It gets interesting how the series features various celebrities making cameo appearances.
17. Lore
If Horror is what you are looking for, this horror anthology should serve you. This was created from the Lore Podcast by Aaron Mahnke who is also behind the podcast. An intelligent build, Lore tells horror stories using cinematic scenes and documentary footage. Even when it was a podcast, Lore did not fail in attracting and sustaining its audience.
18.  Jean-Claude Van Johnson
While we still consider this to be one of the best Amazon original series, it is one that anyone who truly loves will find something to hate; it has not been renewed after the first season!
It is a series that will be loved by the real fans of the action movie actor, Jean-Claude Van Damme. In the comedy action thriller, he plays himself as an actor and spy who meets his lost love. Now he tries to win her back and he has to burst a drug-running gang.
19. The Tick
Peter Serafinowicz performance here as the Tick is simply great. The series is based on the fictional superhero, The Tick from comic books. In this series, the path of Arthur, whose life at first was simply plane, being an office worker without any major ambition, crosses that of The Tick. Everything changes and the hero that has been hiding in Arthur has now been brought out.
See Also: 15 Best Book Subscription Boxes and Services Online
20. Comrade Detective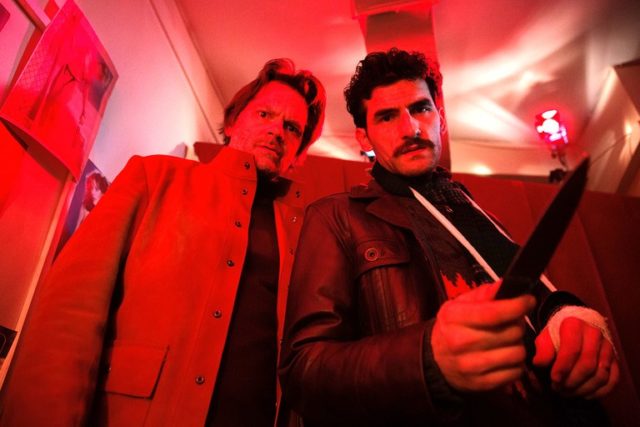 Before anything else, this is an adventurous entry on any list of the best Amazon Prime Original Series. This is because it is one of those productions that do not leave the fence for anyone; it is either you love it or simply hate it. We love it.
This was set during the late Cold War and it is done in Romanian and only dubbed in English. The action comedy does not hold back in comedy as it makes communism and the USSR the butt of its jokes. Or does it?