Long after its fifth season, How to Get Away With Murder Season 6 is officially on the way. Before ABC Studios renewed the show for another season, the fear among those who faithfully followed the addictive show was that following the low rankings of the season five which was worse than any previous season, ABC may decide not to renew it. More so, since the show first began in 2014, its viewership had continued to drop, with the fifth season more than 50% fewer viewers than the first season, going by Nielson ratings.
Back to HTGAWM season 6, information as regards the return of the show is still scarce, but here is everything you want to know for now.
How to Get Away With Murder Season 6
If you have not been following the show from the time it began in 2014, here is a quick guide through. It revolves around a law professor, Annalise Keating who is being portrayed by Viola Davis and five of her very intelligent star students.
Release Date
For now, a premiere date for How to Get Away With Murder Season 6 has not yet been released. However, going by what is already known from the past with all the previous seasons, we can expect it to premiere in September 2019.
The first season of the show aired its first episode on September 25, 2014, and it ran until February 26, 2015. The next season ran from September 24, 2015, until March 17, 2016. All the three subsequent seasons began on September 22, 28, and 27 respectively and continued until February 23, March 15, and February 28 respectively. What this means is that most likely, the sixth season in the franchise may just start in September and depending on the number of episodes, it may continue till February or March 2020.
Other Details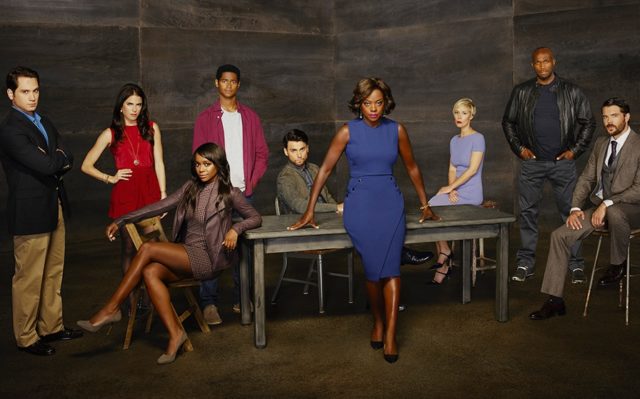 'HTGAWM' Season 6 Trailer
With a release date still not announced or any significant development as regards the production, a trailer is still yet to be released. For now, one cannot speculate when exactly it will be released, but once it is available, it will be updated.
Is this the Last Season of HTGAWM?
Trying hard not to get ahead of ourselves, one can still not help but wonder if the sixth season of the show may just be the last in the franchise. This concern is very serious for those who have followed all the five previous seasons with all devotions and have witnessed all 26 murders while asking for more with coming seasons.
The concern is as a result of the continuous fall in the ranking of the show as well as its viewership. By the end of its first season, How To Get Away with Murder had recorded 11.40 viewers and was ranked 30. By the end of the fourth season, the viewership had gone down to 6.42 million while the ranking was 64. It further went down in the fifth season.
With that said, if the next season continues with the poor viewership, it will not come as a surprise if ABC Studios decides not to give it yet another try. These, however, are just speculations and more importantly for fans is to keep enjoying it while it is still alive.
Read Also: 20 Best Amazon Prime Original Series, Movies, and TV Shows
Cast Members
As it stands at the moment, you can rightly expect to see all your favorite casts coming back in the sixth season of the ABC drama television series. There is no indication that we are going to have any new members added to it. In addition to that, there is no information as regards any faces making guest appearances in the show. Nonetheless, as time progresses, more information on that regards will be made available.
Some of the important faces that will return to the show include:
Viola Davis – Annalise Keating
Billy Brown – Nate Lahey
Jack Falahee – Connor Walsh
Aja Naomi King – Michaela Pratt
Matt McGorry – Asher Millstone
Karla Souza – Laurel Castillo
Charlie Weber – Frank Delfino
Liza Weil – Bonnie Winterbottom
Conrad Ricamora – Oliver Hampton
Rome Flynn – Gabriel Maddox
Amirah Vann – Tegan Price
Timothy Hutton – Emmett Crawford
Note: 
With the disappearance of Laurel and Emmett towards the end of the fifth season, we can only keep our fingers crossed on their return in season six because as it is the case with the show, anything can happen and we may lose them both for a long time.