A lot of excitement is building up around the new Marvel's fictional superhero team film, the Fantastic Four, which has already seen 4 instalments. The first film, aptly titled The Fantastic Four, was not released officially, but Fantastic Four (2005), Fantastic Four: Rise of the Silver Surfer (2007), and Fantastic Four (2015) were all released and had critical acclaim. With this came a huge and increasing fan following which has got many people interested in the possibility of a fifth Fantastic Four instalment.
Alert: Marvel's New Fantastic Four Has Been Confirmed
In 2019, we had the first inkling of the likelihood of a new Fantastic Four film when Kevin Feige, President of Marvel Studios, announced that Walt Disney Studios, through its subsidiary Marvel Studios, acquired 21st Century Fox, which until then owned the Fantastic Four franchise and many other film franchises Marvel now owns.
Then, news broke out on December 11, 2020; during Disney's investor presentation day that there will be a new Fantastic Four film. Feige hinted at this while speaking at the event. He gave an insight, suggesting that the new film might mirror the previous 2005 and 2015 films. To add to this, Marvel tweeted that Jon Watts, who directed Spider-Man: Homecoming and Far From Home, will also direct the new film.
Jon Watts will direct the new feature film for Marvel's First Family, Fantastic Four! pic.twitter.com/Eu26ghxbGT

— Marvel Studios (@MarvelStudios) December 11, 2020
As expected, there was widespread jubilation among fans of the franchise and, indeed, all lovers of action movies about the proposed film. Some fans even went ahead to suggest what they think the film's storyline should be, and of course, who should act in which role.
Proposed Cast Members Of The New Fantastic Four
For now, there has not been an official report/statement from Marvel about the actors and actresses they will cast in any of the main role/s of the film, neither has any revelations been made about the character of the villain and who will play it. But as we have already learned, that will be Jon Watts's work to fix while we all wait for the official trailer and release of the movie.
Be that as it may, some fans have expressed their preference of seeing American actor; The Office (2005–2013) and A Quiet Place (2018) star John Krasinski take the role of Reed while his wife, British actress, The Devil Wears Prada (2006) and Edge of Tomorrow (2014) star Emily Blunt should play the role of Susan.
In summary, the actors and actresses listed below in their order of preference have emerged across several voting sites as fans of the franchise would prefer to play roles in the forthcoming Fantastic Four –
Mr. Fantastic
John Krasinski
Dev Patel
William Jackson Harper
John David Washington
Johnny Storm
Jharrel Jerome
Zac Efron
Taron Egerton
Riz Ahmed
Susan Storm
Emily Blunt
Phillipa Soo
Anna Torv
Gugu Mbatha-Raw
Ben Grimm
Lucas Hedges
Dean Norris
Jared Keeso
Shia LaBeouf
Villain
It is widely expected that the new film's villain will still be Doctor Doom, also known as Victor Von Doom. He wears a metal mask to hide his real face and is also a reigning monarch of the fictional European nation known as Latveria.
When Will Marvel's New Fantastic Four Get Released?
From what we gathered, Marvel's new Fantastic Four movie will not be released in 2021 or 2022 but rather in 2023, sometime around July. This probable release date was arrived at by considering when an announcement was made about the new film in view of other Marvel films that have already been in production prior.
So even though the highly anticipated film is something we still have to wait for, Marvel has other films which will delight us while we wait. They are the likes of Blade, Black Panther 2, and Guardians of the Galaxy Vol. 3, which all have known cast and crew members and have gone far into production.
Overview of Marvel's Fantastic Four Characters
The storyline of the film written by late comic legends Stan Lee and Jack Kirby features characters like Reed Richards (Mr. Fantastic), Susan Storm (The Invisible Woman), Ben Grimm (The Thing), and Johnny Storm (The Human Torch). They got their superpowers following exposure to cosmic rays from a comet while on board an experimental spacecraft.
Reed Richards/Mr. Fantastic
He can stretch and bend his body beyond what is normal for any human being, and he is brilliant.
John Storm who is also known as the human torch, or the invisible man developed pyrokinesis that enables him to control fire, turn into a flame that he can use to fly or form a shield, and absorb extreme heat.
Invisible Woman (Susan "Sue" Storm Richards) became invisible and can control force fields.
Also known as Thing, he became a rocky monster with super strength and endurance.
With their rare-human abilities, the superheroes first had to deal with coming to terms with who they are, and later on, they formed the Fantastic Four which now combats evil forces bedeviling the earth.
In their quest to maintain peace and orderliness in the world, the Fantastic Four have had to fight against the likes of the –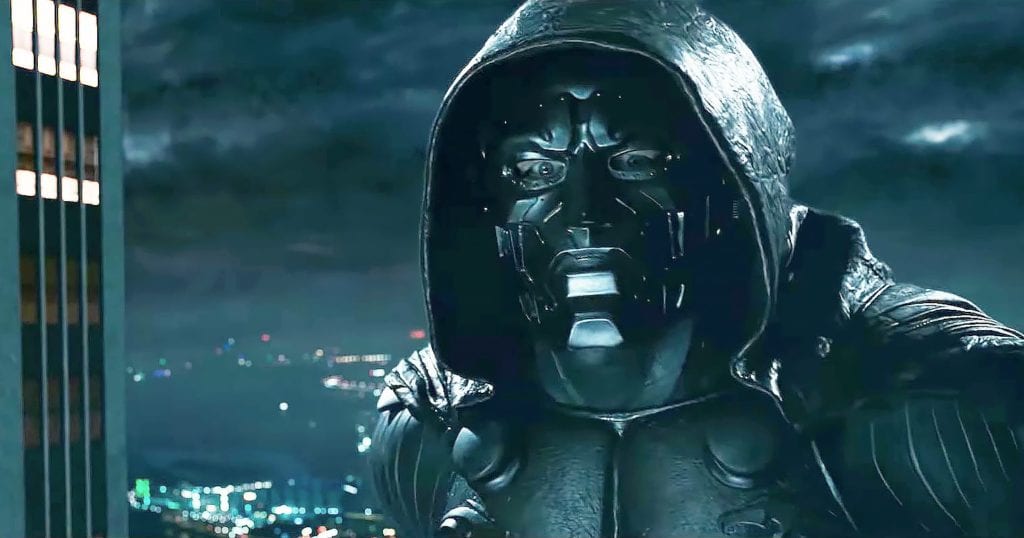 Mole Man
The Skrulls
Namor
Galactus
The Silver Surfer
Kree jerk Ronan
The Accuser
Annihilus
Doctor Doom, and the greatest of all also known as Victor Von Doom.
The four films released so far by Marvel have grossed $619,627,482 in the box office from a combined production budget of $230 million. The first film, which was not released, gulped about $1 million as its production cost, the second film, Fantastic Four (2005), made with $87.5-100 million, earned $333.5 million in the box office while Fantastic Four: Rise of the Silver Surfer which took about $120-130 million in production returned $301.9 million and Fantastic Four (2015) made $167.9 million from $120–155 million spent on its production.
With the excitement which Marvel's new Fantastic Four is already stirring up, it is expected that the new film will have a better box office outing compared to its predecessors. More so, looking at the list of actors who have been projected to play various roles in the new film and knowing what Jon Watts is capable of delivering, the new Fantastic Four will be worth the wait.