Some reports have it that Renard Spivey is currently at the Harris County Jail, where he is serving out a 14-year sentence for killing his wife, Patricia Spivey. These reports are not confirmed, though.
Spivey's arrest for killing his wife back in 2019 grabbed the headlines back then, given that he was a law enforcement officer who had worked as a TV bailiff. Following his arrest and release on a $50,000 bail bond in 2019, he evaded the public eye, and although he has been allegedly jailed for 14 years, the sentencing is unconfirmed.
Who is Renard Spivey?
Renard Spivey, born on July 20, 1956, in Texas, began his career as a detention officer for the Harris County Sheriff's Office in 1996. He later became a deputy in 1998. In addition to his law enforcement work, Spivey had also pursued acting. Notably, he appeared in various productions, including "Married Men and Single Women," "Corruption," and "Dead of Knight." From 2012 to 2016, he served as the bailiff on the well-known legal series "Christina's Court."
However, in July 2019, Renard Spivey found himself at the center of a highly publicized case. A viral clip from "Christina's Court" garnered attention, capturing a moment when a couple on the show argued about their marriage. When asked about his own marital status, Spivey revealed that he had been married for over 27 years. The exchange drew laughter from the courtroom audience.
Unfortunately, the situation took a tragic turn as news broke that Renard Spivey was arrested for the alleged murder of his wife, Patricia Ann Marshall. According to court records, Renard made a distress call to 911 around 3 a.m. on July 28, 2019, requesting an ambulance.
Renard Spivey is Accused of Killing His Wife
Renard Spivey claimed that he and his wife had engaged in a dispute over a gun, resulting in her accidental shooting. When authorities arrived at their residence on Briscoe Street in southeast Houston, they discovered Patricia's lifeless body in the master bedroom closet. Alongside her body were her cell phone, three shell casings, and a 9mm handgun placed on a clothes hamper.
Renard himself sustained a gunshot wound to the leg and was transported to Ben Taub Hospital for medical treatment. He explained that the altercation arose when one of them tried to retrieve the gun from the nightstand, leading to three shots being fired—two of which fatally struck Patricia, while one hit Renard. Patricia's brother, Ezra Washington, informed detectives that the couple had been arguing about Renard's perceived lack of intimacy. Patricia had suspicions that Renard might be using steroids or engaging in extramarital affairs.
Interestingly, Patricia's father was reportedly present in the house at the time, but he claimed not to have heard or witnessed any disturbance between the couple. Autopsy findings revealed that Patricia had suffered two gunshot wounds, with one bullet passing through her right arm. Bruises were also observed on her wrist, contradicting Renard's assertion of an accidental shooting.
It is essential to note that the information provided is based on available reports and court records. The case against Renard Spivey is ongoing, and further developments may emerge.
Where is Renard Spivey Today?
Renard's current location is unknown. He was initially arrested on July 29, 2019, and his arrest came about due to inconsistencies found in his explanation of his wife's death.
Given his past interactions with law enforcement, the government asked for a substantial bond. Despite the prosecution arguing that he posed a flight risk and was a danger to the community, Renard was released on a $50,000 bond. The judge, however, prohibited him from attending Patricia's funeral. Spivey was able to post the bond because the judge reduced the prosecution's initial request from around $100,000 to $50,000.
When Was Renard Spivey's Trial?
According to records available to the public, Renard Spivey was last arraigned in court on August 2, 2019. There have been no updates about a further trial since then.
Renard Spivey's Update
Renard Spivey's current whereabouts and activities remain unknown following the decision by the judge to release him. It is uncertain whether Renard Spivey has been convicted, as he has not been in the public eye since his release on bond in late 2019.
Nevertheless, according to TV Show Stars, the former detention officer has reportedly been found guilty of killing his wife and is currently serving a sentence in the Harris County Jail.
Renard Spivey's Verdict
Following his release on a bail bond of $50,000, Renard Spivey was subjected to several conditions by the judge. These conditions included surrendering his passport, wearing a GPS ankle monitor, adhering to a curfew from 3 p.m. to 9 a.m., refraining from possessing alcohol or drugs and maintaining no contact with his late wife's family, particularly Patricia's brother, Ezra.
As of 2019, Renard's employment with the sheriff's office was being reviewed. Additionally, court records reveal that he was obligated to pay over $10,000 to his ex-wife and daughter. His ex-wife had filed a lawsuit against him for neglecting their daughter.
What Was Renard Spivey's Sentence, and How Much Time Did He Get?
There are unverified reports suggesting that Renard Spidey has been sentenced to 14 years in jail. Some other reports also state that the former law enforcement officer is currently in the Harris County jail in Texas.
Renard Spivey's Net Worth
Renard Spivey reportedly has an estimated net worth of $300,000. His wealth has been accumulated through his diverse professional pursuits, which include working as a detention officer, a bailiff in a TV court show, pursuing an acting career, and serving as a drill instructor.
Who Was Renard Spivey's Wife?
Renard Spivey's wife is Patricia Ann Marshall Spivey. She was born on March 11, 1967, to her parents, Bennie and Hardie Marshall. She was the fifth child and only daughter in the family. She attended schools within the Houston Independent School District.
At the age of fifteen, Patricia became a mother and welcomed her daughter, Patrina Marshall. According to her obituary, she dedicated 31 years of her career to Methodist Hospital, where she started in the mailroom and diligently worked her way up. Eventually, she reached the position of Executive Administrative Assistant to the Methodist Supply Chain Manager.
Patricia was known for her vibrant social life and love for travel. She actively participated in various walks and runs every year, with a particular affinity for events such as the American Heart Association Heart Walk 5k, The Sisters Network Walk, the Susan B. Komen Walk, and The Houston Texas Running with the Bulls 5k.
While she didn't seek recognition for her philanthropic endeavors, Patricia supported Historically Black Colleges and Universities by joining the Tom Joyner Foundation's Annual Cruise, which raised funds for these institutions.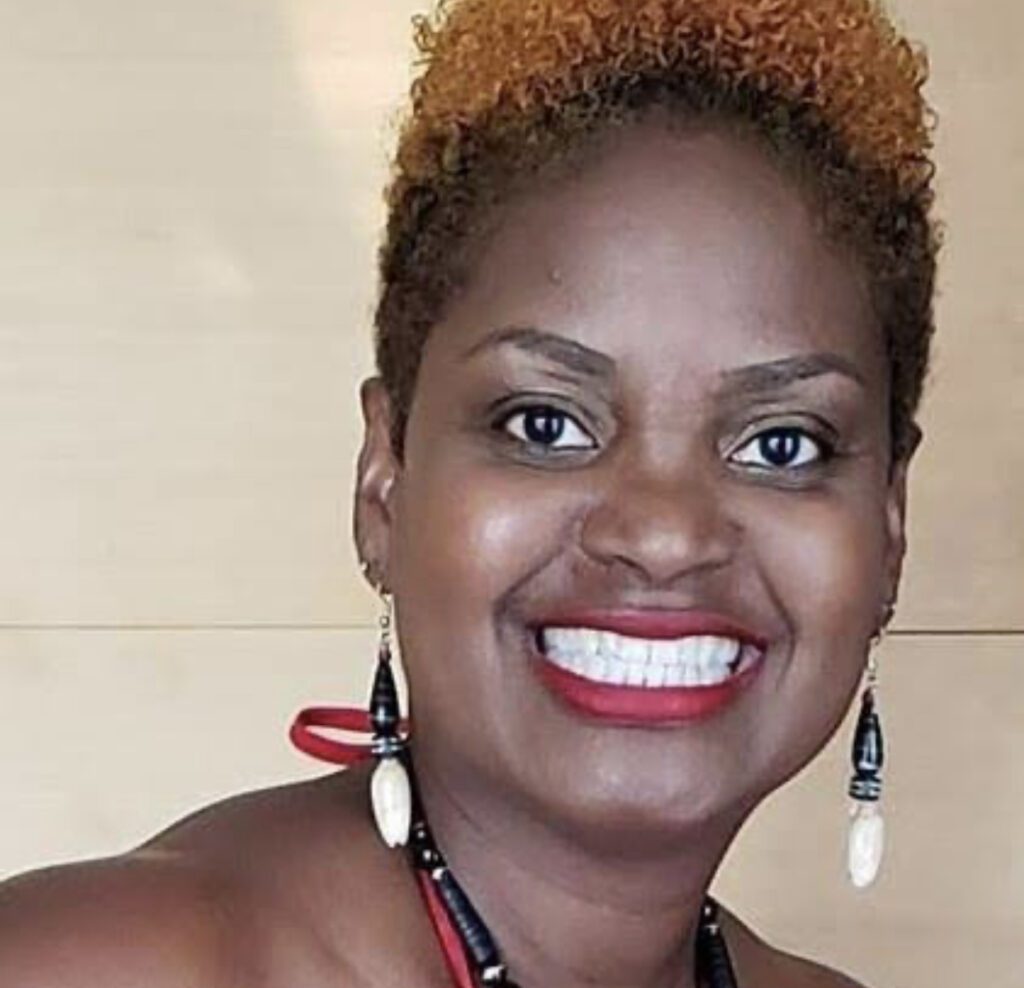 Patricia Spivey got married to her husband, Renard Spivey, in 2015 after dating for one year. Renard's marriage to Patricia was his third marriage. The duo were married for nearly four years until Patricia's tragic death on 28 July 2019.