Jeff Kay was not an actor on Cobra Kai. Rather, he was the first assistant director and production manager of the popular American martial arts comedy-drama TV series that serves as a sequel to the original The Karate Kid films. Jeff tragically passed away during the production of the series, and his contributions to the show were commemorated in a heartfelt tribute.
As Cobra Kai made its highly-anticipated return to Netflix with season five, viewers were captivated by ten new episodes filled with intriguing twists and developments that quickly propelled it to the top of Netflix's most-watched list. However, it was not just the on-screen drama that captured the audience's attention. At the conclusion of the third episode of the season, viewers were moved by an "in memoriam" dedication to Jeff Kay, a beloved member of the Cobra Kai team. This touching tribute, presented on the screen, served as a heartfelt remembrance of Jeff Kay's contributions and legacy.
Was Jeff Kay a Cobra Kai Actor?
Jeff Kay was not an actor in Cobra Kai; instead, he played a crucial role as an assistant director and production manager in the popular series. Prior to his involvement with Cobra Kai, he served in the television industry as a second assistant on notable shows such as "Courage Under Fire" (1996), "Power" (1995), and "Gettysburg" (1993).
Furthermore, he took on the responsibilities of a first assistant director in productions such as "Twisted" (2014), "American Housewife" (2017-2021), and "Training Day" (2017). Jeff Kay's career was marked by his significant contributions behind the camera, facilitating the smooth execution of these television projects.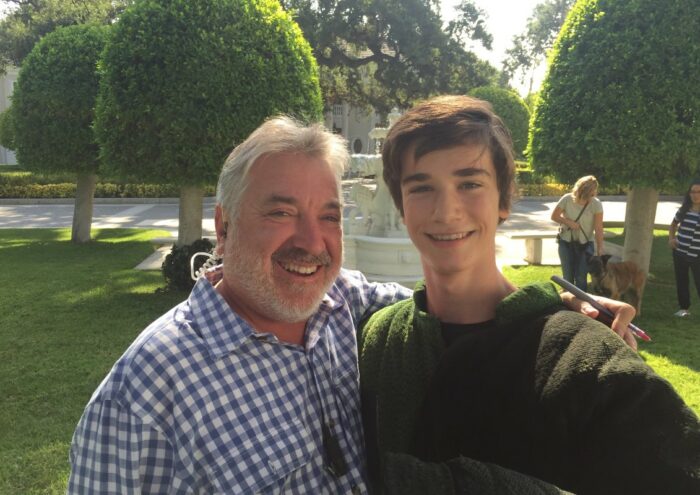 Who Was Jeff Kay on Cobra Kai?
Jeff Kay was the assistant director and production manager of Cobra Kai, playing a pivotal role behind the scenes. Sadly, Jeff passed away during the filming of Cobra Kai's fifth season, leaving a void that was deeply felt by all those involved in the production team.
The show's creators and team chose to honor Jeff Kay in a touching way. The third episode of Season 5, aptly titled "Playing With Fire," was dedicated to his memory. This heartfelt tribute came at an emotional moment in the episode; just as the screen faded to black, viewers were met with a heartfelt dedication to the assistant director and production manager. It served as a powerful testament to the lasting impact of Jeff Kay's presence and contributions to the show. His memory lives on through this genuine and emotionally charged dedication in this particular episode.
Who Did Jeff Kay Play in Cobra Kai?
Jeff Kay did not play any role in Cobra Kai but was an assistant director and production manager during the filming of Season 5. The season's production spanned from September 2021 to December 2021, with Jeff Kay's unfortunate passing occurring on October 17, 2021. He exemplified the role of a TV production crew, characterized by their hard work, long hours, and the formation of a close-knit family. Following his passing, heartfelt tributes poured in, recognizing Jeff Kay's significant contributions.
How Did Jeff Kay Die?
Jeff Kay died of a heart attack on October 17, 2021, during the same period when Cobra Kai season 5 was in production. According to his official IMDb page, Jeff Kay succumbed to a heart attack while he was working in Atlanta, Georgia. The news of the passing of the renowned assistant director later became public. He was 56 years old at the time of his demise.
Throughout his career, Jeff held roles as an assistant director and production manager in various television and film productions, including Courage Under Fire, Powder, Gettysburg, Numb3rs, and American Housewife. He also served as the first assistant director for all five seasons of American Housewife, where he collaborated closely with the entire cast and crew, particularly stars Diedrich Bader and Meg Donnelly.
Picture of Jeff Kay Cobra Kai
Very few pictures of Jeff Kay are in the public domain. Here are a few photos of the respected production manager.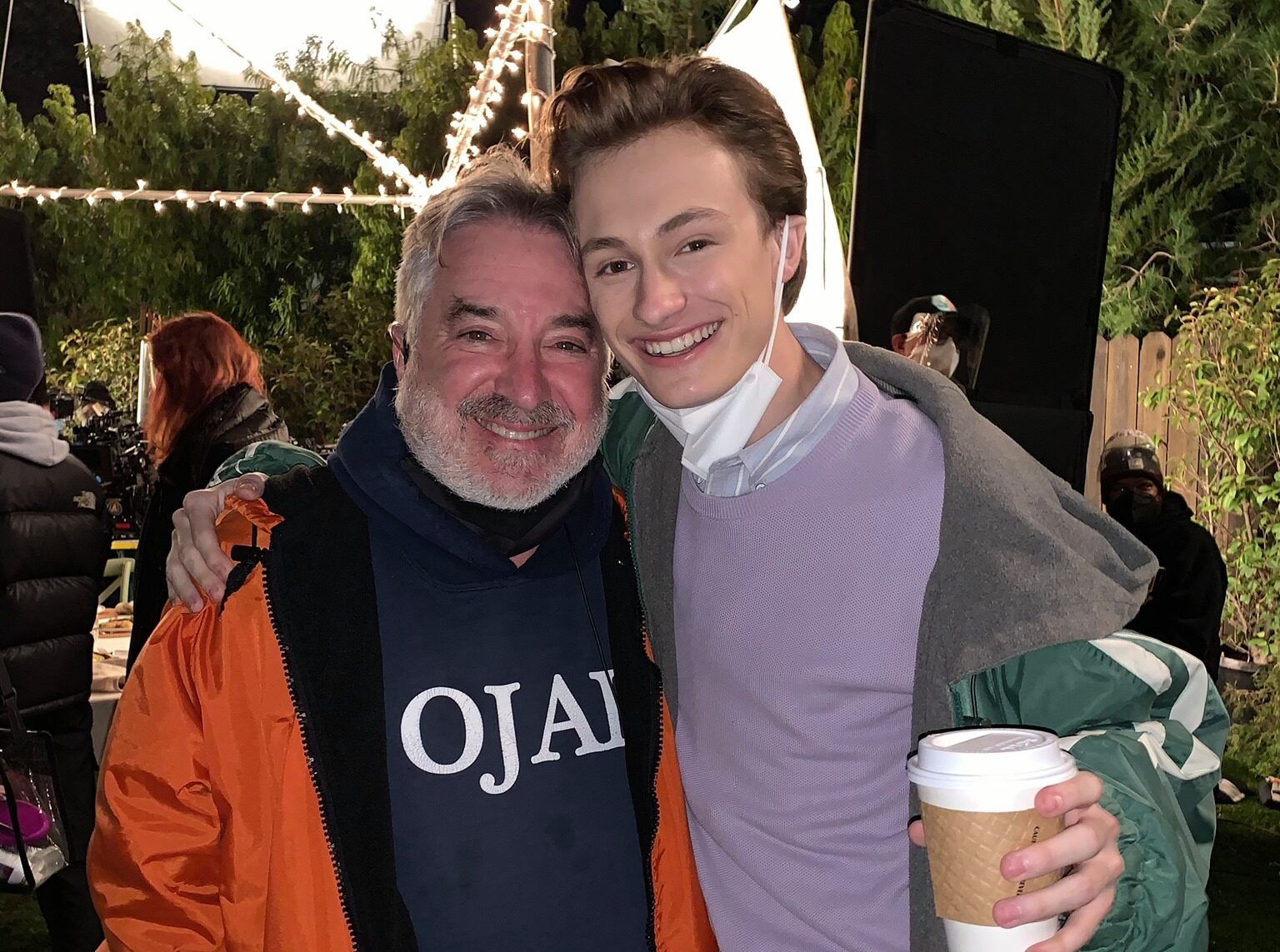 What Does "In Memory of Jeff Kay" Tribute Say?
After the unfortunate passing of Cobra Kai's assistant director and production manager on October 17, 2021, heartfelt tributes poured in from well-wishers. One notable tribute took the form of a card displayed at the conclusion of Cobra Kai season 5, episode 3, titled "Playing With Fire." The message, which appeared on screen just before the credits, read 'In Memoriam Jeff Kay 1965-2021.' While this wasn't the first time the series had paid tribute, the effect was no less emotional.
In response to the news of Jay's passing, actor Diedrich Bader, who had collaborated with him on American Housewife, took to Twitter to express his sadness, saying, "My friend Jeff Kay, the longtime AD on American Housewife, died today," on October 17, 2021. He added, "He was a beautiful, joyful, ebullient ray of light and brought nothing but joy to every second, and the world is a dimmer place without him & everyone who ever had the chance to know him is better off because of it. Rest in peace, Jeff!"
Actress Meg Donnelly, one of the lead actresses of American Housewife and the star of the upcoming Supernatural spinoff titled The Winchesters, also paid her respects on Twitter. She wrote, "Our beloved Jeff Kay, who is speaking in this video—was the 1 AD & part of our beautiful American Housewife family…and has passed away suddenly… our family is mourning this huge loss." Donnelly highlighted how Jeff's bright energy had a positive impact on everyone.
Actress and writer Jewel Shepard, who had known Jeff for decades, further elaborated on his life. She highlighted how he had risen from a Production Assistant (PA) to a first assistant director (1st AD), a rarity in the industry, and how his enthusiasm and knowledge were vital in keeping production teams motivated even during long and challenging days.
Though Jeff Kay's passing may not be recent, the tributes he received underscore the enduring legacy he has left behind. It is a lesson to those still alive to continue to put in their best efforts in whatever place they find themselves in. Rest in peace, Jeff Kay.