Skip Hollandsworth is not just an excellent writer, he captures true crime stories in his books in the most surreal manner. Most of his works are inspired by real-life incidents, mostly tragic, and he has bagged some prestigious journalism awards for his writing skills, including a National Headliner Award. Of course, Skip is also a screenwriter and some of his works have been adapted into movies, notably Bernie (2011), a dark comedy starring Jack Black and Matthew McConaughey. Other popular works by the American author include The Last Ride of Cowboy Bob and Still Life.
A Rundown Of Skip Hollandsworth's Books
Skip Hollandsworth's books will appeal to lovers of history and true crime stories and there are plenty to choose from.
The Midnight Assassin: Panic, Scandal, and the Hunt for America's First Serial Killer
Goodreads: 3.6/5
Audible: 4.2/5
Publication date: April 5, 2016
Publisher: Henry Holt and Co.
Language: English
Print length: 336 pages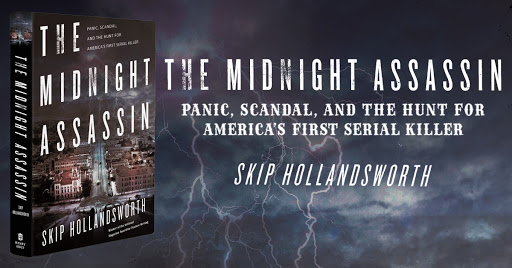 Published in 2016, The Midnight Assassin swept awards and recognition for its outstanding narrative of the tragic activities of a serial killer who ravaged the city of Austin, Texas, in the 19th century. An unsolved mystery to date, the series of murders began in December 1884 and lasted well into 1885. The serial killer is described as vicious and diabolical in unimaginable ways. One of the murder scenes had a baby, an apple in his hand, unharmed, with his clothes draped in blood from a corpse nearby.
The Midnight Assassin terrorized the city for a whole year, slashing through with knives, axes, and long steel rods. His targets were women from different races and backgrounds. To catch the culprit, the best detectives were brought in from Houston and Chicago but the whole ordeal and the person behind the murders remains a mystery. However, Skip Hollandsworth was able to bring the gruesome saga to life in his book.
True Crime from Texas Monthly – "The Last Ride of Cowboy Bob"
Goodreads: 3.8/5
Audible: 4.4/5
Publication date: January 9, 2018
Publisher: Random House Audio
Language: English
Audio length: 53 minutes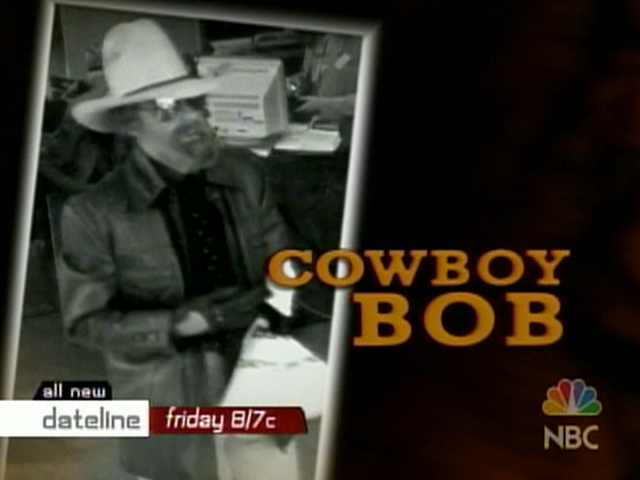 Skip Hollandsworth teamed up with other authors in this collection of articles chronicling true crime and the events surrounding them. Pamela Colloff, Katy Vine, Mimi Swartz, Francesca Mari, and many others contributed to this piece in collaboration with Texas Monthly.
Texas Monthly is one magazine that has dedicated its pages to cover criminal activities in Texas since 1973. The crime stories originally appeared as magazine articles written by some of the best writers working with the publication and Hollandsworth has pride of place among them. Skip's remarkable work on True Crime from Texas Monthly is "The Last Ride of Cowboy Bob" where he explores the activities of a smart thief who robbed banks without any weapon or accomplice. The robber also had the cops on a wild goose chase by employing simple tricks, the climax of which was that they were looking for a man in a cowboy hat but in reality, the robber was a woman named Peggy Jo Tallas who lived with her sick mother.
Still Life
Publication date: March 13, 2018
Publisher: Random House Audio
Language: English
Audio length: 43 minutes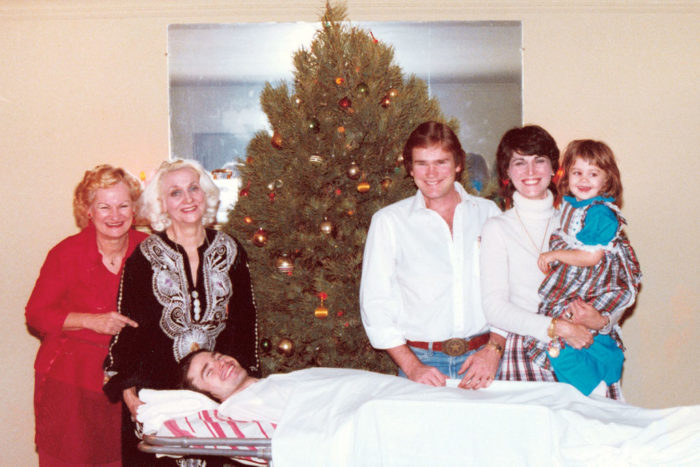 Still Life chronicles the life of John McClamrock who was filled with a strong resolve to survive and the unconditional love of a mother. One of those violent tackles we have witnessed on the gridiron left the vibrant high school football player fighting for his life with permanent paralysis. Born on 24 March 1956, John spent the next 33 years of his life after the accident confined on his bed with no hope of recovery but he kept fighting.
After the accident which happened at Hillcrest High School, the media and the country rallied around the Dallas student but even though the attention slowly fizzled out, John and his mother did not give up. He showed a lot of courage and perseverance, and with the help of his mother's fierce love, he lived from 1973 when the accident occurred until his death in 2008.
Who Is Skip Hollandsworth?
He has been with Texas Monthly for years in the capacity of the executive editor but Skip Hollandsworth's background gets more interesting than what we know now. He was born on November 9, 1957, in the city of Kannapolis, North Carolina. Skip was born into a family rooted in Christian values and as the son of Reverend Walter Ned Hollandsworth and his wife Peggy Hollandsworth, everyone thought he would follow in his father's footsteps. Interestingly, Skip grew up to detest the religious values that formed the foundation of his early years. His younger sister Laura is the only one in the family who became a minister in the church. Skip's other sibling, his older sister Cathy is a doctor.
The early years of his life were spent in Lexington, Kentucky, during the time his father served as the pastor at Meadowthorpe Presbyterian Church. The family remained there from December 1961 to December 1968 before they moved to Texas when Skip was 11. They found their new home in Wichita Falls, Texas, where his father continued his ministerial work as pastor at Fain Memorial Presbyterian Church. As a descendant in a lineage of ministers, Skip's family members were quick to conclude that he would carry on the legacy but he apparently had other interests that caught his attention.
Watching Crazy People Triggered His Interest in Journalism
Oddly, even before his teens, Hollandworths found himself fascinated with North Texas State Hospital, a mental health facility. The fact that thousands of adults are being treated because they somehow lost their minds drew him to the facility, he subsequently volunteered in many ways to help out around the hospital as a young lad. Skip couldn't understand why he was drawn to the hospital until years later when he was asked why he went into journalism. It hit him right there and then that those visits to the state hospital were responsible for waking up the journalist in him.
For his tertiary education, Hollandsworth earned his first degree at Texas Christian University in 1979. He graduated with a Bachelor of Arts degree in English. While in college, he started his journalism career as the sports reporter for the school newspaper, The Daily Skiff. His next job was as a reporter and columnist for some Dallas newspapers. He also worked as a sports reporter for the Dallas Times Herald before he secured a spot at Texas Monthly magazine in 1989. Overall, Skip Hollandsworth has built a robust portfolio as an author, executive editor, journalist, and screenwriter.