The owner of Kidz Bop is Concord Music, a music publishing company, while the current CEO is Sasha Junk. Therefore, Elise Ecklund is neither the owner nor CEO of Kidz Bop.
Kidz Bop is a music group that produces family-friendly versions of pop songs for consumption by kids. It was launched by the duo of Cliff Chenfeld and Craig Balsam in 2001 and has achieved tremendous success since then. They have sold tens of millions of records and have charted more albums on the Billboard 200 than Elton John and Madonna. There have been some speculations over the ownership of the group, and all that is cleared up in this article.
Who is the Owner of Kidz Bop, Elise Ecklund?
The owner of Kidz Bop is not Elise Ecklund but rather Concorde Music. Formerly known as Concorde Music Group, this is an entertainment company and independent creative rights company that is deeply involved in the music industry.
They have several artists on their roaster. They also have acquired the catalog of many famous people. Concorde fully acquired ownership of Kidz Bop in 2018 after purchasing Razor and Tie, the record label of the founders of Kidz Bop, namely Cliff Chenfeld and Craig Balsam.
Elise Ecklund is an American YouTuber, Singer, and Multi-Instrumentalist
The rumored owner of Kidz Bop, Elise Ecklund, is an American YouTuber, singer, songwriter, and multi-instrumentalist who can play the ukulele, didgeridoo, and guitar. Euclid is quite popular on YouTube, where she shares covers of songs, tips on how to play instruments, as well as vlogs about her life.
Elise Ecklund was born on the 18th of February 1997 and lives in Oklahoma. She hails from a family of eight. Asides her parents, she has three brothers, one of whom is named Brit. She has two sisters, namely Eden and Chantal.
Elise first created her YouTube channel on the 11th of February 2015 but posted her first video more than a year later, on 11 March 2016. She has consistently posted since then, and her music-centric posts have fetched her numerous subscribers as well as millions of views.
Elise Ecklund is a Big Fan of Kidz Bop, Leading To The Ownership Rumors
Any fan that has consistently followed Elise Ecklund over the years will know that she is a big fan of Kidz Bop. A look at her YouTube channel will show several posts focusing on the group. As far back as 2019, she did a video where she spent 36 hours listening to all the Kidz Bop songs and albums. She also did another video documenting when she attended a Kidz Bop concert that took place near the city she lived in.
Elise Ecklund also tried auditioning for Kidz Bop in the past and also did a video on her experiences. She also has another video outlining what it would look like if Kidz Bop covered WAP, the sexually-charged song by Megan Thee Stallion and Cardi B. Euclid's Kidz Bop content attracted millions of views and her love for them became a well-known fact. By 2021, rumors started circulating that she must be the owner of the group.
Some internet sleuths did some crazy editing, and a Google search page returned the result of Elise Ecklund as the owner of Kidz Bop. Elise found it quite hilarious and shared a screenshot of the Google search page results on her social media accounts. She hilariously alluded to the fact that she could get sued. It was all in good spirits, but the fact remains that Elise Ecklund is not the owner of Kidz Bop.
no fr who did this???? kidz bop is gonna come and sue me y'all pic.twitter.com/ahy2Dw6lbx

— Elise Ecklund (@EliseEcklund) June 4, 2022
Who is The CEO of Kidz Bop?
The CEO of Kidz Bop is Sasha Junk. She has been in the position since 2010, and in 2020, she was made the president of Kidz Bop. Sasha Junk is an alum of the University of North Carolina at Chapel Hill and is a communication, PR, and marketing specialist. She has held executive positions in several companies before coming to Kidz Bop.
Since taking charge of Kidz Bop, Sasha Junk has recorded notable successes, including managing the group's transition successfully. Under her watch, they have been able to embrace streaming instead of their normal CD sales. They have also been touring as well.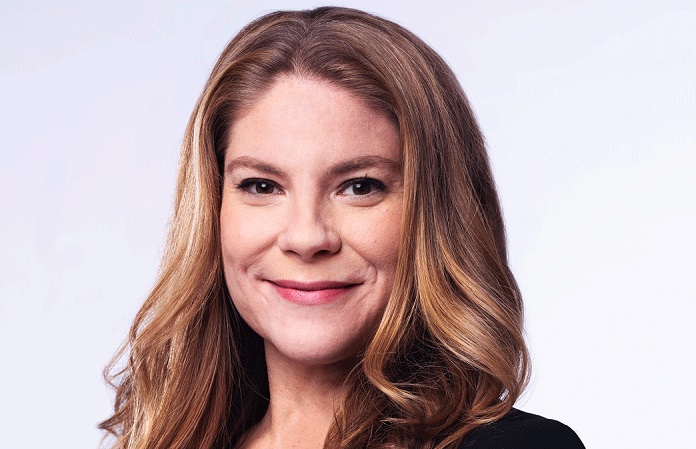 What is Kidz Bop All About?
Kidz Bop is a children's group that sings family-friendly covers of popular songs for the enjoyment of kids. It was founded by two American music executives and producers, Cliff Chenfeld and Craig Balsam. Back in 2000, Chenfeld and Balsam were at a point in their life when they were having kids.
While attending birthdays and other similar events, they noticed that little kids had their nursery rhymes and similar songs while kids between ages 5 to 8 had nothing specially prepared for them. They, therefore, decided to fill the gap by assembling a group of kids that would sing a sanitized version of pop songs that were generally well-loved.
Kidz Bop has remained popular over several years, but they have faced some criticism. Some say that replacing the curse words or X-rated words in a song doesn't change the content or the theme of the song.
When Did Kidz Bop Start?
Kidz Bop started in 2001 with the release of the first Kidz Bop album. Since then, they have been waxing strong and have gone on to drop more than two dozen albums, covering all manner of hit pop songs.
The group's album regularly tops the Billboard Kids Album charts, and about 20 of their albums have made it into the Billboard Top 200. The group also has a dedicated Sirius XM Radio Channel that plays its songs 24/7.
Who are the Kids Bop Members?
The current Kidz Bop members are Cami, Giavanni, Peter, and Ivan. The quartet of Jackson, Kiya, Shila, and Tyler were also chosen to perform at the Kidz Bop Never Live Tour. Kidz Bop typically cast talented kids between the ages of 10 to 12 as their singers. The kids spend a few years singing and age out by 13 to 15 years. This is not set in stone, though but can be varied.
Are The Original Kidz Bop Members Dead?
The original Kidz Bop members are not dead. The source of this rumor is an obviously unreliable internet article. It does list some Kidz Bop pioneer members that are supposedly dead, but a simple search will show that the names listed are not even confirmed to be Kidz Bop members. Also, the manner in which they allegedly died is all suspicious, which makes the article even all the more unbelievable.
What's more, the first Kidz Bop album that was released in 2001 only had a handful of kids that performed on just one track, the cover of Steal My Sunshine, originally sung by Len. The other remaining 29 songs on the album were sung by adults, namely Chris Kelsley, Amanda Daniels, Barney Martinez, Vanessa Buxton, Jennifer Foutley, and Arthur Jefferson.